Perhaps you're a blogger who has built their blog from scratch using organic traffic, and due to algorithm changes, you need other sources of traffic.
That's why you found this article, and want to leverage social media for your blogging brand.
Alternatively, you are just beginning with WordPress and Social Media. Then this guide will be a good start to use both tools to share your message.
Altogether, this will give you the ammunition you need to ensure you get your message to the people who need to read it.
Let's consider the benefits of using social media for your WordPress Blog.
Benefits of Using Social Media for Your WordPress Blog
Of course, there are many reasons your blog can benefit from having a social media presence, and I've highlighted a few for you below:
Helps you build an engaged following for your blog
Assists to spread your brand awareness
Allows you to share and connect with an audience online daily
Use hashtags on Facebook and Instagram to find new followers and expand your reach
Promote content from your blog to a new audience
Create authority using critical metrics like followers, likes, and comments
Instantaneous feedback from A/B testing
Using their Ad Platforms to service your best offerings to the large user base
You also can broaden your traffic sources and not be at the mercy of search engine algorithms
These are the best benefits at this moment, and the list keeps on growing. Let's consider the top platforms in social media right now and what they have to offer you as a blogger.
Social Media Platforms
Social media's reach has been growing exponentially, and Instagram has over 500,000 active viewers on the platform viewing stories. Take a look at any of the top influencers on the platform today, and you will likely find that each of them has a website or blog as well.
On the other end of the spectrum, Facebook's age skew leans more to users who are 30 and above, so you can market your brand to higher-income clients.
And if you're a business, having a blog on LinkedIn is a must as their organic reach for quality content is off the charts.
And finally, we have Pinterest and Tiktok, which both have appropriate native content that's required to gain success.
That said, if you're willing to get your hands dirty, put in the work, you can get some massive traction on both these platforms for your WordPress blog.
Let's look at social media holistically and how you can use it effectively to drive traffic to your blog.
Integrating Social Media and WordPress Blogs
Start your integration on one social media platform at a time.  As a blogger, you are likely to use Pinterest to share your content currently.
Yet, most bloggers try to spread themselves too thin and do so many things all at once. This multitasking approach is a mistake.
You should aim to apply heavy focus to one social media platform at a time.
Here's why:
Each platform has specific requirements and needs that you must meet. This means there is a learning curve for you. And during this learning curve, you will not see any results yet.
If you focus on every platform, you will be burned out and overwhelmed by the sheer volume of work required for each one.
Engagement on a platform is crucial, and if you do not engage appropriately, the platform's algorithms will sense this and stifle your reach.
Simply, substantial focus will mean you master the platform quicker and can move onto the next one.
Therefore integration might be slow at first but will increase over time if you're willing to learn to use the platforms and follow through on the action steps you will see later in this guide.
For WordPress users, there are several social media marketing plugins that can be used to speed up the process. We will be mentioning a few of them throughout this article as well.
How to use social media platforms to drive traffic to your blog
A common idea that's going around right now is that if you're on social media, you should always be promoting your products or services to your audience.
The reality is that this is a sure-fire way to put off your potential customers.
Do this instead:
Use social media for brand building – Whether you're using Instagram, Facebook, LinkedIn, or Tiktok, make sure you have a consistent brand that aims to grow your business further.
Engage with the users on the platform – You should aim to go into the social media platforms at least twice a day and spend time liking, commenting, and starting conversations with potential customers. This engagement does not mean spam users; instead, leave meaningful comments related to their posts and follow them if you appreciate their content.
Create quality content – As with blogging, content is king. But when you make content for social media, you must consider the content that people will love.
Let's unpack the action steps you can take for 3 of the top platforms to drive traffic to your blog.
Instagram
Instagram is a visual platform where creative people go to share their innovative ideas and pictures. You must create visually stimulating imagery that will grip your potential viewers, bring them to your profile, and take action.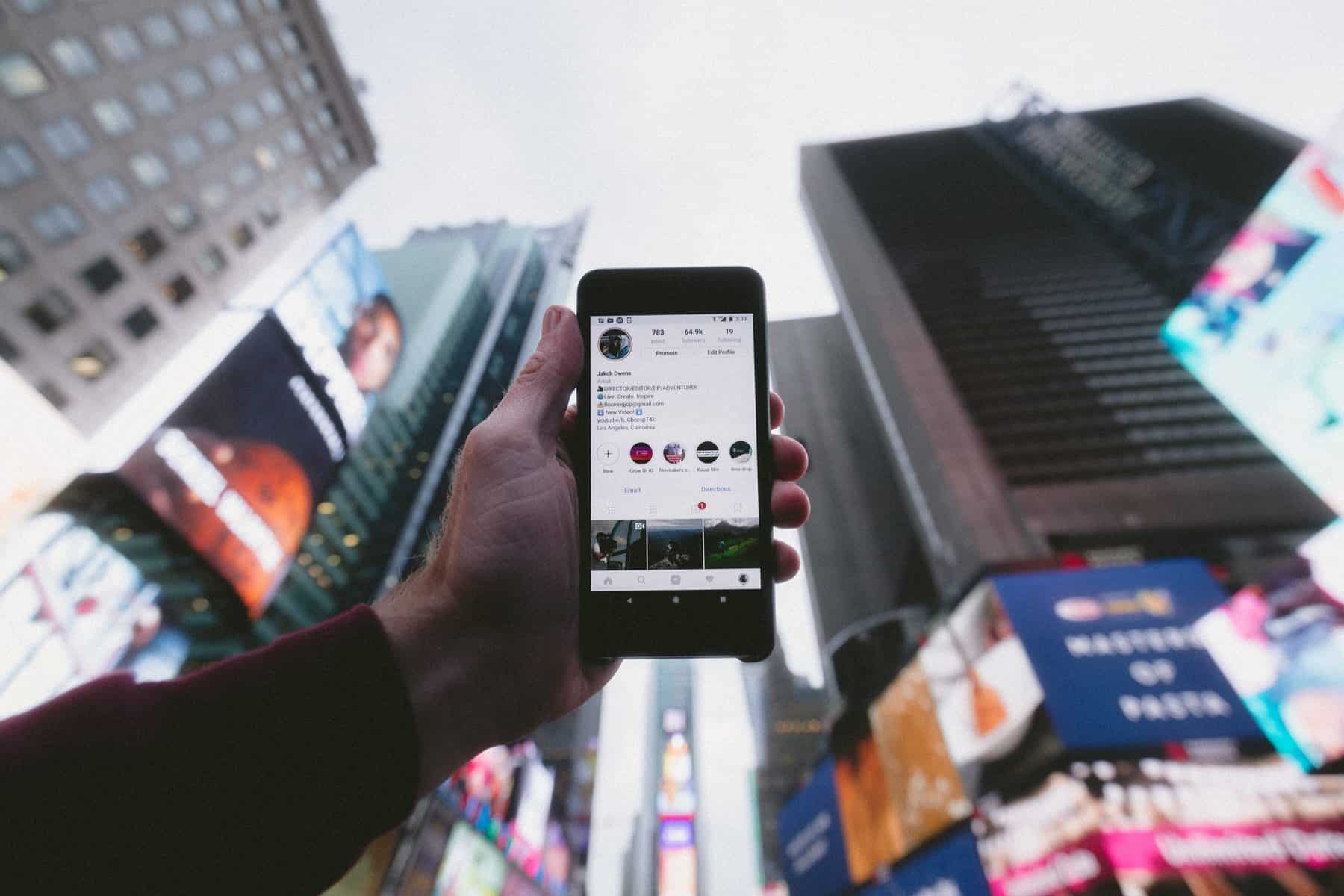 In addition to this, you must build authentic relationships with your followers and others in your network.
You can build authentic relationships by doing the following daily:
Create one piece of quality content daily – You can do this using photoshop on your computer or with a simple app like Canva or Adobe Spark. Use your brand colors and ensure you use consistent fonts throughout your page.
Write a compelling caption – A caption is what users on Instagram see right under your image. A good rule of thumb is to make your captions concise, but also use elements of blogging. Consider using emoji's for bullet points, and share a personal story that links directly to your niche. And your caption should relate to your image.
Ask a question – Now that you have a compelling caption, feel free to use a thought-provoking question. Don't make it too complicated, as it may scare away potential engagers.
Use relevant hashtags – A hashtag categorizes content on the platform and is user-generated, so take note that it's not always that accurate. Before you use hashtags, you should search for hashtags of your niche, and look to see what's under each of these hashtags on Instagram. Once done, you can start incorporating hashtags directly after your caption. The maximum allowed is 30, so aim to use all 30 to maximize their effectiveness.
Engage before you post – Always try to engage with people in your niche by adding authentic comments related to their posts. View their stories and share insights based on your own experience. And like posts that you think are great. Set a timer for 15 minutes daily and do your engagement.
These ideas will slowly build your Instagram followers and raise your blog's brand awareness and bring people back to your blog. Who knows, you might not even have to buy IG followers.
Facebook
Facebook, as I mentioned earlier, has a higher age skew, and viewers are more likely to read long-form posts on the platform.
That's good news for you to share excerpts of your blog posts and lead people back to your blog.
Yet, I've found the benefits of Facebook come from managing a page linked to your blog.
Managing Facebook pages and groups
You can use those pages to create a group for your followers who should be genuinely passionate about your niche.
People in groups on Facebook share a common purpose, which is to continually provide real value. You will also find that there is high engagement in most FB groups over FB pages.
As a starting point, you can use a simple ad campaign to get some momentum going on your page. For under 20 dollars, you can get a few hundred followers to like your page.
Also, ensure you maintain a consistent brand for your Facebook page that follows the theme and style of your blog.
Engaging and building your following
The best way to build a following on Facebook for your blog is to join other Facebook groups and pages in your niche.
Often, if you do so – it can fuel you with ideas for your group, and you also get to monitor your ideal audience and understand the challenges they face,
Another bonus is that you can start answering their questions in the groups with valuable information, always going the extra mile and becoming the user who they can trust to provide value.
Over time, your brand will increase, and people will start reciprocating. This process is a long game, but well worth it for the eventual brand awareness you get to create for your blog.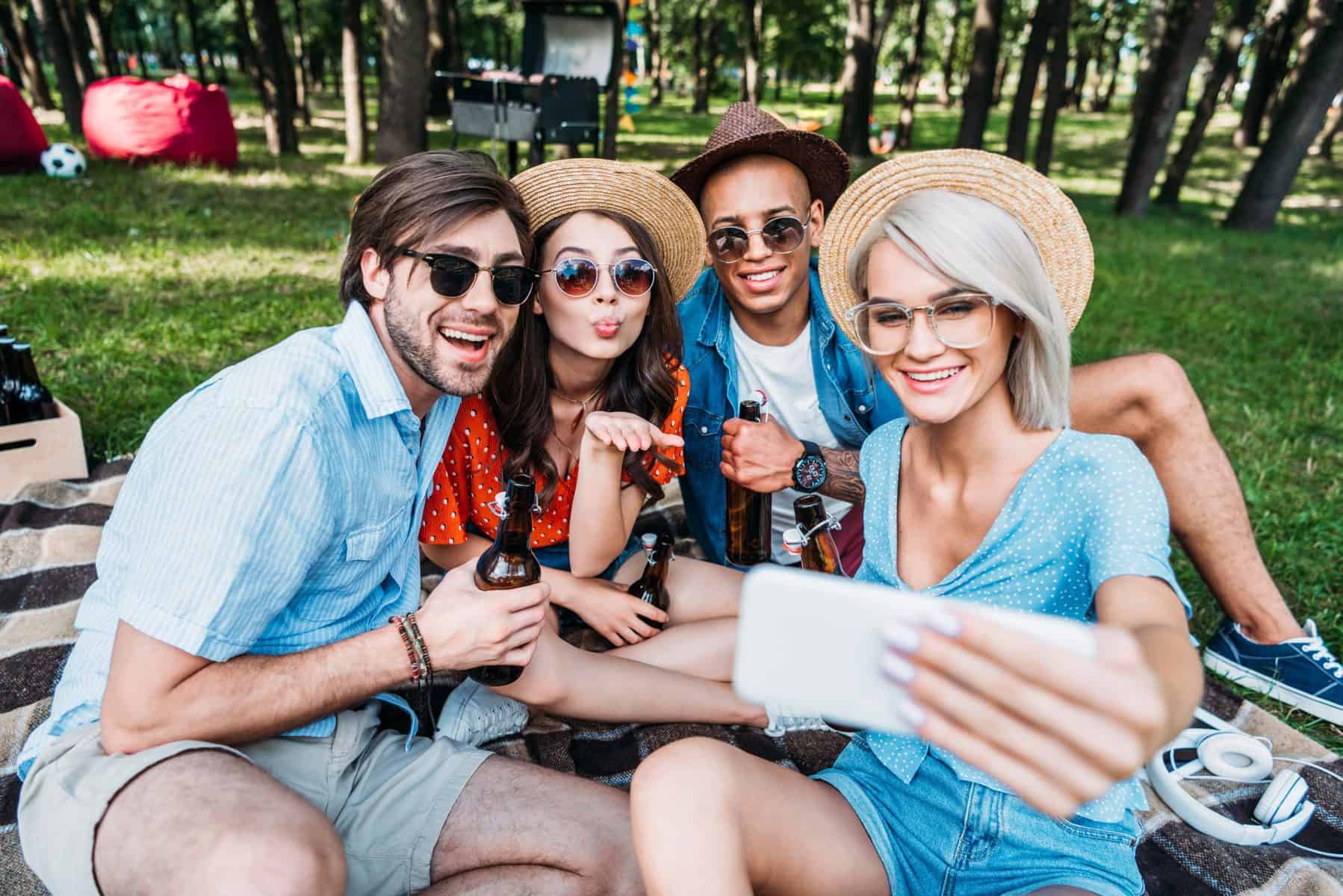 Another important feature to take note of is that Facebook offers paid advertising on its platform. Not only does it include pixel placement, demographic targeting, and options for custom audiences, it also allows you to send traffic from Facebook right to your site or landing pages. If you are going to pursue such a method to increase social traffic back to your site, make sure you have an analytics tracking tool in place.
Once your following starts growing on Facebook, you can start sharing more of your content, and soon users will share your content on their timelines.
Eventually, Facebook will recognize the engagement on your page, and the quality content and start giving you more organic reach for your blog.
Pinterest
Of all the social media platforms, Pinterest is the least social as it offers an aspect of sharing and liking, but most users don't use these functions that much.
The platform itself is made for bloggers to share long-form content. Yet long-form content is served to users as a 'Pin' with a link back to your blog. I've included an example for you below.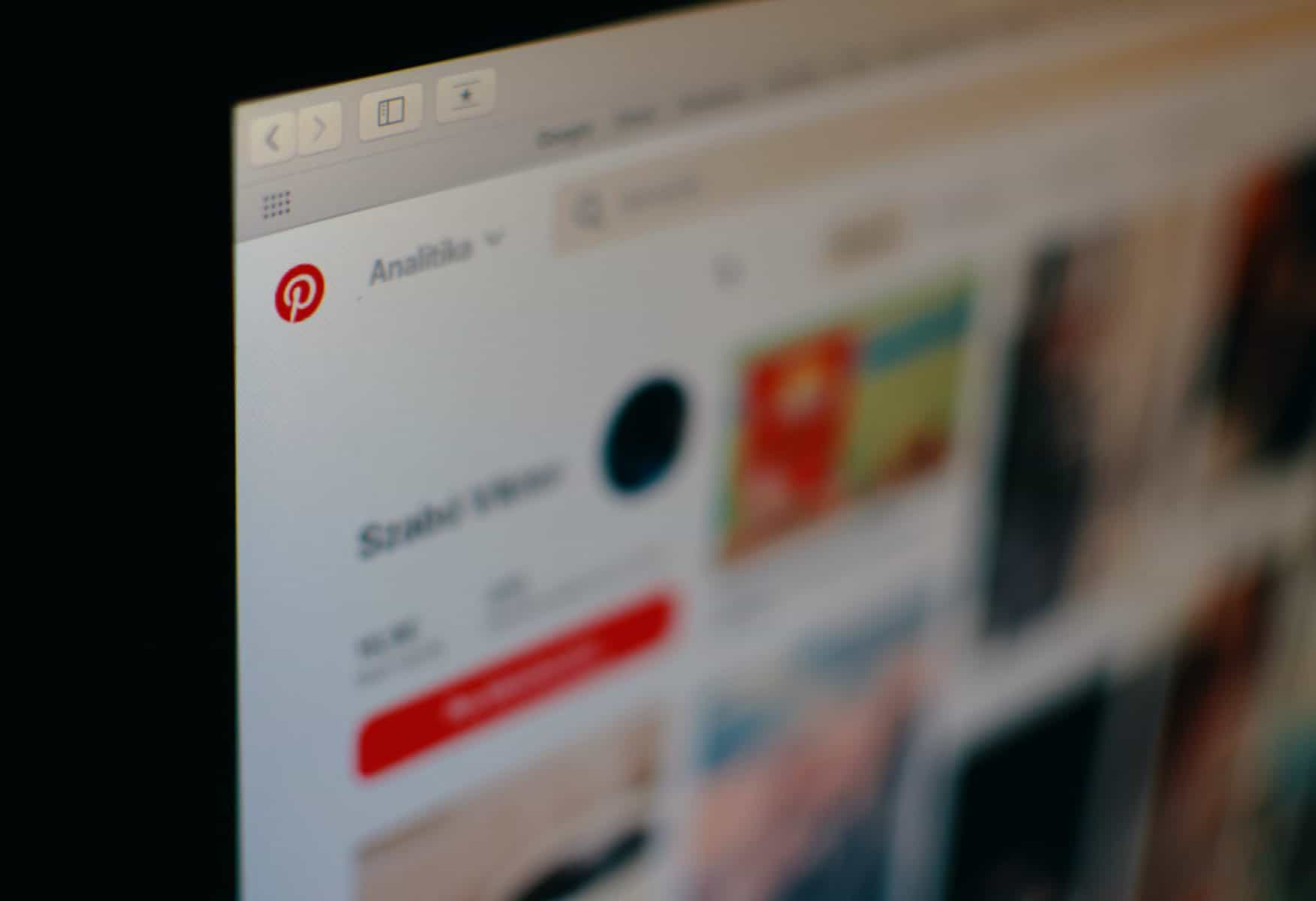 How to get the most traffic for your blog from Pinterest
There was a time that Pinterest was known as the ugly stepsister of social media. Those days have since passed as Pinterest has afforded many content creators on the platform to leverage their blogs and make an income online.
You can create a presence on Pinterest by applying the following:
Optimize your Pinterest page and boards – The best idea is to go into Pinterest with a plan of action. If not, you will be utterly lost. Decide what your page is about, and incorporate this into your about section. Match your business profile picture with your brand. Also, ensure you create about 20 useful boards to store your pins.
Learn how to use the platform – It's quite simple to do this if you're willing to become a user before you become a content creator for Pinterest. Use your learning curve to read more blogs in your niche. Find blogs you love and pin them to your boards. Grow your boards over time.
Create quality content – Many experts swear by creating content daily for your blog. I think it's feasible if you have a team behind you; however, as a Solopreneur, you should aim to post two times a week. And when you create content, research, and edit the content with care and attention.
Make some attention-grabbing pins – Your pins are the first thing users notice about your brand, so you have to make them stand out. Use photoshop, Adobe spark, or Canva to create epic pins.
Be patient – Pinterest is always looking at the user experience first, and they prioritize content that has the authority and is sure to engage their users. Therefore, you have to have patience so you can build authority for your blog. You should start seeing an uptick in your engagement after about 3-6 months.
Expect your traffic to be relative to the quality of your content, and while you're at it, make sure your blog is ready to serve the traffic visiting your site. You want to ensure your blog is search engine optimized as this will be highly favored in Pinterest's algorithm too.
Final Thoughts
We've navigated the in's and outs of using social media to maximize the traffic gains on your WordPress blog.
It's true, just because your traffic from the search engines is erratic doesn't mean you should accept that.
Social media platforms offer you an opportunity to rejuvenate your WordPress blog by building brand awareness, authority, and eventual click-throughs to your WordPress blog.
These are simply tools to help your potential customers get to know, engage, and respect your brand. This engagement is the early stages of a sales funnel and can eventually lead to sales for your service or product.
Patience is critical as you navigate the social media waters, but you inevitably benefit by working consistently at each of these platforms over time.
Over to You, Tell Us About Your Social Media Presence!
Which platform will you start building up first? Let us know in the comment section below!