The affiliate marketing industry has become the most challenging and tough to compete. But the thing is, it's easy to measure your business. You can scale your business using affiliate marketing.
Let me dive further by showing you a simple latest analysis made by Huawei. It says that the size of the global digital economy is worth $12 trillion and heading towards double that amount by 2023. Another analysis says that about 30% of global three or the major shift in wealth creation history ever experienced.
So if you want to succeed in this competitive marketplace, you need to enrich your affiliate marketing arsenal. To make this happen, in this blog, I am going to enlist the best affiliate marketing tools for your making your journey smoother.
Best Affiliate Marketing Tools
Best affiliate marketing tools could take you to the next level of advancement in affiliate marketing. There are several affiliate marketing platforms that are using different affiliate marketing tools that could facilitate your affiliate marketing journey.
Let's take a look at the listing below:
1. CJ Affiliate

This is a commission junction tool for affiliate marketers. Formerly, it was named Commission Junction. This could be a great tool for building partnerships with publishers and advertisers.
The core of CJ Affiliate is to connect publishers to advertisers who are looking for support to drive their sales. In this case, publishers can get paid per phone call, per visitors, or lead that they drive for the advertiser. For having a sound commission for the per sale, CJ Affiliate could be a great starting point.
2. Everflow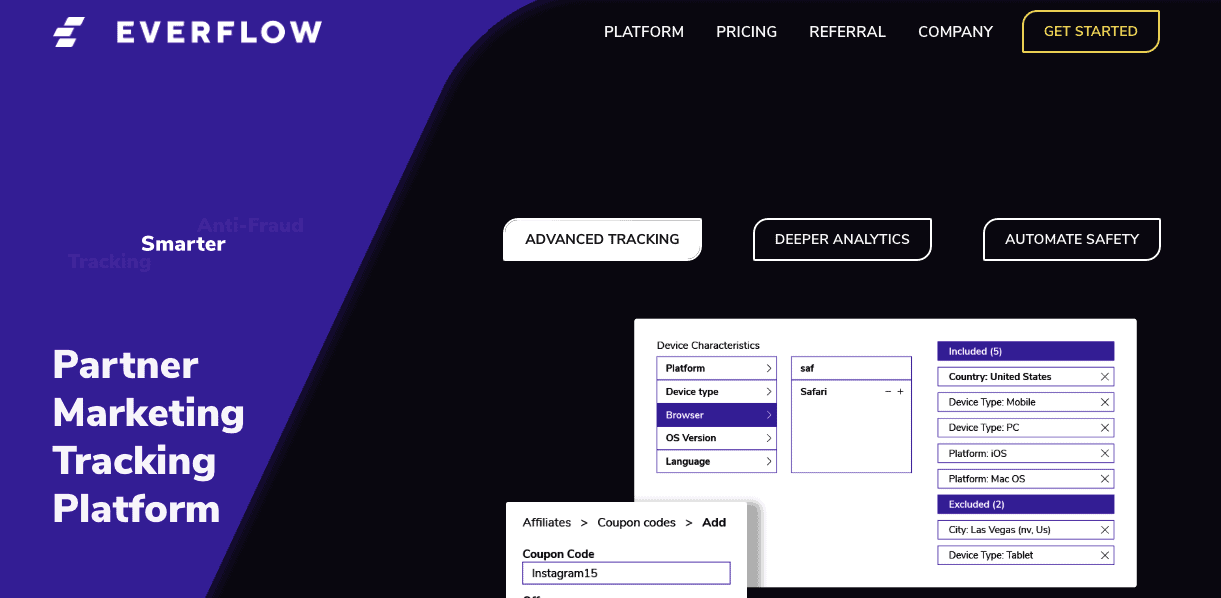 Everflow is one of the best analytical tools for affiliates who are in affiliate marketing. You can use it as a security tool, and you can figure out fraud or fake links, impressions, and even conversions as well.
There is an awesome feature of Everflow, FlowXchange, that will provide you full control through a rule engine. This also helps you to automate your campaign.
3. AzonPress

AzonPress is one of the latest quality WordPress plugins for Amazon affiliates. Amazon is the largest marketplace for affiliate marketing, and AzonPress is made solely for Amazon marketplace. This is an awesome Amazon affiliate plugin that makes things easier: you can create countless affiliate links without going to the official website of Amazon.
AzonPress is developed in such a way that a novice user also can use it very smoothly. This is the most user-friendly Amazon affiliate plugin for Amazon affiliates. Moreover, it's extended documentation allows using the plugin in a friendly manner.
What's more, you will also get a visual guideline of AzonPress to incorporate the plugin into your system properly. This plugin is cost-effective in type, and you will get quality services with three minimal pricing plans. Single site license costs you only $39. Business license costs you $79, and unlimited site license costs you $199.
4. ShareASale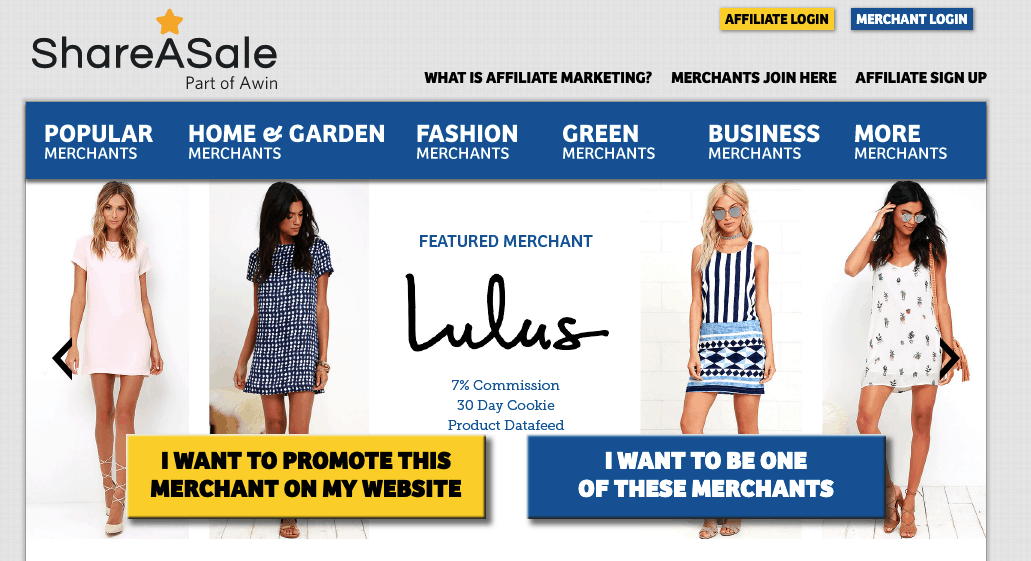 ShareASale is a smart marketing solution that is used for affiliate marketers to accelerate the affiliate commission through boosting up the affiliate performance. This platform is one of the fast-growing platforms ever.
If you are a merchant, ShareASale will create a link between you and the publishers. No matter what products you offer, you will always get a solution out there. Moreover, there is a ready-to-help support team to provide the best possible assistance at your disposal.
5. ClickBank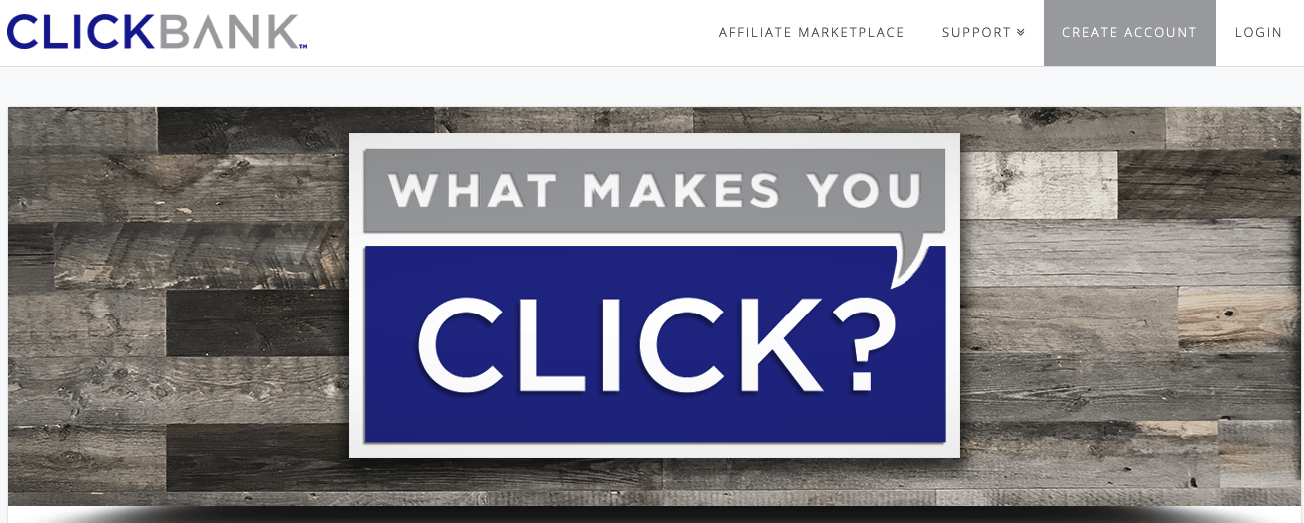 ClickBank is one of the smart online sales platforms that allows you to sell various products as a vendor and provide a suitable mechanism for retailing to the clients. This platform is the most renowned for affiliate marketers.
In ClickBank, you will find lots of offerings that facilitate affiliate marketers to boost their affiliate business. All kinds of businesses, whether it's small, medium, and large, ClickBank covers them. As it's a large network, many companies can rely on the platform and built a vast fortune. In pricing, there is a one-time $49.45 fee that you need to pay.
6. Impact Radius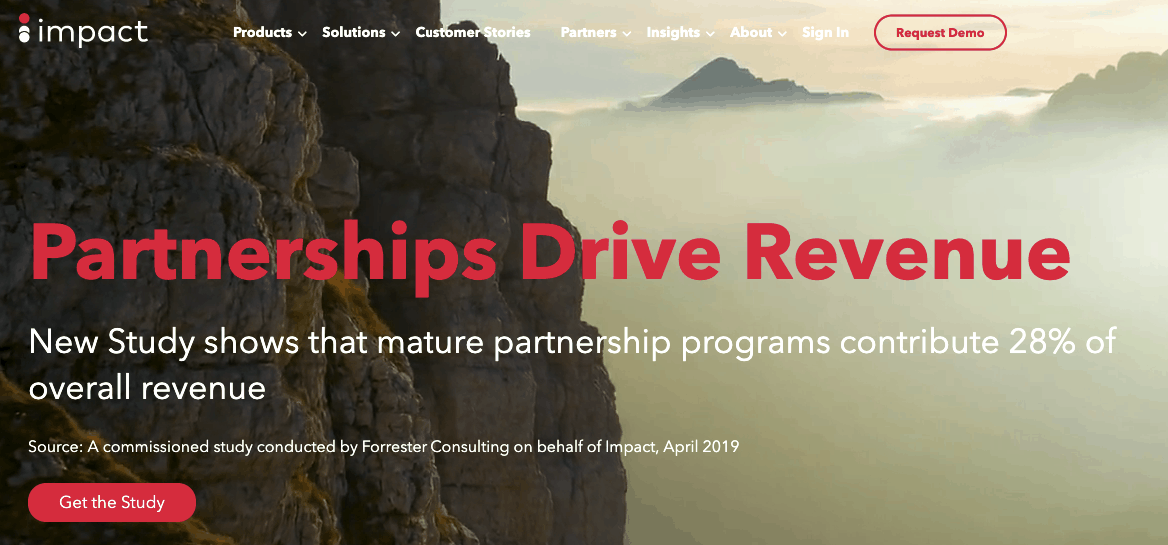 Impact Radius was created by some of the affiliate marketers and tech experts in 2008. The founding experts were the founder of commission junction and savings.com. The prime aim of creating this platform is to make a change in the ecosystem between the merchant and advisers.
This platform cares not only about merchants but also about the most relevant technical aspects as well. They had become popular rapidly after the end of Google's affiliate network back in 2013. Since then, they have come to the 3rd big name in the world of affiliate marketing.
Using Radius Impact, every marketer can drive revenue from different global companies. This platform achieves a streamlined workflow and a decreased cost. All the features and functionalities of Action Radius are mobile-friendly, and they maintain a proper payment structure and payout system.
7. HasOffers

HasOffers is designed for enriching performance marketing and attribution analysis. This is, in fact, analytics and is suitable for all kinds of businesses. It started its journey in the year of 2009 by the hands of twin brothers Lucas and Lee Brown. There are lots of staff or services that HasOffers offers to affiliate marketers, including marketing management, conversion optimization, email support, and so on.
If you do run an online business, you don't need to worry about your popular CRM, Shopping Cart, or Project Management App to integrate them into your system. Even if you need to integrate any third-party into your system, it's no problem at all. For the online retailer, this secures a quality insight into their purchase processes.
As an affiliate, this is an intuitive software solution out there. Every affiliate can monitor affiliates across the multiple affiliate channels. HasOffer is highly customizable and scalable with an excellent technical support team as well.
8. We Can Track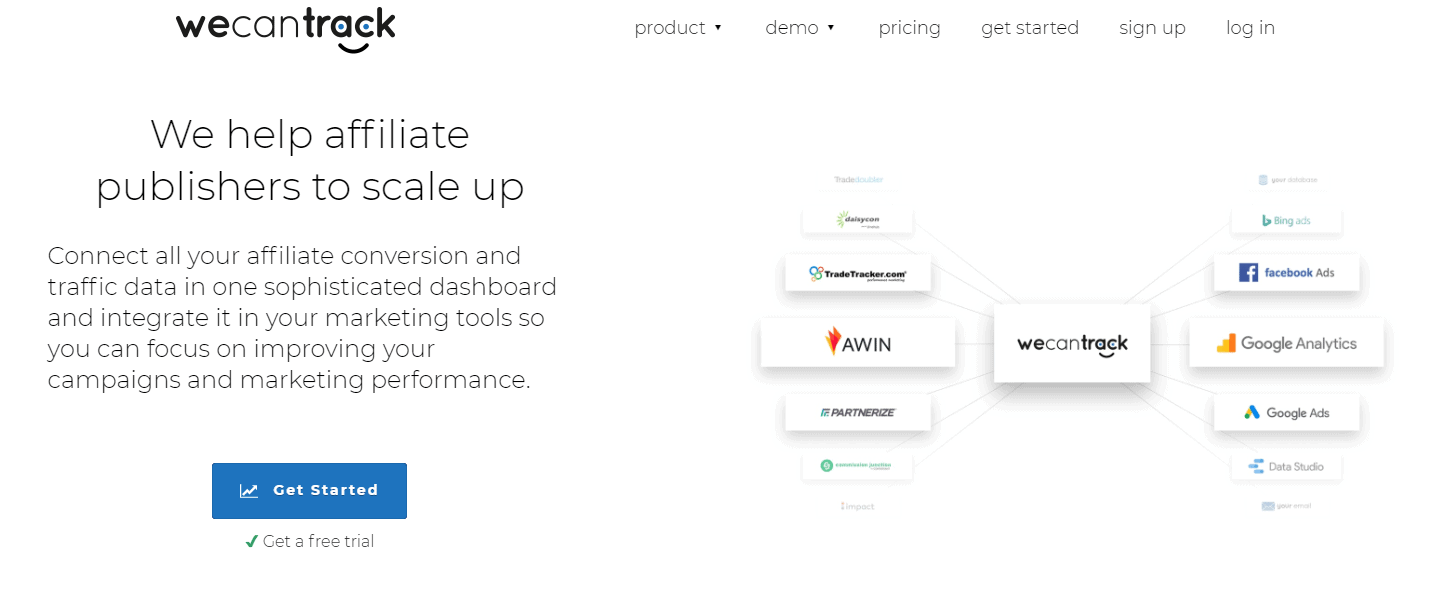 The founders of We Can Track have years of experience working in data and development for a successful international affiliate publisher.
After quitting their jobs, they founded We Can Track early 2019 and launched their advanced product after one year of development.
We Can Track affiliate publishers can easily aggregate all their affiliate commission data into one dashboard. After easy installation this data can be automatically integrated into Google Analytics, Google Ads, Data Studio, Facebook Ads and other marketing tools.
This new technology helps affiliate publishers grow their online business with better performance data analytics and new campaign & partnership opportunities.
9. ThirstyAffiliates
ThirstyAffiliates is one of the best affiliate link management tools for WordPress users. Basically, it allows you to manage affiliate links while implementing affiliate marketing on your blog. Using this awesome tool, you can quickly insert links into posts, cloak links, auto-insert links, and even you can track the performance of each link on your site.
You can sort links into categories that provide an easy way to organize your affiliate links in WordPress. You can import/export links through CSV format. Apart from this, you can integrate Google analytics into your affiliation process.
Final Thoughts
Affiliate marketing is getting harder day by day with the increase of competitors. But using competitive tools can take you to the next level by making things easy and comfortable. All the tools mentioned here are placed based on quality. We also suggest that you check these top affiliate marketing course reviews.
Have you ever used any of the tools mentioned above? Or have I missed any quality plugin that I should include in the post? You can let me know all your queries regarding the issues by leaving a comment in the box below. I would love to get back to you shortly.
Author
Sazzadul Bari is a digital marketing strategist at WPManageNinja and also the man behind BlogCD, specializing in content writing and lead gen. He loves to play with words and has a flair for writing on a variety of topics.