Ah, that Search Engine Optimization! Also known as SEO, it has been bugging everyone trying to make a living online. Getting ranked on the first page of Google search results is one of the must do's, which requires a bunch of know-how and quite often, the whole team.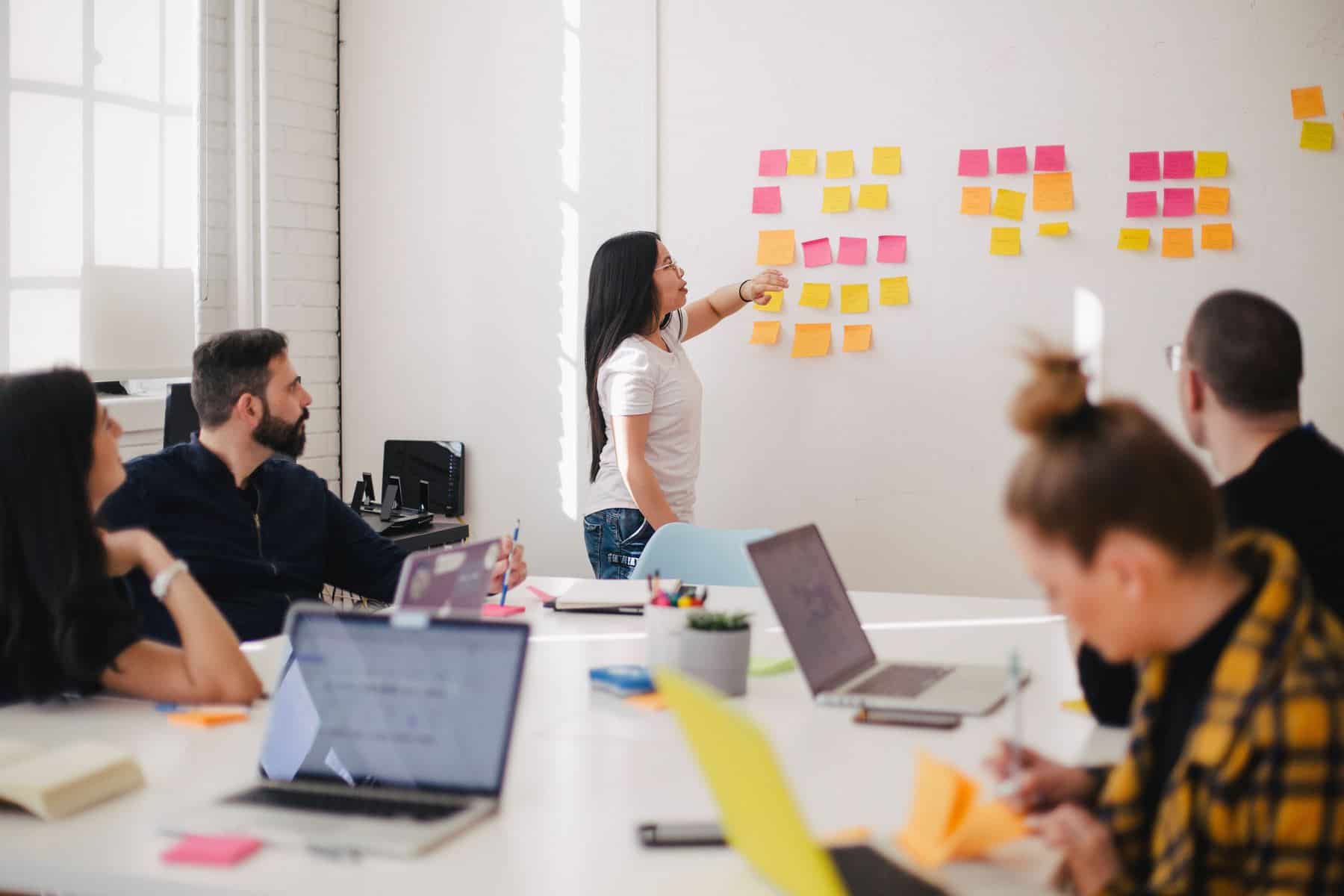 The truth is, no one ever clicks on page two of the results. More often than not, they would instead switch up the keywords they were looking for until they find the appropriate answer on page one. It is impressive how much people value Google's opinion and what authority it has on the net.
People have been studying and dissecting Google's algorithm for years now. The most significant trouble is, Google keeps learning and improving. What used to be the rule of thumb couple of years earlier, now can be penalized. As Google keeps growing, many new ways to impress it pop up, and it is becoming mandatory to stay in touch with the latest trends.
Keywords were all the craze just a couple of years ago. Remember how easy it was back then? Now, every single piece of content has to pass several different layers of search engine optimization. There are rules to follow and mistakes to avoid. It now has to have the right header, just the right amount of keywords that fit the content piece organically, appropriate descriptions for pictures, and proper linking. While there is a lot to think about while preparing the content, Google users are incredibly happy with the reliable and appropriate results.
How do I make sure my website is SEO optimized?
Unless you are willing to spend days learning about SEO, which it would require, probably the best shot is hiring someone who is an expert. There are several things you should be focusing on, and it sums up to a lot. First, and the most important thing is: you want your visitors to have the best user experience they could have. If you manage to impress your visitors, Google will know.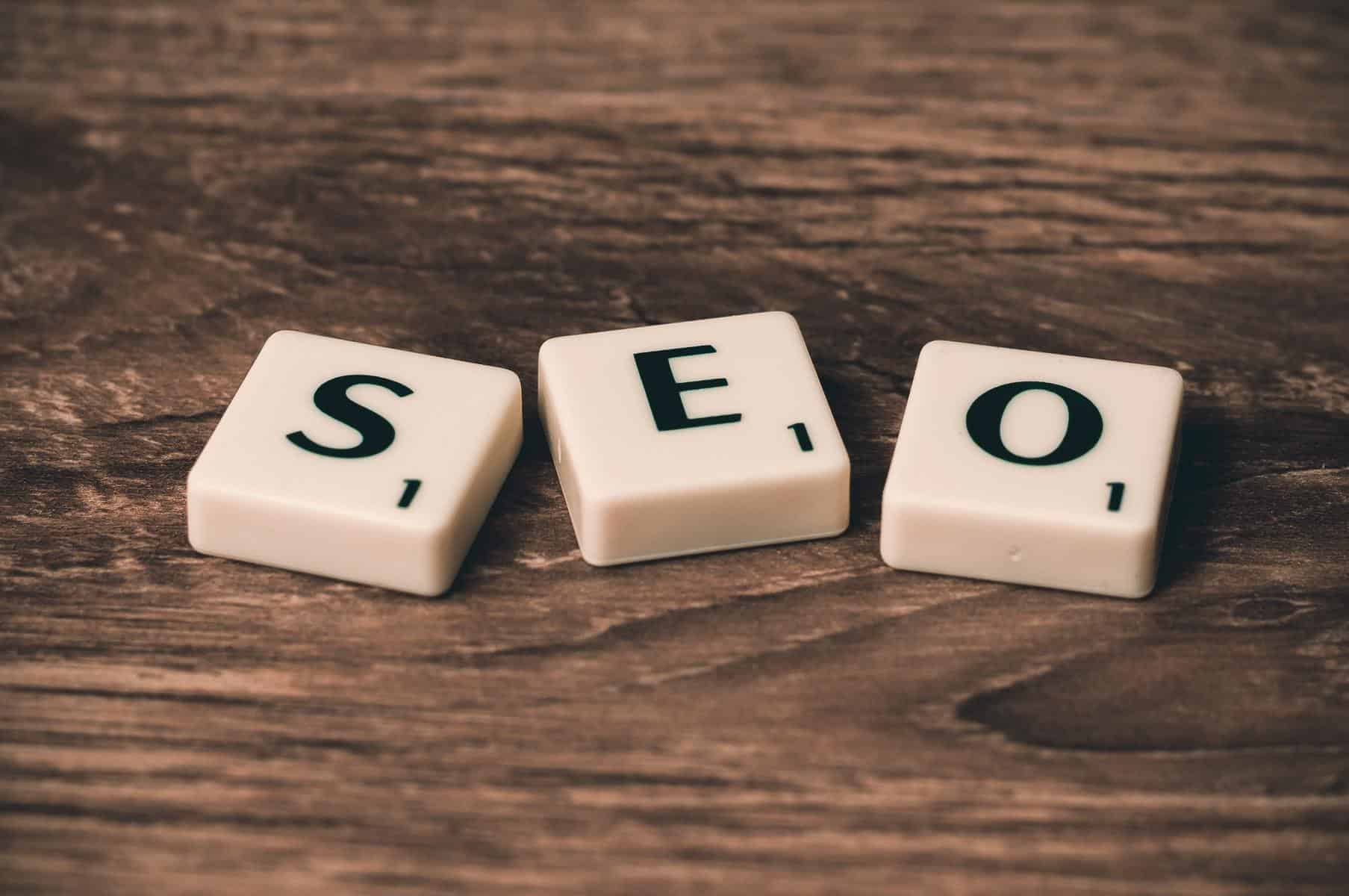 Make sure your website is HTTPS secure. It is a must these days. It is also a must that your website is faster than a blink of an eye. Considering that over half of the visitors use their mobile devices to surf, your website must be 100% responsive. You should also simplify your site as much as possible, make sure that the navigation is working correctly, and that the headlines are distinctive. So much to think about, it makes the stress level super high!
The simple truth is: if you optimize the content so that it brings value to the readers, you will see a jump up in the search engine result list. The good news is that Google now tracks time people spend on a specific website. If they take their time on your website, it means that you are providing value to your readers and that your website is the one that deserves more attention.
How do I get them to stay?
Probably the easiest way to make your visitors stay and read what you have to say, or to purchase what you have to offer, is by providing quality and value. If they find the information on your website valuable, they will likely keep reading and spend more time on your website. This will have a positive impact on Google, which will encourage you to write more by giving you a better spot in their search results.
Sure, there is always many tips and tricks you could use, but you have to make sure all of it integrates organically and seamlessly into your content. If you are struggling with getting visitors, SEO optimization is the way to go, and using these tips and tricks will go a long way. Still, apart from managing your website's speed, design, content, you can achieve a lot by using unusual solutions. While keyword stuffing days are long behind us, using some internal and external linking is always a good idea.
What is this external and internal linking, and how does it help me?
Both internal and external linking can do wonders for your SEO score. Let's decipher them so that you have a better grasp on how it can help you with rating better in search engine results.
Internal Linking
In their essence, internal links are the links that you put within your content that leads to another page on your website. If another article is related to the one the user is reading, you should add a link to the second article in the first one. Connect it by linking on a specific anchor text. The second article should explain in more detail the anchor text you used in your first article. This kind of linking helps incredibly with getting people to stay on your website longer.
As said before, if you provide them with useful information, and then link more helpful information to it, they will likely take their time with your website, and you can expect Google to notice it.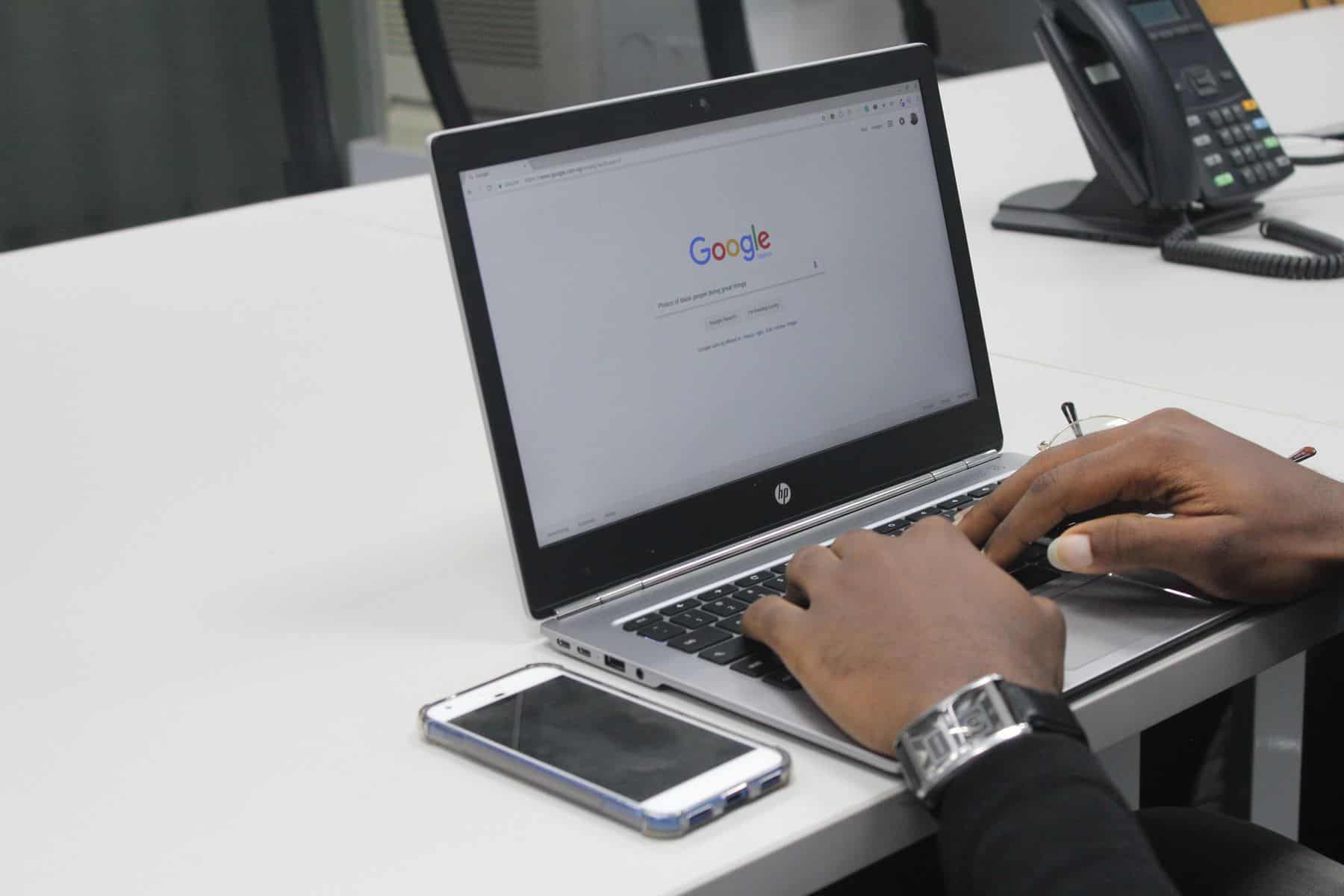 Make sure that the anchor text that hides links is put organically, and makes sense when reading it together with the rest of the article.
External Linking
Unlike with internal links, external links take your visitors to another website with relevant content. It might sound like a nightmare, after all the talk of keeping the visitors on your site as long as possible. Still, this is something you should consider doing, for another reason altogether.
However, provided that you chose where you link to carefully, this behavior will be rewarded with higher ranking as well. Linking to other, trustworthy, and authoritative websites, as well as having them create a link to you, creates an honest traffic flow. It sums up to "You can tell a website by its company," as in, if trustworthy websites put their trust you, Google will too.
You should also make use of no-follow external links, even though it sounds a bit unnecessary. Why would you even use no-follow links, if you don't want people to click on it? Let's try to sum it up.
First of all, no follow links are just links, and these are important because they still drive traffic. If you want to distance yourself from a specific site in the eyes of Google but keep the traffic, you should use a no-follow link. It could be the links people leave in the comments section or a promotion someone paid you to do. They come rather useful if you are using your blog post to call out someone's inappropriate behavior to warn your users. If you want your users to see the information, but keep Google from giving them the boost thanks to you, use a no-follow link.
Which should I use for my SEO?
All of these are equally important, provided that you don't overdo it, and that it fits seamlessly into your content, vision, and niche. Stuffing your website with one too many links "just in case" might turn into your site being penalized as Google will regard it as spam. A good rule of thumb is to have around four links per 600 word piece of content.
Which, when calculated, sums up to quite many links. When you consider the amount, and fast-paced changes happening on the internet, you have to find an easy way to manage your links.
The easiest way to do it on a WordPress website is through a trustworthy and reliable plugin. In this case, it is External Links – no-follow, no opener & new window plugin.
What is External Links plugin?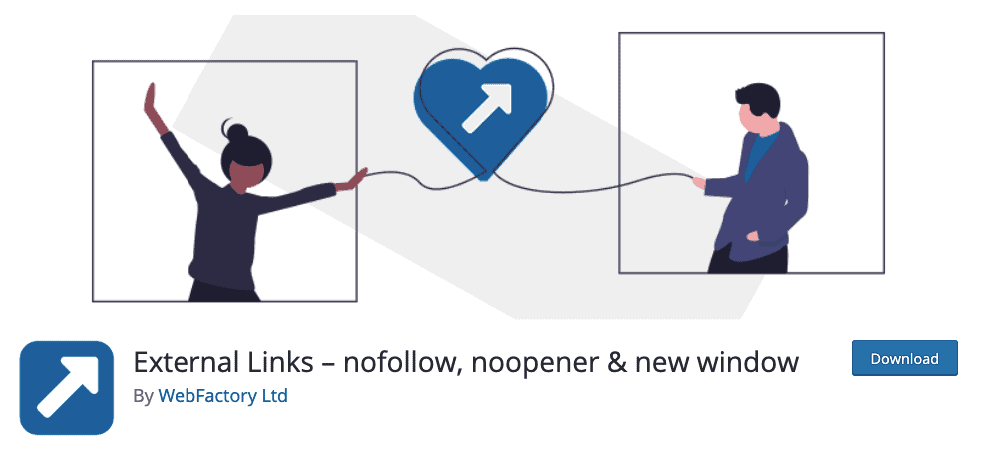 It is a WordPress plugin that makes sure that managing your internal and external links is as effortless as possible. You can trust this plugin to help you out with every link on your website so that you can get the most out of them, and improve your ranking with Google.
What are the features of this plugin?
If you are hoping for a long list of features, you might want to check the description for another plugin. This plugin has all the features you would need to get all that you can get out of your external and internal links, effortlessly, and without any stress whatsoever.
When looking to modify your links so that they serve a practical purpose of improving your rankings, External links plugin is what you need to download and install. It will allow you to edit every segment of links to the z. The newest version 2, brings even more relevant and useful functionalities to the table.
Managing the external and internal links
With this plugin, you don't have to worry about the links. It will make sure that all the links are under its control, both internal and external, and that you can set them up to bring the most value to your website.
Open links in new window or tab
Not all links should open in the same way. If you are using external links, you might want to make sure that another website opens in a new tab instead of having your users head there directly and leave your site. With this plugin, you can set this up effortlessly within a dropdown, and make your links open the way you want them to open.
Add follow or no-follow.
If by any chance, you decide to keep those comments, or go ahead and push some promotional content on your website, you want to make sure the links leading there are no-follow links. Keep the traffic; don't lose credibility in Google's eyes. You can do this effortlessly with External links plugin.

Add link icons
Sometimes, it is not an anchor text that is the front line of a link – it could also be an icon. Still, this set up usually requires quite some time to figure out. However, if you go ahead and use this plugin, you can easily set up icons, either FontAwesome and Dashicons, without breaking a sweat.

Set other attributes
Do you need your link to have additional CSS classes? Or maybe, a title? Use this plugin to make it happen. All it takes is to type in the additional CSS in the provided field, and the plugin will implement it for the link you need.
Exceptions that prove the rule
Not all links, either internal or external, are the same. You can use this plugin to create exceptions, under the exceptions tab. In there, you can twist and tweak the rules, to make sure a link does precisely that. Just what you need it to do, and nothing else.

Ignore the links you want to ignore
If you want some of your links to stay as they are, you can do so too. Considering that this plugin adopts links modifications in bulk, if you want a link to be just a link, make use of the exceptions tab again. There, you will be able to tell the plugin to ignore a specific class of links.
WPMU Support
Managing several different websites at once? You are looking at quite many external and internal links. No worries, the plugin offers full WPMU Support, so you can manage multiple sites and make sure that all the links lead to where you want them to lead.
Get the most out of your external and internal links.
Internal, external, no-follow, and no-opener links might make your head spin. Apart from all the other content-related rules you should follow to please Google, it might seem like too much. Still, the truth is, it is of incredible help when it comes to visitors and traffic. Without them, your website wouldn't have any purpose whatsoever.
Make sure to download this plugin, and get the helping hand which will pay out in the amount of new traffic your website will receive in no time. Effortlessly get the most out of your internal and external linking. Get your visitors to your website, and then lock them in by linking to the most informational content you can provide. If they do, Google will surely take notice, and your website will hit the first page of the results!
With External Links – no-follow, noopener & new window plugin, you will be able to do just that. Manage all the links, and make sure to get the most out of this SEO strategy, without wasting any time or effort for doing so!