A WordPress theme gives your website a template, which you can then adjust to your liking to get the appearance right. Many WordPress themes are relatively rigid, only letting you change a few things to your liking. However, blank WordPress themes allow you to make adjustments so that they fit your needs.
Using a blank theme gives you a basic framework for what your site will look like and comes with basic code and theme files to help you get started. Blank themes can be great for developers building sites for clients rather than beginners who want a more fleshed-out theme.
If looking for a blank theme for a website, look at options for a new design.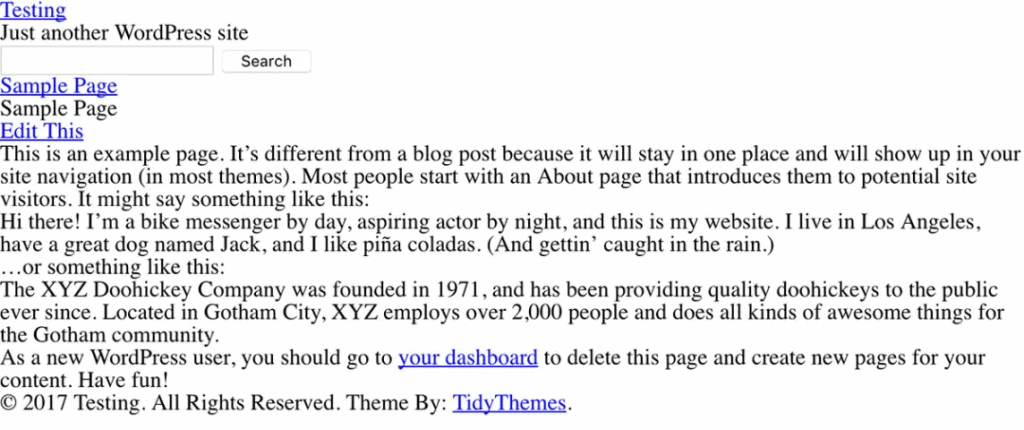 1. BlankSlate
When you want a super simplistic blank WordPress theme, BlankSlate is an excellent choice. It's an HTML5 theme designed to be minimalistic and provides an essential foundation that you can use to create a custom theme. However, it doesn't get you started with as many features as a more fleshed-out starter theme. It prevents you from building a theme from scratch.
If you need something that's not too complicated and easy to get started with, this theme provides you with an SEO-friendly option. Its code is clean, valid, unformatted, and semi-minified, and it also has cross-browser compatibility.
2. Sage/Roots
Sage, formerly Roots, is a starter theme built with HTML5 Boilerplate and Bootstrap. With Sage, you can write stylesheets with SaaS, check JavaScript for errors automatically. Also, enable synchronized browser testing and more using the setup that is based on Webpack. After installing the theme, the bootstrap can also be replaced with Bulma, Foundation, Tachyons, Tailwind, or a blank slate.
There are lots of options to choose from with this starter theme. JavaScript is minified, and CSS is compiled into a single file using this theme, plus template pathing is in one file using theme wrappers. With composing and testing in real-time available, you can quickly spot any errors.
3. Joints WP
The blank theme Joints WP works with Foundation 6 to provide you with the flexibility to build your site. It's a mobile-friendly theme that's accessible and powerful, and it integrates with Sass, or you can create CSS on your own. Joints WP makes it easy to get started with WordPress by providing helpful resources. The template works well with Gulp and allows you to minify JavaScript, quickly build your CSS, and more.
Other benefits for this theme include basic styling for common elements, an excellent grid system, off-canvas navigation, and other JavaScript features. You can effectively design a new site with this helpful theme.
4. Underscores
The powerful Underscores starter theme is from Automattic, the creators of the Jetpack plugin. It's a theme that's packed full of features and kept up to date, so you can be sure you'll get plenty from it. It offers modern HTML5 templates, and you can choose from two sidebars on the left or right.
Also. it has a one-column layout with a sidebar on the left or right, plus CSS templates to help you get started. Although there isn't a responsive layout readily available, you can choose from five formats. So you need to build one yourself if you want one.
5. Responsive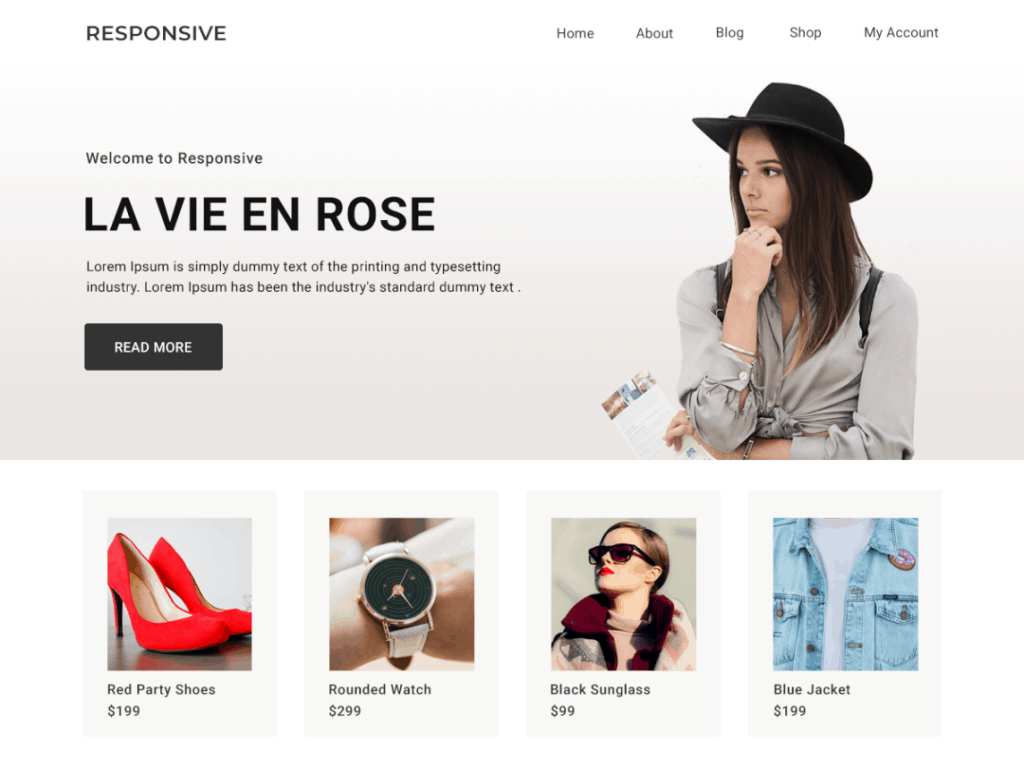 Responsive is a blank WordPress theme that offers a little more than some other options provide. It can make professional web design more straightforward, with various basic themes to import and build to meet your needs. Design elements are available so that you don't have to start from scratch, making it faster to build the website you want.
You can add or remove different design elements or make changes to them to match what you want to do with your site. Some people might find the theme limiting, but others will prefer that it's not as bare-bones.
6. Astra
Astra can be a good choice for anyone looking for a blank theme that offers many quick options for getting started. Both beginners and developers can use it, which can make it a suitable choice if you're working with a client and want to make changes to their site later.
However, it has over 100 starter themes and pre-built websites, which you can quickly get started with a new website. The plain themes are ready to launch and offer endless ways to customize, so you can quickly change them to suit your vision.
7. Hello Theme
Hello Theme comes from Elementor, the provider of the drag and drop WordPress editor. The theme is designed to be used with the Elementor Pro theme-building functionality, offering a simple option with a lightweight framework. There are no theme customization options. This fact might not suit everyone, but it's fast and allows you to control everything with Elementor.
It's also a free theme, making it cheap to get started with it, especially if you're already using Elementor. If you want to use Elementor for every step of building your site, it makes sense to pick Hello Theme to allow you to do that.
8. Naked
If you're not very familiar with how to use WordPress as a developer, you might be a bit wary of getting started with it. It can be a steep learning curve if you don't know anything about coding for WordPress. But Naked makes it possible to learn as you go along.
Also, providing something like a starter theme and a tutorial for WordPress at the same time. You get a WordPress site basic outline, responsive styling, support for comments, WordPress widgets, and more. If you want to learn how themes can be developed, this WordPress theme can help you do it.
Conclusion
Pick one of these blank WordPress themes to give you a basic template for building powerful WordPress websites. You can choose themes with various options, from the most basic to those with more features.