Like it or not, humans are visual beings. We will always have a better memory of an image or an icon than a bunch of text. After all, we are the ones who came up with "a picture is worth a thousand words".
This human inclination to the visual is significantly manipulated and taken advantage of in the business. Corporate marketers know which colors have which effects on the human psyche, as well as a subconscious association to particular symbols. This is thanks to ample research now done in the consumer psychology field.
Nowadays, logo designer job became really popular. You can find professional or freelance logo designer in a few minutes.
The importance of Logos
When it comes to businesses, there's no visual that's more important than the brand logo. Most often, when customers hear the name of your business, they will come up with a mental image of your logo, consciously or not. Add to this the fact that we are highly visual creatures, who make deductions and stereotypes based on aesthetic impression. Therefore, the importance of logos cannot be emphasized enough, and if it's a too large of a bite for you to make one, you should consider hiring a professional logo design service.
So, whether you're coming up with a brand new logo for your business or you're just revamping your old one, here are some of the most important elements to look out for:
Color
Remember that Logo Quiz mobile game that was popular a few years back? The secret of the game was that you could recognize a logo by its colors or the general silhouette of the visual identity of a brand.
When it comes to brand recognition, color is crucial. It's so essential to our visual inputs and memory that it's responsible for the significant part of our visual impression and reaction.
Also, the importance of color is accentuated by the fact that it will most probably be the same logo colors that you will use further in all your visual material.
That's why it's essential to nail it perfectly and pick a color that suits your brand's mission and tone of voice. For example, many futuristic, high-tech companies decide to go with black. It's a color that symbolizes sophistication and progressiveness, at least in the Western culture. On the other hand, when you look at Toys 'r' Us, Nickelodeon, Hello Kitty, or other children's brand, you will notice accentuated colorfulness and a lot of contrast.
Typography
Typography is one of the biggest invisible dealbreakers when it comes to aesthetics. Even though we don't pay attention to it much when it's pleasant and subtle, it's actually quite repulsive when we don't like a particular font, even on a subconscious level.
The logo can be a graphic icon only, but usually, it will contain text as well (company name). Many marketers also recommend that your brand name is incorporated in your logo so that customers could automatically identify it with your visuals.
If you think fonts are unimportant, imagine some of the biggest brands using different fonts for their logo.
As you can see, changing the original logo's font is downright mind-blowing. So, make sure you're happy with your font choice when you design your logo for the first time. It can be very awkward to change it afterward.
Graphics
Last, but not least, there is the graphic element of a logo. This is arguably the most crucial part of the logo, which is not text-focused. Graphics in a logo can be illustrations, icons, patterns, texture, or lines. Of course, with the (re)rise of minimalism, less is more: it's generally hip to not go overboard with your graphics.
The graphical element of your logo should represent something of value and meaning to your company mission and vision.
Should you hire someone to design your logo or do it by yourself?
If you're not a designer, you might be wondering whether it would be wiser to hire someone professional to do the job for you. A lot of experts will also tell you that investing in good logo design is important if you're taking your brand seriously.
However, you should not be discouraged from trying to design your logo just because you're not a professional logo designer. Nowadays, there are so many tools and services out there that almost anyone can be professional-level in nearly anything.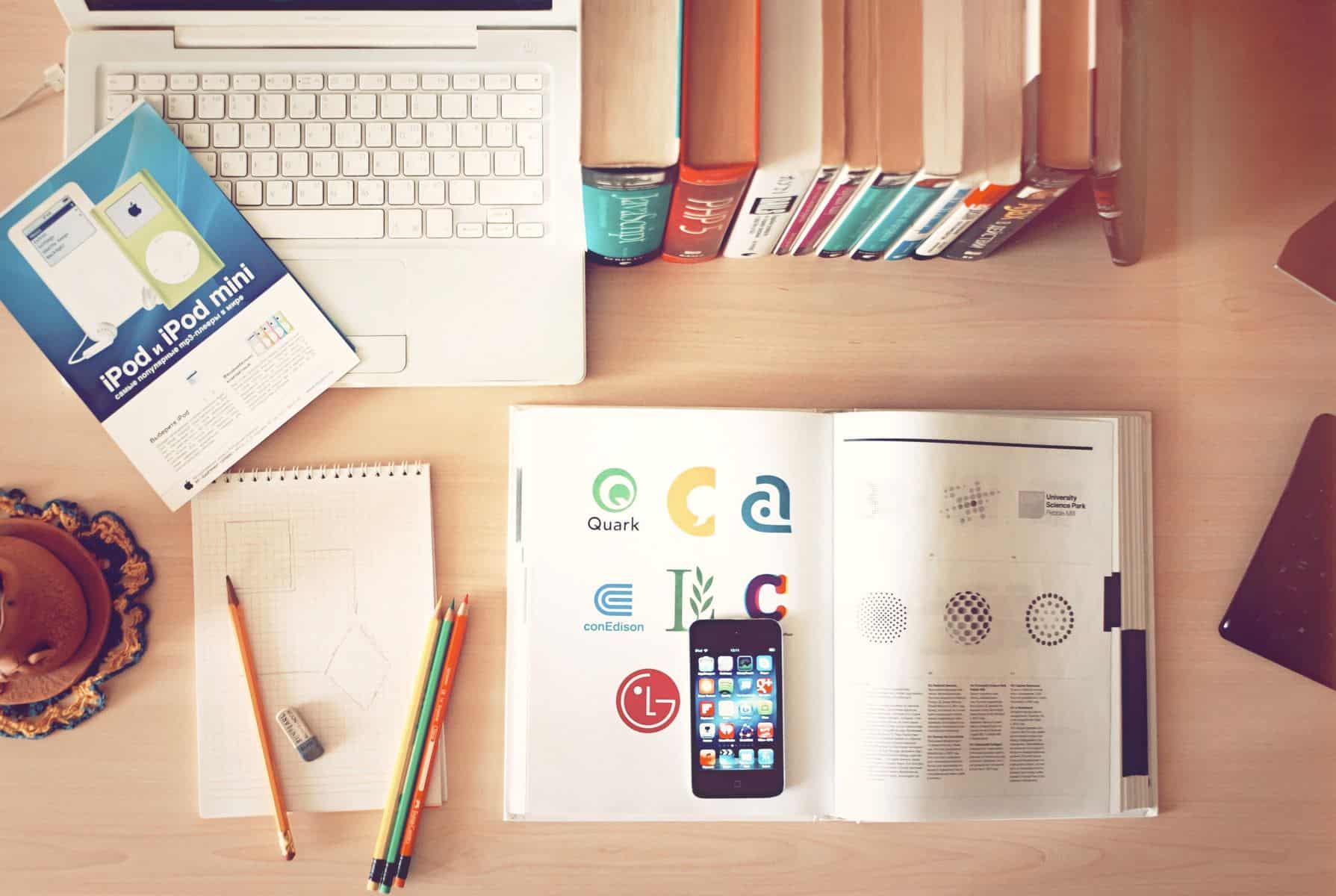 If budget is a problem for you, there are also some free services out there that can help you compose your logo quickly. These are usually using drag-and-drop builders.
All in all, you shouldn't miss out on trying to design your logo, as it may turn out to be fun, too. If you end up hating it, you can always hire someone to do it for you.
How can you design a logo by yourself?
If you've decided to go the DIY way, first of all, good for you! Stepping out of your usual work and activities is always a great thing. Now, you're probably wondering where you could even start. Luckily, the Internet is full of tools for logo design. With some, you might have to put in some effort, while for others you might have to break the bank. In any case, you should decide what's a priority for you and go with that option.
Here, you can read some of our recommendations for starting in logo design:
FreeLogoDesign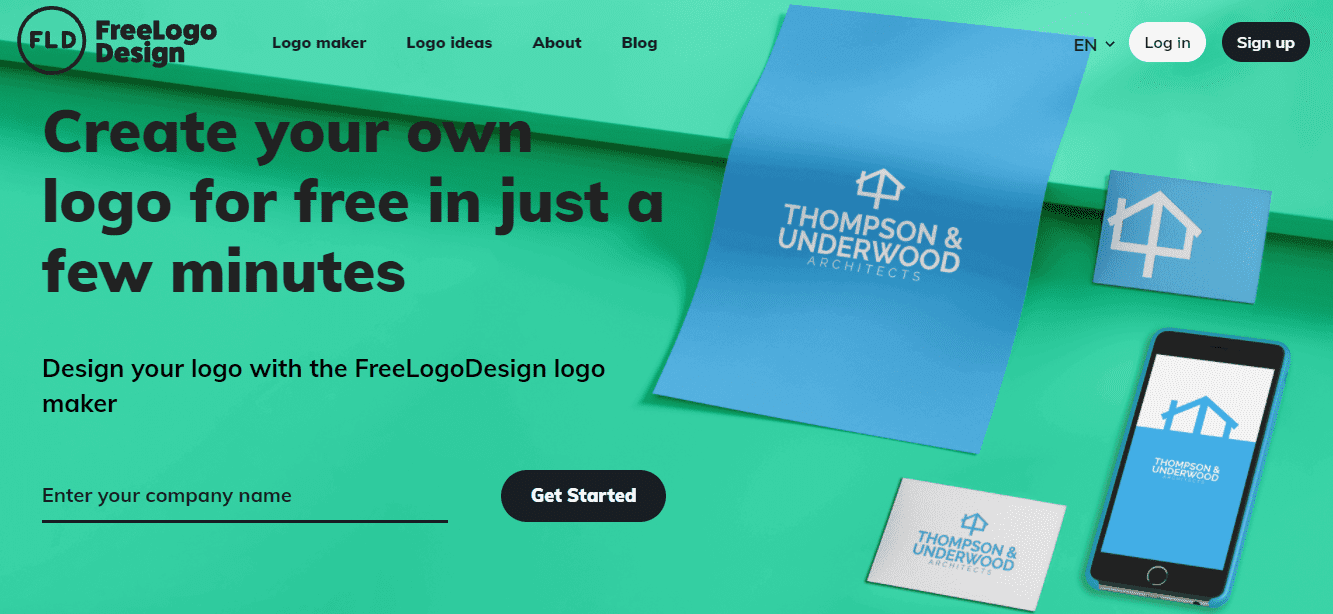 FreeLogoDesign is an intuitive logo maker that mainly uses templates created by our team of professional graphic designers. We have more than 2000 different templates available for various types of industries (restaurants, businesses, non-profit organizations, entertainment, and sports). As our name suggests, you can design and download a free logo or choose our premium high-resolution package and add-ons (social media, black and white, business cards (upcoming), and brand guide (upcoming).
Start creating your logo by entering your company name. You can then choose one of our logo categories or look at our hundreds of logo templates. We are sure you will find some that will answer your needs. Once on the logo editor, you can change the icons, fonts, colors, texts, and move, duplicate or delete elements. Our logo maker is very flexible! Every day, hundreds of logos are created with FreeLogoDesign!
Adobe Illustrator
Illustrator is the Alpha and Omega of logo design. If you outsource the design process of your logo, 99% of the time, your designer will use this program.
It would be next to impossible to list all the benefits of this spectacular program. One of the most obvious ones is its ability to produce vector images. Vector images are made up of lines and shapes, unlike raster images which are made up of pixels. When a raster image stretches, it loses its resolution. But, a vector image can be 1 cm or 1 km big in size, and it will always have the same clarity.
When you make a logo, it must be created in a vector image format. The easiest way to do this is by creating it in Illustrator. Of course, there are many other programs that you can use to produce vector images, but Adobe's Illustrator is by far the best.
The downside? It's not easy to use. At all. If you enter the tool for the first time and click your way around, you won't get anywhere. It's also not very intuitive, and a basic line-drawing function can be quite hard to find for beginner users.
In this regard, it's similar to Adobe Photoshop. It's an incredibly powerful program full of different features and options, but it's relatively complicated to use. One can use Photoshop or Illustrator for months, and you still wouldn't be sure whether they're fully proficient.
If you want to make a logo hassle-free, you should probably stay away from Adobe Illustrator. It's a great program, and it's time-consuming even to start putting something together.
However, if you'd like to play around with the graphic design and achieve an exact vision of your logo, this is the right choice. We'd especially recommend it if you're planning on making more logos in the future.
Corel DRAW
For those users who are not so thrilled with Illustrator's intricacies, there is a program that does the same thing in a very different way. Just like AI, Corel DRAW is one of the best software programs for producing vector images and logos.
The program allows a great deal of detail and customization, and just like AI, it has ample features for you to achieve precisely the image that you have in your head.
If you're not a color guru, CorelDRAW gives you complementary color palettes which will appeal any eye, without you having to go through art school. There's also a bunch of free-to-use images within the program and a very user-friendly UI.
Canva
Canva's goal is to bring design tools and abilities to the entire world, young or old, beginner or pro. The service's built-in help tools aid primary users in achieving beautiful, well-designed images. Some of these tools include the grid, complementary color palettes, numerous templates, font families, alignment suggestions.
Canva also has a special tool for logo design. When you choose this option, you will get an automatic setting for a 500 x 500 pixels logo image. On the left side of the dashboard, you will find a wide selection of logo design templates that you can use for inspiration and customize them according to your brand.
You can search for relevant logo templates using the keyword search, or you can browse through the template gallery categorized by theme. For example, you will find 'Bands', 'Art', 'Fashion', 'Computers'… It doesn't matter what your site is about, Canva has got you covered!
Tailor Brands
If you want a ready-made solution that has been tested out and approved by professional designers, Tailor Brands has the solution. Due to great marketing, this service has gained popularity in the logo design space. It's one of the most recommended and used sites for AI logo design currently available.
ProDesigns
Looking for the alluring custom logo design that captures people's attention and gives your brand a unique look, ProDesigns are always eager to fulfill your every requirement. Their expert team of designers consistently works on presenting the aesthetic Logo design for your brand with a creative style.
Being a logo design company, they believe in customer satisfaction. Hence, you can provide them your detailed requirement of a custom logo, and they will deliver the best design within no time. That's the prime advantage of the custom logo, and even you can communicate with the designer which results in the magical output. While availing the logo design service from ProDesigns, you can directly get in touch with their design team and get the prompt reply from our side.
Guaranteed, you will receive the utterly original custom logo design from ProDesigns' experienced designers. As a leading logo design company, they've designed a logo for many MNCs, which clearly shows the quality of work they offer.
Their professional designers have an excellent knowledge of how to make a perfect amalgamation of fonts, colors, shapes using the latest tools in single logo design and come with an unbelievable outcome.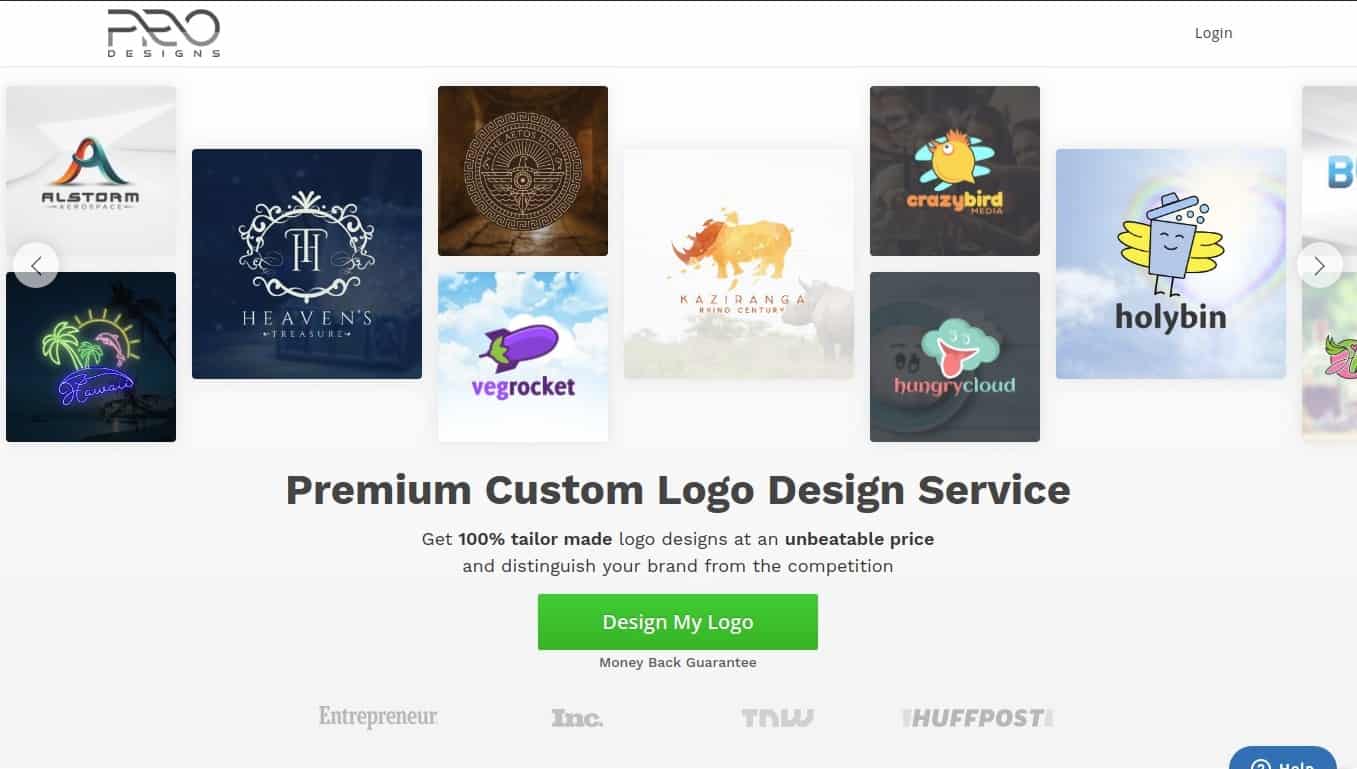 You simply put in your brand name and click on 'Enter'. In the next step, you should enter your brand's industry. After that, you decide whether you want your logo to be text-based, image-based, or initial-based. In the final step, the tool asks you to decide which one of the offered fonts and designs you like better. There are about ten or-or choices which are used to determine the style you prefer.
Then, the tool does its magic! Using AI technology, Tailor Brands will use the info that you have provided to give you your perfect logo. Scroll through the selection to see what they have in stock for you. If you like some of the designs, you can purchase them.
Even if you don't want to invest money into the logo design, it's a great place to get some inspiration from.
DIY Logo Design – Yay or Nay?
As you can see, there are a lot of options out there for those who want to take control of their own logo design, and start working on their brand. It's definitely something that can be done for little or no money. With some tools, it can even be done in a matter of minutes.  For those users that are considering hiring someone to make their logo, we definitely recommend trying some of these tools first. There's no one that can materialize your exact vision as well as you can! And tip for the end: Be sure to add social media icons to your WordPress design since it will enhance your business' credibility.