Do you hate spending a lot of time working on emails, finding them, extracting them, and updating them? But how do you go from emails taking up your precious time to emails working for you? There are many tools that claim they can solve those problems, but a lot of them are either limited or not really budget-friendly. Keep reading, because, in this article, you will learn everything you need to know about some of the best, hand-picked email automation software that will make your work tasks done faster and easier, whether you need it for more efficient sales, marketing, or recruiting.
1. Spylead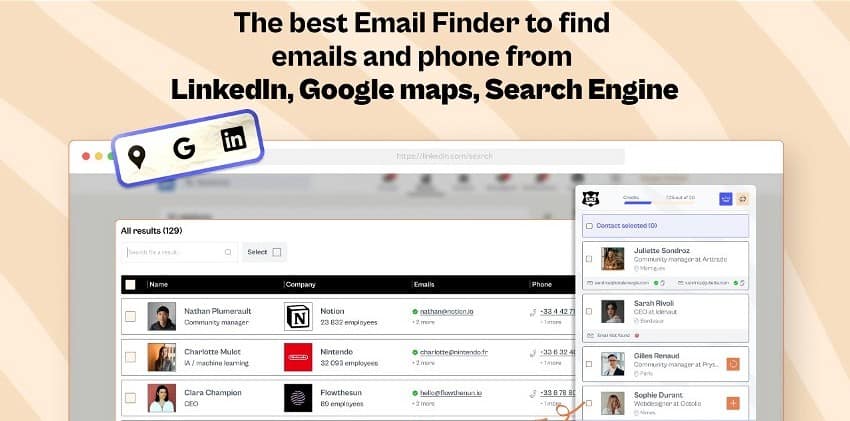 Spylead is an advantageous tool that does all the email collecting for you, no matter the number of different platforms. It also finds email addresses and extracts data from LinkedIn, Google Maps, and various search engines. Apart from finding emails, Spylead verifies them for you and personalizes your search by using smart filters, making sure that everything you send reaches the correct recipient. It is a perfect solution for teams as well since your subscription plan can be easily shared with your colleagues. Spylead can be integrated and connected with all your favorite tools via Zapier, making sure it creates automation that will save you valuable time.
2. SellHack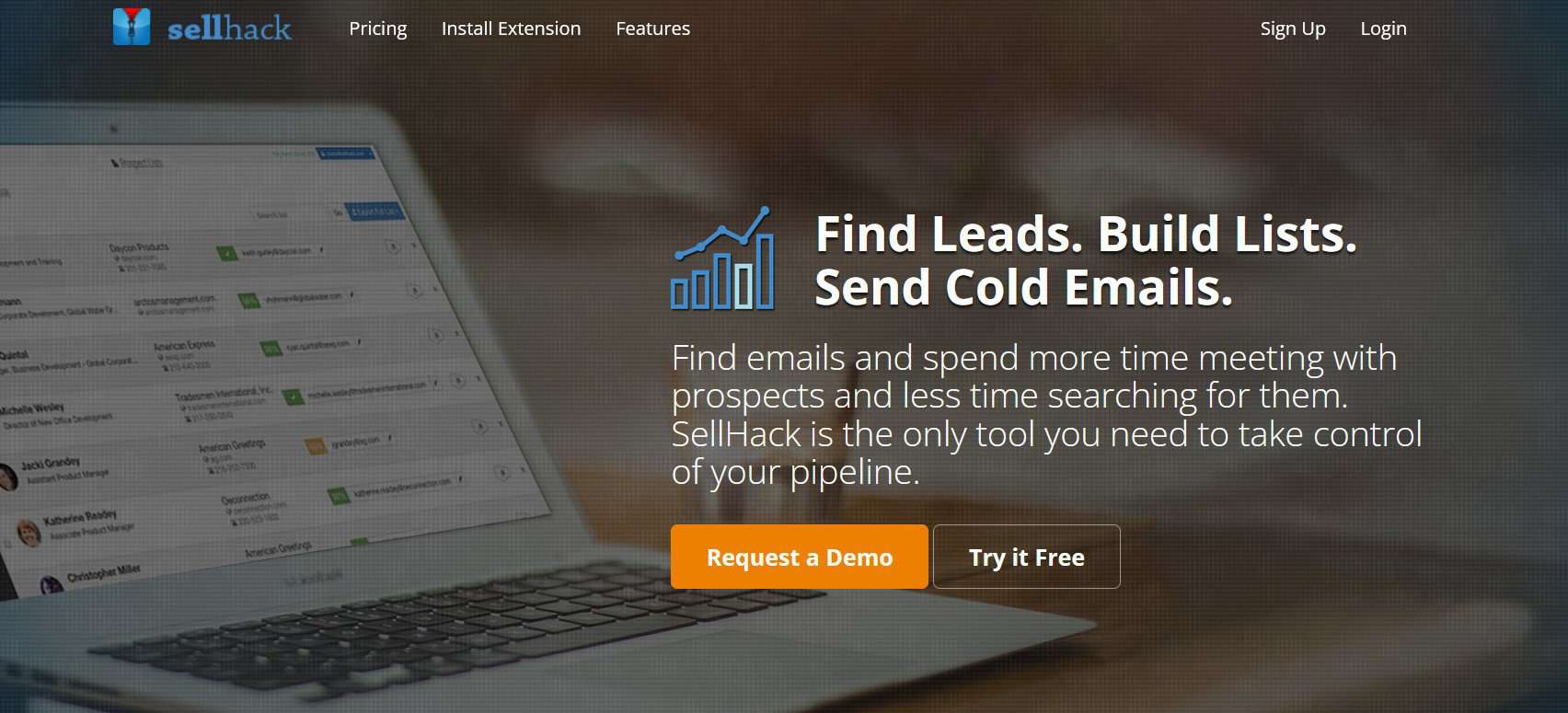 If you are in a sales business and searching for email automation software to boost your prospects and completely take control of your email pipeline, SellHack might be the answer you are looking for. Designed to easily find emails, verify them, build lead lists, and sync with SalesForce, it is a great solution for both small and large sales teams. SellHack makes sure you spend less time searching for contacts and more time actually talking or meeting with them, guaranteeing you a significant boost in your sales and marketing.
3. Lusha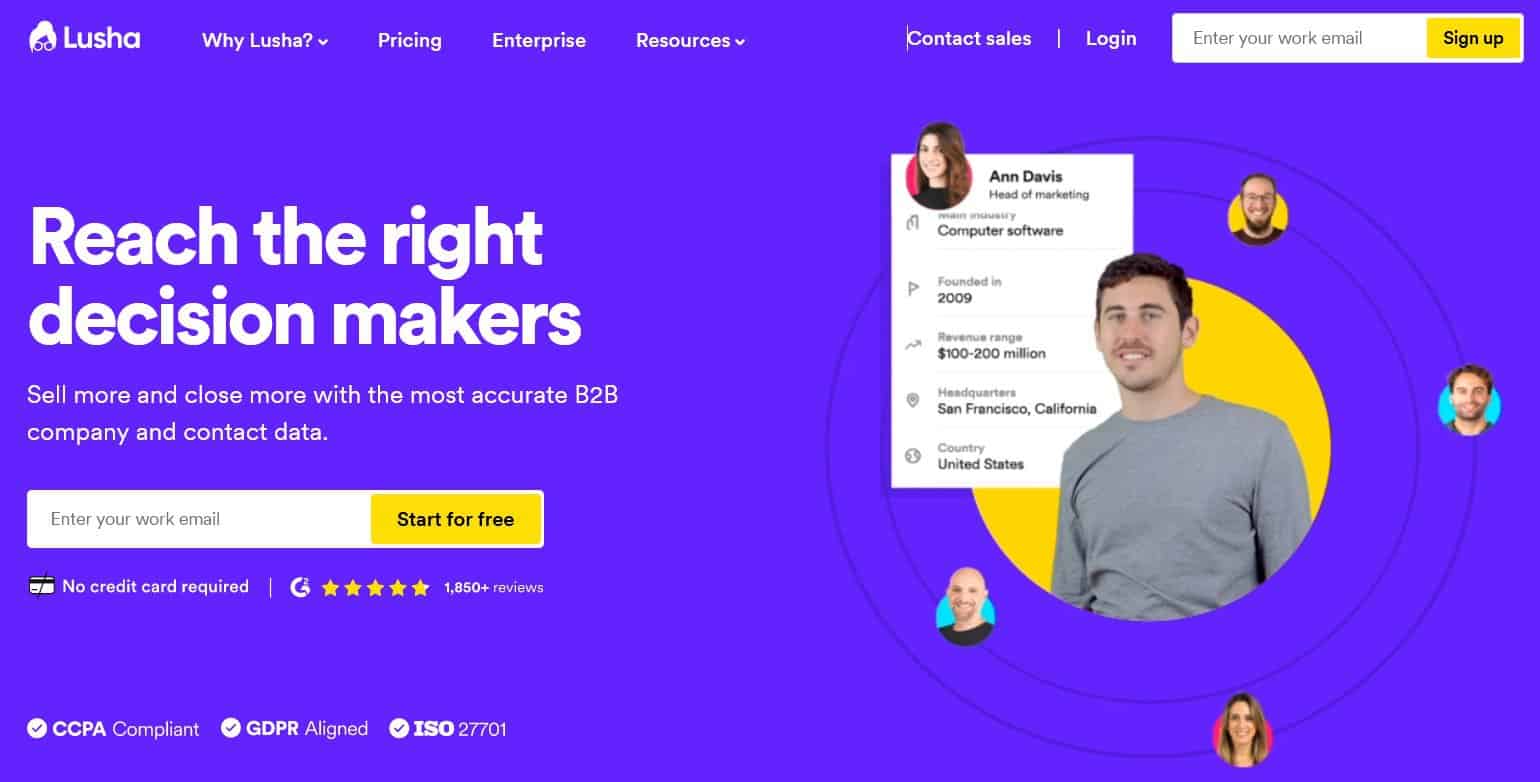 Trusted by more than a million users and designed to speed up your workflow and revenue, Lusha is automation software that will help you reach all your ideal customers from one place. In no more than a few clicks, it identifies sources that bring the most leads, checks their accuracy, and therefore makes it possible for you to focus on high-value work which will result in more sales. Lusha comes with smart filters which will allow you to search and create lists filled with accurate and actionable data. The tool also makes sure you work with the highest standards of privacy and security, by being GDPR-aligned and proving not to share valuable information with any third parties. Lusha offers custom payment solutions for your entire team and is trusted by more than 280,000 revenue teams of all sizes.
4. LeadFuze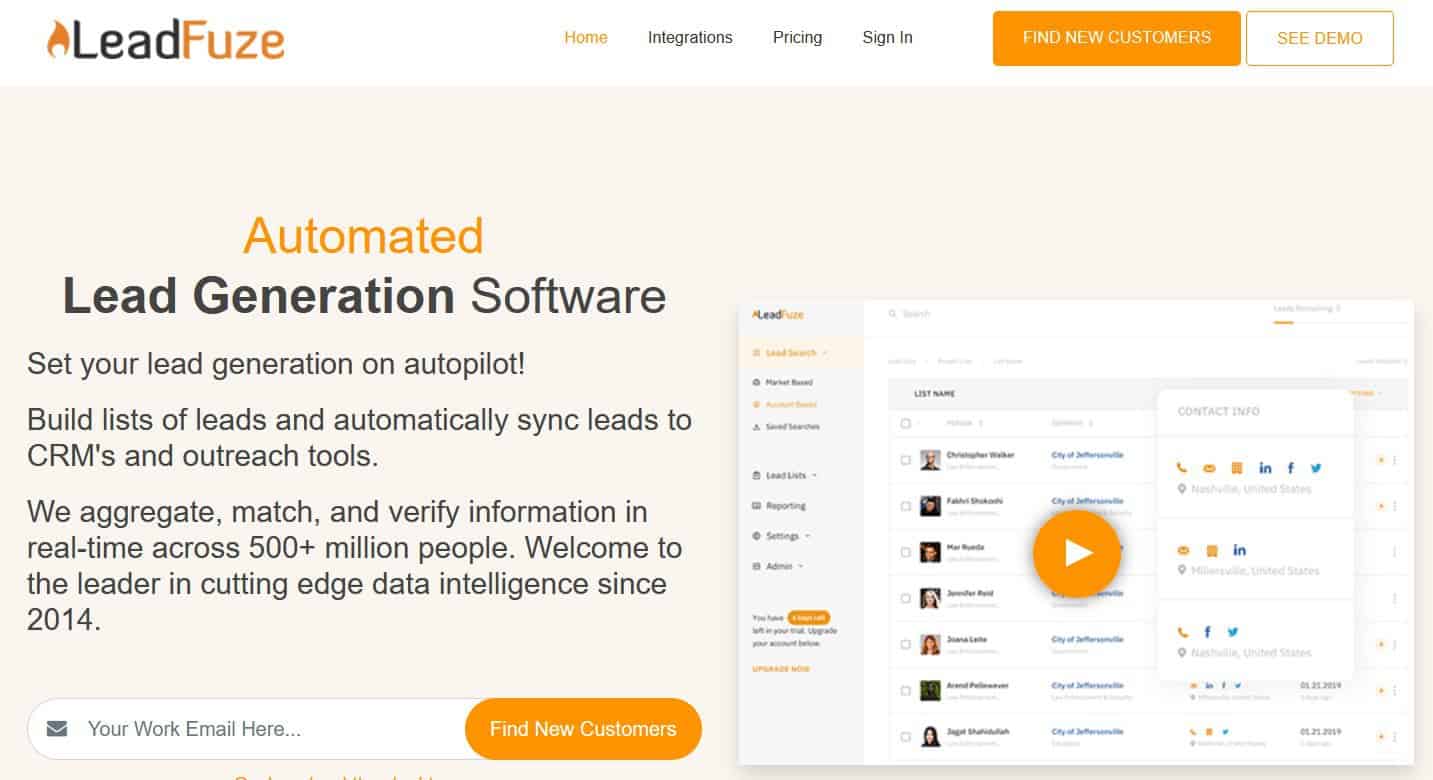 LeadFuze is another user-friendly email automation software that allows you to search your prospects by categories, including name, domain, position, website or company. It is especially convenient for recruiters too, allowing them to filter candidates according to various elements of their preference. Its Account Based-search allows you to find specific people and their information and sets your lead generation on autopilot, sparing you from the dreading process of taking care of emails manually. Built especially for sales, marketing, and recruiting, email atomization has never been easier with this handy tool.
5. Hunter
Last but not least, let us introduce Hunter, an email automation software trusted by large companies such as Google, IBM, Microsoft, Adobe, and Manpower. With its phenomenal Doman Search feature, you will be provided with a list of people working in any company you search for, including their names and email addresses, all legally available on the web. Its Email Verifier makes sure the information is correct and up to date, so you can send your emails with complete confidence.
With Hunter, you can save any email to your leads and export them or directly import them into your favorite CRM. It works as both the Google Chrome extension as well as the Google Sheets add-on, made to be easily integrated with the software you already use for faster and even more efficient email automation.
Conclusion
Even though all the previously listed software offers significant support when it comes to email automation, our recommendation finally falls on Spylead. An all-in-one tool, Spylead allows you to scrape emails from Google Maps, get emails and data, verify the emails, and export leads in CSV. All the features are included within one single subscription and one Chrome extension, making it a lifetime deal that will require no further payment whatsoever.
Completely legal and transparent, ridiculously easy to use, and budget-friendly, Spylead is an email automation software designed to be effortlessly integrated and shared with other employees. It is a great option for all those working in teams, whether we are talking salesmen or other types of business professionals.