If you want to refresh your online business and take some risks that could kick-start your eCommerce sales, then you've clicked your way to the right place. I mean, if you are already running a successful online business, you may think that you don't need to change anything, but you are wrong. We live in the age of consumerism, and what's likable and hyped up one minute, doesn't necessarily have to be popular the next minute. Everything from fashion to celebrities has a much shorter duration time then it did just one decade ago. Except adding Mark Twain quotes on random nature pics with the cation #inspirational, THAT will never stop.
However, one of the things that most certainly gets lame with time is your beloved WordPress theme. Even if you think it's alright, you are probably just unaware of the benefits one simple change can bring to your website.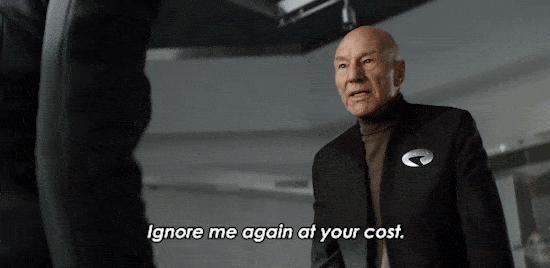 So, let's switch that theme and watch your eCommerce website gain some much-needed love and attention, shall we? (you don't have to answer aloud, just send me a mental high-five, it's cool)
When we were making this list, we took several things into consideration: customizability, ease of use, versatility, and price. In the end, It is all just a popularity contest, because the theme that offers the most on those four fronts will be the most popular one, especially when it comes to eCommerce websites. These following five themes stood out from thousands (I kid you not) of others.
1. Astra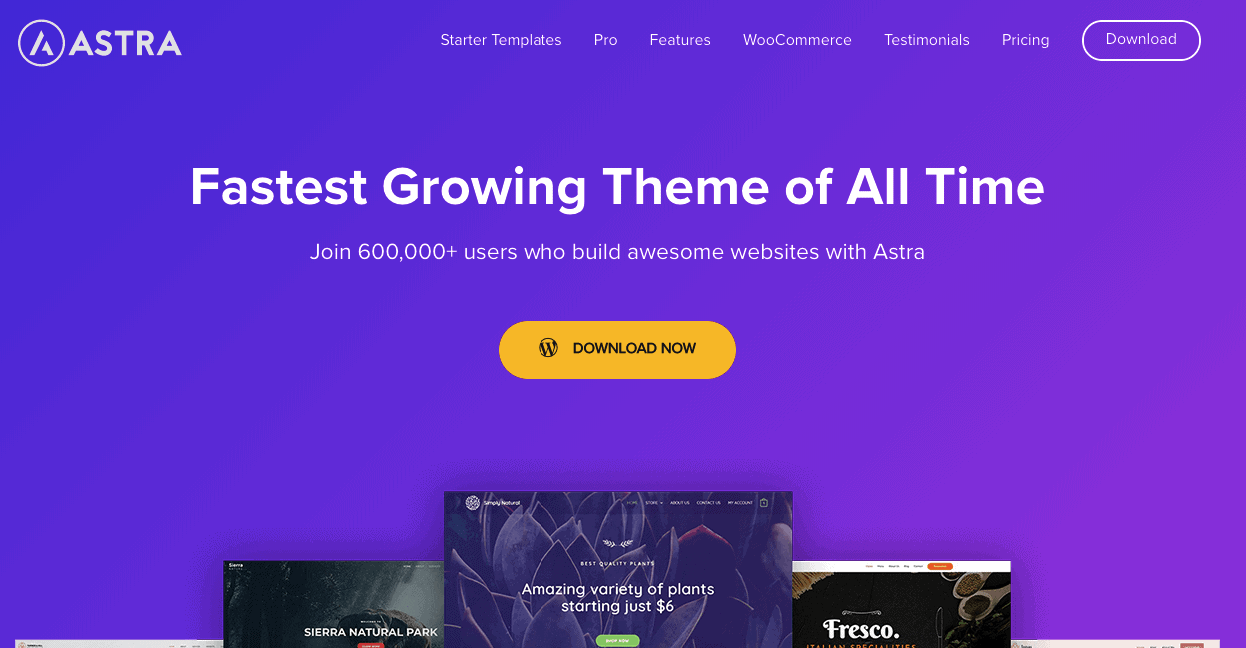 Astra is currently one of the most popular WordPress themes in general, not just for eCommerce. Its most notable feature is that it is amazingly customizable. It will basically allow you to do whatever you like, and it works well with some of the most popular page builders such as Visual Composer or Elementor.
Astra itself offers a wide variety of features and options, so it is a perfect solution for an array of markets and niches. One of the focal points of Astra is that it enables you to import a huge range of starter sites in accordance with the purpose of your own website. Furthermore, Astra will also give you a great set of add-ons and some awesome custom widgets that will bring even more valuable features. It is also important to note that Astra is a fully responsive WP theme with top-notch Retina ready output.
Astra theme comes as a perfectly functional free version, but with the additional $59, you get more high-quality upgrades and features.
2. Neve Shop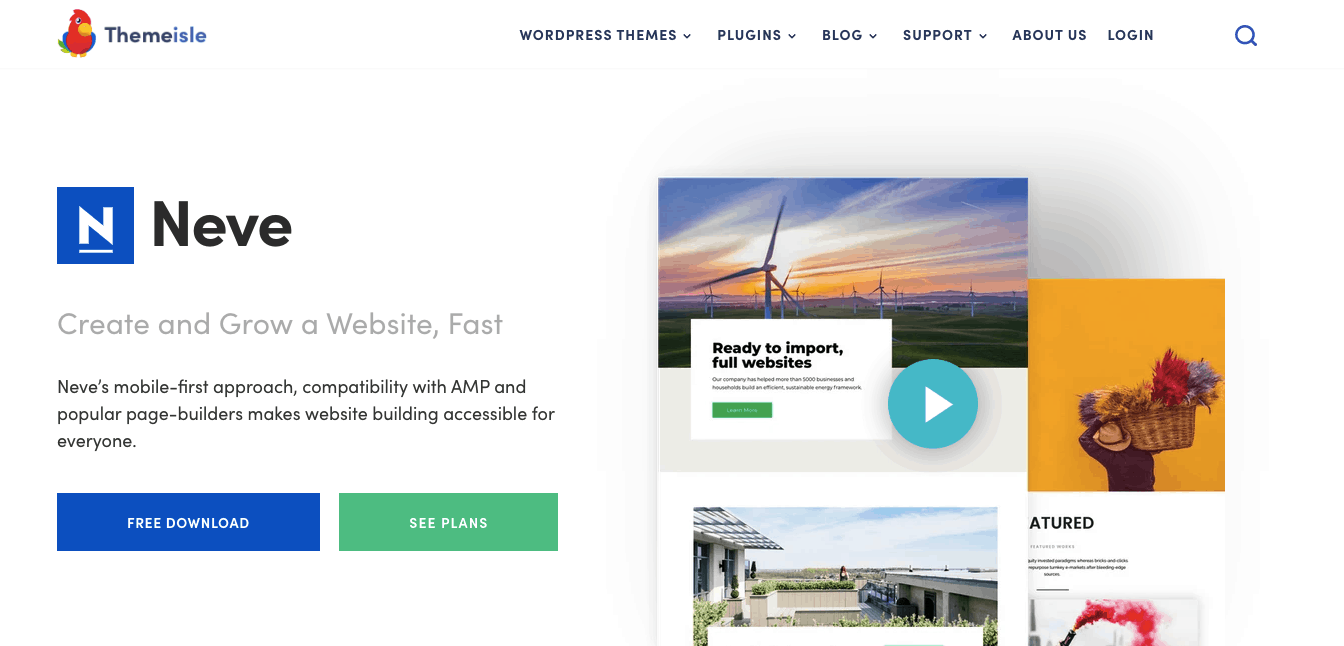 Neve is also a multipurpose WordPress theme, but it has that "good to go" aspect that sets it apart from the rest of its competitors. That particular feature is what makes Neve beginner-friendly, so it will be a good fit for both novice users and eCommerce veterans. Once you pick your preferred design, Neve will immediately fetch all of the other tools needed to make your design work. For the novice users, Neve will even install the WooCommerce plugin itself if you don't have one yet.
As for the design, if you are going for the classic eCommerce WP look, just choose "Shop". Any of the designs offered by Neve are fully compatible with eCommerce plugins and made with popular page building plugins. Needless to say, with Neve, you will get a fully functioning eCommerce site, which is both translation and RTL ready. Not to mention that your website will also be SEO friendly, speed-optimized, and Harry-Styles-level good-looking.
Neve has a great fully functional free version, but for $39, you can get more upgrades and terrific features.
3. Divi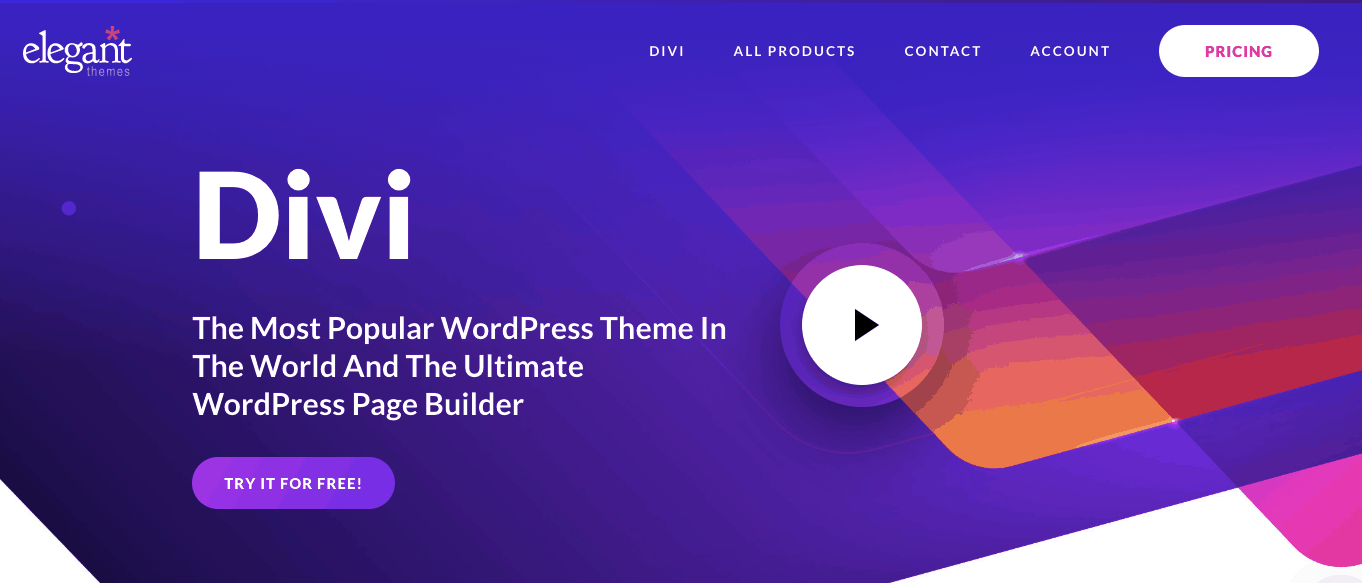 Divi is one of the leaders on the colorful eCommerce WordPress theme market. This terrific theme is multipurpose, with a completely responsive design and Retina ready just like Astra.
Divi is very popular for its supreme quality captivating design and awesome built-in features. It offers a great user experience, with its own page builder. The drag-and-drop interface will allow you to perform a variety of easy modifications on your homepage, as well as other pages. With Divi, you can create any type of design because it lets you choose from a huge set of different pre-made layouts. Divi also comes with great WooCommerce integrations that will allow you to work fast and easy. You will be able to set up your product listings and pages, checkout, and much more.
Divi comes as a free premium theme, but paid options can set you back for $89 or more. But you don't need to worry about the higher pricing of Elegant themes. You can grab the Divi Discount Code and claim the maximum offer. It is a great opportunity to save your hard-earned money and design professional looking business site as well.
4. Leto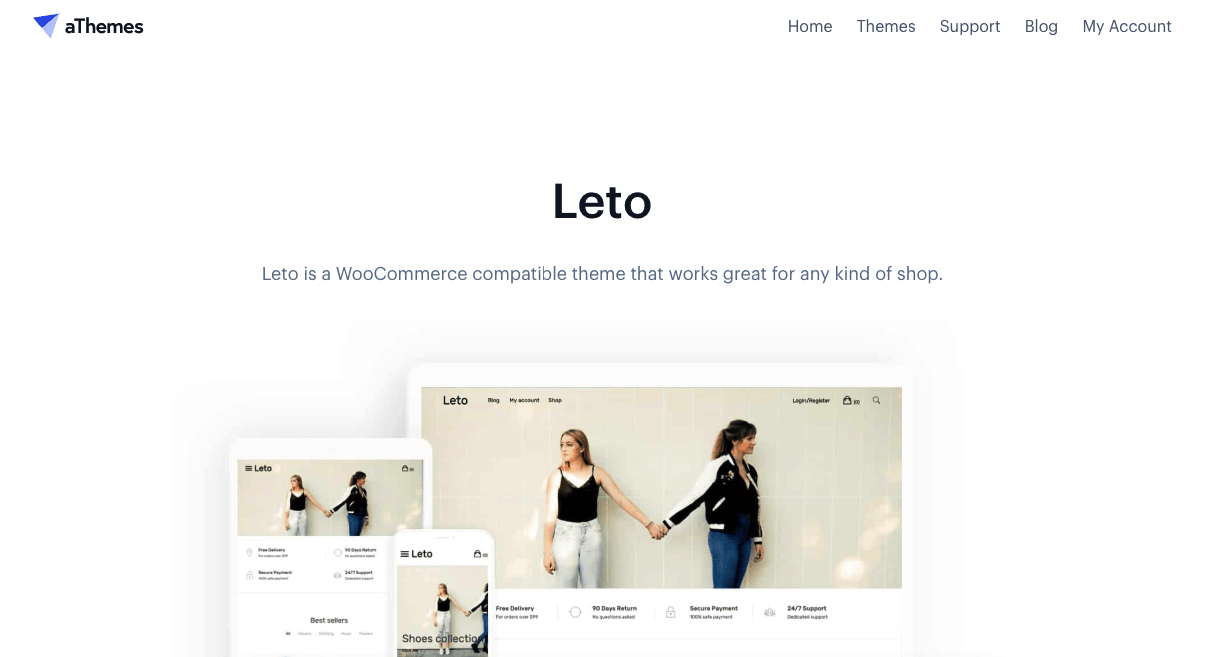 Leto is probably the simplest theme on our list, but it is one of the few "what you see is what you get" themes, so we couldn't resist adding it. Leto will get your site going in no time because all you have to do on your part is to – install the theme.
The design is sleek, modern, simple, and does a good job. Leto may not be as customizable as its peers, but it is up there with the best of its kind because it is good just the way it is. It will allow you to work on "embellishing" your headers and header media, build your homepage with great custom widgets, and adjust some of the basic options through the options panel.
One of the great features of Leto is that it works great on mobile too, which is very important for the accessibility of your website and the expansion of your business in general. As you've probably figured out by now, Leto is completely free.
5. Storefront
We couldn't make this list without mentioning the Storefront theme. This great theme is the official WooCommerce theme, which makes it one of the best choices for the WooCommerce plugin users.
In terms of design, Storefront doesn't offer much, but you will get the essentials necessary for running a successful eCommerce store on WordPress. This lack of features makes this theme solid and easy to use, especially as a starting point for novice users. It will enable you to experiment with design-building, adding widgets, and just base all of it on one optimized and sturdy theme that won't crash.
Storefront is a free theme, which makes it even more fitting for eCommerce beginners.
All in all
These are our picks for the very best eCommerce WordPress themes for the beginning of 2020. However, technology is constantly progressing, and there are always some new plugins and themes ready to take the eCommerce market by storm.