Thanks to themes, WordPress is the powerhouse of the Internet. Themes have enabled basic users to easily set up a site and starting writing posts or publishing media. When you're a beginner user of WP, you will not face the problem of where to start, but how to choose among the best themes for WordPress!
What are WordPress themes?
A WordPress theme is a collection of settings which determine what a WP site looks like. Specifically, a WordPress theme contains all the visual elements of a particular website. Those are:
Layout. A website layout is a frame that determines the structure of a website. For WordPress layout, this means that it defines whether a page is static or dynamic, whether there are sidetabs, the size of the header and footer section… Most often, popular WordPress themes with a great number of users have multiple layout options. This means that, along with other visual elements of your WordPress theme, you can also switch between different layouts.
Colors. Developers might not pay attention to colors that much, but any web designer or marketer will tell you colors are extraordinarily important. A color scheme triggers certain emotions in viewers and readers; so it can also play a huge role in how your users are interacting with the site. Colors are also part of your brand, so it's important to stay consistent.
Navigation. Navigation menus can be considered a technical element of web design, but they also have a visual component. Of course, functionality and user-friendliness are important, but visual appearance can make navigation easier for your users. Many WordPress themes contain several options for Main Menu appearance, as well as Footer Menus and navigations in other areas of your website.
Fonts. If your WordPress site is text-heavy, choosing the right font is of utmost value. For readers, the font is incredibly important, as annoying or repulsive typography can turn away visitors. Every WordPress theme has its own default set of fonts, which can be viewed in the Fonts section. Of course, you can change it to suit your or your client's preferences.
These are the elements that determine the basic framework of a website's visual appearance.
The Good, The Bad and The Ugly WordPress Themes
If you're a beginner, you might enter a WordPress theme store and be simply wowed with the selection of amazing themes at your disposal, both free and premium. If you're not an expert, it's quite easy to miss some flaws in certain WP themes.
However, there are definitely bad WordPress themes out there. After you install and activate a theme on an empty site, every theme will look amazing. But, it's not until you start posting content, media and adding navigation that the bugs of a particular theme start to come up.
Before you choose to change the appearance of your WordPress site, make sure you read the reviews in the theme store or compare more than 100 popular themes against each other. With WordPress themes, there is much more than meets the eye and you might end up installing a beautiful theme with horrible mobile optimization, for example.
So, what can you do to avoid installing a bad theme? What are the tell-tale signs of a great WordPress theme?
Author Reliability and Popularity
Nowadays, there are more people developing WordPress themes than ever. Since WP powers most of the sites on the Internet, and at the same time it's important to be unique, there's an everlasting demand for fresh WordPress themes. This is why it's very important to distinguish between high-quality and lower-quality theme authors.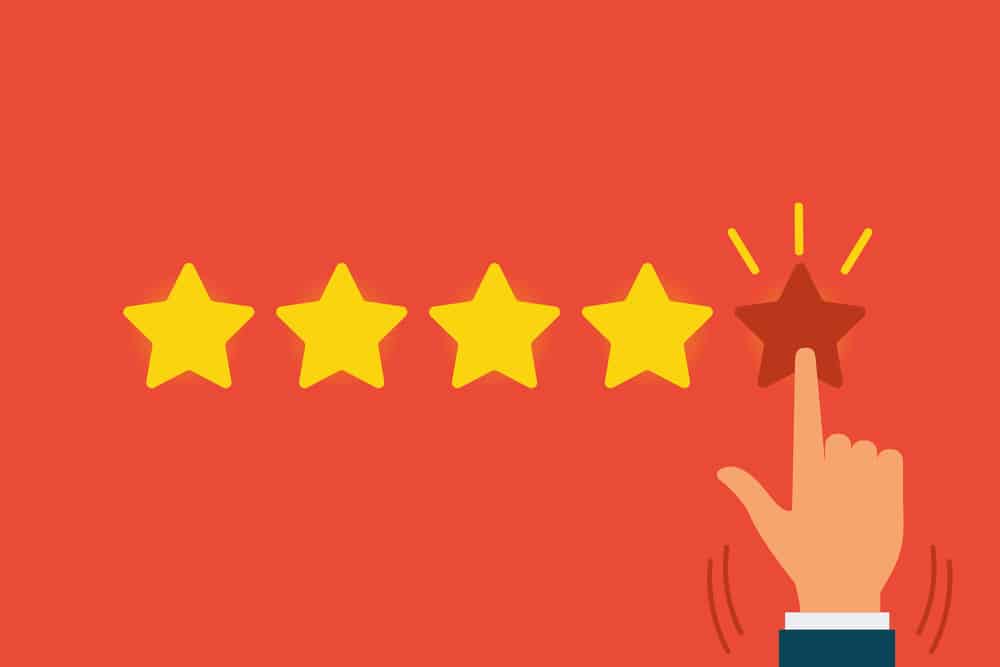 Experienced authors will provide you with an all-around service whenever you need help with something concerning their theme. They are also known to quickly fix bugs and provide updates.
Minding the author's popularity, on the other hand, doesn't mean following the crowd (which is not always a good thing when it comes to WordPress themes). When an author is popular, it means that their themes are widely discussed on the web. This means that you will be able to quickly find an answer to any question that might pop up while you're customizing your theme.
Here are some of the best WordPress theme authors out there:
Themify
It's a household name when it comes to WordPress themes development. This company develops sleek and responsive themes for any purpose: collections, galleries, shops, product promo pages… For $249, you can get lifetime access to all themes developed by Themify.
Themeisle
Themeisle is a frequent guest of the WordPress Featured Themes section. Their designs are clean and elegant and allow your content and visuals to really pop. Most of their themes are free, but you can upgrade and get special features with a premium plan.
WordPress.com
As you can imagine, WordPress itself is a pretty reliable theme provider. It created some of the most popular basic themes like Twenty Seventeen, Twenty Eighteen, Twenty Nineteen… You get the hint of what comes next.
Envo Themes
If you have an online store operating on WordPress, you'll love Envo Themes and their solutions for eCommerce pages. Just visit some of their features themes and preview them, you will see for yourself. Envo's themes are a perfect combination of simplicity and noticeability.
Reviews
When a certain theme catches your eye and you click on 'Details and Preview', one of the most important things that you should keep an eye on are the reviews. Ratings come from real users and, just like any type of public assessment, they can tell you a lot about real users.
These are users that have installed, activated and used the theme for a while. Therefore, they are much more reliable than the theme's promotional content or people who judge it by appearance only.
If you dig deeper and read some of the reviews, you will have a chance to find out more about the specific issues or perks of a particular theme.
Appropriate Category
Theme authors have made your job of searching easy for you. Not only are the themes in the Featured and Popular section almost always a bingo, but they describe the categories they can be used for.
Web designers often develop a theme with a particular site owner in mind. That's why you can see a lot of sites specialized for wedding planners, artists, cooks, churches, …
Magazine WordPress Themes
Blog and magazine themes anticipate a lot of frequent posting, so they are designed accordingly. The focus of the layout will be on the titles of your posts, a small thumbnail and a couple of words of excerpt. The point of these themes is to present as many texts as possible at first sight. Therefore, the header and navigation sections will not take up too much space, while there could be a slider with the latest posts.
Artist Portfolio Themes
Unlike news articles, artists who want to promote their work on their WordPress site need a different kind of layout. First of all, the design needs to be more artistic and aesthetically pleasing than others. Secondly, the greatest importance is placed on images. The text has to be concise and impactful. These themes usually feature a full-screen header with the name of the author and powerful copy. They are usually used by photographers, visual artists, models and other types of creative professionals.
eCommerce Themes
Themes in online stores have perhaps the biggest impact on a website's success compared to all other websites. With an eCommerce website, everything has to be perfect: from the design and layout, navigation to user experience. eCommerce themes are usually quite complex and they contain many special features. They also often include easy payment platform implementation.
A theme that goes well with this description is the Modern Store by Compete Themes. The theme is very clean and focused on content (something that every store owner needs). Modern Store is responsive, so your mobile visitors can enjoy a clean design as well, and you will love the fact that the developer put the focus on speed. Oh yeah, have we mentioned that it's free?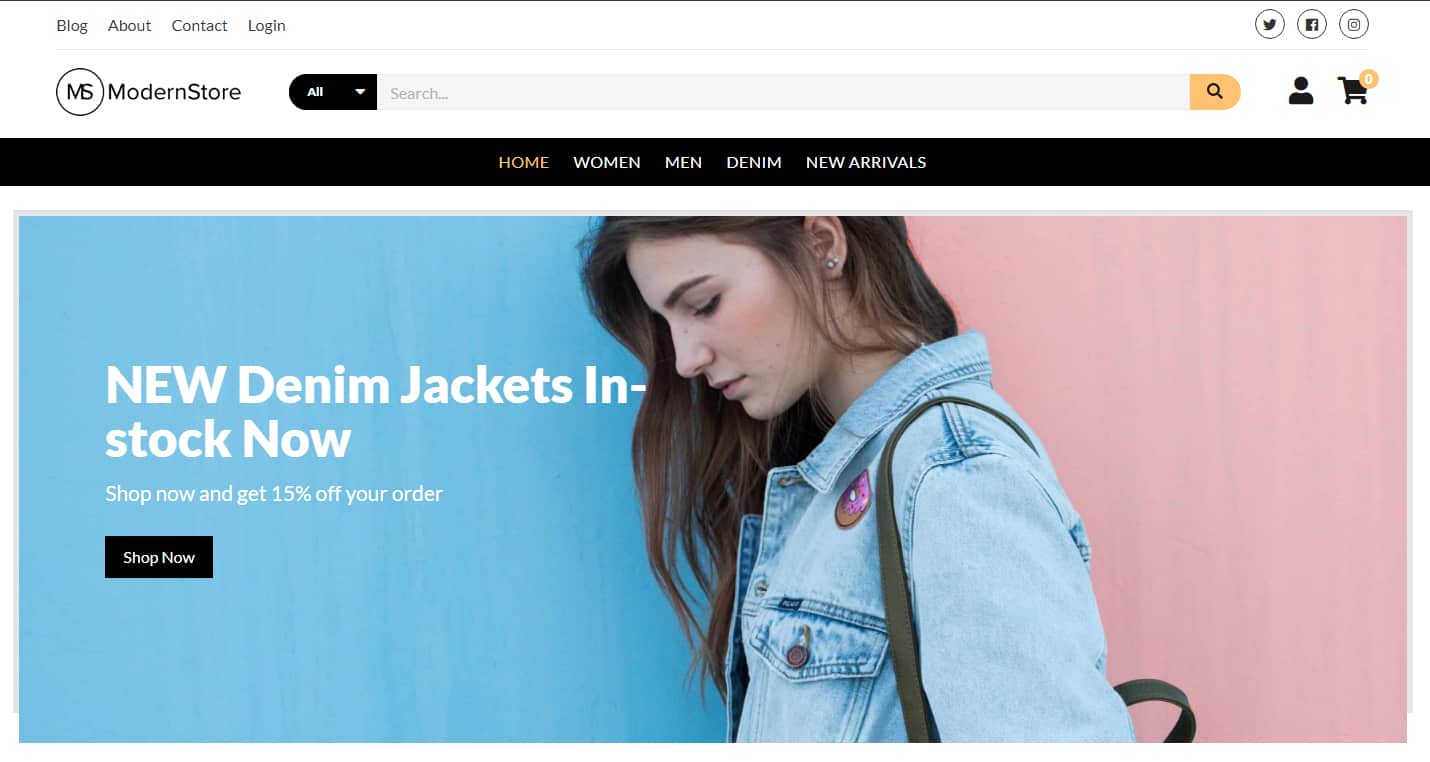 Business Themes
If your WordPress site is not an online store, but it represents your brand and business, it will require quite a different approach than an eCommerce design. Obviously, it has to look professional and well put together. For a business website, where owners present their products or services, a theme malfunction can make the visitor feel like your business is not trustworthy. So, themes are especially important for businesses, too!
Although it can make your search and filtering easier, be careful not to get blinded with the theme's original category. If a theme was inspired by sites for photographers, and you're a political blogger, it doesn't mean that you can't adapt the theme to suit your needs.
Code Quality
There are all kinds of WordPress themes out there nowadays. Just because a theme has been published, it doesn't guarantee that it's high-quality whatsoever.
If you're not a developer, it's impossible to know whether the code behind your theme is good. However, you should be aware that it can greatly affect the experience of your website: even though they may not be anything technically wrong, redundancies and clumsy code can make your site slower and less responsive.
If you're a beginner, you can find out a bunch about the code quality of a particular theme from the reviews. So, if you want to build your business empire on a WordPress theme, make sure you do a deep dive into the reviews and know all the ins and outs of your theme!
Special Features
The better the theme, the more special features it will have. These imply all those elements outside of the basic visual framework (listed above). Themes can be specially mobile-optimized, have specific SEO technology, allow widgets in unusual areas, have social sharing features…
However, don't get blinded by the bling of features that expensive themes usually offer. Although it's great to have all these options at your fingertips, you'll probably use only a few of them. Also, the majority of the functions in the theme's special features can be achieved by using plugins.
Customer Support
Support services always seem unimportant, until you actually come across a problem. Then, you cannot even describe the frustration that you feel when you wait days and weeks for an answer.
A good theme developer will always have a great customer support team on hand, which will reply to your issues quickly and in an expert manner. The latter is more important, though, as there are many services which offer quick support, but they aren't actually helpful. By the time they direct you to someone who actually knows the answer, you'll wait for days.
Now you know what to look for in a theme. But what awaits you when you finally set sail into the sea of available themes out there?
Free vs. Premium Themes
On the WordPress Theme Store, there are both free and paid themes available. The general impression is that premium themes are often much better in quality, design and have more special features.
However, this is not always the case.
Sometimes, premium themes charge for their services only to supply funding to their developers and support team. Free theme developers usually get their funding elsewhere.
Usually, you can install a free version of a popular theme, which will allow you to upgrade to a premium plan. The interface will entice you with some of the features you just happen to need and disappoint you when they reveal that there's a payment requirement behind it.
Most professionals would recommend going with a premium theme with great reviews. Not only will this get you a top-quality WP theme, but you will also have access to quick and helpful customer support.
Are Premium themes worth it?
If you run a more complex site or you're part of a bigger corporation, it's definitely worth it to set some funds aside for a Premium theme.
For brands, one of the biggest perks is uniqueness. Free themes are used by millions around the world and you can quickly recognize when a site is using a theme you're familiar with. There are even sites where you can check which WordPress theme a website is using. If you do this, you'll realize that many sites use the same free theme.
That's why a premium theme will set you apart from the crowd and let you develop a unique and memorable brand.
Best Premium WordPress Themes (2019)
Divi (Price: $89 per year)
Divi has proven to be one of the best WordPress themes of all time. It enables beginners to make a highly responsive and amazing-looking website through the use of point-and-click editing. Users of this theme don't even have to know the terminology behind theme development, they just see their vision come true. Divi is great for all kinds of website categories and working with it is fun and interesting.
X (Price: $63 per year)
X is a super-cool theme which is suitable for most website types. You can really do wonders with the level of customization that's possible in the X theme. However, if you're not such an avid WordPress designer, it might be hard to customize the X theme to match your exact imagined visual.
Uncode (Price: $59 lifetime)
Uncode is one of the best 2019 WordPress themes when it comes to versatility and functions. It has ready-made layouts for some of the most common uses of WP: Classic, Blog, Portfolio or E-commerce. It has ample premium plugins and it's really worth every penny.
Best Free WordPress Themes (2019)
This year has brought some amazing themes our way. Developers are definitely learning from their mistakes, following trends and taking users' feedback into consideration. Here are some of the best free WordPress themes for 2019:
ColorMag
Magazine-style themes are always the ones that look the most amazing. This eye-catching theme currently powers more than 100,000 WordPress websites. It's proven to be one of the best editorial WordPress themes for 2019. It's very easy and simple to change the layout style and shift the look to suit your magazine or blog. All features in the theme are fully customizable.
Sydney Theme
Stats say that there are more businesses cropping up than ever before. In our digital era, it's also clear that a business has to have an official website in order to make it. Small entrepreneurs and professionals often look for lovely, yet functional themes, but these two features usually cancel each other out. However, the Sydney theme has the best of both worlds. It's one of the best themes for business websites in 2019.
Zakra
Zakra is an extremely lightweight theme that allows great speed and optimal performance. It's full of features that are usually only found in premium themes. Zakra is guaranteed to impress each and every one of your visitors. It's compatible with Gutenberg, Woocommerce and most WordPress plugins.
Flash
Flash is basically a premium theme which you get for free. It's packed with premium features, which makes it one of the richest free WordPress themes in the store. It has a drag-and-drop builder and custom widgets. With Flash, you can build your own site or use some of the pre-built demos to make your vision come alive.
Shopera
And now, finally, a top-quality free theme for all those eCommerce WordPress sites out there! Its design is very simple but appealing – and the biggest plus for merchants is that it perfectly integrates with WooCommerce. All of the features of the theme are specially tailored to online merchants, such as breadcrumbs or Scroll to Top. It's very easy to set up, even for beginners.
Conclusion
In the end, no matter which theme you choose, it will be crucial to customize it and maintain regularly. Because whether you have a free or premium theme, everything comes down to your devotion and time you put into customizing it and keeping it look nice.