If you've been working on WordPress for some time now, you've probably noticed that a lot of people are mentioning themes. It's because themes are essential in creating a professional-looking site or blog. They come with a set of features and theme-specific additions that will, in the long run, help you make your site stand out from the rest, which is exactly what we need, right?
So, what is a WordPress theme?
Basically, themes are made up of a bunch of templates that you can change up the way you want. Also, they can come with their own plugins and other features depending on the type of theme they are (traveler themes or let's say a photographer theme or just a simple blogger theme).
I won't go into detail on how they work and how they are programmed, but you get the general idea for what they are used for, and you can only imagine how many themes are out there!
Now, without further ado, let's buckle up and start our journey called 'Top 8 Travel Themes for WordPress'!
1. CheerUp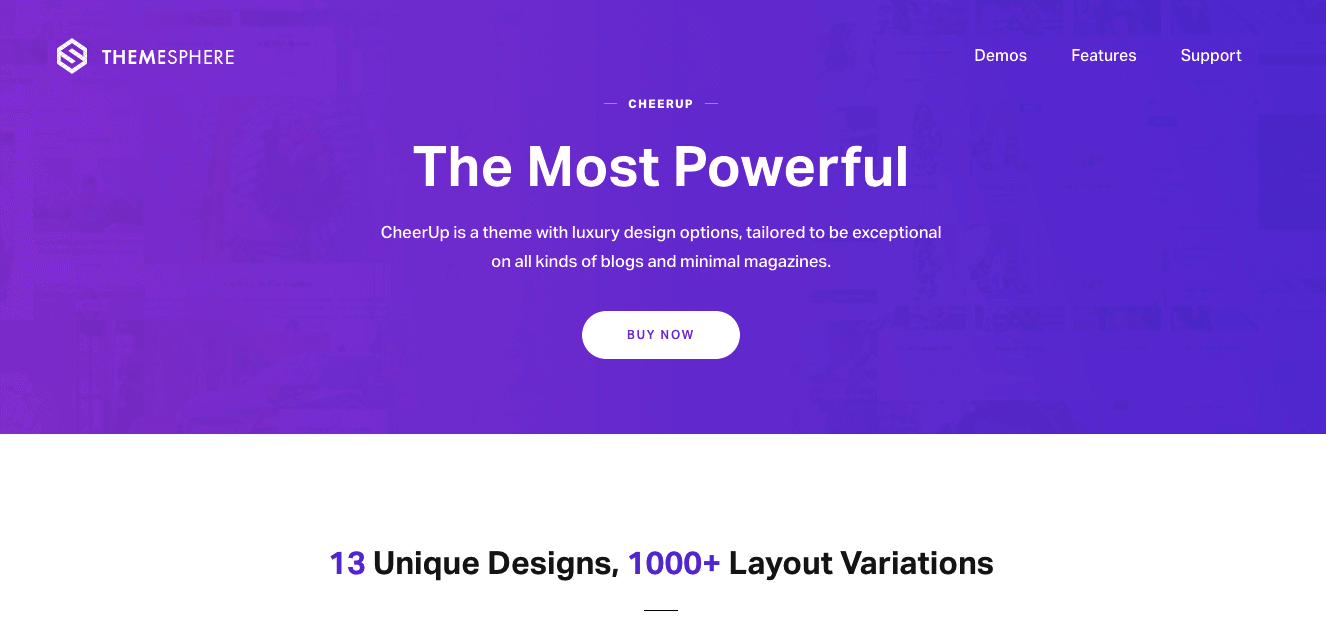 This premium theme is very simple to set up and is used in a lot of sites. The thing is that on every site, CheerUp looks different, which means that every site or blog will look special and custom. As they have stated, you're capable of having more than 500 variants that you can mish and mash the way you please.
If you're a seasoned WordPress developer or just a newbie, you will be able to make stunning and clean looking sites with this theme in no time at all.
Now, seeing all of these features might make you think that they will make the site slow, but there's no need to worry because that is where you're wrong kiddo! The loading speed with these themes is extremely fast, and the site will feel very responsive all things considered. So, feel free to go and check it out if you haven't already!
2. TheGem
Now, this is a real gem! It's simple to use and very responsive theme for WordPress that will allow you to create stunning sites and blogs. TheGem is mobile-friendly, and your users will not have the site freeze up on occasions because it's perfectly programmed and designed.
You can go wild with all the possibilities that this theme offers to its users ranging from online markets and all the way to blogs. It's a real gem if you are just starting out or if you already have an established company or blog.
3. Book Your Travel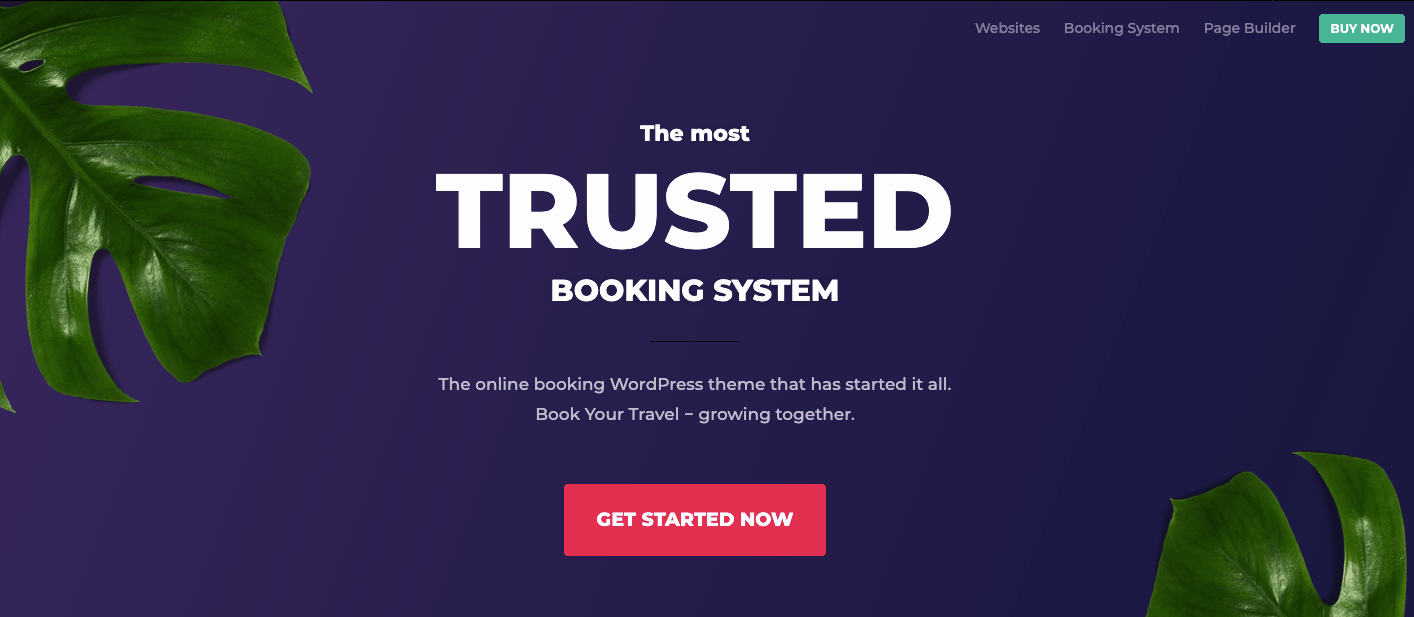 Now, Book Your Travel is a very slick WordPress theme that will allow you to make simple, yet astonishing sites. There are already a couple of professional sites using this theme, and they have proven to be successful.
The theme is SEO friendly, meaning it will help you out in your article and/or blog writing, and it comes with a review system that will help you make the site more engaging (of course, if you need such a feature). It's fast and responsive, so you don't need to worry about it lagging or something of the sorts.
4. Love Travel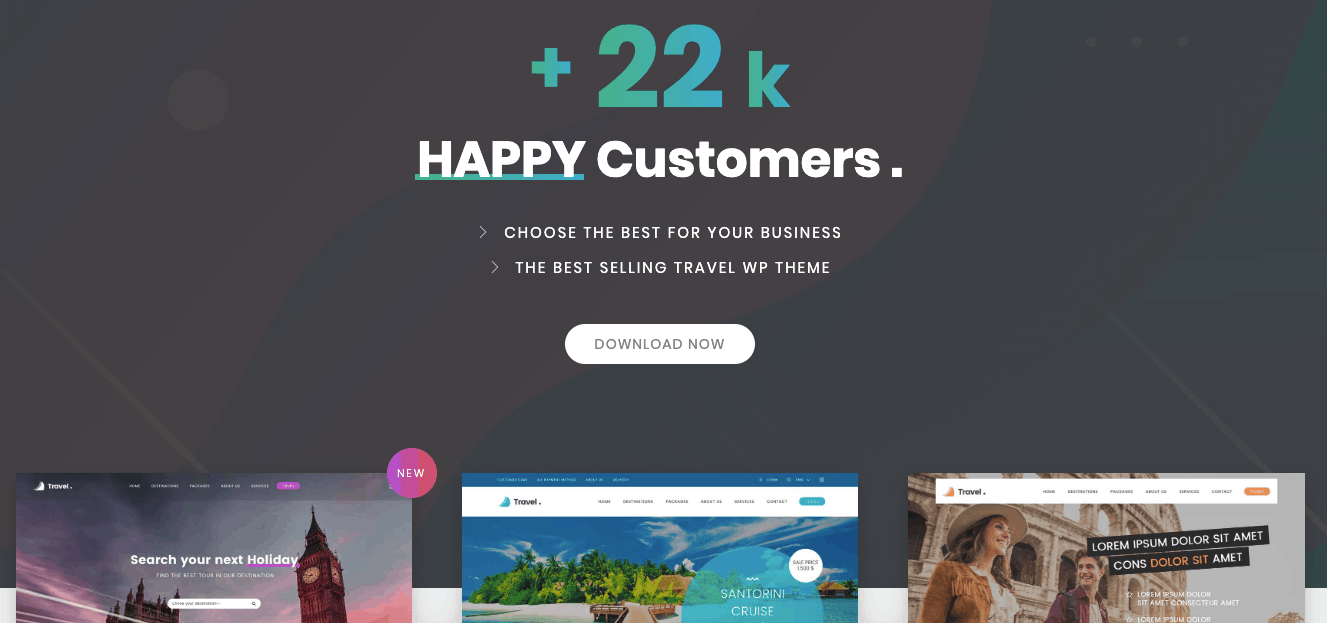 Love Travel by nicdark is a theme that immediately stands out in how it implements and uses colors. It just simply keeps your attention all the while you're on the site. Don't believe me? Go and look for yourselves; it really makes the site pop!
It's fast, you can book whatever you please on it, and it's responsive, but those colors are what really make it a brilliant theme to use, and I would really recommend it to anyone!
5. Magellan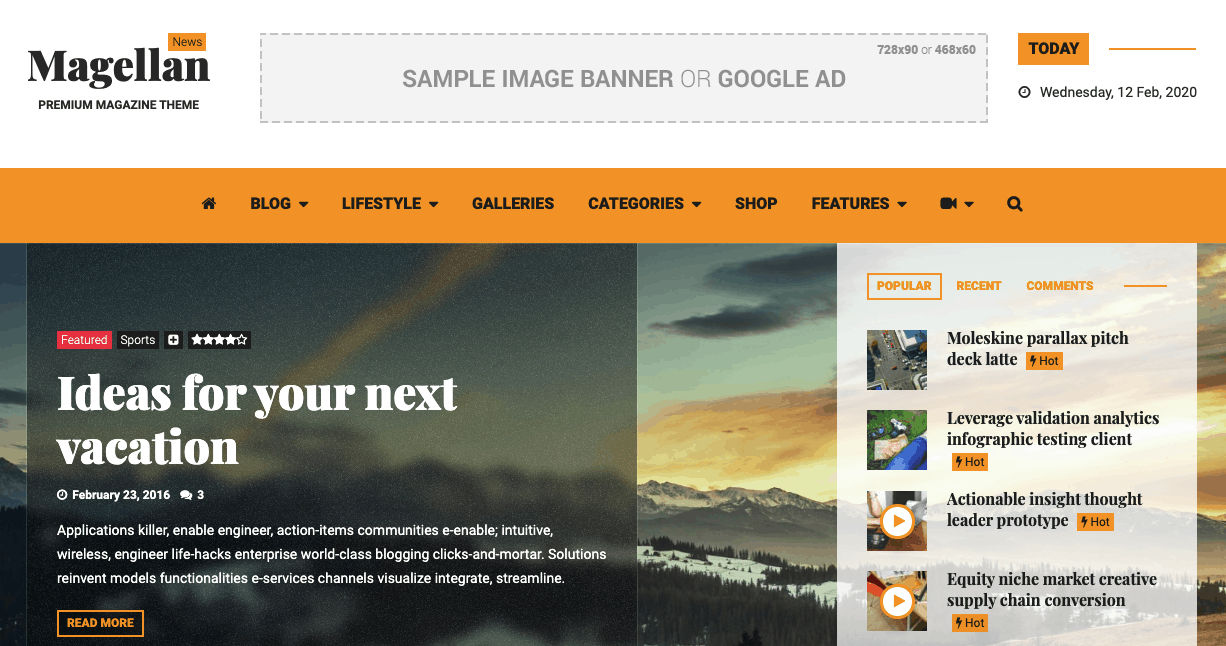 Now, the Magellan theme could be used for a multitude of sites and blogs. The possibilities are endless, but for our purposes, we will be looking at traveling. It's filled with this; let's call it a childish and free feeling vibe that simply makes you want to look around it even more.
It's not cheap, but with price comes quality, and you wouldn't want to go cheap when looking for a WordPress theme. This theme can also look very professional and clean, and to top it all off, it's extremely fast and responsive!
6. Travelo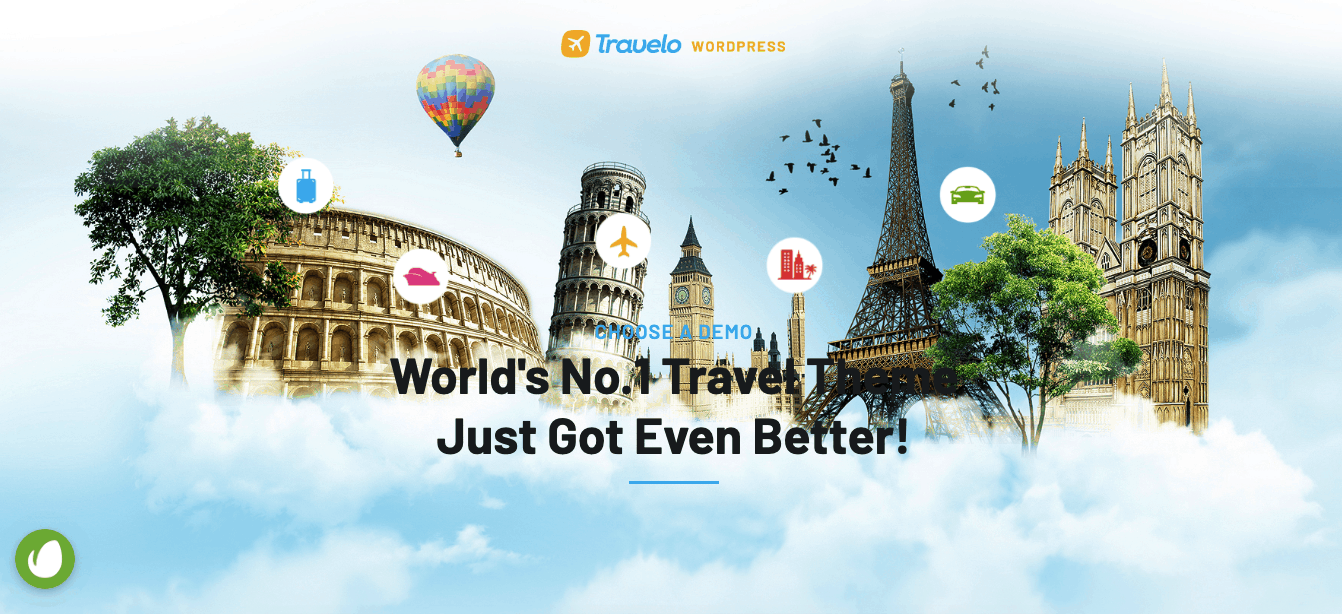 Travelo is a modern-looking theme that is sure to fill your site or blog with the feeling of professionalism. With its slick and easy to use tools, it's sure to make you want to create and add more and more features to the site.
It's not only good looking for your eyes but also to your visitors as well. It consists of a couple of skins for you to choose from, and each site will have that special something to it!
7. Cousteau Pro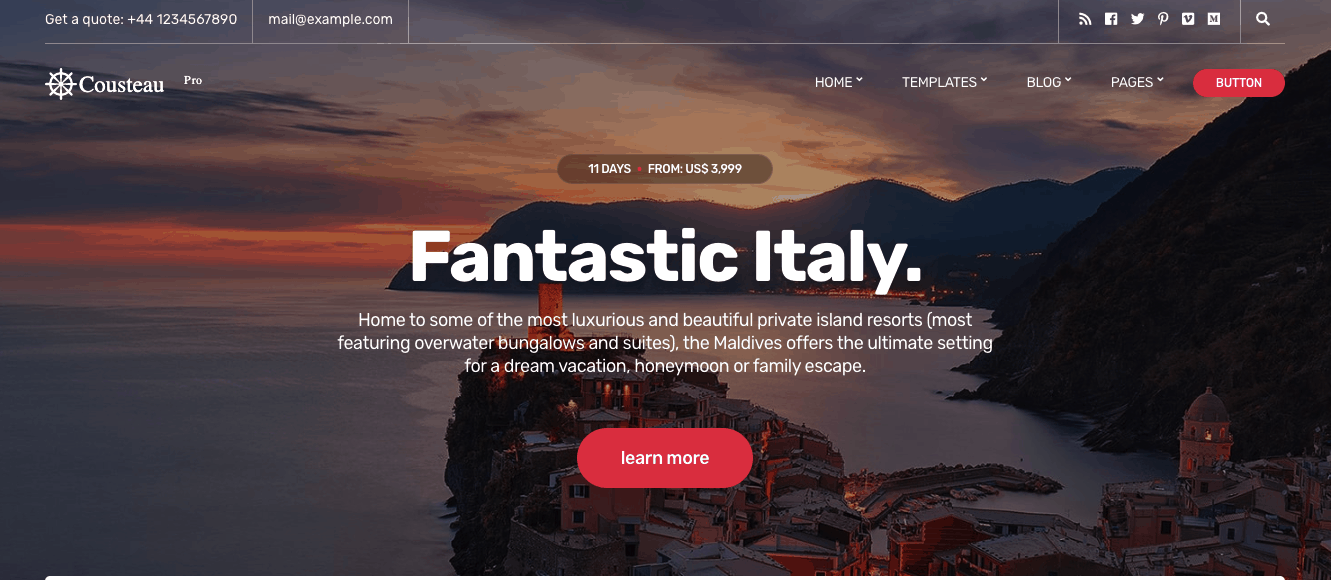 Cousteau Pro is yet another modern looking theme that is sure to make your site pop! With its simple and, as already stated, modern-looking vibe, it's perfect if you're looking for a theme that will make your blog or site ooze with that special something.
The layouts are very flexible and will allow you to create a custom feel that suits your needs. You can add videos and the search and filter system is really powerful and simple to set up.  Additionally, Cousteau Pro is super-fast and responsive to your visitors!
8. Astra
Looking for a modern and simplistic theme for your traveling blog? Well, look no further for you have found it!
Astra is used by so many people around the world. It's popular so much that you must have come by it eventually through your Internet surfing and searching. It possesses a couple of pre-built web site designs, and they are sure to save you up a lot of your valuable time if you want to get the site set up ASAP. The performance of the site is very pleasing, and I assure you that you will not regret using it!
In Conclusion
Before you decide on which theme you want to use, make sure that you know what you want out of it. That is, you must know what your site is going to be about and what it will be revolving around.
All in all, whichever theme you choose, I'm sure you will be satisfied with it. I guess we've reached our destination, so I wish you all happy blogging and till the next journey!