Salesforce solutions are hard to beat when it comes to CRM software. But if you believe Salesforce for small businesses isn't entirely up to par, or you want to know what Salesforce software alternatives are there.
We've compiled a list of six Salesforce alternatives and highlighted the qualities that set them apart. While some may be equivalent to Salesforce, their methods to lead management and sales analytics, for example, may be radically different.
With our collection of CRM examples below, you should be able to discover what you're searching for to give your sales process a boost. However, no matter your company's demands, we will first shortly explain what Salesforce is.
What is Salesforce?
Salesforce is a cloud-based enterprise platform developed by Salesforce.com, Inc., a worldwide cloud computing corporation. You can remain connected with customers, prospects, partners, sales, and market services worldwide. Also, Salesforce business apps let you build meaningful customer experiences.
What exactly does Salesforce do?
SaaS – means that there are no installs or downloads required. All you have to do is log in and utilize the program from anywhere in the world.
PaaS – enables customers to create and operate apps on a single ready-to-use platform.
IaaS – no need for hardware, server installations, or storage. All data is securely saved, backed up, and maintained on the Salesforce cloud.
1. Pipedrive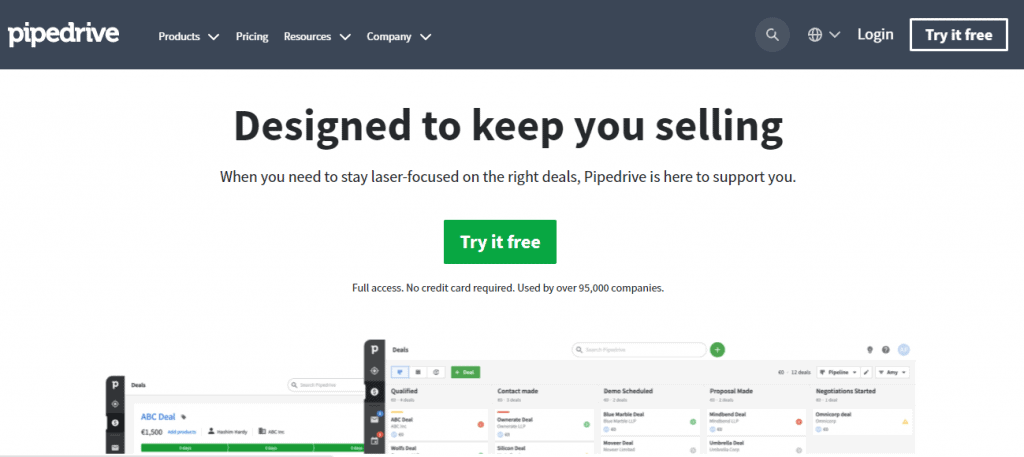 Pipedrive is an excellent sales CRM software for companies who want to create and manage sales funnels. They are a cost-effective option with three distinct price levels that all include features tailored to small enterprises. Email connectivity, sales forecasting, and a sophisticated scheduling tool that allows businesses to get reminders on their phone and categorize tasks depending on type are just a few of the features.
2. Base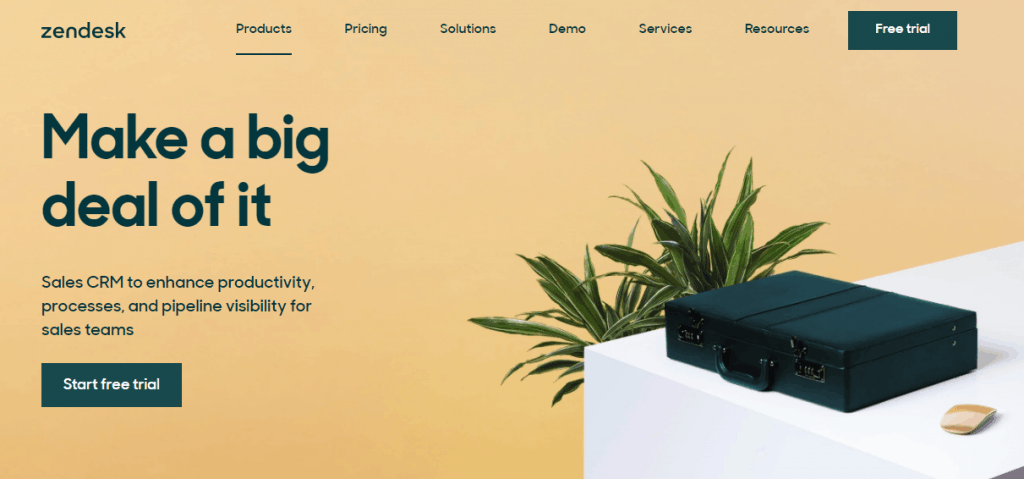 Base is another sales CRM software supplier that wants to simplify it for organizations that have never used CRM software before to use their product. This software is widely regarded as the first CRM supplier to provide an Android app. Further, it makes it an excellent choice for organizations who want access to their data outside of the office.
Base's capabilities mainly focus on integration, mobility, and pipeline management. Also, all of which you can find on a highly user-friendly interface. For several reasons, this software is a better Salesforce alternative for organizations looking for sales CRM software.
The capabilities of Base are all shown on a visually pleasing interface, making it simple for businesses to grasp the data generated by the program. Also, Base allows enterprises to mix and match additional products with their CRM software to provide each firm with a unique experience.
Also, crucial information is that today, this software was in 2018 acquired by Zendesk, and later on, it rebranded as Zendesk Sell.
3. FreshSales
FreshSales offers several beautifully developed features that are tailored to the success of any business.
The Event Tracking system tracks your customer's complete trip onto the system in chronological order. This methodical technique provides a storyline that you don't have to repeat if the customer is passed to a different sales expert. Also, this way making the entire customer support service run smoothly.
It also monitors emails and answers to them to determine how interested the user is. However, sales teams can make additional segmentation and rapid actions.
FreshSales offers some fantastic third-party connectors that will meet all of your company's needs. The FreshSales connection covers the complete ticketing system, allowing you to organize your sales discussions better. It is an excellent tool for customer service teams. There is also a connection with FreshChat, which automatically pulls up arguments from the website chat and adds them to your CRM as Leads.
4. HubSpot CRM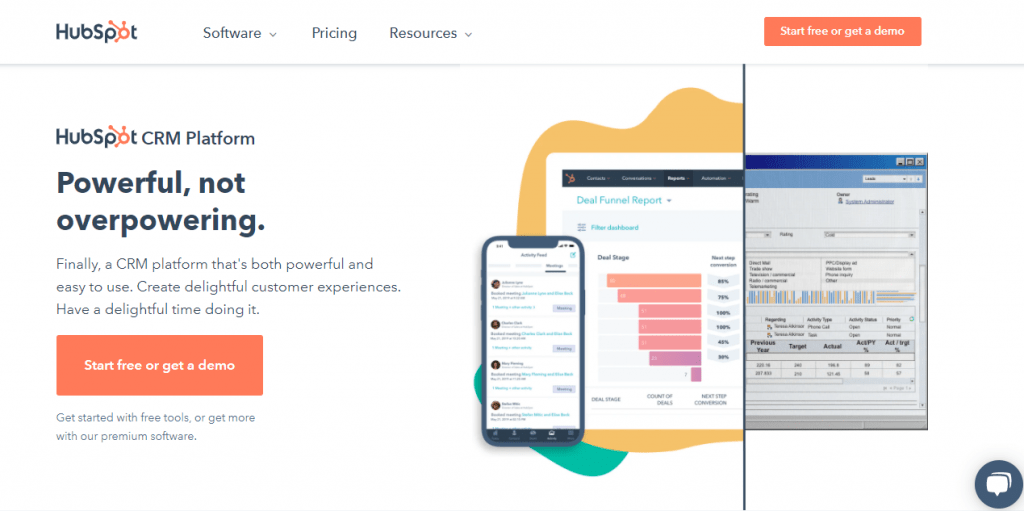 HubSpot offers a robust feature set and is very simple to use, making it an excellent platform for companies with huge teams. The ease of use of this program simplifies onboarding for your team and, as a result, lowers the amount of downtime associated with switching software. And its strong reporting capabilities may help you enhance your team's productivity by identifying areas for improvement, such as spending more time prospecting or changing closing tactics.
5. Close
Close is the top open-source Salesforce alternative due to its robust automation capabilities such as sales process automation, automatic calling, and logging. But also a built-in email marketing tool that can send follow-up emails without your involvement, saving your team time. Close's new Pipeline view gives your team a drag-and-drop process that you can modify, as well as revenue analytics. It also forecasts sales so you can view the current and projected value at each stage.
6. vTiger
For a small business CRM application, vTiger provides email marketing automation, internal communication capabilities, forecasting, etc. However, one red signal is that its user interface isn't as simple as others on our list. Also, users frequently need to open numerous windows to accomplish various activities. Nonetheless, it has the best price-to-performance ratio in the small company CRM industry.
Conclusion
And there you have it: our list of the top Salesforce alternatives available now on the market. Most CRM solutions on our list have a mobile app. The majority have hundreds of favorable user ratings on major review sites if you want to examine first-hand user experiences before giving them a try.