If not face to face, the first interaction someone will have with you/your business will most likely be through your site or maybe through your gbwhatsapp account. In today's digital age, your online presence is a determining factor in your success. Think of your site as a business pitch that will guide your customers in making the decision whether to do business with you or not. To do so, you only have a couple of seconds to make the right impression.
In making the first impression, your site's appearance plays a big role. And what plays a big role in your site's appearance? Its theme. Creating a custom theme for your site is a possibility, of course, but a pre-designed theme that was created by someone experienced in design and UX and will for sure be efficient in serving its purpose. Isha is a WordPress theme made by Postmagthemes, perfect for magazine, newspaper, and blog sites. If you are in the market of creating a portfolio for your company or business, this will be the perfect theme for you.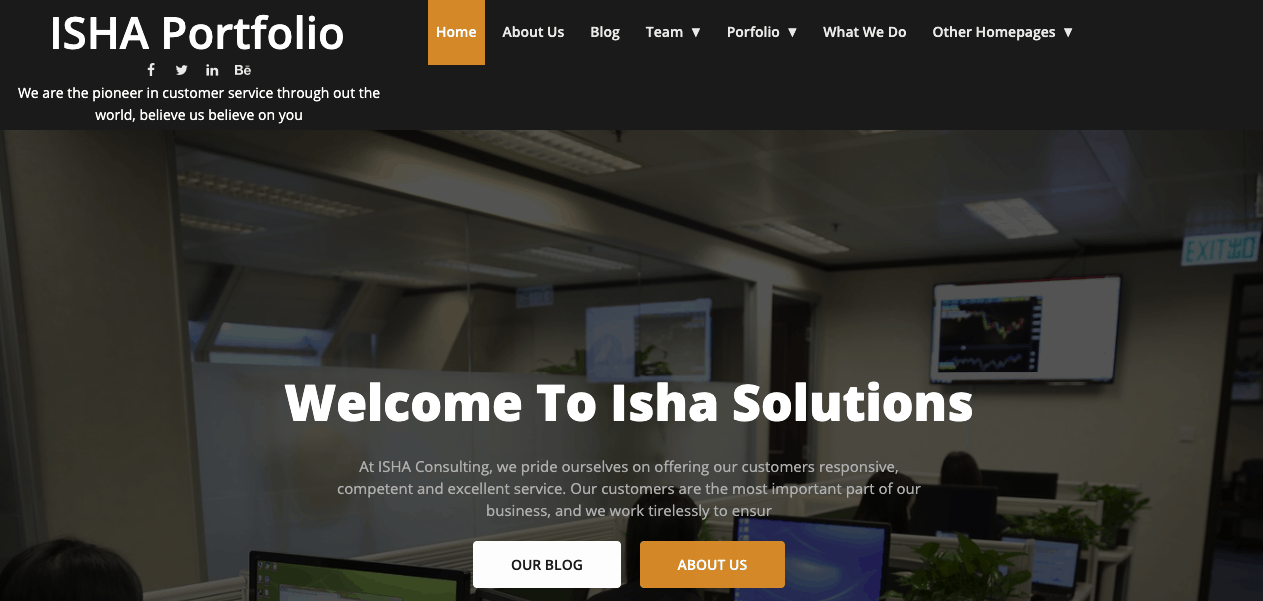 Isha is great if you are a business of a large or medium scale, even a small or medium enterprise. The main goal of every business is to highlight the most significant information about them like what they do, for how much money, who is doing the work, and how satisfied their customers are with the final product. Isha enables you to do just that by putting the objective of your business, your team info, price plans, testimonials, and more, beautifully on display.
Taking into consideration that having an active blog is a major part of the site of any business, Isha has a dedicated blog section where you can provide your site's visitors with all the latest company and industry-related information.
In this theme, the layout is built using widgets as design elements which allows you to repeat a certain section as many times as you want without having to worry about fitting your content in a limited amount of space.
Section widgets
There is a number of section types at your disposal all made for a specific purpose, such as:
What we do section
In this section you can give a short introduction to your business, allowing the visitors to get to know your company a bit better.
Our creative services section
The customer will want to know if they ended up in the right place when entering your company's site and if you can provide them with the services they need. The "our creative services" section is just for that, listing your most relevant services for your customers to see.
Our portfolio section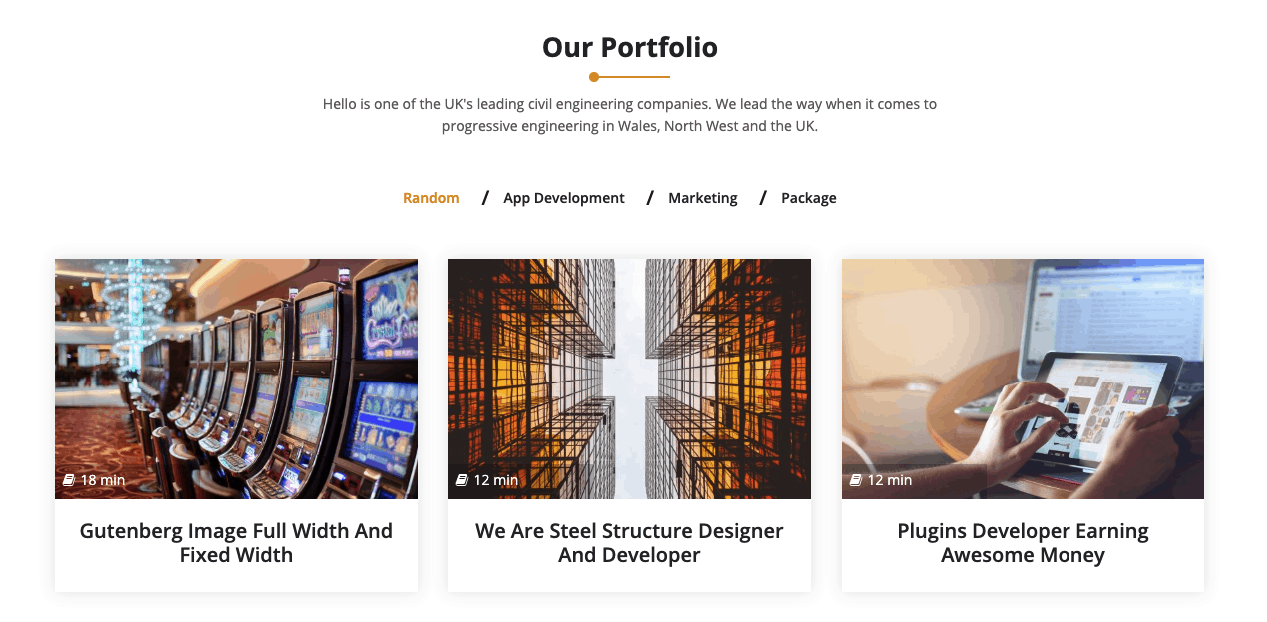 Showcasing your previous projects and accomplishments is the most efficient way of proving what you are capable of, serving as factual evidence that you can actually do what you claimed in the "our creative services section". The "our portfolio" section is where you will be putting those projects and accomplishments on display.
Testimonials section
Another thing to back up your claims is testimonials. They are an easy way for future customers to see what kind of experience previous customers had while working with you. Don't hesitate to ask the satisfied customers for their testimonials so you can put them in this section.
Our pricing section
The pricing section is where you will be informing your customers of how much you charge for specific services and letting them choose the one most suitable price package for their needs and budget.
Our team section
Here you will put on display all your hardworking team members who are the ones getting the job done and keeping your business running.
Latest blog section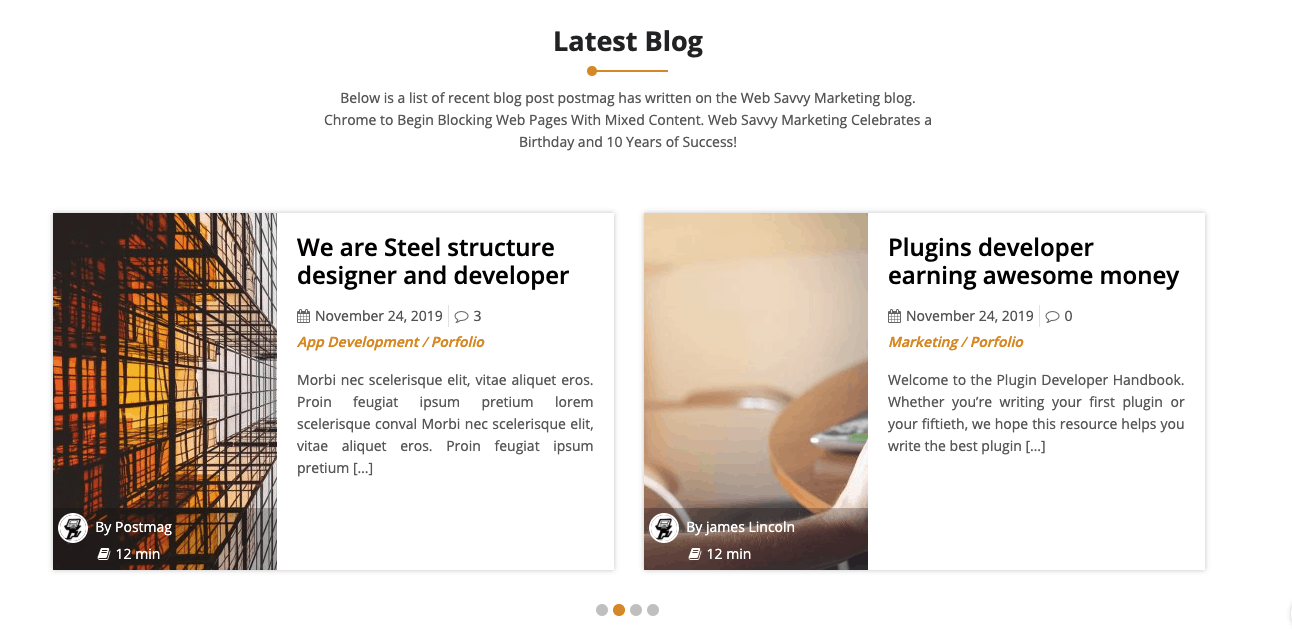 This is the place where the blog posts we mentioned earlier will go. This section will showcase the latest ones, providing your site visitors with the "freshest" information possible.
Main features
Colors – The colors feature lets you customize the color of your text, background, and theme, giving your site a unique look.
Vivid widgets – The vivid widgets feature provides you with 7 different portfolio widgets, 2 footer widgets and an "about" template.
Post selection – Using this feature you can filter your posts by category or date.
Gutenberg support – This feature will allow you to do full and wide width image alignment among other Gutenberg related things.
Video section – Through this feature, you can incorporate video content into your site using YouTube links.


Pricing
Isha is a free theme and comes with all features we mentioned thus far, but if they aren't enough for you, a premium version with extra features is available for 45$.
Conclusion
With Isha, your business/company will get a beautiful and modern site, and it won't require the services of a professional designer to do so. While creating this theme Postmagthemes were obviously keeping up with the latest design trends which will ensure that any site using it will have state-of-the-art design and feel with the necessary features to give your visitors the best possible user experience. All this, for free? I can't see why anyone would opt out of making Isha their site's theme.