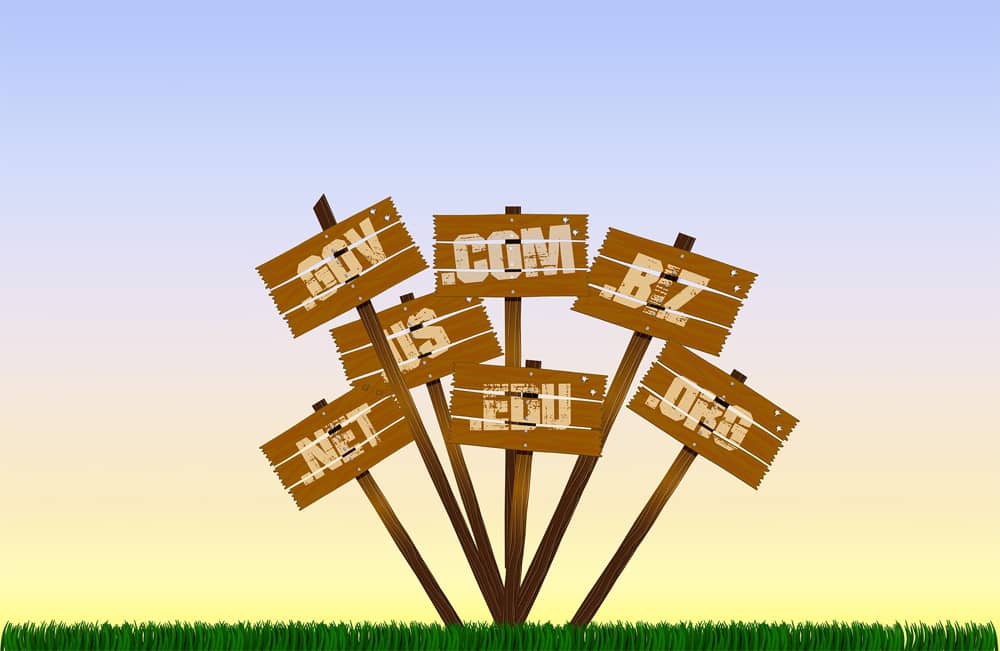 Your domain name is one of the most important aspects of your business' site. It's the first impression your web page makes on the visitor, and it can make or break the traffic on your site. It affects SEO, so it can be extremely beneficial. If done right, it can increase the number of people who recognize your brand. So, if you thought that picking out a domain name is just fun and games, you have another thing coming. In order to choose a good name that will benefit your business, you need to go through several steps. Here are some tips to help you out.
Utilizing a business name generator is one of the best things new entrepreneurs can do when establishing their business. Business name generators such as TRUiC's can create a name that perfectly describes what a business is about whilst still being creative. Visit this resource to learn more about TRUiC's business name generator.
1. It should be brandable
The name you choose for your domain needs to be brandable. What does it mean? Well, for starters, avoid numbers and hyphens, because they make your domain name seem generic. A brandable name is a name that sounds like a brand, so it's much easier to remember than a generic one. Look at it this way – when the visitors see your domain, they need to have at least a vague idea of what your business is about. That means that you shouldn't get too poetic about it. For example, a name like www.secondhandbooks.com is much clearer than, say www.worldsofimagination.com, which means that your visitors will have clear expectations in the first case, but they're likely to be confused in the second.
2. It should be easy to pronounce and type
Make sure your domain name is easy to spell. If people have to think about spelling for too long, r they have to try several times in order to get it right, chances are that some of them will give up. To avoid that, make sure your domain name is easy to type. Similarly, people who want to recommend your website to someone are likely to do it via speaking. That means that you should make sure that they have no problems with pronouncing the words.
3. Make it short and easy to remember
Think about the most popular websites currently. Google, twitter, facebook – all of them are really short and easy to remember, and yours should be too. Think about the ways the visitors will come across your address – TV commercials, flyers, billboards are some of the most common ways to advertise. If a person sees your address in a TV commercial, will they be able to remember it easily? If the answer is no, you might want to adjust it a bit.
4. Use .com
It's the most popular TLD, and there is no denying it. Because it's so common, people have started regarding it as the primary TLD, which means that it is the first thing they'll type. Often people don't even take a good look when they first see a web address – they simply assume that it ends in .com and make an effort to memorize only the first part of it. So, take advantage of it. If it's possible, always go with .com.
5. Take up other domain extensions
Even though the .com is the safest choice when it comes to TLD, you may want to grab an additional .biz or .net and redirect them to your .com site. Why you may ask? Well, if you don't, there's a possibility that someone else will register a similar domain. In that case, the people who are trying to reach your site may accidentally go find your competitor's site. It's not a good scenario for your business, but it can be prevented fairly easily.
6. Steer clear of copyright infringement
Now, this is a big one. Once you've decided on the domain name, you need to do a thorough research into whether or not there are any registered domain names that are similar to yours. Furthermore, you need to check if there are any similar trademarks that could be confused with your domain. That could save you some effort you would otherwise need to invest in order to win a domain name dispute. The even more important fact is that it will also avoid brand confusion, which is always bad for business. Therefore, make sure to do your homework before you actually register a domain name.
7. Think about privacy
Finally, make sure you've carefully considered all matters regarding privacy. When registering a domain, you'll need to leave personal data on the web. This includes your name, phone number, and address. As this is obviously a security risk, you may want to consider some sort of Whois privacy service as you register. There are many providers of this service on the web, so take your pick and stay safe.
Finding your perfect domain name is not only fun but extremely useful for your business. Follow these simple tips, and you'll end up with a domain name that'll help improve your company and services.