A Gmail extension is a Google Chrome extension that changes the look and feel of your Gmail dashboard. It impacts the functioning and layout of Gmail. Many of the available extensions can be found on the Chrome Web Store. You can add them very easily by finding the extension you want and just installing it. On the other hand, if you want to remove an extension, you do that by going to the extensions dashboard and clicking Remove.
Gmail add-ons are similar to extensions; the main difference is that add-ons are installed in your Google Workspace, while extensions are installed in your browser. If you want to install a Gmail add-on, you will go to Google Workspace Marketplace. There you can find many add-ons. The installing process takes little time. You click the Install button, and after verifying your Google account, you click the Allow button. You can remove the add-on using the Manage Apps section of Google Workspace Marketplace.
With that said, here are our picks for the best add-ons and extensions to enhance your email productivity!
RightInbox is an excellent tool for Gmail that allows you to schedule emails, set up email reminders, create recurring emails and add private notes to emails. RightInbox integrates with Gmail, so you don't have to go through the learning process. It is great if you have a lot of tasks to do during the day.
With this extension, you can plan out all your emails and customize them to your liking. It is a valuable tool if you work as a salesperson or do a lot of work via emails.
Zoom is an often-used app, especially when most of the work is done from home. That's why having the Zoom app connected to your Gmail can increase your productivity and the amount of work that you do. It helps to stay connected to your colleagues from work and makes communication with staff easier.
Zoom meetings can be started directly from the Gmail interface. You can also use your inbox to review the schedule for upcoming calls, meetings, webinars, and conferences.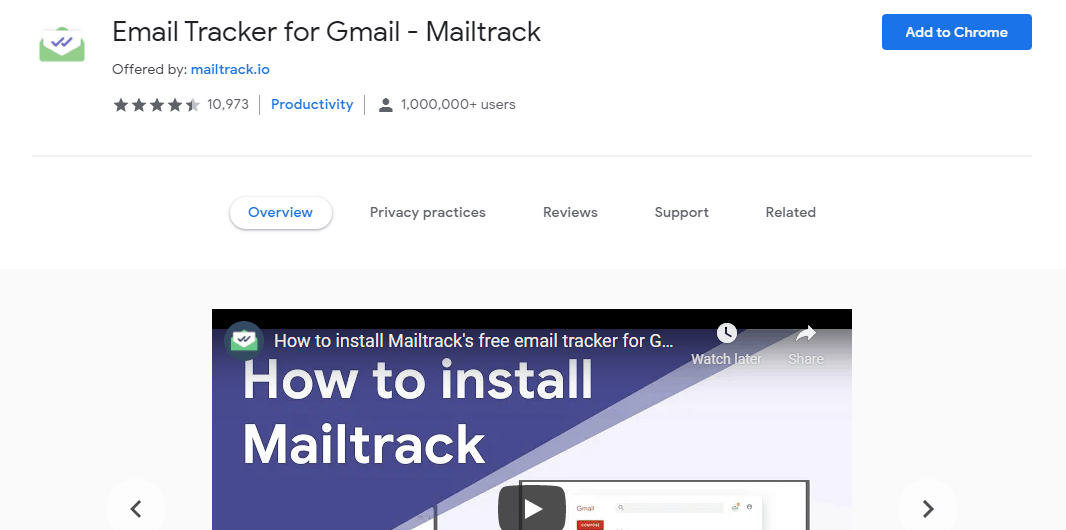 Mailtrack notifies you when your email has been opened and read. It also shows the time at which that was done. This way, you can be sure that the email has reached the person for whom you intended it and that its content has been read.
It is a great tracking tool; it integrates with Gmail and can be installed on your laptop or smartphone.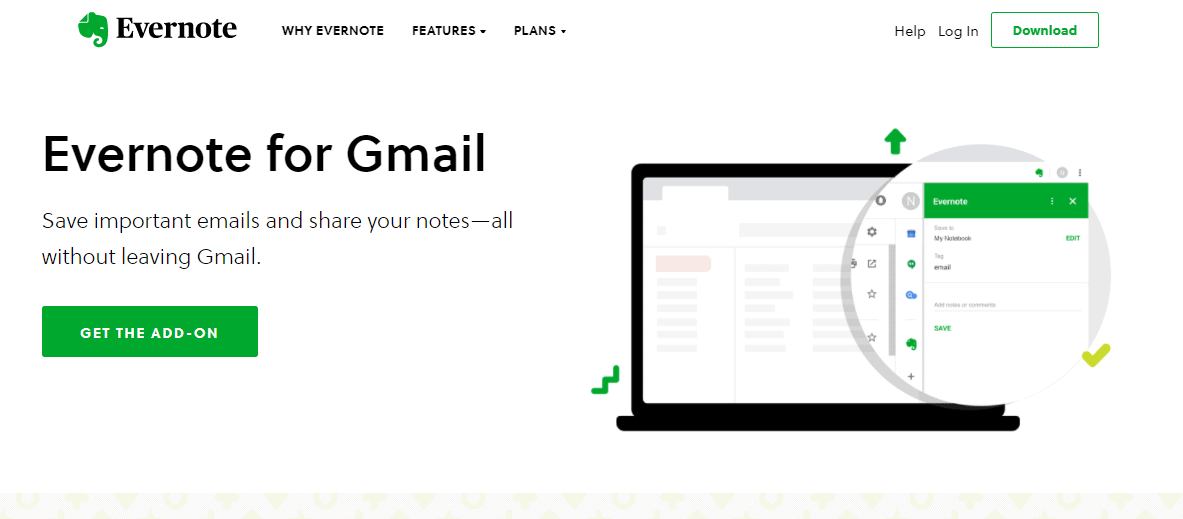 This app allows you to save entire email threads or individual emails. Your emails can be saved in their entirety or in parts to your Evernote account.
With this app, you can keep your inbox from overfilling and can easily access important information.
To-do lists can also be modified directly from your dashboard. That way, the app helps you with planning out your day and scheduling all your activities.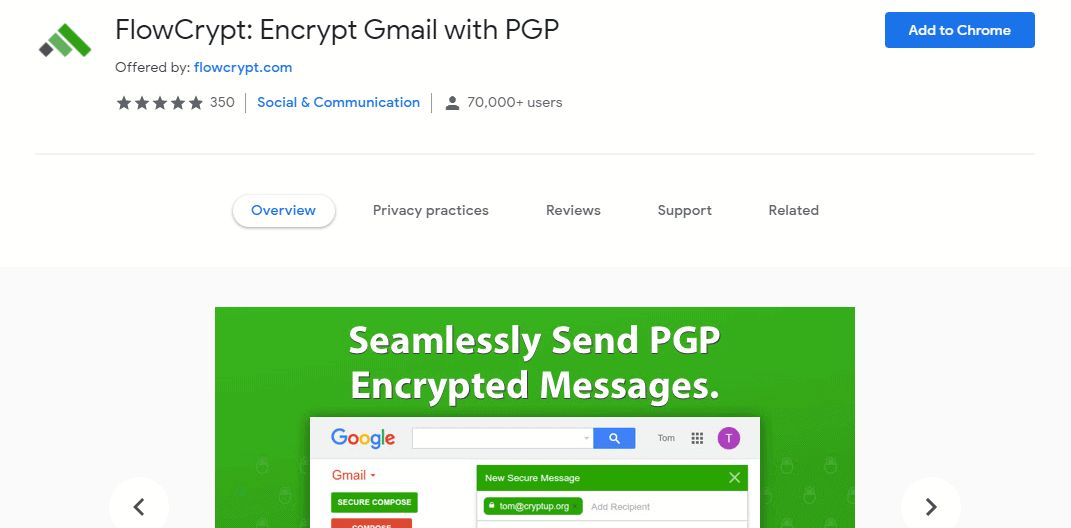 If you would like to keep your emails private, this extension is for you. It uses end-to-end encryption to secure emails and attachments in Gmail. It is best for people who send confidential information via email and cybersecurity buffs.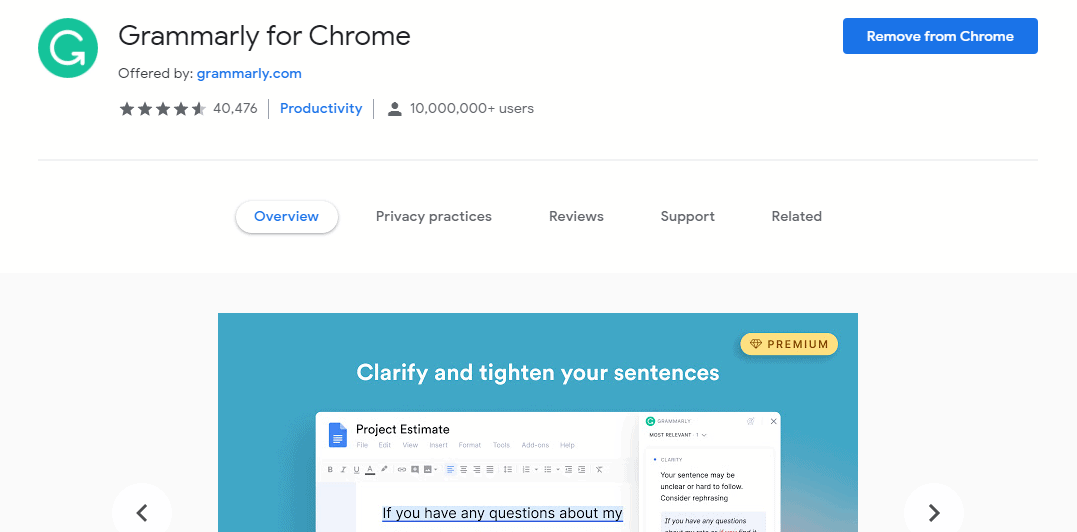 This app corrects your spelling mistakes and suggests how to improve your sentences. It can be of great help to those who often use email for their work and those who want to express themselves properly.
Grammarly checks your grammar and spelling and notifies you if there are any mistakes to correct. There is a free version that you can use, which does the job well. But if you want more options, you can pay for upgrades to the app.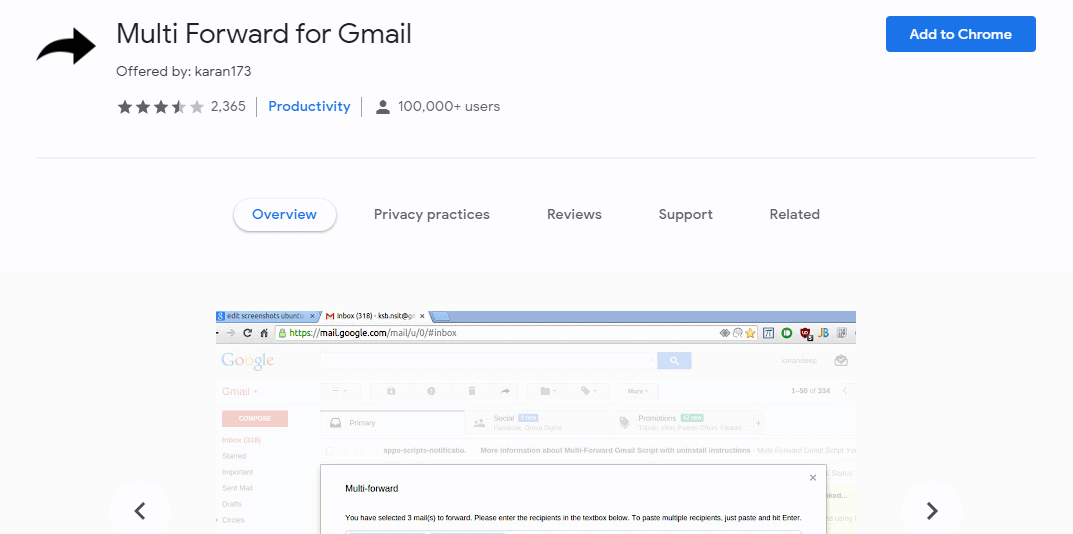 If your main way of communicating with your business is via email, this application is for you. It makes it easy for you to send emails to multiple people at once. It is completely free and easy to use. With it, you don't have to send your emails one by one to multiple people; you can do that all in one step.
Gmelius is a new way to collaborate inside Google's workplace and beyond by connecting the tools that are already being used in your company. If you and your colleagues use different apps for work, Gmelius helps to keep them all in sync. With it, you don't have to change the tools you use or learn how to use new ones.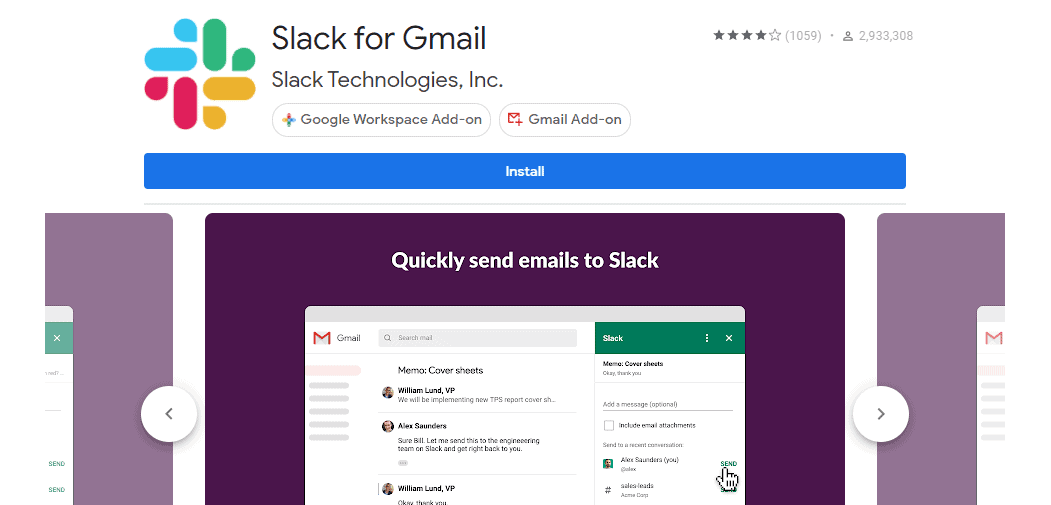 Slack is a platform that acts as a replacement for email inside your company. It turns emails into messages and inboxes into channels. Those channels can work for anything; projects, teams, business units, etc.
With Slack, anytime anyone has a question to ask, an update to share, or a document to upload, they can do so with ease. And because of all these features that make working in groups easy, Slack has become very popular over the last few years.
In order to suit everyone, a version for Gmail has been developed, which connects these two platforms.
Often, when we send an email, we want to know if the recipient has read it. For this, we can use Boomerang. With it, we can choose if we want the recipient to give us feedback on whether he/she received the message. Also, another great feature is that we can schedule emails. That's why this extension is great for Gmail; it makes working via email much easier.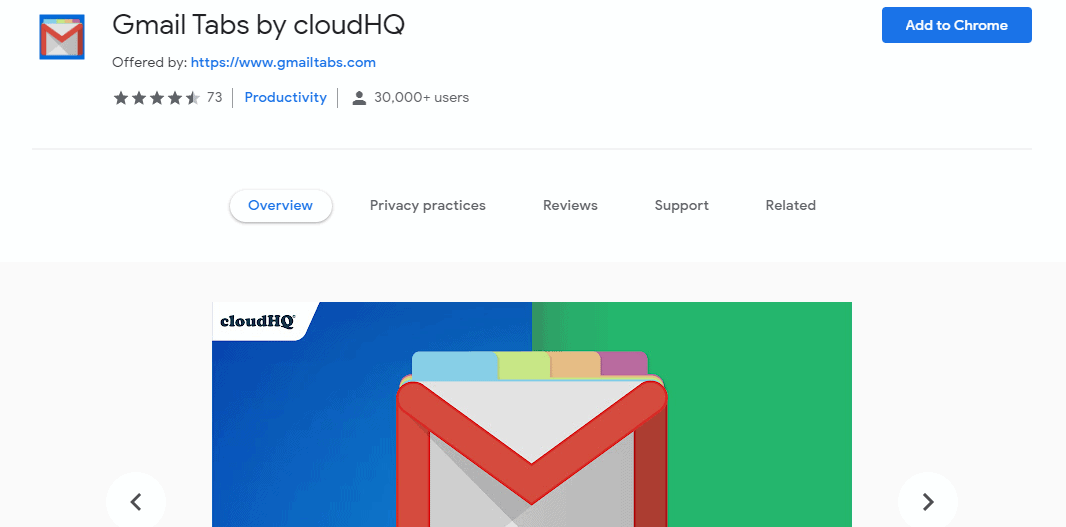 When you install this app, you can add tabs to your Gmail at the top of your inbox. It helps if you have four, five, or more labels for your emails. With this extension, you can turn those labels into tabs and see them on top of your inbox. That way, everything is more transparent and organized.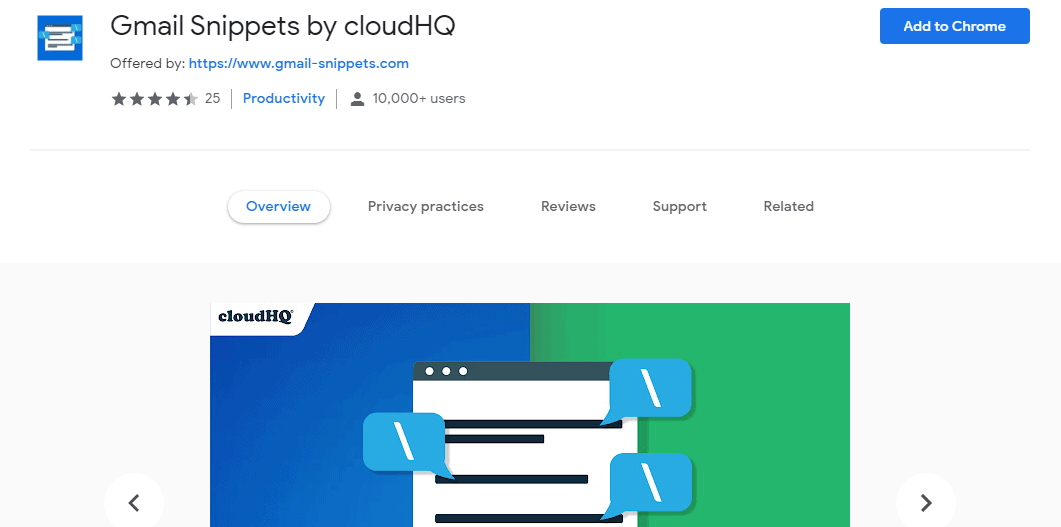 Gmail Snippets is a great time-saving app for when you are crafting an email inside Gmail. One of the most common reasons for using this app is to quickly reply to questions you get asked very often via email. You can answer with snippets every time. You can even save an entire email as a snippet and then retrieve it with a few clicks.
Conclusion
Gmail add-ons and extensions are very useful for those who work with email every day; for those for whom all or most of their work takes place via email, and it is the main source of communication with colleagues.
A large number of add-ons and extensions have been developed to help you be more productive and get the job done in as little time as possible. Even a few simple add-ons and extensions can make working with email easier.