Today's most billion-dollar worth companies are generating massive revenue just by owning the popular Mobile Applications we are addicted to today.
The boom of mobile app development, social media, and digital marketing is certainly not the outcome of wrong chemicals mixed the right way. It is the decades of effort which people gave to the IT industry.
Innovations like Face ID, Augmented Reality apps, Virtual Reality that we struggled to even imagine way back in 2000, are now at our disposal, one-touch away. Each emerging aspect of technology today has leveraged the mobile industry. It has become an efficient way to reach out to the audience conveniently.
Regardless of how incredible your business is serving the customers at physical offices or stores, you should be there for your customer online, too. If not, then the chances are that the favor of your target audience will shift. Unfortunately for you, it will go away from you to your competitors that are taking the advantages of today's IT solutions.
To estimate the potential of this market, the number of Android apps only has reached 2.1 million, with 1.8 million alone in the App Store. Such a drastic shift within a decade has inspired investors and businesses community to invest and generate revenue competently.
But the questions that have frequently been popping up regarding app development are the same. Is code-based development the best path to create a mobile app, or is the use of app makers like AppMySite a better path towards development?
The Important Questions
How do I get started?
What technology should I know of?
How to come up with a mobile application idea?
How much budget will I need?
Prior to continuing answering all the questions, let me introduce myself. I'm Aqsa Akhter, and besides being techy, I'm mostly busy studying, researching, and writing about the wonders of technology. With the passion and skills combined, I'm proving my services as a Digital Marketing Executive at KoderLabs, which is leading tech companies in Dallas and in Karachi, Pakistan.
Technically, for the past five years, I've been an avid contributor to blogs, and brands while also practicing arising marketing tactic – consistently; yet never left my pen capped. Later, I extended my interest goal in consultancy for IT services to support people in coming up with their own brands in the market.
With the soul of an Entrepreneur and dedication to serving humanity, I along with my team developed a robust mobile application system for fake medicines at KoderLabs which paved the way to ensure my passion to serve more.
Since I have been through the rise and fall of this emerging industry that serves the innovation – I'm here to pass it all to you. Hope this article will give you a sight of the tireless efforts, knowledge, and experience to launch one app – one idea.
Origins of Great Mobile App Ideas:
We all know how great ideas are born and how rapidly they get nicked away. This is usually because of the absence of quality ideas that serves end-consumers and also remain competitive in the business industry. There are plenty of ideas that are ready to change the world. However, they are yet to happen.
The power of 'good idea,' that serves the particular audience accurately is that it has risen the bar. Many mobile apps gained fame within the short interval of time and received millions of downloads in a few months. To name a few, Sarahah, Dubsmash, Tiktok are some of the apps that made their way to bar of Featured Apps in a month and received a rapid 100,000,000+ installs.
With mobile apps stats mentioned above, many of the startups that started with the app-based idea are still existing just because the ideas and resources were available. It is evident, though, that the team did not have the execution plan for it. Besides, many factors can lead to the failure of mobile applications, so it is crucial yet highly challenging to come up with incredibly genius ideas.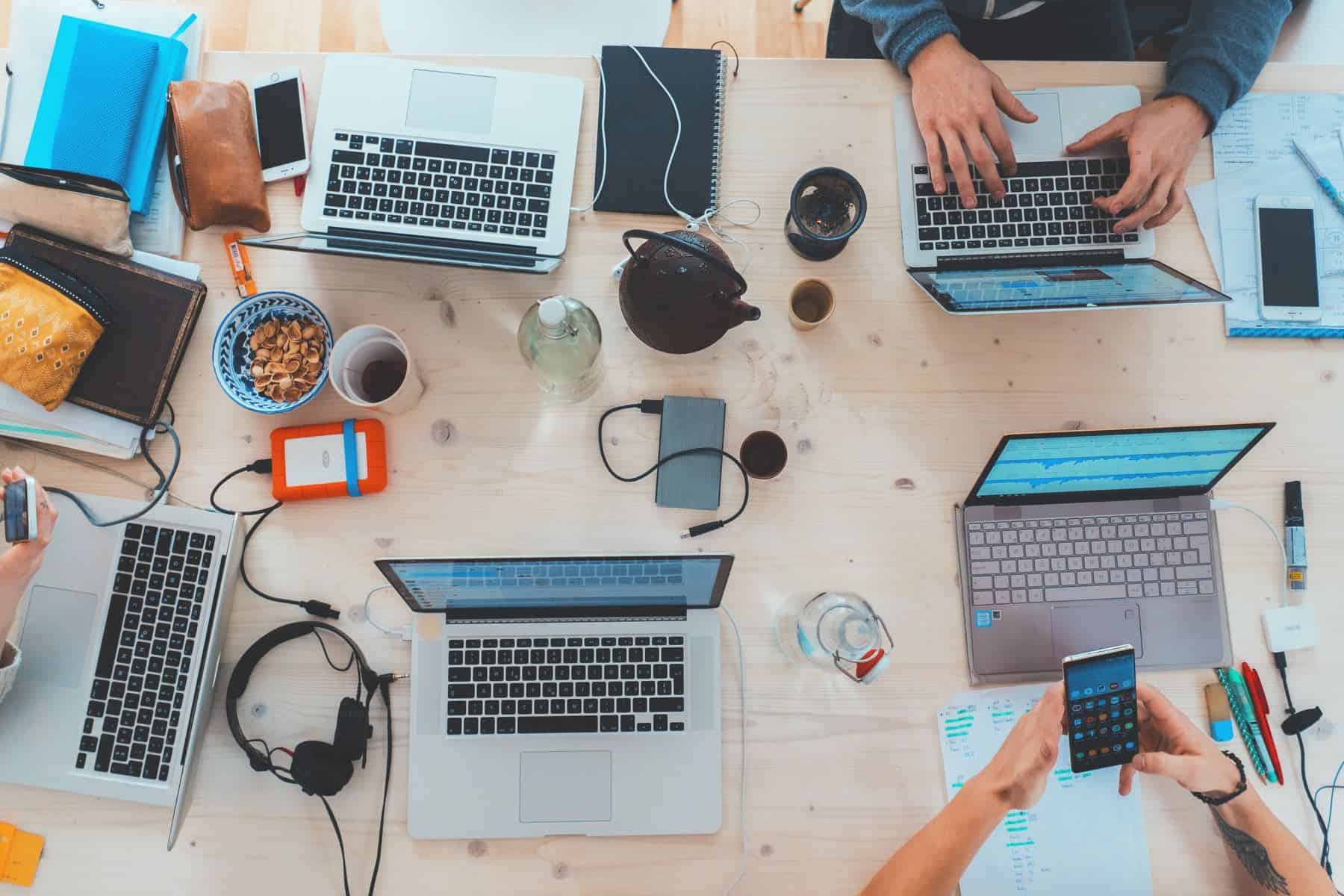 So here I have categories the nature of ideas in which you can ponder and come up with something that would help you take a good start with proper knowledge:
Perceive Problems as Opportunities
The commoner's needs are the call to action for businesses and entrepreneurs. If you meet the requirements in the right way, you can win people in no time.
Robert Kiyosaki once said, "Inside of every problem lies an opportunity."
I firmly believe that problems are the most significant source to initiate any business today. If you look around, many of the startups and companies began with solving the problem that either comes with transportation, food delivery services, online consultation, etc.
The most prominent example of the right services with basic needs fulfilling services is Amazon. Their venture idea is very basic, but it grew out of a problem of getting access to the market while being stuck at the office or home.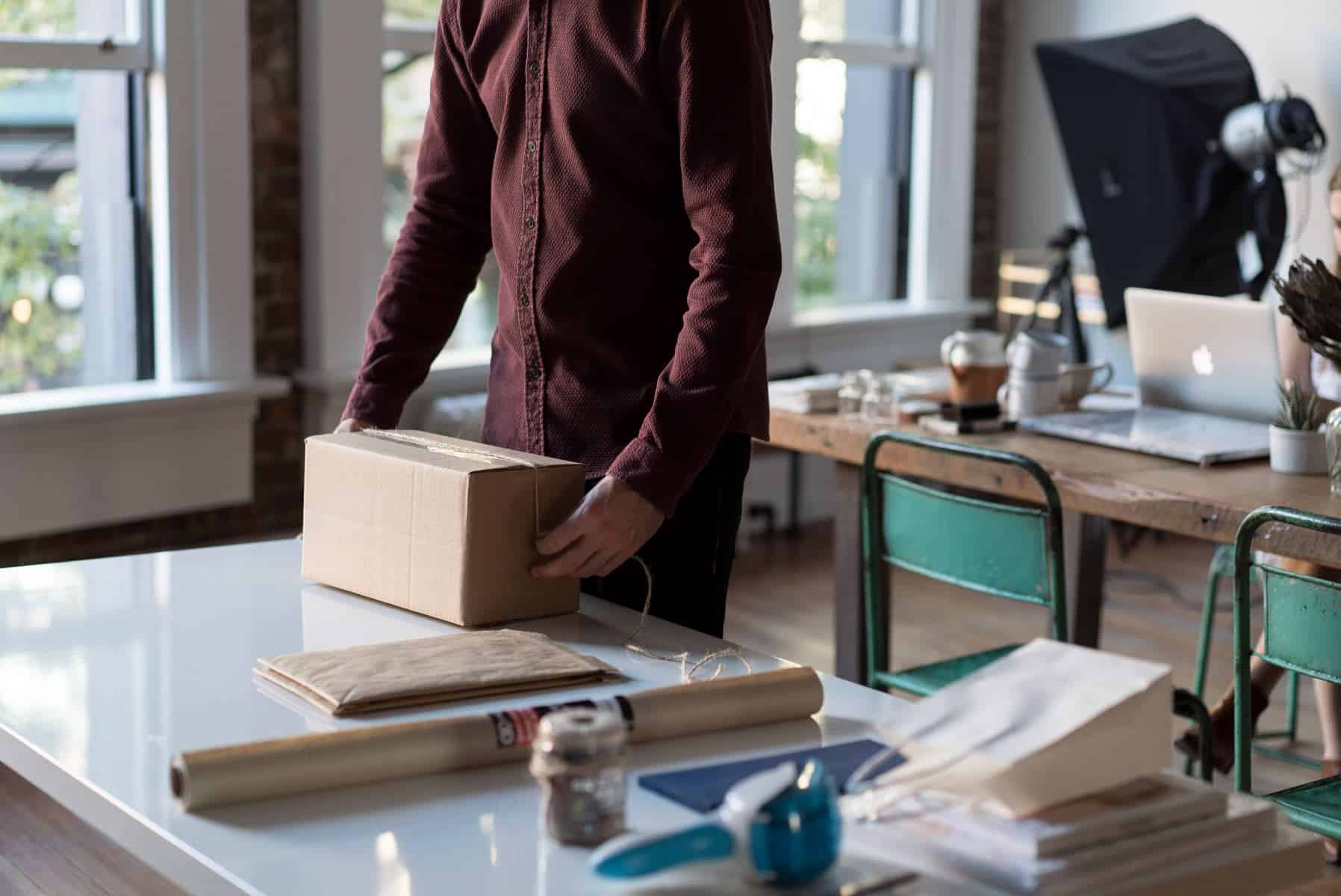 However, to provide the solution of an ordinary person's problem, it takes a whole new level of involvement, courage, and passion for solving it. Usually, when we come across any issue, our mind radically comes up with instant solutions that show us the way to solve it.
An excellent example for generating emerging ideas out of problems is that today's technology has come to a point where possibilities to every concept can be shaped. People are doing it either by demonstrating through 3D models or through AR, VR landscape where imagination meets innovation.
Today's technology advancements have made our life easier and you should try to do the same. It could be a service like Lyft and Uber or merely a unique idea of providing beverages to any point in the city using a single app or web application. From flights booking to facilities like Airbnb, these solutions cater to a particular type of needs. So, you should think of and find out what possibly you can do to solve the common problems.
Innovative Ideas
Innovative ideas are the ideas out of the box. Some of the ideas were born when the box was not even there.
Such concepts are just not ideas but a whole new way of changing lives incredibly.
Among many thoughts, the idea of connecting people at one platform has changed the ways we live and understand each other today – Facebook. It has changed the way we perceive the information, we deal with loved ones, and now it has opened ways to do business as well.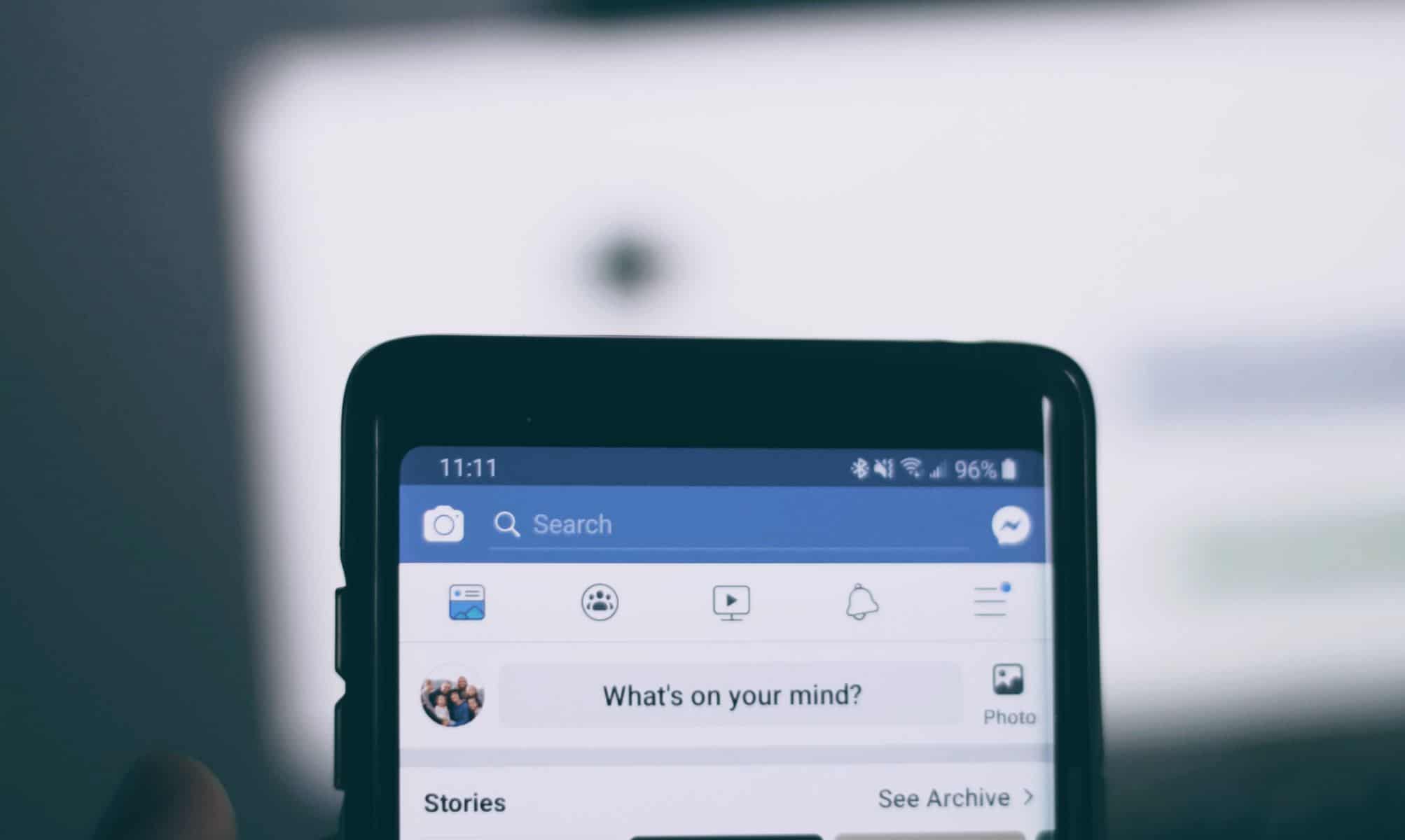 For innovative ideas, like self-driving cars, augmented reality-based furniture size analyzing app, or the concept of the self-stirring cup, it is essential to envision the solution from the digital and technical aspects. It could be as thoughtful as creating a mobile app that turns sign language into audio. Such ideas are highly appreciated and get incredible support from leading firms and countries around the world. This eventually inspires people to do more wonders with the concept.
Follow Your Passion
At times when the "Let's Do Our Own Business" kicks our gut feelings, passion sit back and relax.
Observe how your guts react to a specific opportunity. Instead of just agreeing to one of your mate's idea that seems to bring only money, consider whether the concept brings you joy, or not. This might look like such an ignorable aspect. However, sooner or later, you will realize that lack of interest can be a death sentence for your passion. Especially if its sole purpose is to earn money rather than to serve humanity.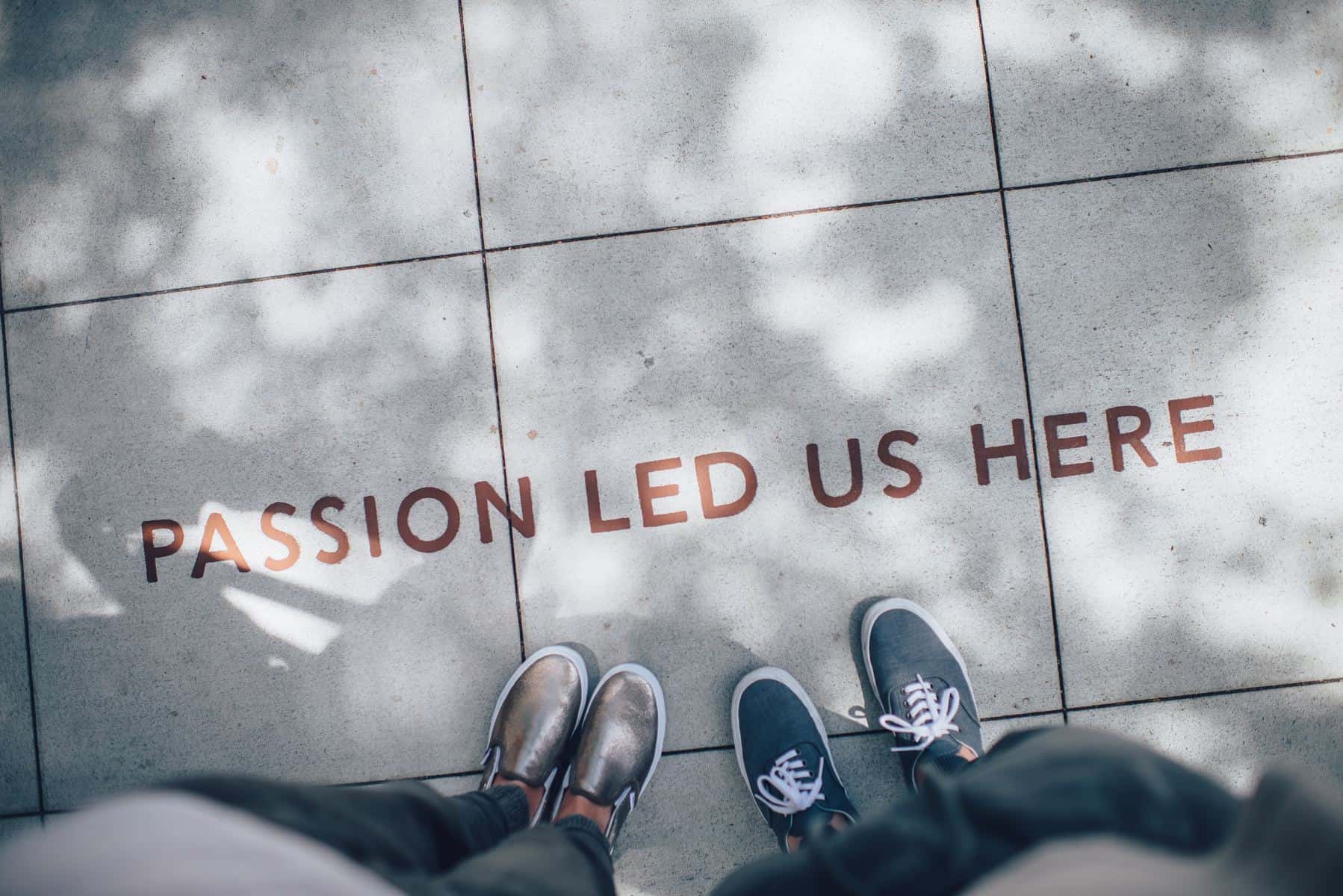 The ideas and concepts that catch your heart and mind together will need that passion in times of hurdles startups face.
At times when everything you planned reaches the crucial stage, your enthusiasm will be the only way to envision your path and success.
Without following your passion, it would be as similar as becoming an engineer while having zero interest in calculations at all. So, know that the call from inside is the most significant sign for stepping into any venture you are planning to start.
Software Development Companies & Freelancers
Usually, when it comes to getting the initial assistance, there are a lot more things to cover.
Those things range from raising funds, the quality of code, and design aspects. If you are someone new to mobile apps and not familiar with the pros and cons of it, then look for software development companies in the nearby areas. They might provide the opportunity to meet and discuss your idea.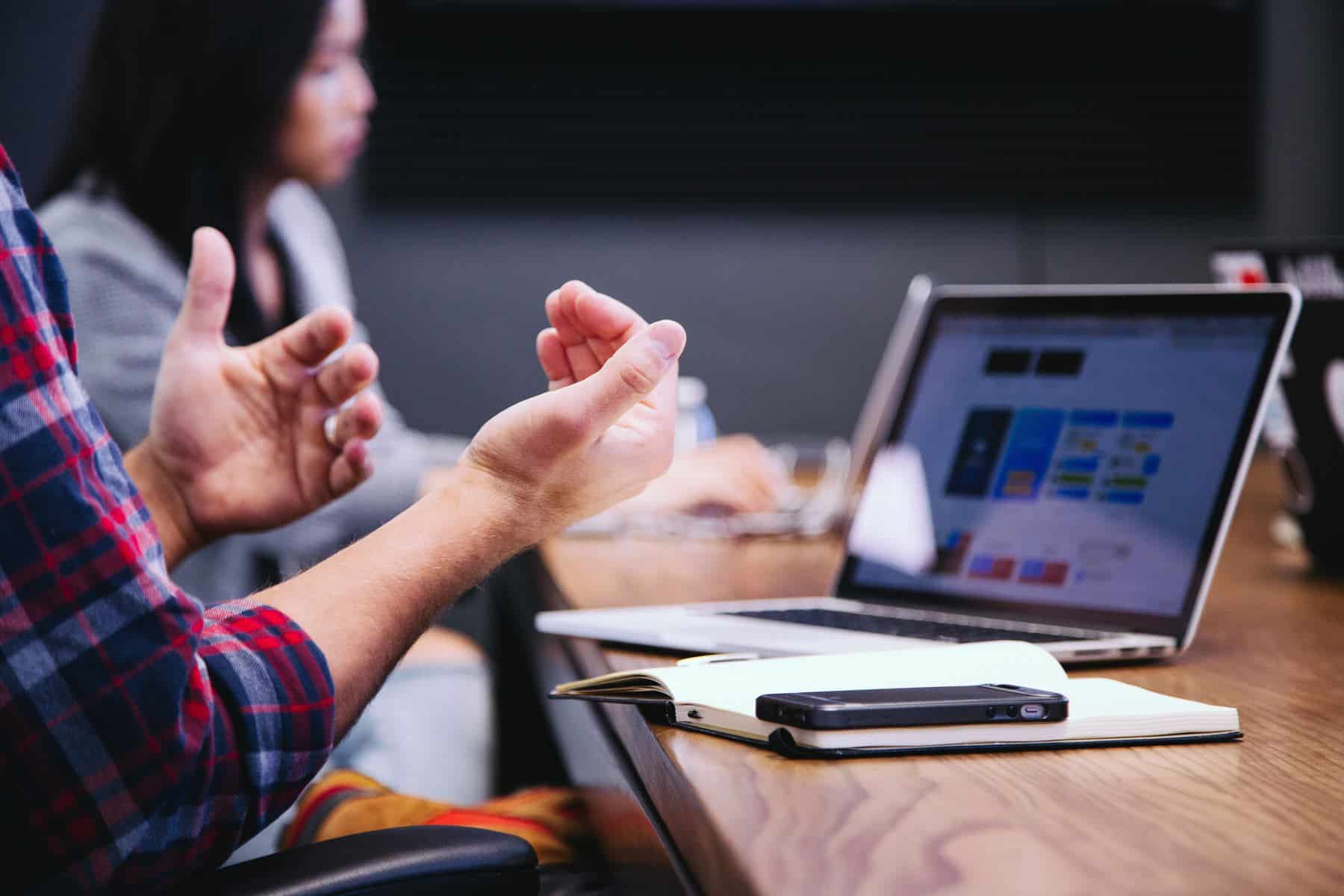 Usually, the most convenient way to stay connected with the team is through the online conference. This way, you are going to remain free from the travel hassle. It will also allow your team to stay connected with a few clicks.
When it comes to developing a mobile application, there is more than a code that demands quality. From user-interface to user-experience and from app flow through the hands of a graphic designer over to quality assurance – you need it all to launch a stable application.
This brings us to the next part where people struggle the most – the technical knowledge and know-how about the hassle of developing a masterpiece.
Knowledge about Software Development
If I could give you one advice that would make you survive not only in good times but also in bad times, it is this: 'know what you are doing.'
However, knowing would not be enough. As Albert Einstein said, "Any fool can know. The point is to understand." To gain a basic idea about how and what software development companies do to develop or simplify a process to develop your mobile app, read on:
Types of Platforms
Keep in mind the platforms you are going to use to scale your mobile app because it is the first step. There are three types of platforms which are also called operating systems. Each mobile platform has a different target audience. Think of them when you need to decide which platform you must opt first:
Android – Samsung, Huawei, Sony
iOS – iPhone, iPad
Windows – Microsoft Lumia, Alcatel Idol 4S
Programming Language or Platforms
When you visit any market to purchase anything, either hardware, software, or even a dress, one has to know the best and affordable range of particular product.
However, each product comes with its quality, textures, styles, and variety. Similarly, to shape your idea into a robust mobile application, it is essential to know what platform would be ideal for your mobile app.
Each platform or Operating System works on a different set of languages which are understandable or compatible with the particular platform and device.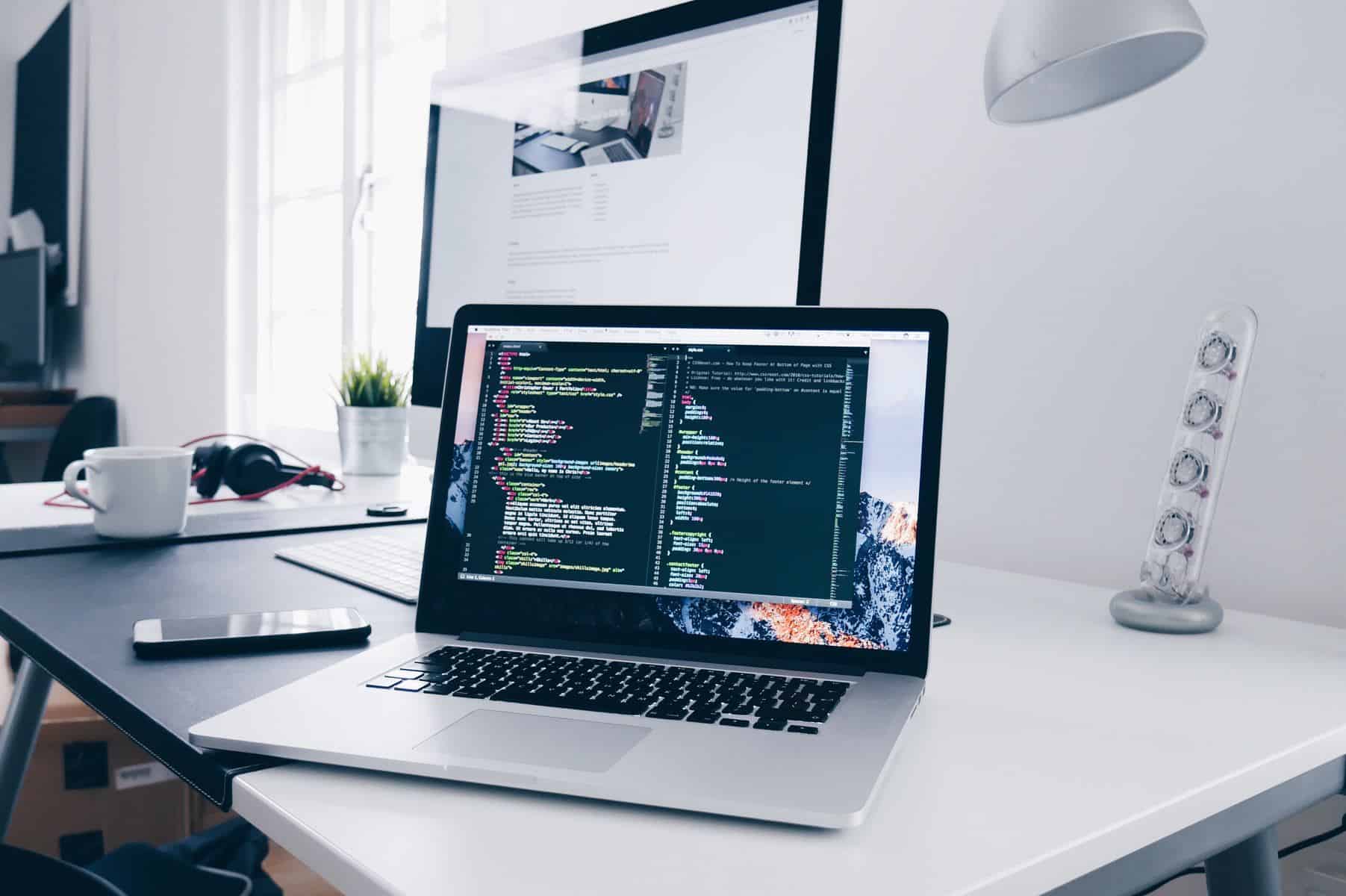 So, if you are choosing to serve the target audience that uses an iPhone, then you must know what languages are used to develop an application for them. These programming languages are frequently practiced by software developers to have command on build secured and robust mobile using the most excellent quality coding tactics and ethics.
Since there are 250+ programming languages are there, we have filtered some of the latest and most advanced words for each of the platform arranged as per the preference:
Latest Android App Development Programming Languages
Java – Java is the official language for Android development
Kotlin – Kotlin is the most recently introduced Android language
C/C++ — Android Studio supports C++ with the use of the Java NDK
PhoneGap – used for building a native mobile app just the same way we create a website
Basic – is a high-level and simple programming language
Corona – allows software programmers to build 2D mobile applications for Android and iOS. Also, Kindle connected TV applications for Fire TV, Apple TV, and Android TV desktop applications for OS X, and Windows.
Latest iPhone App Development Programming Languages
HTML5 – is the ideal programming language to build a Web-fronted app for mobile devices
Objective C – The primary programming language for iOS apps,
Swift – is a multiparadigm language introduce by Apple Inc. to develop apps for the Apple Ecosystem.
C++ – is an app development language that can also build apps for iPhone, iPad, and iPod touch
C# – is a general-purpose programming language that helps in developing apps that work on all platforms when combined with cross-platforms languages.
Mobile App Design Process
The backend of the mobile application is massively integrated with codes and plugins to make it fully functional. However, the front-end and design of a mobile app is yet another vital aspect that can make or break your business.
The fact is that there are thousands of graphics designers who are available at services within the most affordable range. However, never assume that all of them are capable of designing the mobile application.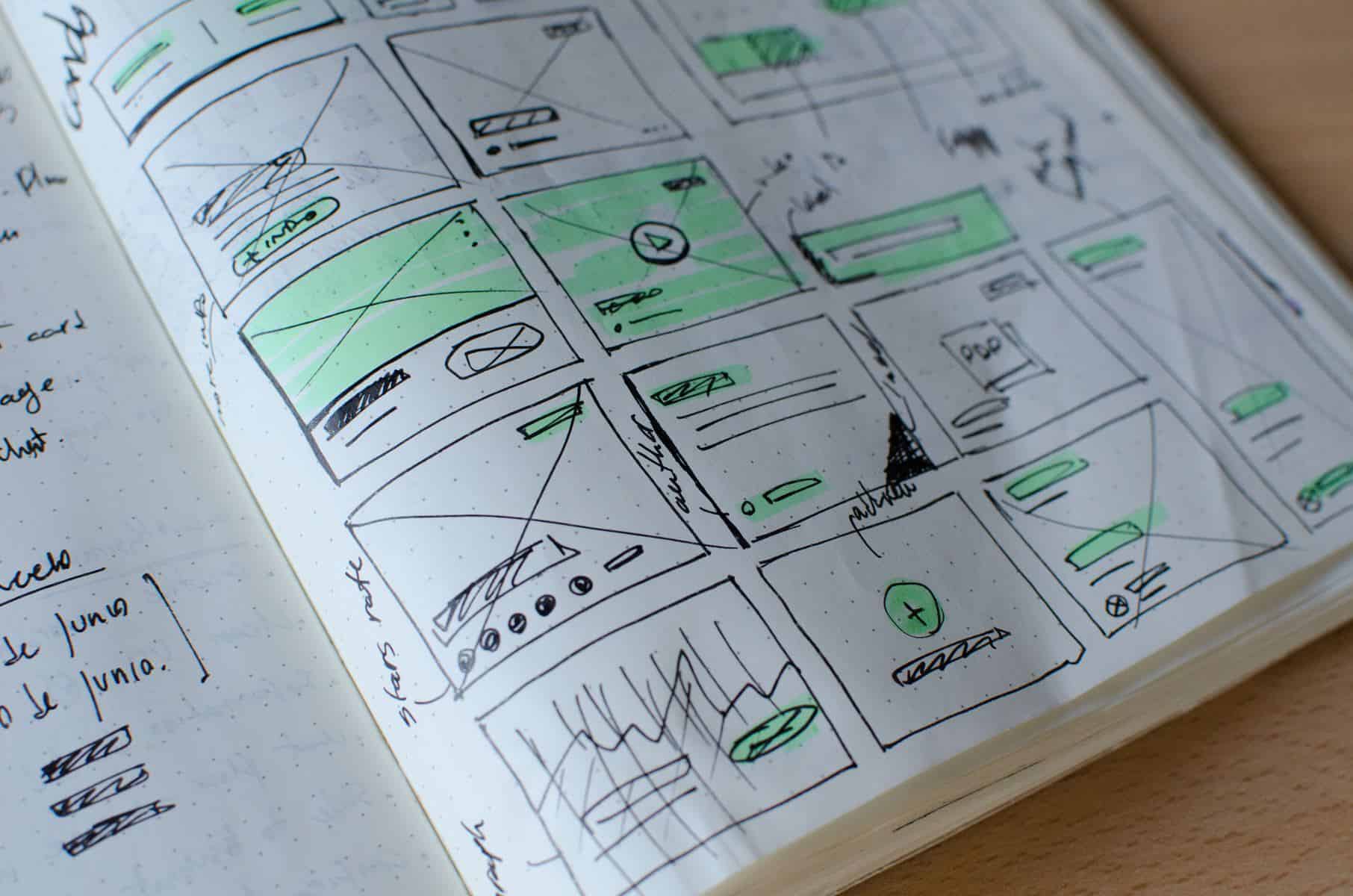 Designing a unique mobile application is an art that invites attention, engages, and explains the system in a glance. To understand the necessary steps of mobile application design, read below:
Draft of App Idea
Sketching your app's initial screens will help you to come up with some of the essential elements that show the concept in its visual form.
User-Flow Diagram
User flow is how the app will navigate the user, considering the features of the app. If you are willing to take this step on your own, it is up to you. However, if you are taking the services of a software development company, then the rest of the steps will be implemented by the company.
Wireframe
The wireframe is more like the refined, structured sketch of your mobile application layers. You can use software to draw and to understand the number of steps you need to take.
Hues and Contrast
Once the structure of the mobile application is ready, it is time to find hue contrasts that strongly complements the outlook of the mobile app. It will grab the attention of the target audience.
Mockups
Mockups are the same as wireframe, but they are the finest form. It comes along with the final design and editing of the colors, buttons, actions, and flow of the apps. Graphic designers call the final design of the mobile app screens as Mockups.
Animated App Prototype
The mockups are then established further into the animated prototype that shows the actions and app-flow to the developers. It enables the team to plan the approach for developing the mobile application from the backend.
The Final Design for Coding
After the approval of the mobile application design, the mockups go to respective platform app development department. There, the supervisor sits and prepare the sprints to develop the application considering the ideal approach, time, and available resources.
Budget & Fundraising
Budget estimation for mobile application development varies from the size to the platform you are opting for. The iOS applications, for example, are developed and designed over different technologies then android. Know that the cost will also effectively change as per the choice.
The estimated cost of mobile application development for iOS, Android, and Windows
The estimated budget you must have to get started with the mobile app idea varies for each company. It also depends on the freelancers you are contacting. So, here is an estimated idea about android and iOS mobile app development:
Budget Estimation for Mobile App Development
iOS app estimated cost – about $29,000 – $80,000
Android app estimated cost – about $25,000 – $ 50,000
Windows Phone app estimated cost – about $18,000 – $25,000
Hiring a US App Developer – $107k / year
Fund Raising for Mobile App Idea
Most ideas are worth getting the funds for development, and investors also appreciate them. People often save their money to invest and support good ideas and ventures, too. To raise funds for your mobile app, you need to demonstrate what cause or purpose your mobile app fulfills. Many people get stuck at this point. If they do not have funds to develop their app, how will they demonstrate it?
To demonstrate your mobile application, you can also opt for the prototype of the mobile app, instead.
For that, either you can prepare the prototype yourself, or you can ask software development companies to develop a porotype to present it to investors.
It is not as costly as the application itself. However, if the software company designs it accordingly, then you can get considerable funding for mobile application development. It will help with other expenditures required to get started, too.
Here is the list of fundraising platforms. You can also get inspirations from others to see how they are working to present their ideas, too.
Website Design & Social Media
While your mobile application is under the development process, you need to do a couple of things. One of the first things is to pre-launch the branding of your mobile app.
For branding and marketing of your mobile application, make sure that you successfully file a patent for your mobile app. As soon as you can invest in your idea, start the process of patent and logo trademark. It could take quite some time.
While your app and logo are in the process, you should get a website for the business behind the mobile app.
Website Design
For a website, two things matter most – first is the quality designed theme, and the other is development quality. You have a choice to either get the design from theme websites that offer quality website design in free versions as well.
Since all you need is just a startup website to get people to know you are about to launch, your website shouldn't be taking too much of your time. For example, the home page, about us, about the app, team, and contact us will do. If you are running out of time, basic Coming Soon page could do the trick. Just make sure that your website has the primary details which are required for the information to meet the initial branding requirements.
For website design, here are some of the suggestions which fit the needs of the initial marketing stage:
VIEW DEMO HERE
To develop a quality website, you will need a few of the things like domain name, hosting, and website design.

Domain Name
Get the right domain name, which is either your company name or app name itself. For instance, FoodiePlus.com, FoodiePlus.net, etc.
Web Hosting Services
For getting your website online, it is essential to choose a quality space that would help you access your website. Such area or location is known to as web hosting, and examples for web hosting services are GoDaddy, 1&1, etc. Make sure you compare the prices and read reviews about any hosting services you are planning to choose.
You need these two essential things to make your website live and accessible for the search engines. Make sure that you base the site on Google's principle, which will help you get better visibility without any hurdle.
Social Media
Having the presence of your brand on the social media platform today is as essential as your website. Social media will help your app receive recognition. It is highly recommended to create pages and profile on Facebook, LinkedIn, Twitter, and Instagram. There, you should post every-day updates and share related articles which support your application's concept.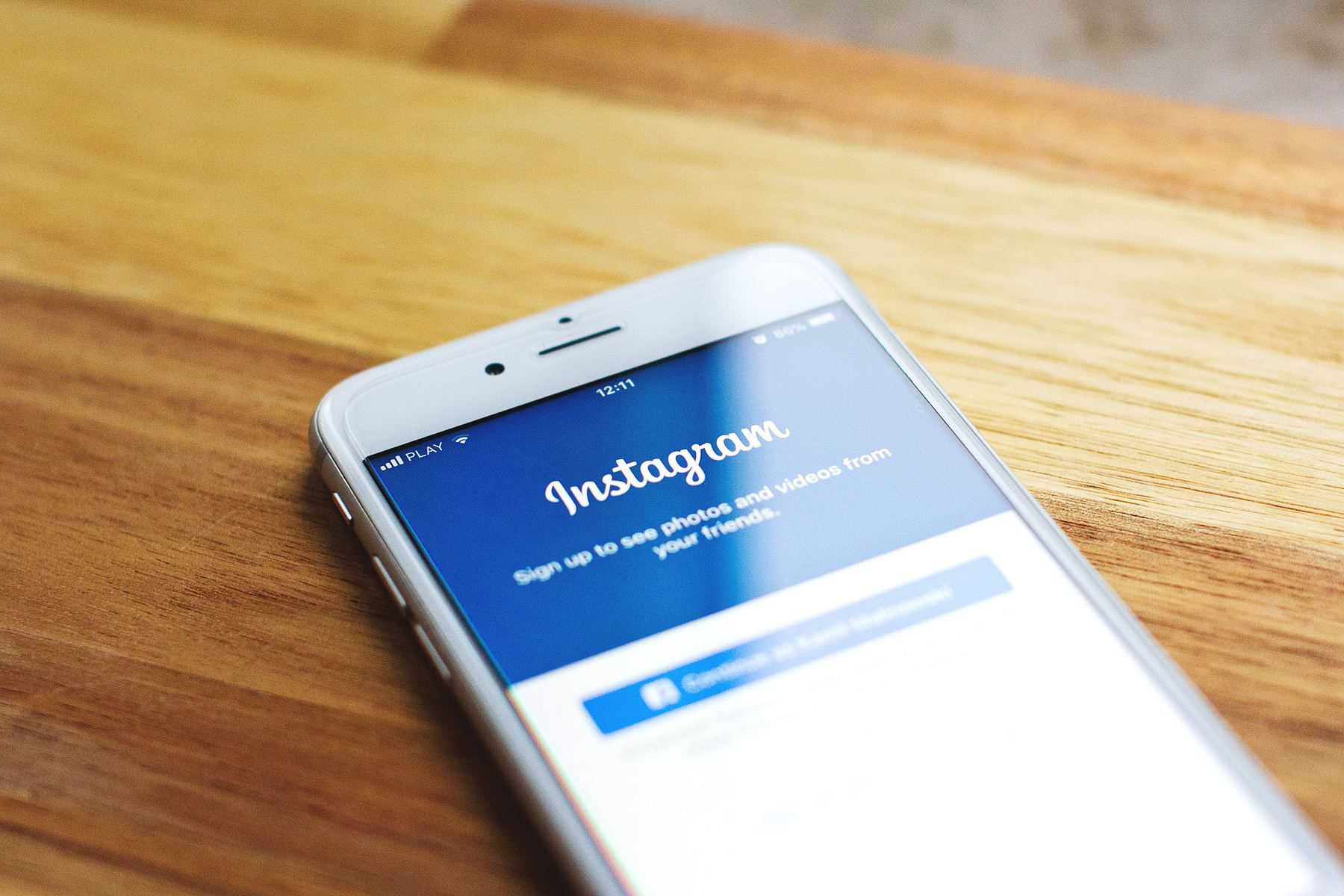 It can be a very impactful technique to get attention if you are working to resolve a particular problem. By sharing stories about how your app solves the problem, it will engage more people to download an application.
Easy Way to Create Posts
Most startups hire social media marketers or digital marketing team to plan the strategy as per the available budget. However, before launching your mobile application, creating the buzz would drive the audience to download the app, which is not ready yet. So meanwhile, while your mobile application in under the development process, you can do it by yourself.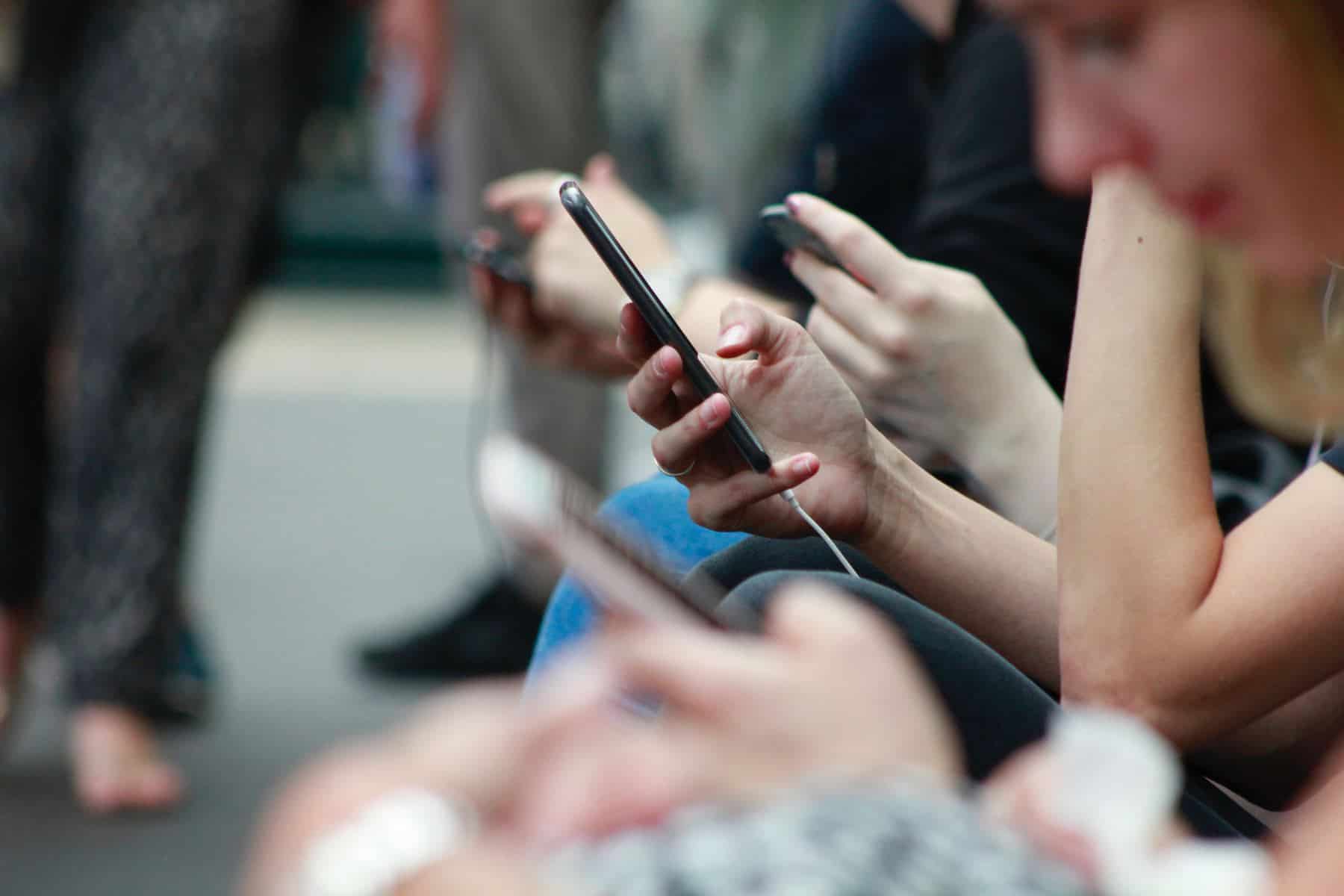 Using the smart tools that are available for free can help you get started. That is, without hiring a team at the initial stage. For example, you can use a tool like Canva, which has ready-to-use social media templates that are editable and easy to download and post. Schedule your post through Hootsuite on four of the most popular platforms: Facebook, LinkedIn, Twitter, and Instagram. With it, you can keep your account active so that people remain engaged and interested in what's coming up soon.
App Launch Process
The moment of your application launch is very thrilling and exciting. However, there can be times when people imagine that one button to "Launch Now" will do all the work for them. The truth is, while launching your app, several things require attention and proper work so that people interested in installing in your mobile application can do so with ease.
Developer Program Policies
Prepare your developer account
Test against the quality guidelines
Run internal tests
Write Best Description
Back to You
Developing a mobile application can be a great head start for the business today. It doesn't matter if it is for a cause or business development like e-commerce or virtual reality base. Your mobile application must be based on the firm technical ground. It is often a key element of mobile application sustainability and success in this competitive market.