Trends in digital marketing change with the current situation. What is clear to everyone is that we can witness at least one new marketing channel every day appearing. The largest networks, such as Google and Facebook, continue to devise and offer new ways to interact with customers. And further, that way attracts more and more money for advertising.
Also, in many organizations, there is a disconnect among sales and marketing teams. This disconnection produces many issues that can stop the growth of your business. It would be best to have a sales strategy in place that enables your sales teams with prompt access to valuable materials.
To get there, you need to know much more about sales enablement. When implemented precisely, it can improve your business and reach these goals. However, according to the created marketing plan and its implementation, it is time to discover some of the best tools for sales enablement.
1. Vyond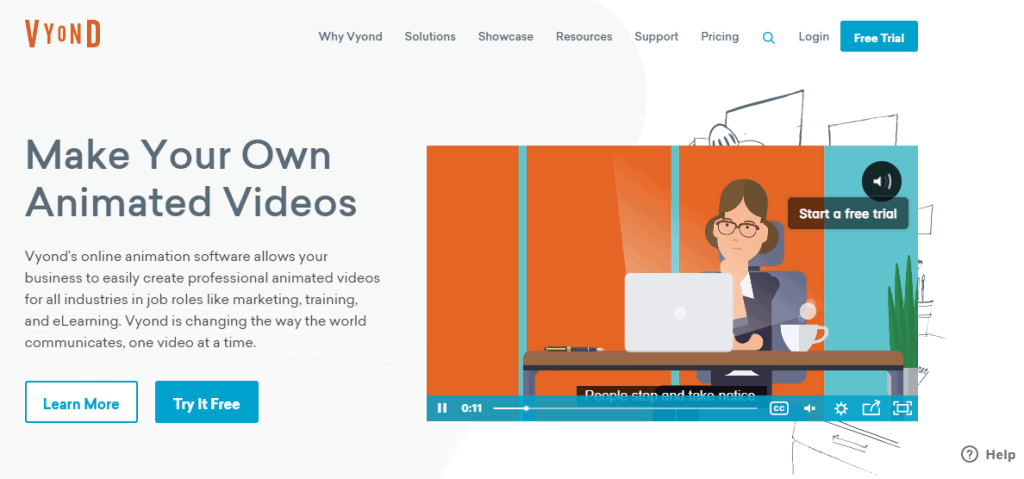 Vyond is online software that allows you to create animated videos for marketing campaigns. Also, it enables sales or even human resources. Use their library of custom templates or create your own from scratch.
However, sales teams can leverage the potential of video without any background in video editing. All thanks to Vyond's online video animation software. Vyond allows users to immediately and create videos using a library of templates. Sales teams can also grow productivity with video by leaving "video voicemails" rather than cold emails.
This way, sharing customer testimonial videos with new possibilities and even answering frequently asked questions with a FAQs video.
2. LevelEleven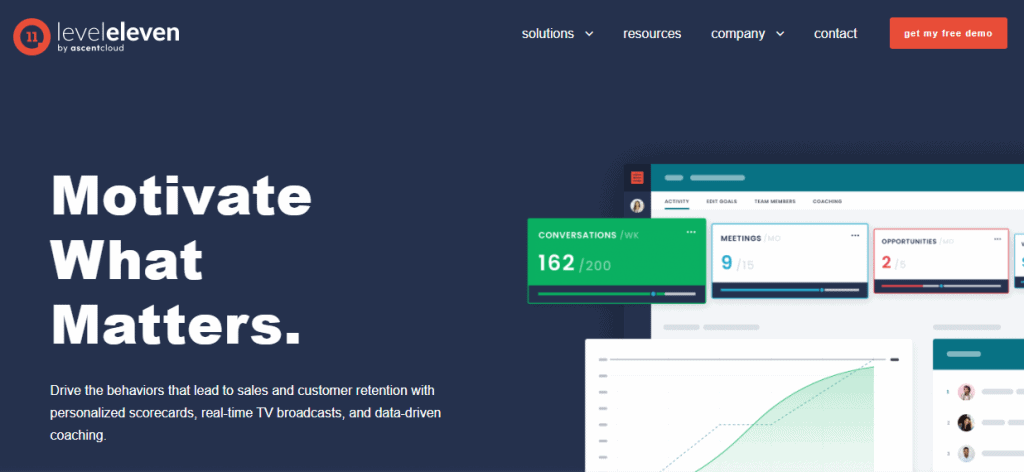 LevelEleven is a sales management tool that focuses on activity management. It offers real-time clarity into the daily performance of projects. This tool also provides the sales teams insights on the behavioral models and critical sales strategies that have driven to ends.
Also, LevelEleven seamlessly integrates with Salesforce. However, this means you can follow any sales performance on Salesforce and leverage that into growing your sales process. With LevelEleven, you can build customized contests that suit your team's gamification. From ordinary tasks like data entry and updating with reward points, sales leader dashboards, and more.
3. Seismic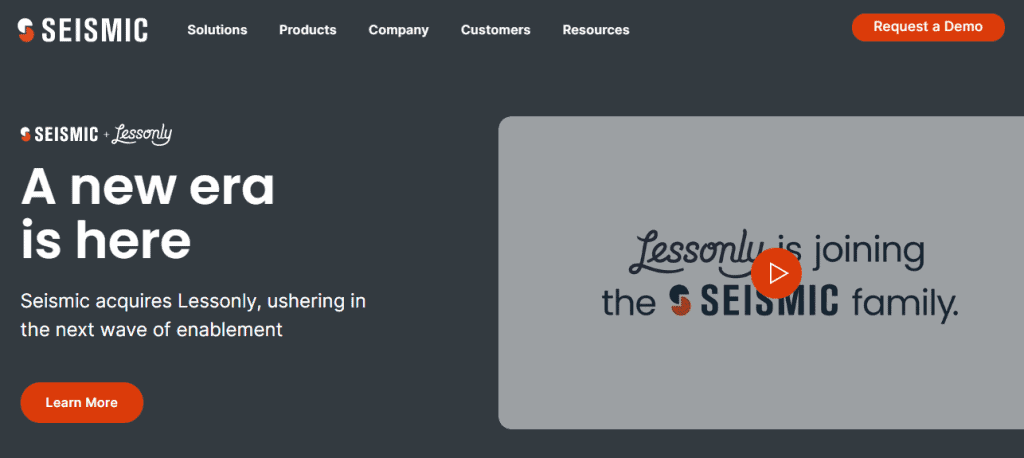 Seismic is one more amazing sales enablement tool that helps sales reps organize, store, and share content efficiently. It offers a centralized location to handle all the sales sources, information, and content with global variant control and approval solutions. Access to appropriate information and personalized content for any buyer cooperation helps you guarantee sales productivity.
However, while others help you find the appropriate content, a big piece of that job is to build that content. Seismic can do that for you. This tool helps your marketing team generate appealing content to influence the buyer in your way.
4. Ambition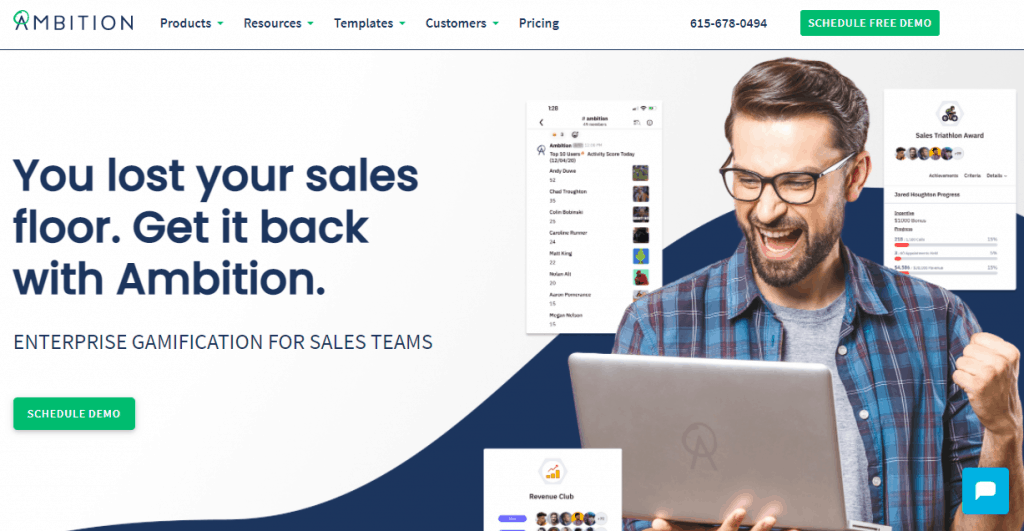 Ambition is a sales enablement tool that helps you realize intense competition amongst the sales reps. It combines with any data source and aggregates user performance in real-time using benchmarks that you set. Ambition works only by the data from your CRM.
Further, this means unless sales reps are logging their activity, it will not be practical. In a way, this is like a two-birds-one-stone situation. If the sales reps want to be overwhelming at the scoreboard, they cannot put off or leave the data updating.
5. Outreach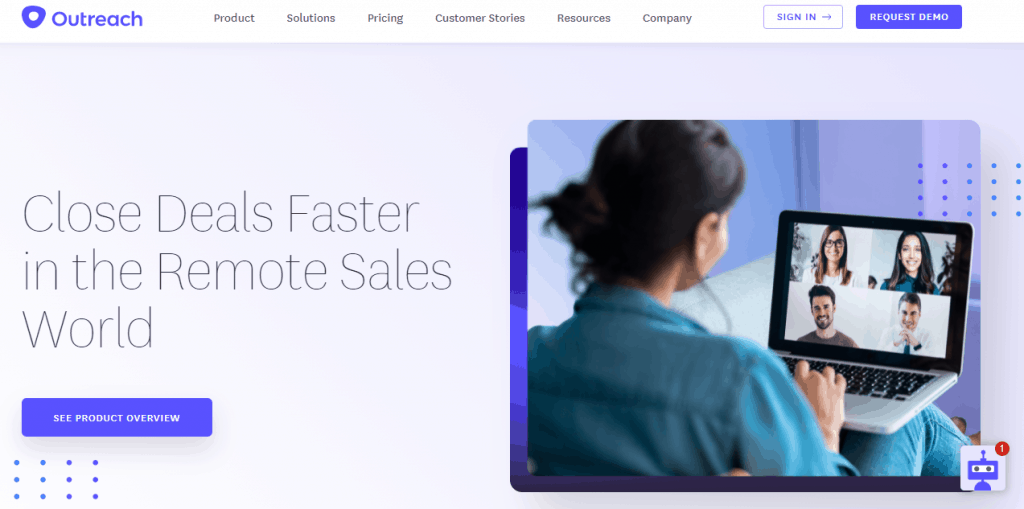 Outreach is a sales engagement tool that better supports your sales teams' communication. It will support it from creating an adequate pipeline to optimizing your workflow. Furthermore, this tool will stimulate more meetings, increase engagement with full-featured voice and smart automation.
Also, Outreach's Analytics and Reporting features provide sales reps insights on when to call and reply to prospects. This solution seems to automate whatever your sales playbook may be efficient. From outbound and inbound sales to follow-ups and scheduling.
Conclusion
In conclusion, the sales enablement tools produce clarity over the sales content lifecycle. They join business intelligence, content analytics, customer experience, CRM, sales analytics, and other more modest methods to empower sales reps to make that trade.
Lastly, achieving the right sales enablement tool will provide your sales team the support it needs to analyze critical sales strategies and increase overall productivity.
Before forming any type of business, entrepreneurs need to decide between starting a sole proprietorship or a limited liability corporation (LLC). There are significant differences between the two, as LLCs seem to have more benefits attached to the formation process and the overall structure. LLCs seem to be the best way to go for entrepreneurs, read more about the differences between the two types of entities.