Animated videos are getting more and more popular each day. The need for them is quite big, and hiring a good video animator is difficult as well as expensive. But, with the evolution of online animation makers, you can create amazing animated videos by yourself and save a lot of money. Photo editing is usually the first step in creating content.
Today, we will present to you our top 10 best online animation makers that can help you create amazing videos, so you do not have to waste your time and money on a professional video animator.
1. Vidtoon 2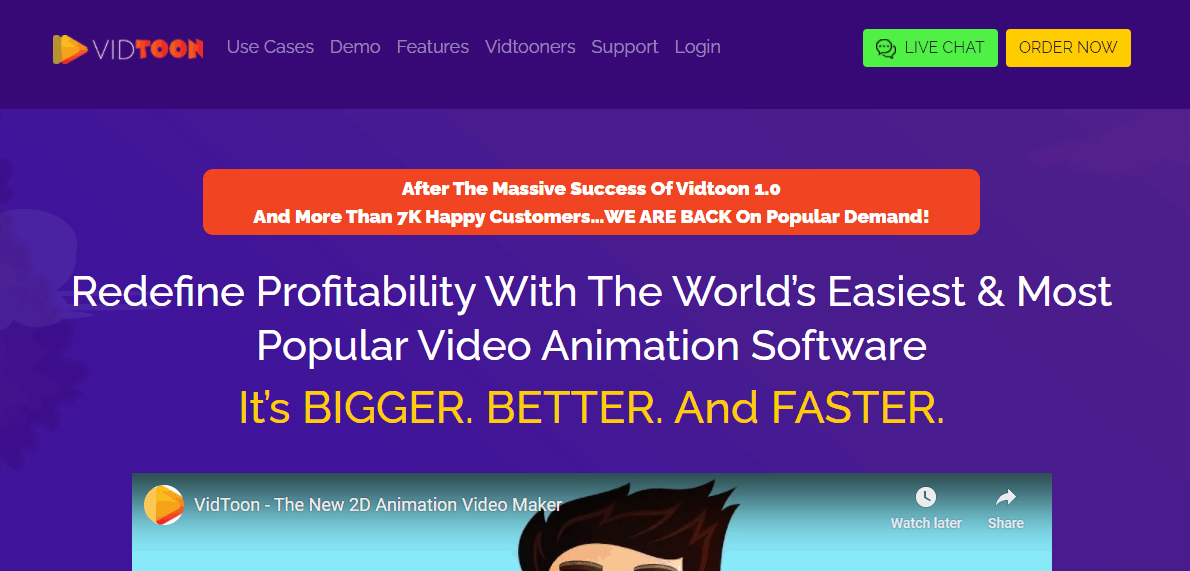 For the absolute best online animation maker, we choose Vidtoon 2. Vidtoon 2 provides you with unlimited GIFs, icons, stock images, and a lot more. It has 40 characters, 200 royalty-free music tracks, and 50 cartoon HD backgrounds.
With Vidtoon 2, you can export videos without added fees and publish videos in FHD. It is intended for anyone looking for a way to increase user attention on their site with easy-to-create animated video content.
This tool costs $49,00 and is a lifetime deal; once you buy it, you can use it as much as you want without additional payments.
2. Renderforest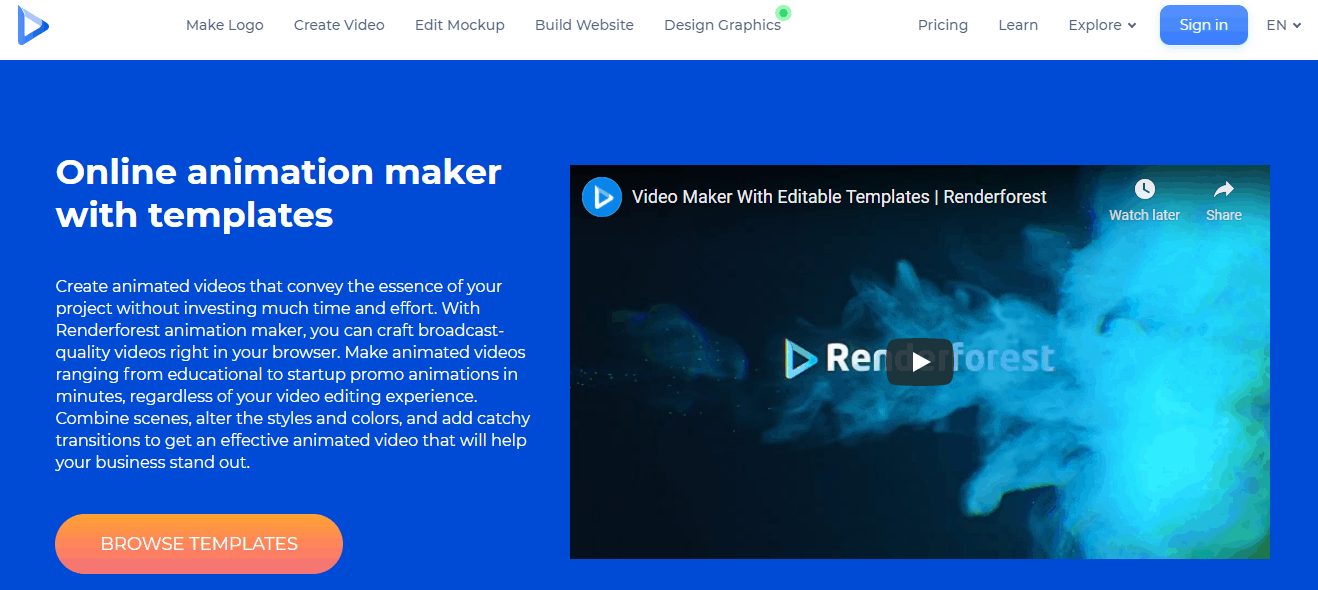 Renderforest is a paid, online video animation maker that helps you create all sorts of animations, promotional material, explanation videos, and other similar types of video content. It can enable you to create realistic 3D and CG videos or simper 2D animations.
It has over 200 video templates as well as cloud-based tools that let you adjust scenes, modify text and create amazing animated content.
Renderforest will be especially interesting to small businesses because it has an explainer video toolkit. Besides that, it also has a lot of payment plans: free, $9,99 per month, $24,99 per month, and more.
3. Moovly
Moovly is an online video editor with four different solutions for creating animated videos: small business, large enterprise, education, and partners. It provides the user with a drag-and-drop system for animation creation, and ,using it, you can upload videos to YouTube directly.
It has 6 different styles, 2D, 2.5D, handcraft, typography, whiteboard, and infographics.
It offers a free option, a Pro option for $24,92 per month, and a Max option for $49,92 per month.
4. Animaker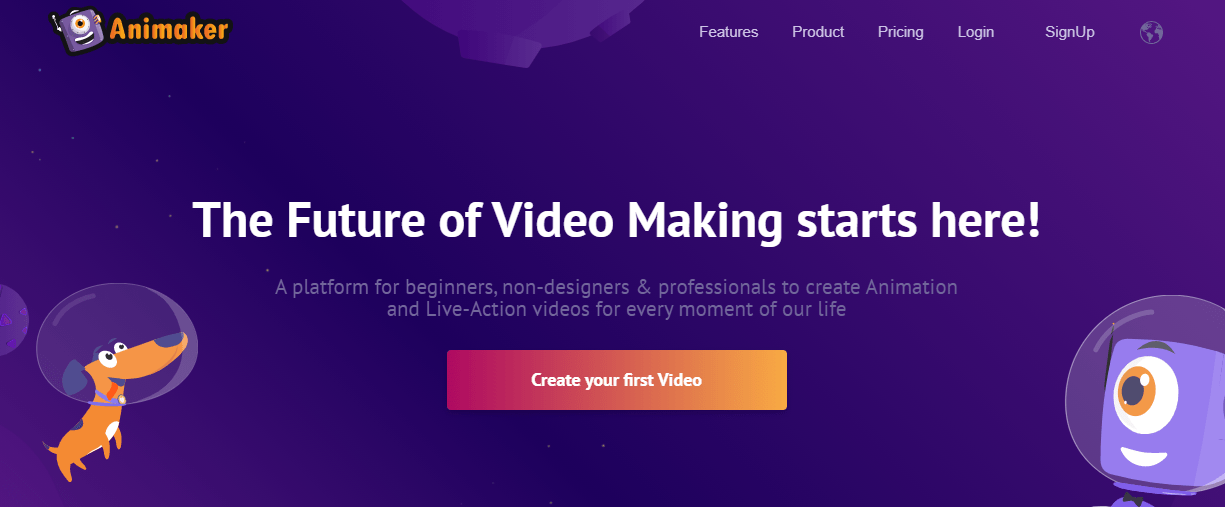 Next on our list is Animaker. It is a free online video animation maker with 6 video styles you can choose from: 2D, 2.5D, infographics, handcraft, whiteboard, and typography. It once won a Startup Award and is pretty easy-to-use in comparison to other online video animation makers.
You actually do not have to be experienced at all to use it; it is that straightforward.
It costs $10 per month for the Basic plan, $19 per month for the Starter plan, and $39 per month for the Pro plan.
5. MotionDen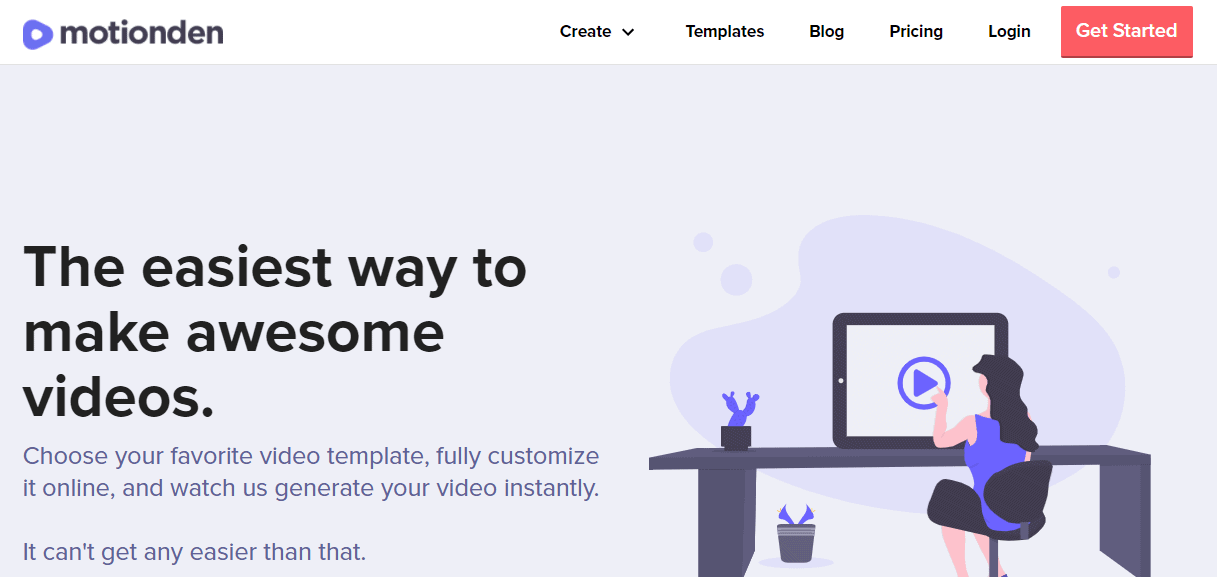 MotionDen is an online video animation maker that uses templates. With it, you can also customize animations by adjusting settings.
Its templates are updated weekly, and it is totally free to use.
You can use many of MotionDen's different styles to create your animations fairly easily.
6. Bitable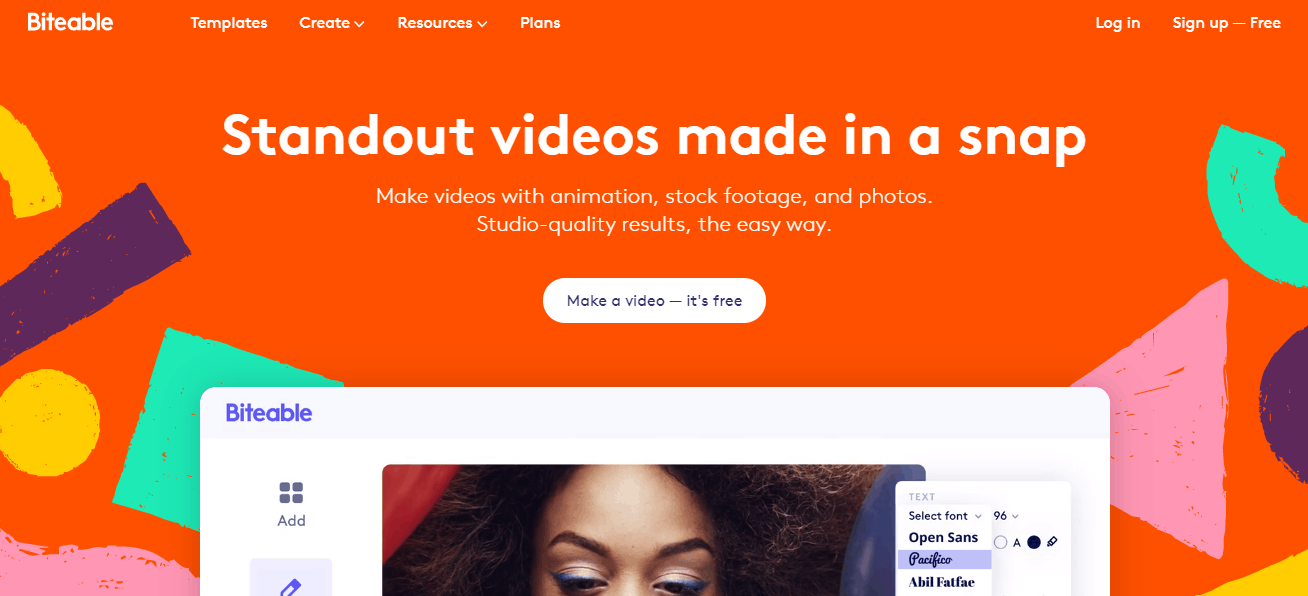 Bitable is a fast, fun, and easy-to-use online video animation maker. With it, you can come up with fun and informative product videos and updates. You can add your own text, photos, animations, colors, and sounds to customize things to your will.
It has hundreds of animated and live-action scenes that you can use without additional payment. It also has an interface that is easy-to-use, and the animations that it creates are professional.
Bitable is a paid video animation maker, and aside from a free plan with minimum options, it offers the Plus plan for $29 per month and the Ultimate plan for $99 per month.
7. Animatron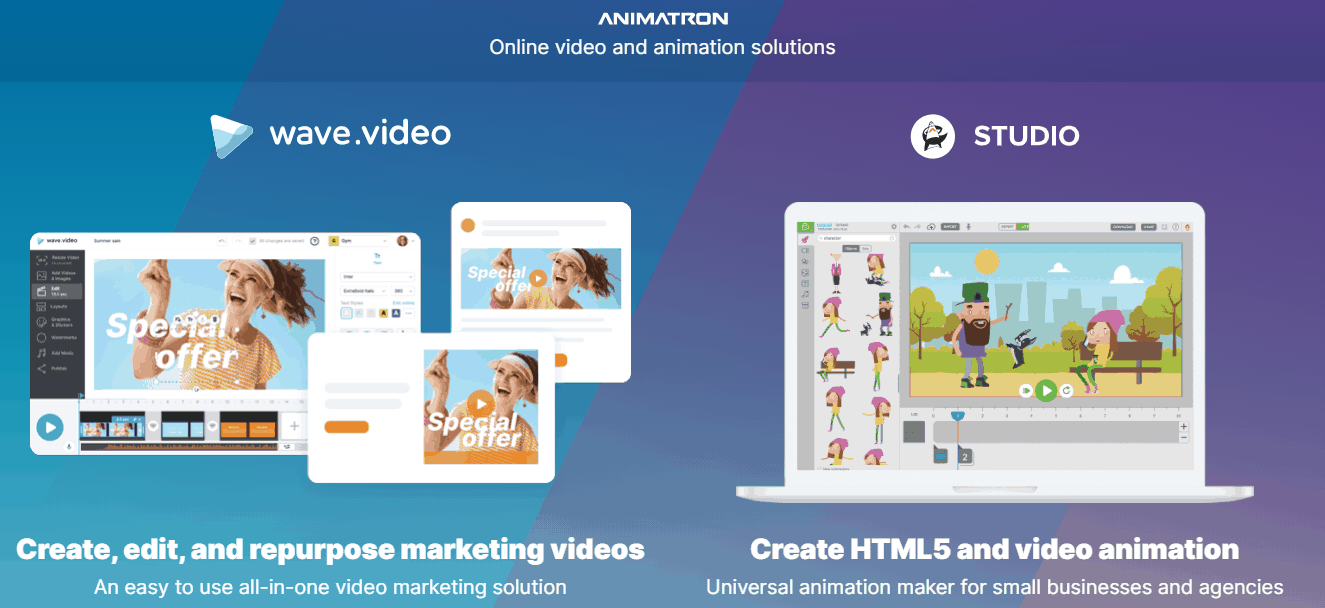 Animatron is an online video animation maker with 500k royalty-free video clips. With Animatron, you can import your own voice-over to create a personal video online.
Its keyframing feature gives you more control over making the character move. It can be used for explainer videos, whiteboard-style animation, and HTML5 banners.
Animatron is easy-to-use, and it features support from the most recognized companies in the world like Google, Disney, and The New York Times.
Aside from a free plan, it also has a Pro plan (most popular) for $30 per month and a Business plan for $60 per month. Prices are halved if you pay annually.
8. Toonator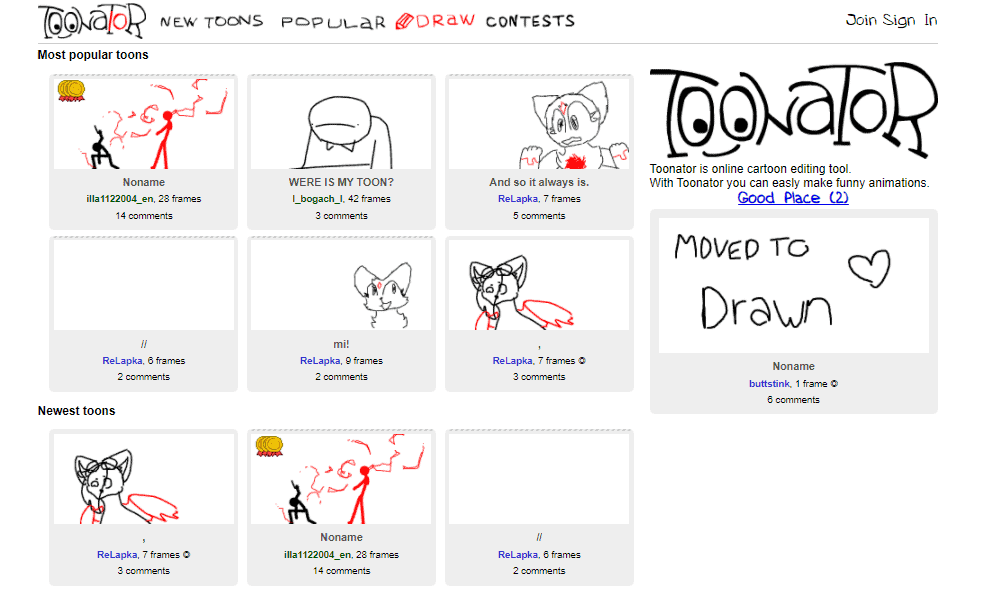 Toonator is an easy-to-use online video animation maker with a funny animation style that many users love. It has a platform to which users can upload their own work and full integration with tablets.
When using this tool, you can also open up a window and draw with your fingers or a pen.
It features a library full of popular cartoon clips made by other users of this video animation maker. Plus, it creates good edits or enhances the ones that you already created.
9. Powtoon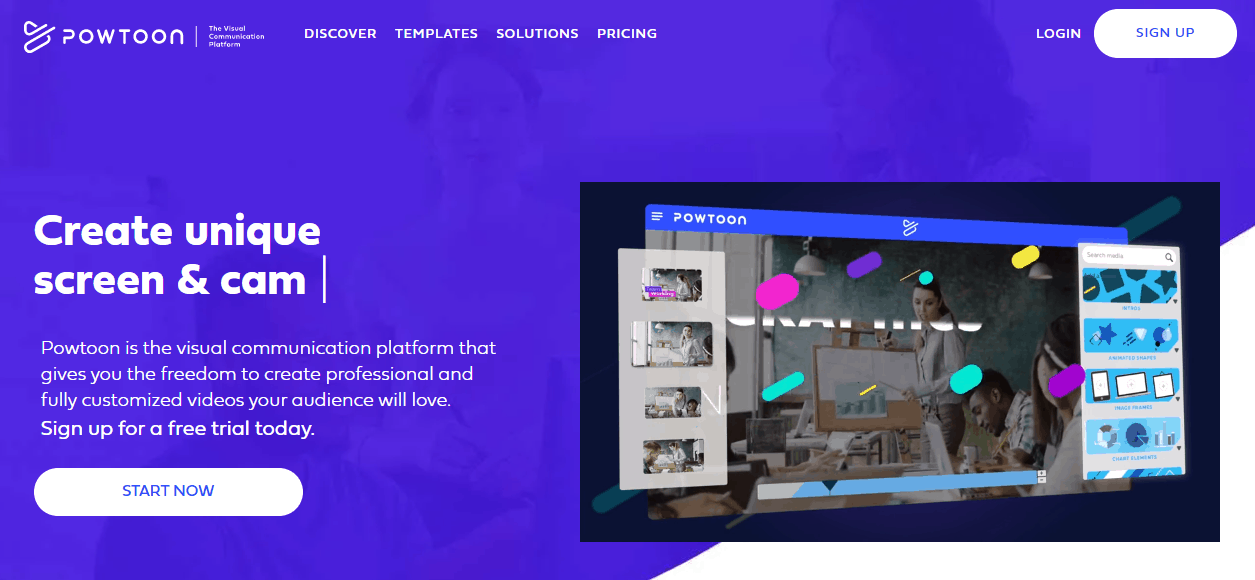 Powtoon is a paid, online video animation maker with many options for all types of businesses. Online presentation-making is Powtoon's focus.
It has integration with some of the top sites, apps, and content providers. It also has a vast collection of media files that you can use for your videos without additional payment.
It is fairly easy-to-use, and it gives your videos a unique look.
Over 27 million people use it. And aside from a free plan, it also has a Pro plan for $89 per month, an Agency plan for $99 per month, and a Pro+ plan for $197 per month.
10. Vyond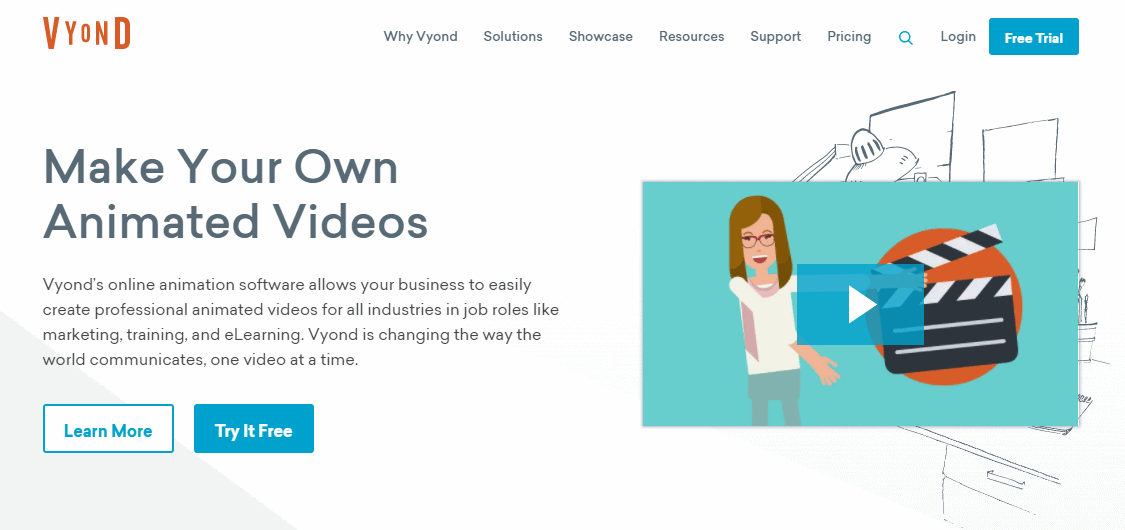 Vyond is an amazing online video animation maker that provides you with storytelling features to make animations more interesting. It is easy-to-use and offers a ton of options, video marketing features, training videos, whiteboard animations, sales videos, and video presentations.
It has a lot of templates available without extra payments. It also has many royalty-free images and videos that can enhance your work.
It offers a free trial, and after that, you pick one of 3 paid plans – GoPublish for $299 per year, GoPremium for $649 per year, and GoPro for $999. It is a bit expensive, but it is worth it.
Conclusion
Online animation makers are useful tools for anyone that creates animations and animated videos.
Today, we presented you with our top 10 online animation makers. We hope you found our list useful and that some of these tools will work for you. But, of course, we highly recommend Vidtoon 2, because of its amazing features and the fact that it is a lifetime deal.
Best of luck!