The number of people who attend online classes to get a certain type of education or simply improve their skills has grown over the past couple of years. Since online course platforms give you various opportunities and flexibility, it's no surprise they became so popular.
More and more people use online course platforms in order to boost their business too. These platforms allow you to create online courses that have quite a lot of similarities with offline classes and offer you some great marketing tools to use.
We found a couple of great online course platforms similar to the popular option called Kajabi, so let's see what they can provide you with!
What is Kajabi?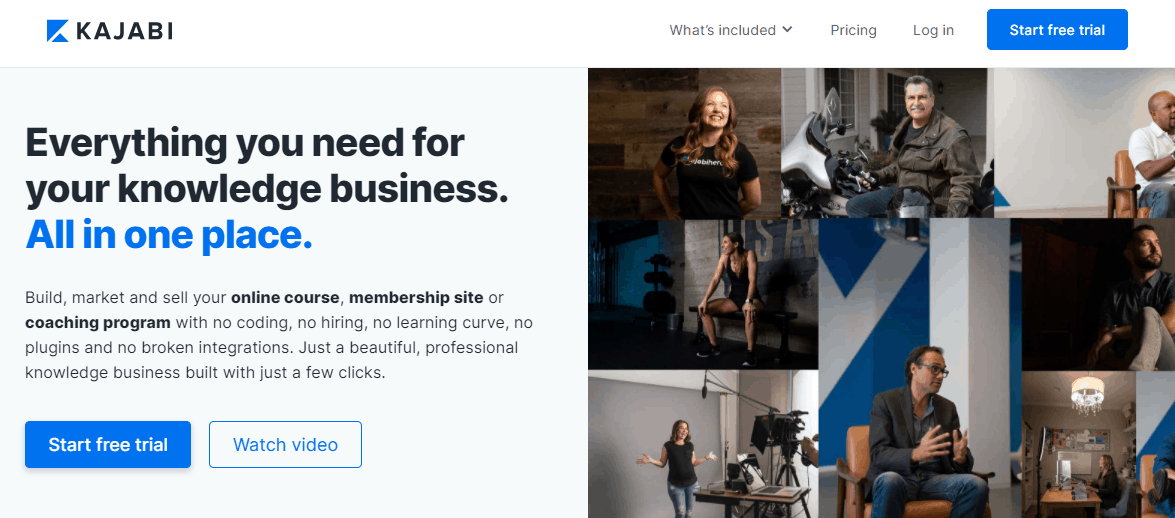 Kajabi is a well-known online course platform. It is an all-in-one platform that allows for online course creation and provides marketing tools. Course creators can use plenty of built-in tools in order to build, market, and sell their courses. The main idea is to refine knowledge and turn information into a sellable product.
Using Kajabi, you can create a course, build a website, offer memberships, use e-mail marketing, and more. Its features are pretty flexible and sort of ideal for online course creation, marketing, and sales.
Kajabi makes it easy for you to structure your course content and simplify the launch of your offering. You have a collection of easy-to-use templates such as Online Course, Mini-Course, Evergreen Training, Community, Membership, and Coaching Program. You also get the opportunity to create your own course using a blank blueprint.
It is an easy-to-use platform that doesn't require any technical skills to operate.
Best Kajabi alternatives
Gurucan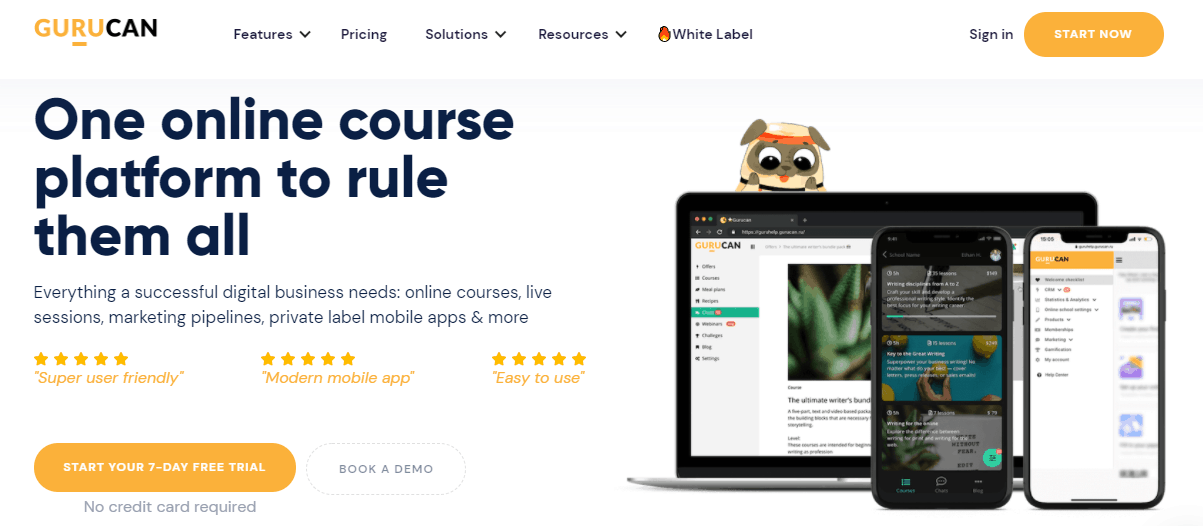 Gurucan is a platform for digital businesses. It gives the creators various possibilities; using it, you can run live sessions and webinars, sell memberships, launch online courses and create your own apps and websites.
You can create your own customized mobile apps. You can style the apps with your branding just by selecting a design and uploading your logo.
Online courses are also very simple to create with Gurucan; plus, you can create trainings, scheduled challenges, video lessons, and drip courses. The courses are very easy to navigate both on mobile and desktop.
Keep your users engaged with built-in quizzes, chats, and reports, and afterward, track their homework and activity. This is a good way to keep them motivated to finish the course!
Udemy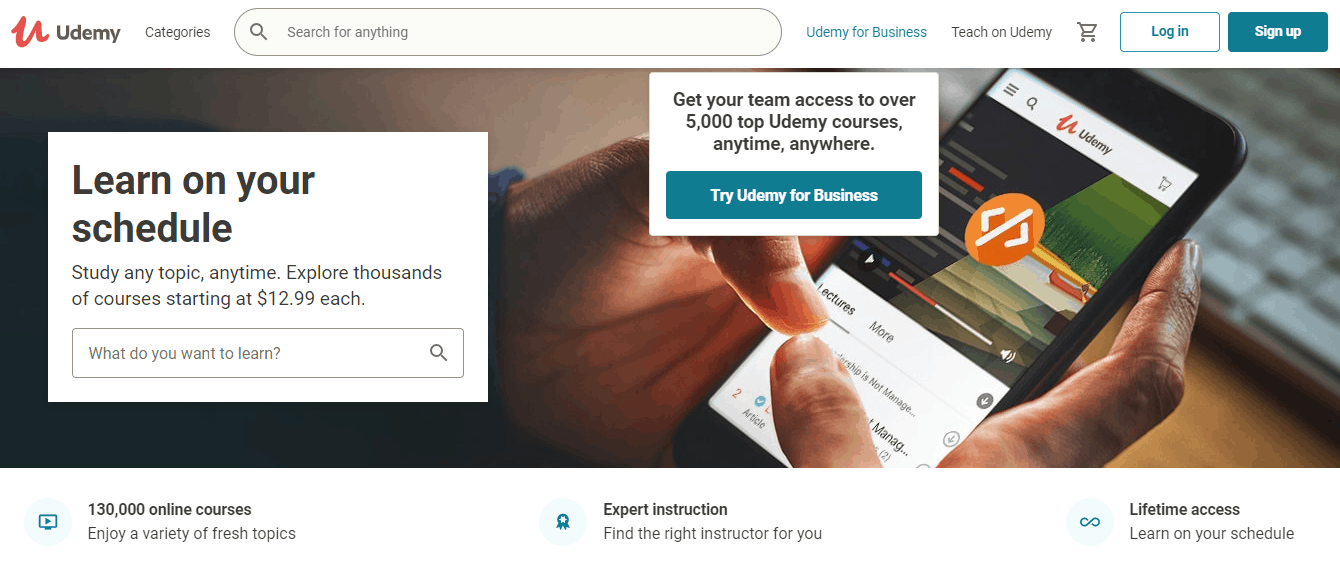 If you are looking for a beginner platform, Udemy might be a very good choice because it provides you with some really great tools. You get plenty of resources that can show you all the things you need to know to create your first course.
Using their popularity tool, you can easily find out if your course idea is popular on Google.
When you're using Udemy, you need to follow certain rules relating to the course type and some details you can include. The great thing is that it does the marketing for you. Also, the amount of money you can charge is controlled, especially if you are a beginner. They take 25-50% of your course revenue; that could be a bit tricky.
Ruzuku

Ruzuku is a course creation platform that gives you the ability to manage the courses as well as track your students, their work, and improvement through various tools and communication.
It has some great communication tools that allow you to communicate with students while they are in the middle of a module.
Ruzuku can be integrated with different CRMs in order to monitor your e-mail marketing. Getting paid is also simple because Ruzuku works with PayPal and Stripe.
The dashboard and course creation tools are really easy to use if you have ever worked with WordPress before.
Skillshare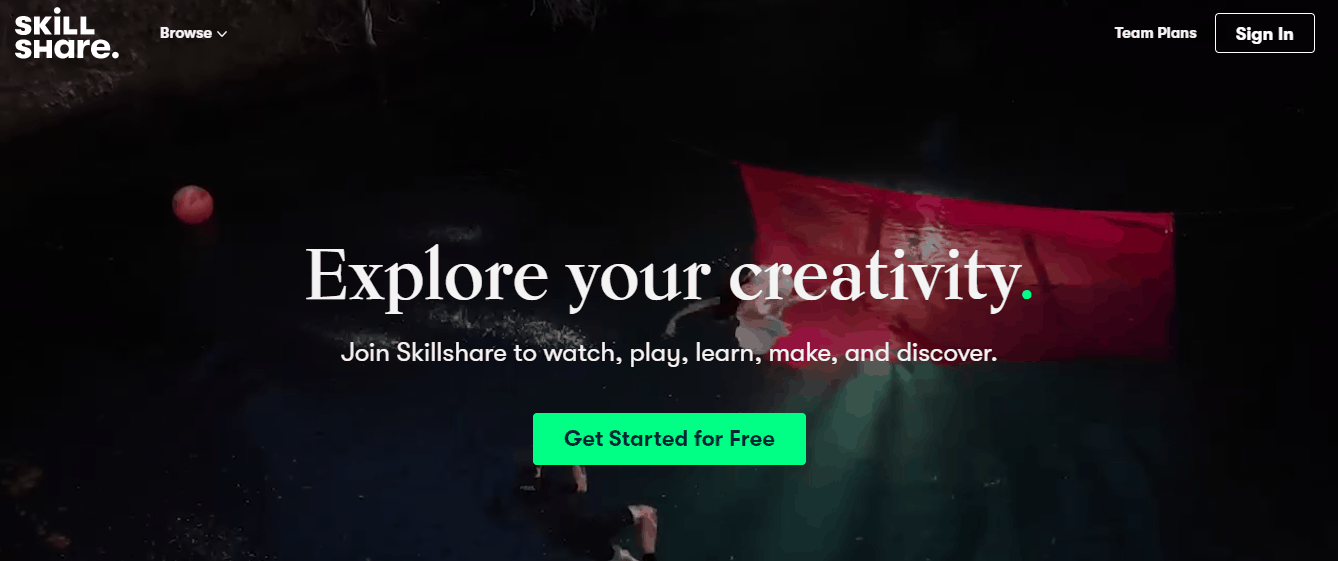 This platform differs a bit from the other ones listed. Skillshare is an excellent option for creative types since it allows you to share your expertise through shorter courses (20-60 minutes). Plus, all courses can be broken up into smaller modules.
Skillshare has an audience that is already established. But, the not-so-good thing about it might be the fact that you do not get so much freedom to change or edit stuff; plus, their marketing tools are not as good as they could be.
LearnWorlds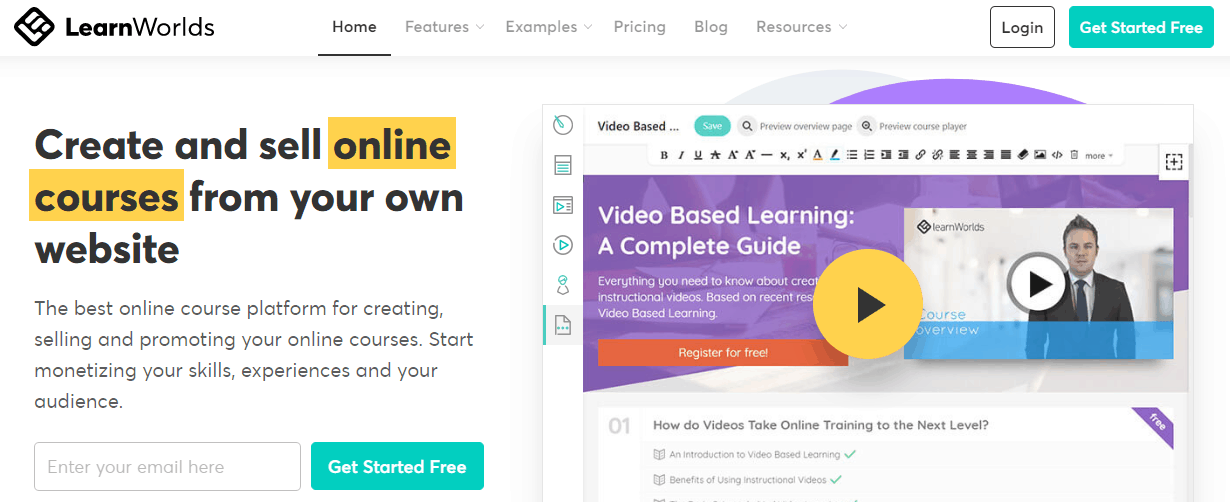 LearnWorlds is a great learning management system that has some really useful features. It provides you with an option to create and manage your courses, and some of its features include quizzes, certificates, blogging, memberships, and course compliance.
LearnWorlds gives you the ability to offer users free lessons in a course in order to help them decide if the course is right for them.
It does have some really good tools, but, on the other hand, it lacks many marketing features, so you probably need to take that into consideration too.
Conclusion
Before deciding which platform to use, you need to think about what exactly do you want from a course creation platform. There are many platforms you can choose from, and now that you found out more about some of the best Kajabi alternatives, the decision might be a bit easier.
To sum things up a bit more:
Udemy might be great for beginners to learn more about creating courses.
Ruzuku is very easy to use if you have ever used WordPress before.
If you are more of a creative type, you might want to try using Skillshare.
LearnWorlds has some great features, but its marketing is not quite good.
With Gurucan, you get many great features for creating different types of content; plus, using it is easy and quite simple, so it could work well for both beginners and experienced users.
In case you need more information about these Kajabi alternatives, you can always check out their websites and find out more.
And, that would be it. You heard about some of the possible options; the rest is up to you!