Naturally, people prefer visuals over written data, especially when it comes to dully factual information. As a result, turning that data into charts may be a better solution for increased comprehension and simplicity.
On the one hand, making good charts is not an easy job. On the other hand, today, there exist various tools to assist you and do most of the job for you when it comes to this tedious task. Here are some of those free and paid tools to help you make the perfect charts.
1. Redbooth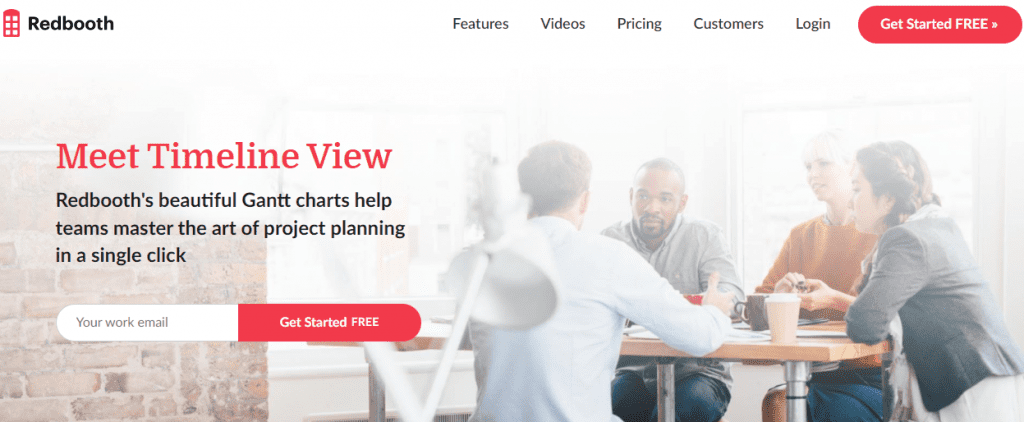 Redbooth is a Gantt chart application, and we can use it for major project management. It is dynamic and makes even the most complicated marketing campaigns or client engagements a breeze.
You can choose to either take a glimpse at the big picture or zoom in for a more comprehensive inspection. Add tasks instantly, create dependencies, set deadlines, quickly identify overdue tasks, and more. All of this is visible at once, and you can use the drag-and-drop tool to flesh out the details and plan easily.
2. Zoho Projects
Zoho Projects is software that makes for good cloud-based project planning. It is efficient, and with its help, you can keep tabs on tasks and work with your team with ease. Among other things, it offers integration with multiple other Zoho applications and also some other third-party applications.
You and your team can also access it from mobile phones, so you don't have to worry about not staying updated. Managing, planning, and organizing your projects from the comfort of your home should be easy enough with this tool.
3. Canva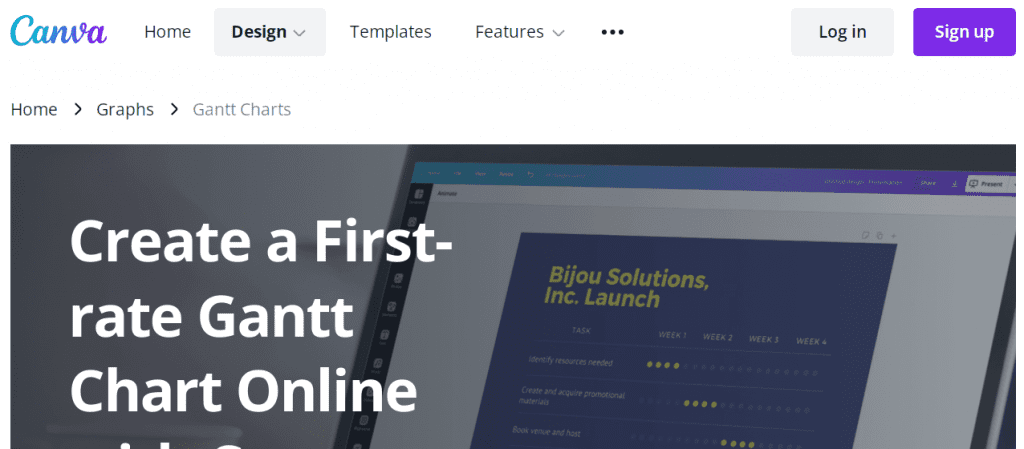 Canva allows you to choose from a library of polished ready-made templates. You have the option of selecting from over a million images or uploading your own.
Furthermore, those can be edited to your liking and improved with the various available filters. You don't have to bother following any guides; choose the template and customize it. You can efficiently distribute it through e-mail or even print it out in high resolution when everything is done.
Canva makes it simple to collaborate within your team or with other teams by allowing you to edit and share the chart from any device.
4. ClickUp
With ClickUp, you get a full view of everything, and also, you can find every single task in a moment as you have many filters to sort and organize them exactly how you want it.
Using the Spaces and Folders features, you can further organize your departments and teams. Not to mention that you can manage your tasks in various ways, automate them, add custom field data, and do many other things. You can also make tasks simpler by fractionating them into subtasks.
5. GanttPRO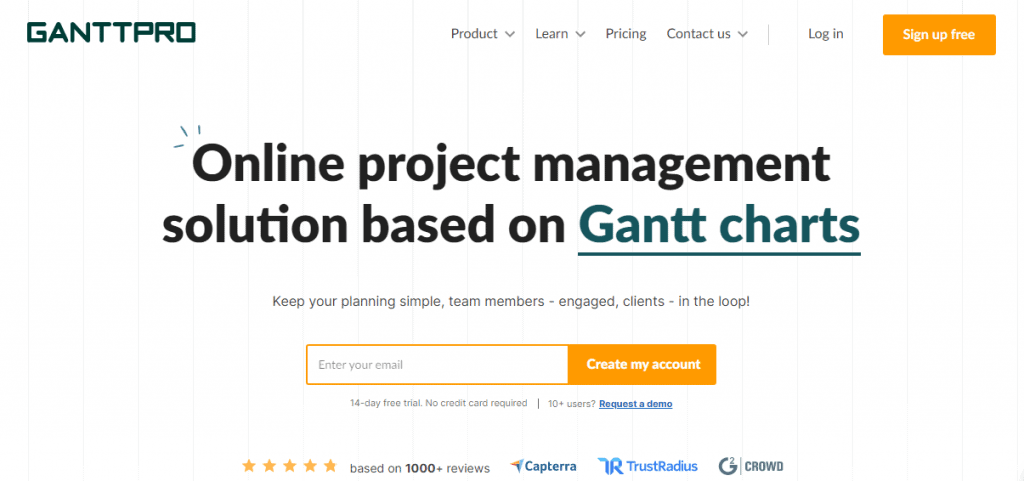 GanttPRO is a paid tool for making charts, and it offers an array of features. It has a very user-friendly interface. GanttPRO generates clean charts, and using the tool to manage projects is a breeze.
A free trial is available, so you won't have to worry about committing without first ensuring that it's the best option for you. You can view the project in a grid, portfolio, or board view.
Conclusion
If you have a project to manage and want to coordinate your team remotely as best as possible, you should check out these tools to help you out. They're all great visual representations of everything you need to organize your tasks well.