What was once the perks of high-end websites with millions of visitors are now the imperative for any site that wants to attract visitors and increase visibility. In other words, regardless of whether you're running a small boutique site or a huge eCommerce platform with millions of visitors, nowadays, it's a must for your website to be top-notch.
As Google's algorithms get stricter and more sophisticated, having an ok website simply won't cut it. In order to find your way to the first page of the search results for your target keywords, your website has to be on point.
If you wouldn't even know where to start with this, the first step is easy – before deeper SEO and content strategies, your website has to be optimized for speed and performance. These factors are not only important for your search engine ranking, but they also determine its overall user experience.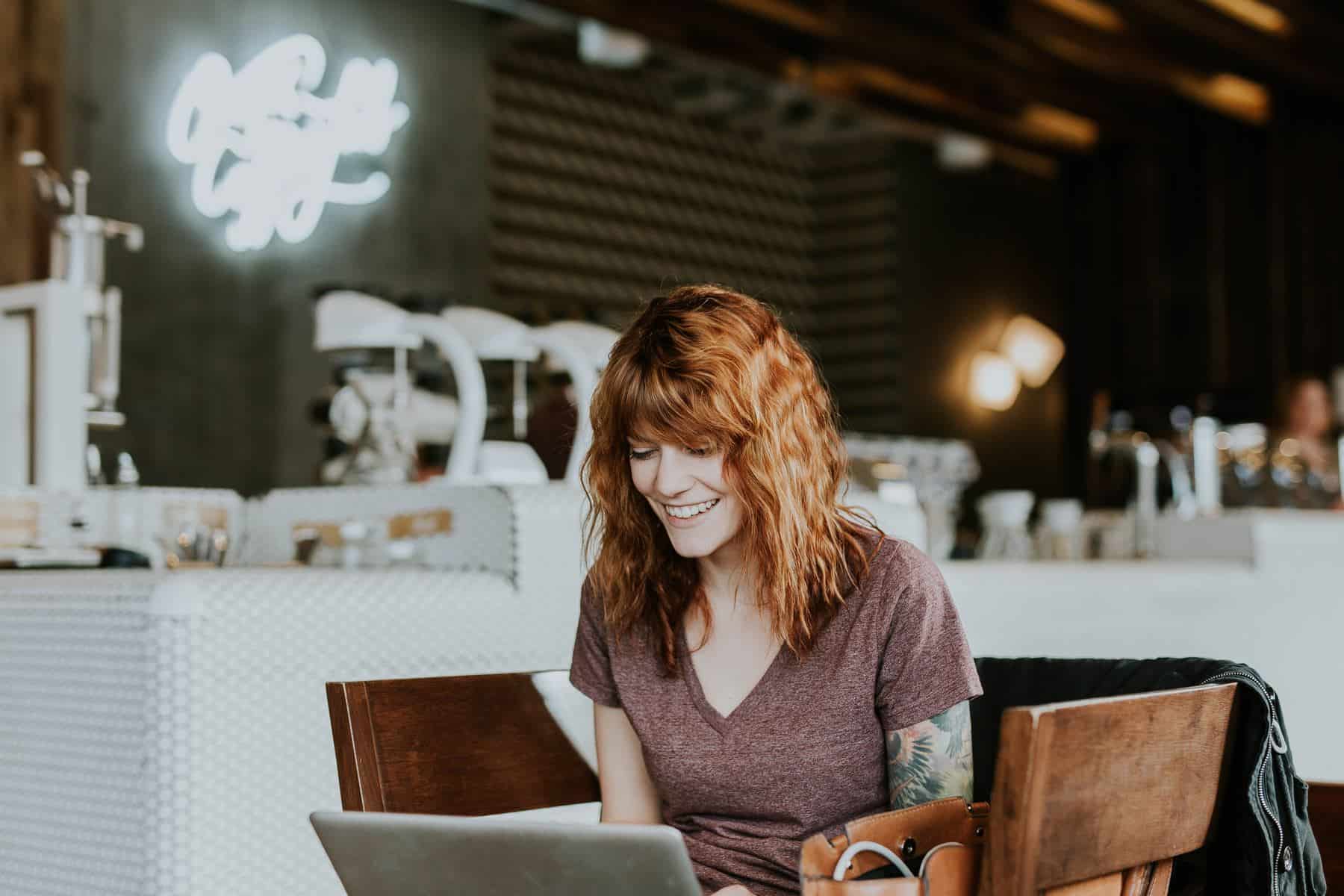 In the cutthroat world of highly competitive industries and niches, having a slow website is a surefire way to bring down your sales and marketing efforts, which will have a direct detrimental effect on your business. In fact, Google has officially announced that it will factor in site speed and page speed into its search engine results.
If you're not a developer or an IT person, it might sound scary that your website needs to be super-optimized in order to succeed. After all, you don't want to spend too much time away from your core business (or your passion) or bet your bottom dollar on website optimization from outsourced experts.
Luckily, there are resources that enable you to avoid both of these pitfalls: you can have the option for DIY website optimization at a very low cost. In this overview, we're presenting one of the best ways that you can do this: the WordPress Optimization plugin Hummingbird.
About the WordPress optimization plugin Hummingbird
If you have ever been near a forum or a blog discussing WordPress site optimization, you have definitely heard about WP Hummingbird. It's one of the most popular plugins across all categories and currently the number one WordPress optimization plugin on the market.
About WPMU DEV
Hummingbird WP's developer is WPMU DEV, present in the WordPress game ever since 2004. They offer an all-around solution for all your WordPress needs:
Hosting: powerful, yet affordable dedicated WordPress hosting with numerous useful features such as dedicated memory, analytics, and built-in WPMU DEV plugins
The Hub: a 360 solution for managing all your websites in one place (even if they're not hosted with WPMU)
WordPress support: if you need a WordPress rock star that will solve any issue you can possibly come across, WPMU DEV offers help from their expert teams knowledgeable in all things WordPress
WordPress plugins: WPMU has a powerful collection of some of the most important WordPress plugins out there, such as Smush, Defender, Hustle, Prominator, and others. They are all available both in the free and premium versions.
Hummingbird Pro is definitely the flagship product of WPMU DEV's collection. It has positioned itself as a must-have plugin for all WordPress sites, regardless of their industry and topic.
The plugin currently has over 70,000 active installs (with a total of over 900,000 downloads) with an average rating of 4.8 and more than 440 5-star reviews.

It also has a very active support team, which you can see from the support forum and the high number of issues solved on the WordPress plugin platform. If there's anything you would like to find out in more detail, you can also access the plugin's documentation files.
Functions and features of the WordPress optimization plugin Hummingbird
Ready to find out how the Hummingbird does its magic? In the following sections, you can read all of the included functions that Hummingbird WP offers to its users. All of the features mentioned below are crucial for the process of making a website run faster and smoother.
1. Performance reporting
To start your process of website optimization, first, you have to find out where you stand. Unlike no other plugin available on the market, Hummingbird Pro will give you a detailed, extensive report on all the dimensions of your website's performance. After this type of insight, it will be much easier to figure out where your WordPress site falls short and which areas you can improve.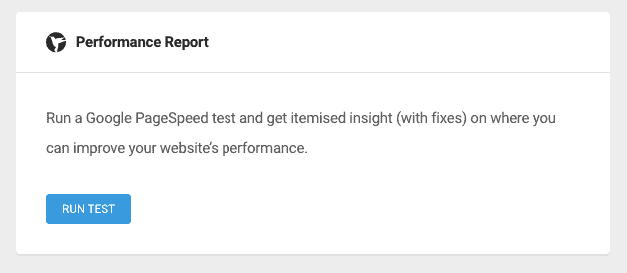 2. Speed improvement recommendations
Hummingbird WP Optimization will use your performance report, and the insight gathered from the analysis of your website to give you a recommendation of all the things you can do to make your website and pages run faster. What's more, with Hummingbird Pro, you will be able to apply all of these recommended changes within the plugin, with no technical knowledge necessary. After you have carried out the recommended changes, you can re-test the performance of your website to see if there are any loose ends remaining.
3. The browser and RSS caching
By using browser caching, you can significantly reduce your website loading time by asking your visitors to cache a copy of your website in their browsers. This way, repeated visitors will have a much faster loading time the next time they visit your site, because most of the files are already stored and re-used.
4. Full-page caching
Just like browser caching, full-page caching can drastically reduce the loading time for your pages. It instantly displays CMS pages, categories, and products. When full-page caching is enables, the page can be read directly from the cache. In the opposite case, each time a page is loaded, it has to run chunks of code and obtain database information.
5. Gravatar caching
Gravatars are images shown next to the author's bio and in the comments on WordPress. They are definitely visually appealing and give a colorful social component to your website, but naturally, loading them hinders your page loading speed. For repeated visitors, Gravatar caching can significantly reduce the loading time, especially if you have a lot of them on your website (in the comments).
6. Minify files
Code can get chunky, especially in WordPress. So, if you want to reduce the overall size and increase the speed of your website, you can minify files and the underlying code. In other words, minification is the process of stripping comments, whitespace, and optimization of programming patterns. Minifying files can be quite a hassle if you're doing it manually, so this function is definitely very useful for non-developers.
You can also use Hummingbird to clean up your databases, which tend to be quite chunky if you have been creating and posting on your website for a while.
7. Combine files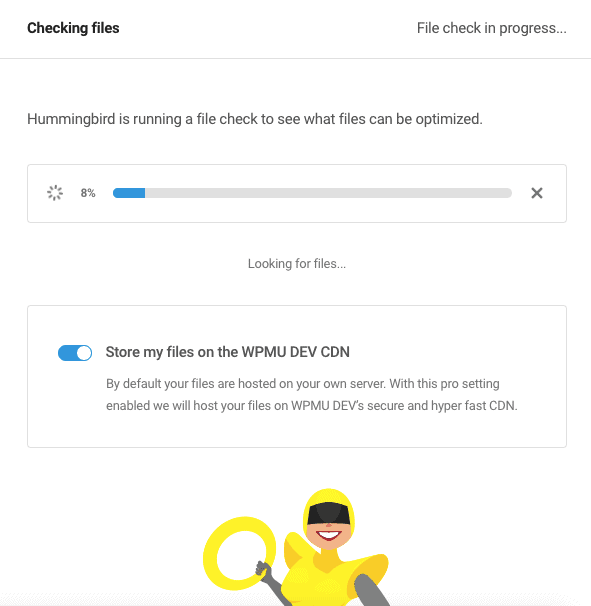 Having separated external CSS files is a common website performance error shown in Hummingbird, Google PageSpeed Insights, and other performance reporting tools. Due to the technical nature of this problem, it's a very common problem for WordPress owners. What it actually means is that you probably have dozens of CSS files that are loading from an external domain or a CDN. Hummingbird WP resolves this issue by combining these files, which results in single-request loading.
9. Set load position
This function in the Hummingbird plugin enables you to publish all modules in a specific position. According to JoomlaBamboo, load position is "an incredibly flexible solution for adding often used content and markup to your content items as well as simply loading module positions into your content."
10. Simple GZIP configuration
Configuring GZIP files in WordPress is another resort for developers and experts who want to decrease the size of a WordPress site. However, Hummingbird WordPress optimization plugin enables this process even for non-developers and makes the process more simple than ever.

GZIP is a file format that is used to compress and decompress files. It can compress JavaScript, HTML files, and stylesheets, but not images. For compressing images, you can use WPMU DEV's popular plugin Smush, which remarkably decreases the size of the images on your website. This plugin also offers the option to optimize all your images on upload, so you are always running a lightweight, fast website.
12. Advanced Minification controls
As previously mentioned, minification is an unavoidable process when trying to achieve maximum optimization. Within Hummingbird Pro, you can access advanced controls that will allow you to minify various aspects of your site. This way, you will only be left with the necessary code and not carry any additional weight from needless sections.
13. Syncing with an Uptime monitor
Uptime monitoring is another highly important aspect of optimizing your website. If you're running an online store, downtime can have a severe negative impact on your sales and profit. Therefore, the ultimate goal is to achieve the highest uptime possible. This is ultimately dependent on your hosting plan, so if you notice difficulties in this aspect, you can contact your hosting provider or consider switching to WPMU WordPress hosting.
14. Downtime and slow load notifications
For downtime incidents, there's no need to actually load your page or manually start a performance check to find out that things have gone south. Each time there is a down period on your WordPress site, Hummingbird will notify you. Even more importantly, the plugin will notify you when certain pages of your website are loading slowly. This way, you can act quickly and prevent the slow-loaders from having a bad impact on your UX.
15. Average page speed tracking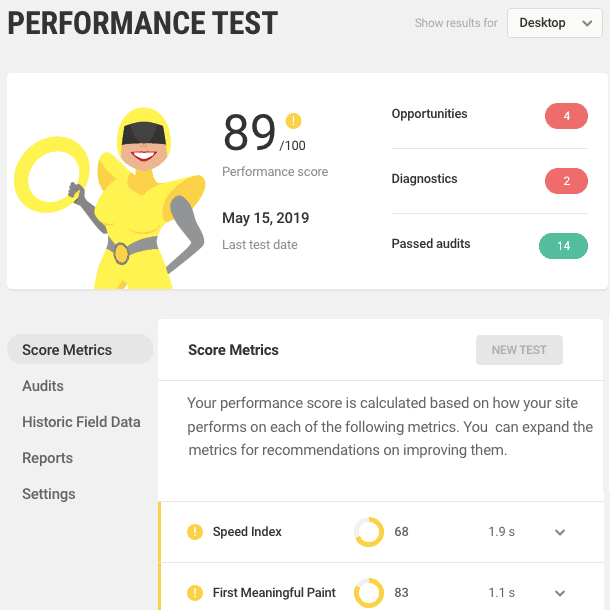 Hummingbird WP takes all of the historical data related to your page speed records (from the time that you first activated the plugin) and presents it to you in an average page speed report. When you first start using WPMU DEV Hummingbird and implement all the suggested changes, you can quickly see the difference in the average page speed report.
16. The better search engine positioning
As we have previously mentioned, website speed and performance have a strong impact on your search engine rankings. Next to the general SEO benefits that come with having a high-speed, well-performing website, Hummingbird also introduces functions that will boost your SEO even more.
WPMU optimization package
In order to experience the full power of WPMU DEV's amazing plugins and launch your website to the stratosphere, you can try using the combination of their two most successful optimization apps – Hummingbird and Smush. You can subscribe or use both of these separately or together. However, it's recommended to use both in order to achieve maximum WordPress optimization.
After you have optimized your WordPress site using Hummingbird WP, you can install and activate Smush and take care of your images and photos. As you are aware, images are some of the bulkiest and size-heavy items on your WordPress site. So, it wouldn't make sense to take care of caching and minification without compression your images, too.
When using Smush, you don't need to have any technical knowledge to use the plugin. You simply select the images you want to 'smush' or bulk smush a larger number of images all at once. After that, the plugin will do the work for you, and you will be left with small, speed-efficient images!
If you want to use the WPMU Optimization package (Hummingbird + Smush), you can try the Pro version for free for the first thirty (30) days. After that, the pricing package amounts to $49 per month for both plugins.
The best way to see what these plugins can do is to test them out with the trial version. Hummingbird and Smush have the capacity to turn even the slowest of WordPress sites into warp-speed websites. So, if you want to take the first step towards a high-performing, super-optimized website, we definitely recommend that you install these plugins.
Overall Rating of Hummingbird WP Optimization
As you had the chance to find out in this overview, there aren't that many plugins that come close to Hummingbird in terms of quality, performance, and pricing. This is actually the reason why it continues to be the leading optimization plugin for WordPress for all types of users.
Its versatility and simple use are additional reasons why this plugin is so popular and well-received. Everyone needs an optimized website – but Hummingbird has actually made it possible for basic users and absolute beginners to achieve amazing results on the performance tests. On the other hand, experts and developers can also greatly benefit from WP optimization plugin Hummingbird, because it saves a lot of time and effort.
Coming from the plugin superstars WPMU DEV, it's no surprise that this plugin is so well-developed and successful. But, the best way to prove all this is for you to try it yourself. Start your optimization journey by downloading and activating Hummingbird!