One of the things that marked the internet of 2010s is the numerous and quite frankly alarming security breaches. They were a much-needed wake-up call to the public to secure their internet usage. Users could personally secure some parts of their internet usage via VPNs and other whatnots. But the demand for increased security rose each day.
That's where SSL certificates (short for secure socket layer certificates) came into play. These protocols ensure that your website respects your visitors' privacy. But also, it would protect their data. Before the certificate, make sure you have this plugin – WP Force SSL. You can also get a free certificate by using the plugin. Useful, right? WP Force SSL redirects insecure HTTP traffic to secure HTTPS traffic and resolves SSL errors without touching or changing any code.
SSL certificates became so important that search engines discriminate against websites that lack such certificates. That's why you should always make sure to employ a proper SSL provider. Not only for your benefit but for the safety of your visitors too.
And to quicken the picking process, here are some of the best SSL certificate providers out there.
SSL.com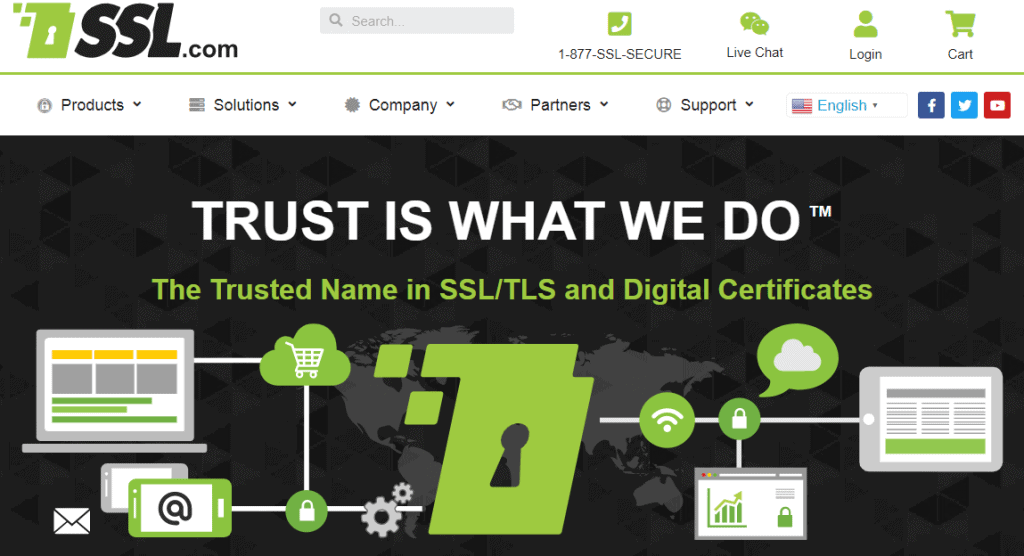 To start, SSL.com is the most accessible provider for newcomers, especially if you don't need a massive security system that requires a lot of tinkering. Of course, the more expensive or detailed options might provide more security. Still, a simpler option might suffice if you're starting or even trying to make a personal site.
With prices starting at around $35 a month, SSL.com makes itself the perfect option for people who needn't support a costly alternative. And with the fact that SSL.com covers unlimited server licenses and reissues from its cheapest options, there's no reason not to check it out if you need more robust security for your new site.
DigiCert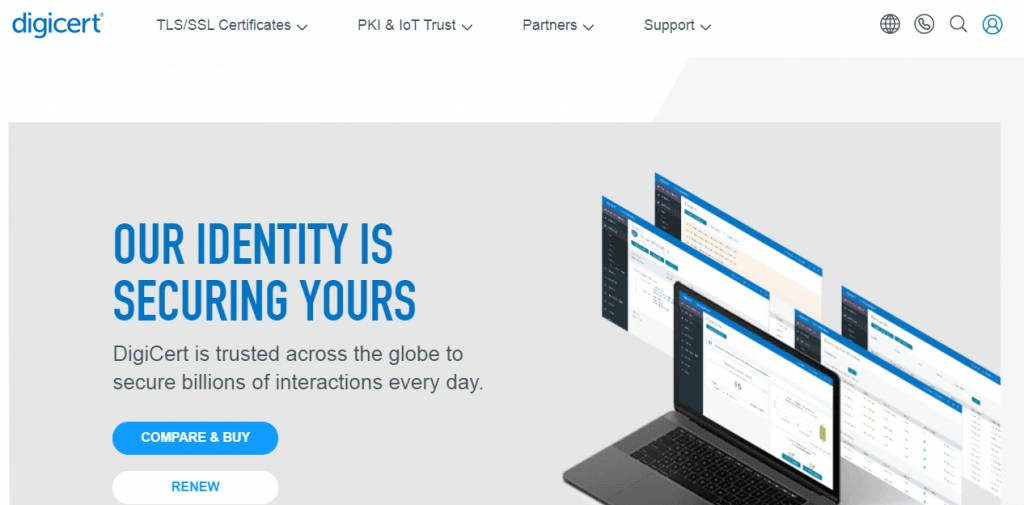 And if you're looking for a provider that has a bit more prestige to their name, look no further than DigiCert. Since its inception in the early 2000s, DigiCert has served some of the most prestigious banks in the world. It was faithfully ensuring that their cybersecurity's top-notch. With this fact on the plate, we can say that this provider is a solid pick when securing eCommerce websites.
After all, losing your customer's data can be devastating for your business and your customers' personal lives. Therefore make sure you invest properly in your security with DigiCert, or you might regret it when problems arise.
Entrust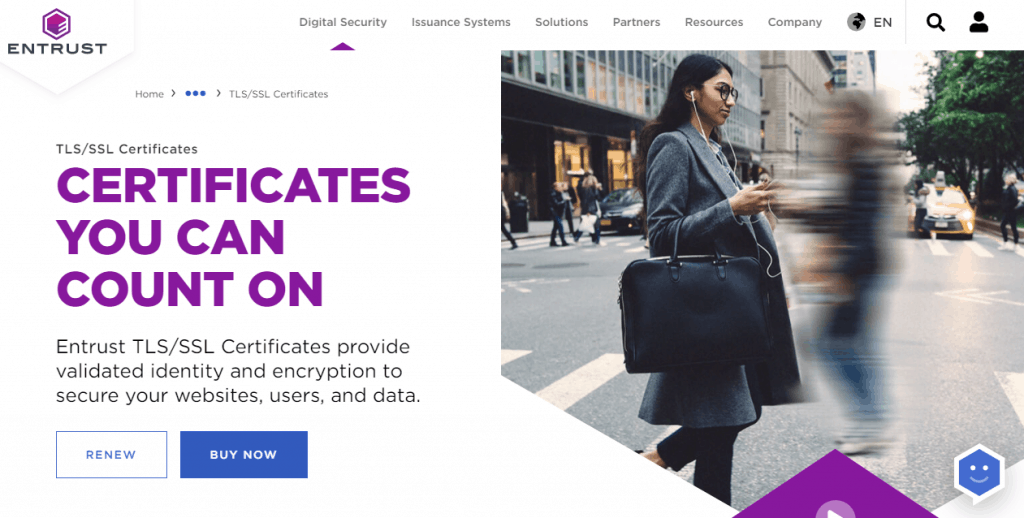 Another SSL giants Entrust that dates its origins back to the 90s. With decades of experience Entrust knows what type of SSL certificate suits you best.
Whether you need to protect a single site or a massive domain that spreads across the internet seemingly endlessly.
However, it can even scan your website and check for any malware or possible weaknesses.
And to make sure Entrust offers quality products, they only provide the best security options available while altogether forgoing the generally cheapest but least safe options.
Entrusts offers unlimited server licenses, so further, there won't be any extra or hidden costs snuck into your deals with fine print. Even tho Entrust may be more expensive than other providers. Its features make it worth the price.
Sectigo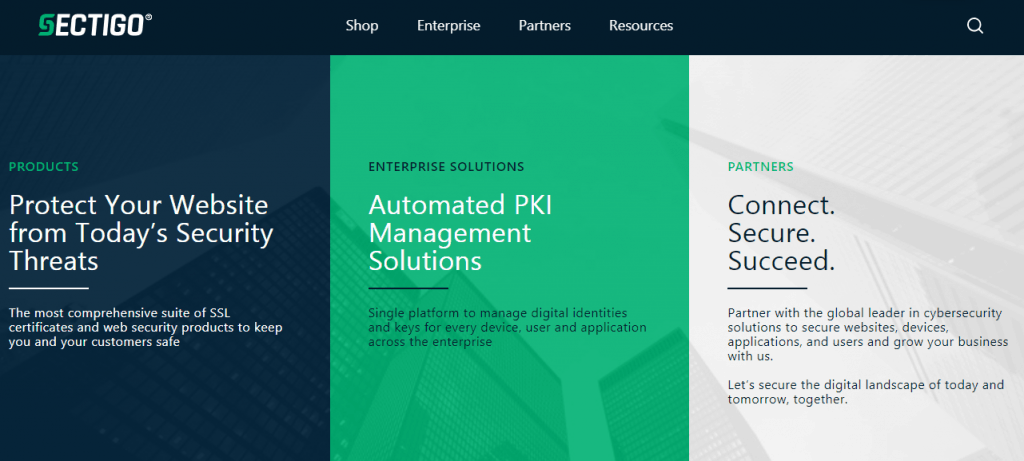 While most SSL providers offer a multitude of subscription models, none are so lasting as Sectigo. Sectigo offers the standard array of SSL certificates that range from Domain Validation to Extended Validation. And each of these certificates can be subscribed to instantly, for more than one year period.
Isn't it amazing to be able to avoid the muss and fuss of resubscribing every couple of months or take the recurring draining fees? It can be incredibly annoying if you're looking to create a long-lasting website. Also, you can save up to 20% of the initial price with the more extended plans on offer. It might seem trivial in turn, but that incremental saving can help you out in budgeting the rest of your website.
GoDaddy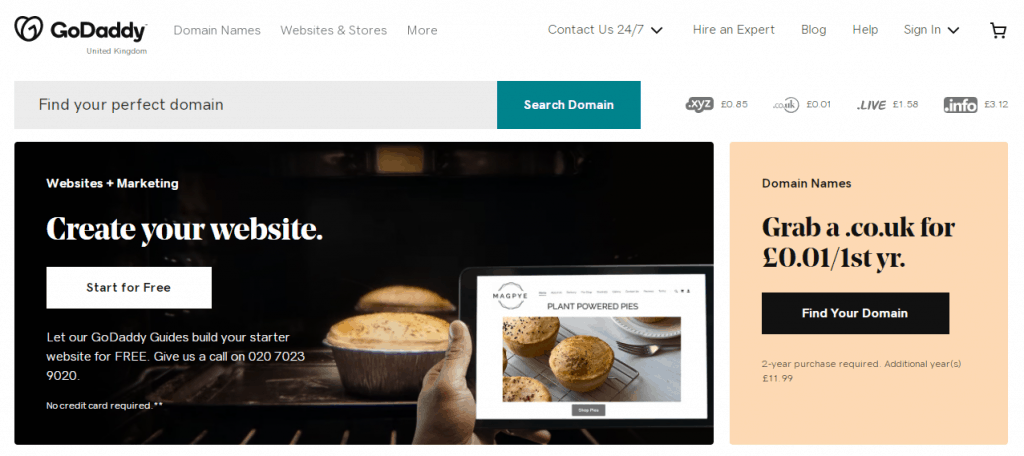 If you're looking for something a bit more well-rounded in your SSL provider, look no further than GoDaddy. This provider can not only provide you with the much-wanted SSL certificate. But also help you out with hosting, general security, and other website creation shenanigans.
This type of provider may be the best for smaller website options as its primary focus is website formation rather than domain protection.
And make no mistake, it's a great security tool, but it lacks compared to some professional domains' security giants. Using GoDaddy can be a perfect stepping stone while starting a new website as it covers potential issues that you can easily miss.
Additionally, GoDaddy ensures the safety of your site with its strong 2048-bit encryption so that your visitors may feel safe at all times.
GeoTrust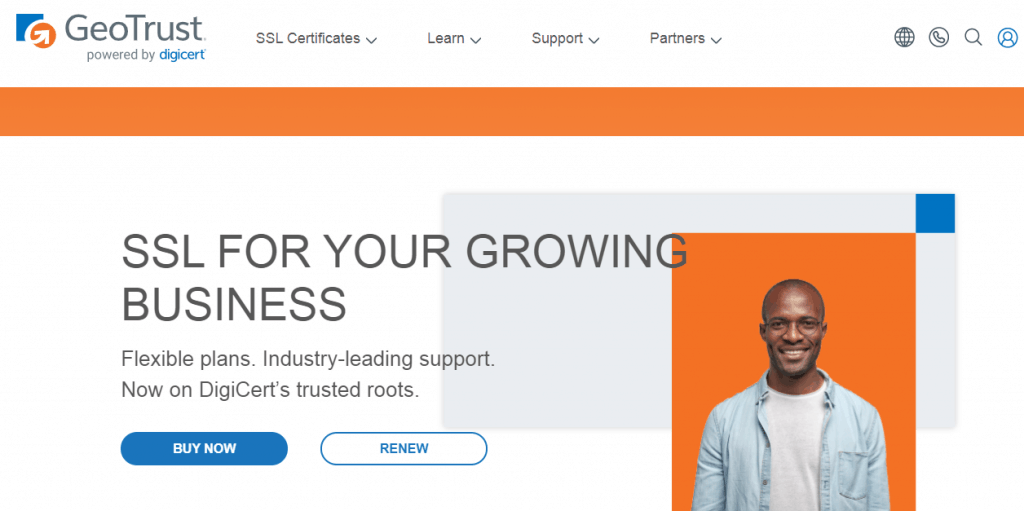 If you require a more in-depth look at your security, check out GeoTrust. With GeoTrust, you can make sure every little detail about your website's as safe as possible.
Also, we won't miss mentioning the prices. With prices starting around $60, even new websites can enjoy a safe brand. The main benefit of using GeoTrust's its cost-efficiency, as no other provider gives these SSL options for such a price.
Additionally, as it offers multiple synergies with other security products, you can create a website with impeccable safety ratings. Not only will your visitors be safe, but even your website itself will be protected from inside issues. Since GeoTrust offers 24/7 customer support options to ensure a smooth workflow for you and your website, there is no doubt in that.
So go on and check what SSL certificate would be perfect for your website, and be sure to grab a long-term plan to save a bit more money.
Conclusion
To conclude, picking an SSL certificate provider may seem like a difficult task. But if you choose a trustworthy provider, not only will you get the certificate but a myriad of features to boot. And those extra features might be just what you need. Especially if you're new to building websites, they can enhance your website security and patch up vulnerable holes in your system that you might not have noticed.
Some of you might even think of this SSL certificate as unnecessary. But don't fool yourself even if your website functions just fine without them. It will drive away potential visitors when they see the unsafe marker while they're loading the page. So why risk your safety and profits when you can ensure both with an SSL certificate.