As a car owner, having the right tools at your disposal can make a significant difference in how you maintain and care for your vehicle. While not every car owner may be a certified mechanic, having a basic set of essential tools can empower you to handle simple repairs and maintenance tasks on your own.
In this blog post, we will share a list of the top five must-have tools for DIY car owners, enabling you to save time and money by performing basic automotive tasks yourself.
Socket and Ratchet Set
A socket and ratchet set is a fundamental tool that should be in every car owner's arsenal. This versatile set typically includes a variety of sockets in different sizes, a ratchet handle, and extension bars. With these tools, you can easily tighten or loosen bolts and nuts throughout your vehicle. From changing spark plugs to removing wheels for tyre rotations, a socket and ratchet set is a go-to tool for many automotive tasks.
When purchasing a socket set, opt for one with both metric and standard (imperial) sizes to ensure you have the right fit for your car, as different car models may have various bolt and nut sizes.

Screwdriver Set
A reliable screwdriver set is another essential tool for any car owner. Many components in vehicles are secured with screws, and having the appropriate screwdrivers will enable you to disassemble and reassemble parts with ease. Look for a set that includes both flat-head and Phillips-head screwdrivers, as these are the most common types used in automotive applications.
Screwdrivers are essential for tasks like removing interior panels, replacing cabin air filters, installing new car batteries, and much more. Having a quality set will ensure that you have the right tool for the job and minimise the risk of damaging screws or vehicle components.
Jack and Jack Stands
For any DIY car owner, a sturdy floor jack and a set of jack stands are crucial tools for performing maintenance tasks that require access to the underside of the vehicle. Whether you need to change a flat tyre or perform an oil change, using a jack and jack stands will provide a stable and safe working environment.
When using a jack to lift your car, always ensure that you place the jack stands under the vehicle to support it securely before working underneath. Safety should be a top priority, and following proper procedures when using a jack and jack stands is essential to prevent accidents.
Pliers and Adjustable Wrench
Pliers and an adjustable wrench are versatile tools that come in handy for a wide range of automotive tasks. Pliers are particularly useful for gripping and bending wires, removing hose clamps, and holding small parts in place during repairs. An adjustable wrench allows you to tackle various bolt and nut sizes, offering flexibility when your socket set may not have the right fit.
When choosing pliers, consider getting a set that includes both regular and needle-nose pliers for added functionality. As for the adjustable wrench, invest in a quality one that provides a firm grip and minimises the risk of rounding off bolts and nuts.
Tyre Pressure Gauge and Inflator
Maintaining proper tyre pressure is vital for your safety, vehicle performance, and fuel efficiency. To ensure your tyres are inflated correctly, every car owner should have a tyre pressure gauge and inflator.
A tyre pressure gauge allows you to check the air pressure in your tyres regularly, making sure they are within the recommended range specified by the car manufacturer. An inflator, on the other hand, allows you to add air to the tyres when needed. Opt for a digital tyre pressure gauge for more accurate readings, and consider getting a portable inflator that you can use at home or on the go.
Conclusion
Having the right tools is essential for any car owner who wants to take a hands-on approach to basic automotive repairs and maintenance. The top five essential tools mentioned in this blog post – socket and ratchet set, screwdriver set, jack and jack stands, pliers and adjustable wrench, and tyre pressure gauge and inflator – will equip you with the basics to handle various DIY car tasks confidently.
While these tools can handle many common repairs and maintenance jobs, it's essential to know your limits. For more complex or critical issues, always seek the expertise of a qualified mechanic. With the right tools and a bit of know-how, you can save time and money by performing basic car maintenance and repairs on your own, ensuring that your vehicle stays in top-notch condition for years to come. Happy wrenching!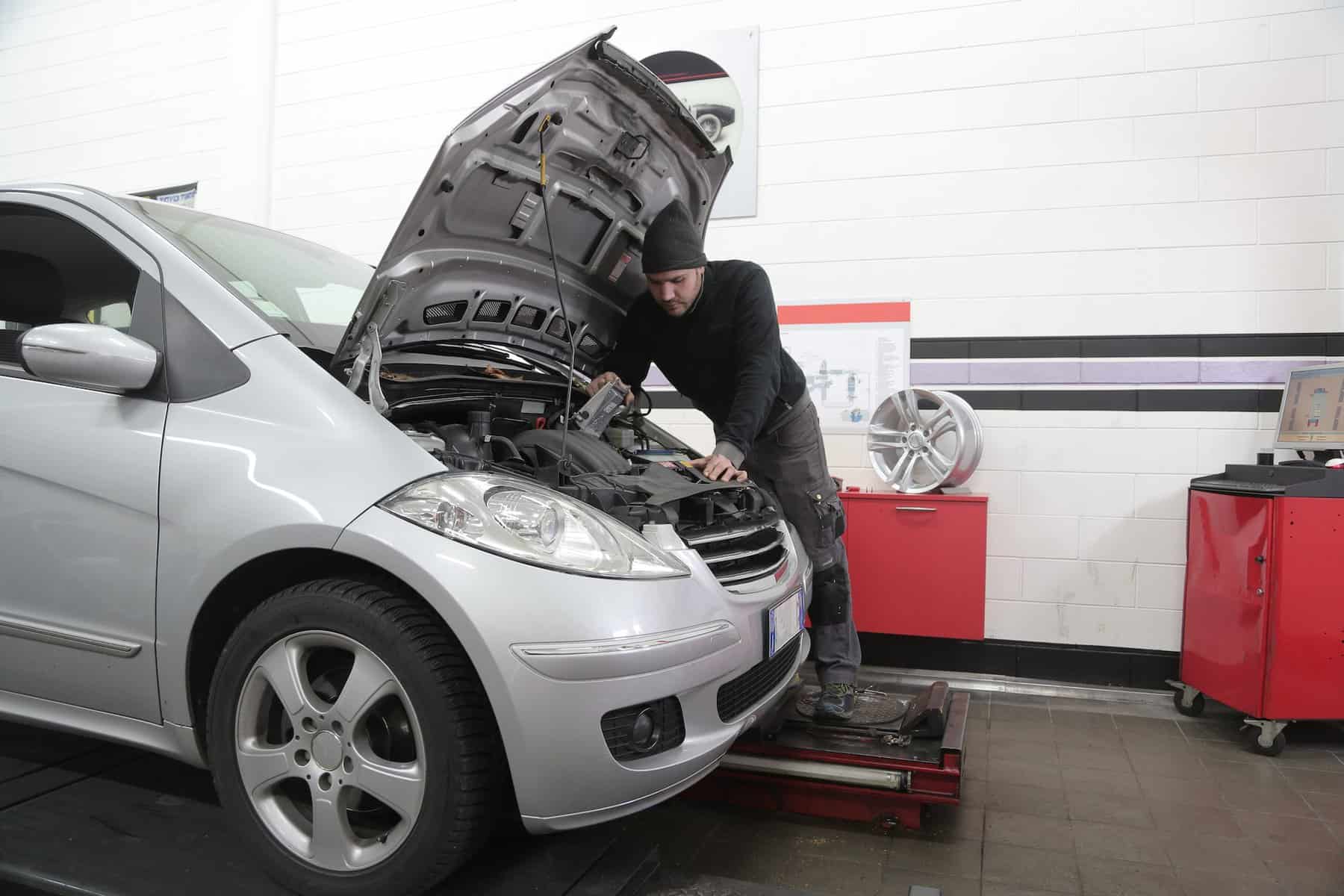 As a proactive and informed car owner, having these essential tools at your disposal empowers you to take charge of your vehicle's well-being. Regular maintenance and timely repairs not only extend the lifespan of your car but also contribute to a safer and more efficient driving experience.
While these top five essential tools provide a solid foundation for DIY car maintenance, it's also beneficial to consider expanding your toolkit over time. Depending on your specific car model and maintenance needs, you might find additional tools helpful, such as an oil filter wrench, a torque wrench for precise tightening, or a multimeter for electrical diagnostics.
As you begin your journey into DIY car maintenance, keep the following tips in mind:
Safety First: Always prioritise safety when working on your vehicle. Use appropriate safety gear, follow proper procedures, and ensure your workspace is well-lit and ventilated.
Read the Manual: Familiarise yourself with your car's owner's manual. It contains valuable information about maintenance intervals, recommended fluid types, and essential safety precautions.
Start Small: If you're new to DIY car maintenance, start with simple tasks like changing the air filter, checking and topping up fluids, or rotating the tyres. As you gain confidence and experience, you can tackle more complex repairs.
Online Resources: The internet is a treasure trove of tutorials, videos, and forums where you can find step-by-step guides and tips from experienced DIYers.
Know Your Limits: While DIY car maintenance is rewarding, some tasks require specialised knowledge and equipment. If you encounter a problem beyond your expertise, don't hesitate to seek help from a professional mechanic.
Remember that regular maintenance not only saves you money but also fosters a deeper connection with your vehicle. Taking an active role in caring for your car enhances your understanding of its mechanics and encourages responsible ownership.
Lastly, never underestimate the value of preventive maintenance. Staying proactive with routine inspections and minor repairs can prevent more significant issues down the road, potentially saving you from costly repairs and unexpected breakdowns.
In conclusion, the top five essential tools every car owner should have – socket and ratchet set, screwdriver set, jack and jack stands, pliers and adjustable wrench, and tyre pressure gauge and inflator – provide the foundation for a DIY approach to car maintenance.
Armed with these tools, along with a willingness to learn and a commitment to safety, you can confidently tackle basic repairs and upkeep, keeping your vehicle in optimal condition. With each successful maintenance task, you'll not only save money but also gain a sense of accomplishment and pride in being a hands-on and responsible car owner. So, get started, and happy DIY car maintenance!