The role of social networks in today's world is enormous, and day by day, it is gaining even more importance. If you want your product, service, or thought to reach a targeted group of people, you need to include your business on social platforms as well.
It can be a demanding and extensive job. You are encompassing various tasks from basic to creative and more challenging studies. Furthermore, whether it's apps like Facebook, Instagram, or tools that help the whole process, they're most commonly used for advertising.
However, it is no strange that we also use them for communication and many other business ventures. To achieve the best possible results, various tools that you can use come to your aid. We have prepared a list of the ten best tools needed to implement social networking strategies effectively.
1. BuzzSumo
Since everything we post on social media requires a lot of research, BuzzSumo is there for you to make the process easier. A tool designed for research processes gives you information on how your content is doing on the media.
Also, you can find the content that people mostly share on social platforms. Furthermore, you can even enter your site's domain, monitor the competition, do analysis, and many other benefits. With BuzzSumo, you can decide which keywords you want to target using the content you place.
This tool offers you a better understanding of your position and your impact on the audience.
2. Canva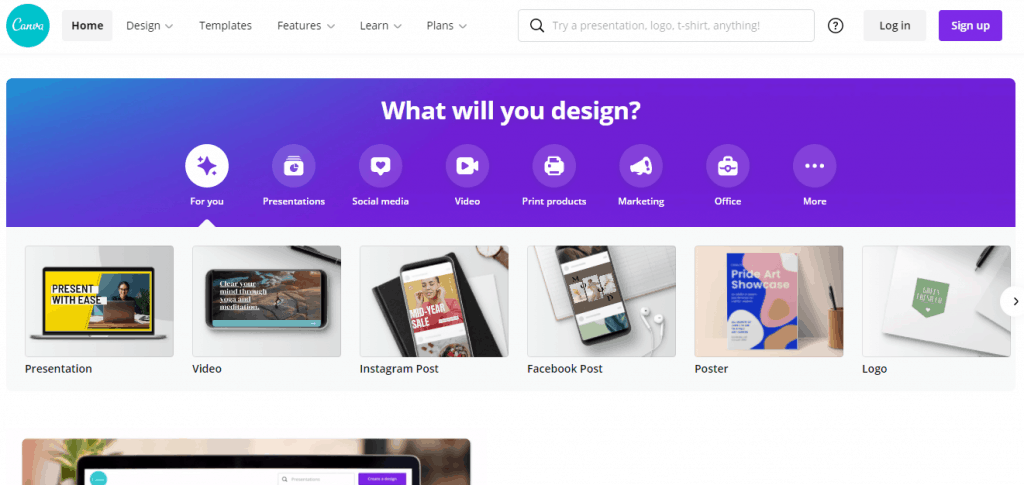 Visual content has gained importance when posting on social networks to attract the target audience. It is a fantastic tool that offers many options for creating great images on social networks. Canva is available to everyone, and it is effortless to use, even for just trying in this field.
If you don't have creativity, Canva offers pre-made templates that you can use on any platform – Facebook, Instagram, and even Twitter. Also, we have to mention that you can find different types of icons and animations. You can use them to enhance the design of your photos.
3. Animoto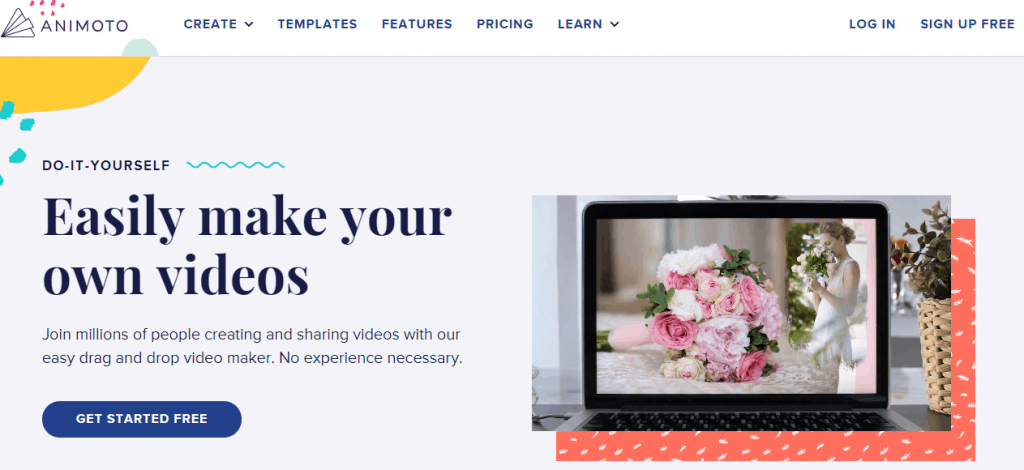 The next in a series of necessary tools for placing the best possible content on social networks is Animoto. Its feature reflects in the creation of impressive videos using your pictures.
However, many users describe this tool as incredibly fast and easy to use. You can also use the templates available with this tool to create videos. It can also be integrated with other applications such as Facebook, YouTube, Twitter, or LinkedIn, making it easier to share on social platforms.
4. Buffer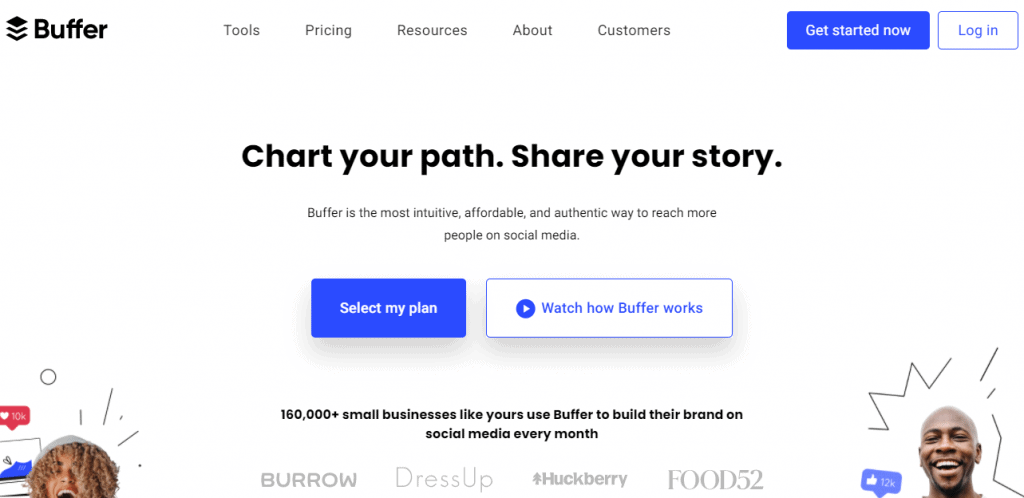 When it comes to scheduling the order of posts on your social networks, Buffer can help you. Initially, this tool was supposed to be for Twitter users. However, it supports all major social platforms, including Pinterest, Instagram, Facebook, and LinkedIn.
With Buffer, you can also connect to multiple accounts to upload photos or videos. Quickly access the process of analyzing your content, and create a posting schedule throughout the day. The existing dashboard of the tool allows you to fill your feed with exciting content without being constantly logged in to a particular social platform.
5. Google Trends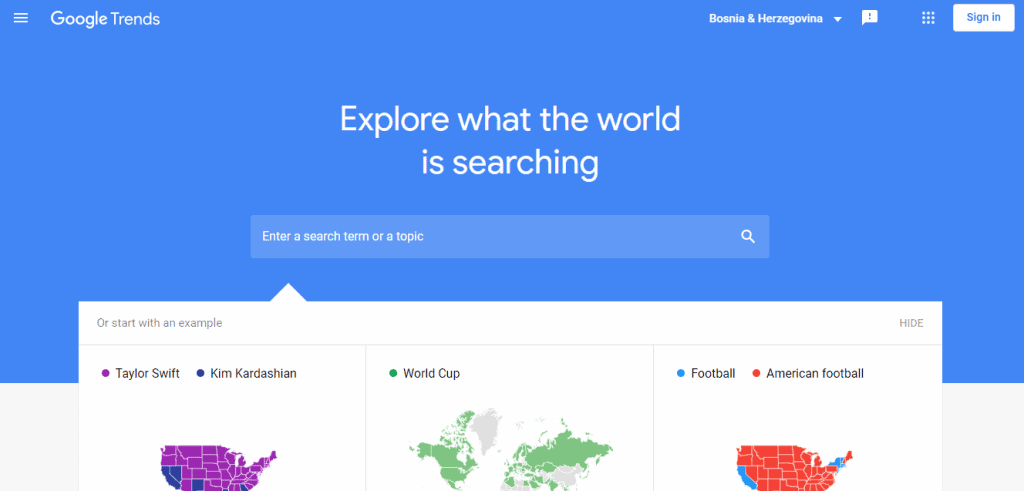 If you want to keep up with trends and news in your industry, this is possible with the help of Google Trends. Google created this tool to help you find online news. Many users use this tool to track important information about world events related to a particular industry or business.
Also, you can use it to track targeted keywords to see if they are currently in trend or not. This process aims to use the acquired data to inform and improve your marketing strategies on social platforms.
6. Hootsuite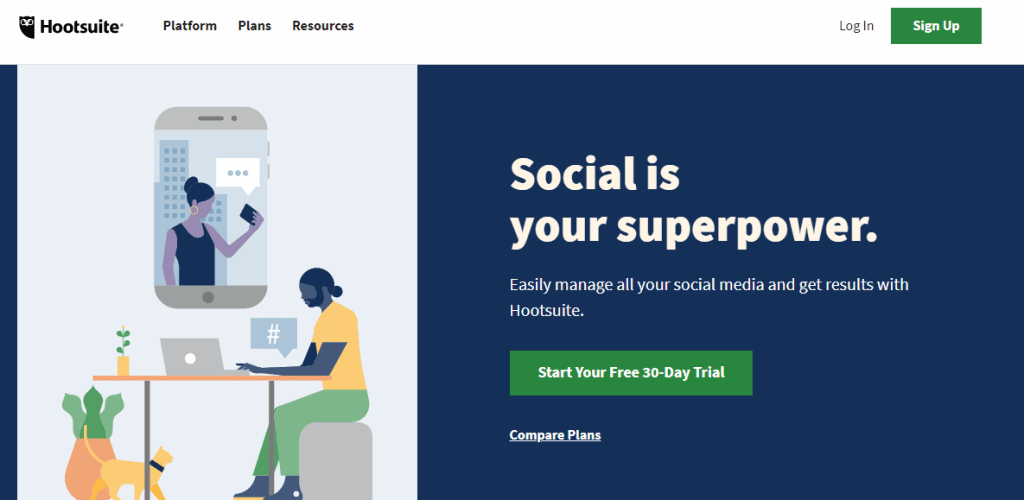 If you maintain several social platforms and you can't reach them all, we have a solution for you. With the help of the Hootsuite tool, you can handle several social media! Keeping everything in one place was never more accessible thanks to this platform.
Also, essential detail about this platform is that registration is completely free. Furthermore, the dashboard offers an overview of all the social networks where you have existing accounts. You can view comments, mentions, assign tasks, and schedule updates.
It integrates with Facebook, Twitter, Instagram, and YouTube, providing the ability to analyze and interact with customers in detail. This so-called all-in-one tool is an indispensable part of any social media management.
7. Feedly
A tool called Feedly is another in a series of exciting tools that can be helpful. As you can tell by the name, follow the work of influencers and their blogs with this tool. It saves you a lot of time, where you have access to all the content you love in one place. You can integrate it with the Buffer app to schedule content output directly from the dashboard.
8. Kicksta
With a very unusual name, this tool specializes in helping to grow the number of organic followers on Instagram. The service in charge of this area "likes" to project about 25,000 photos a month on targeted Instagram accounts. This way, you'll know for sure that real people track your content, not some fake accounts.
All of this aims to achieve greater awareness of your brand. In addition to this feature, Kicksta makes it easy to transfer and process photos and add good hashtags for better visibility.
9. ShareThis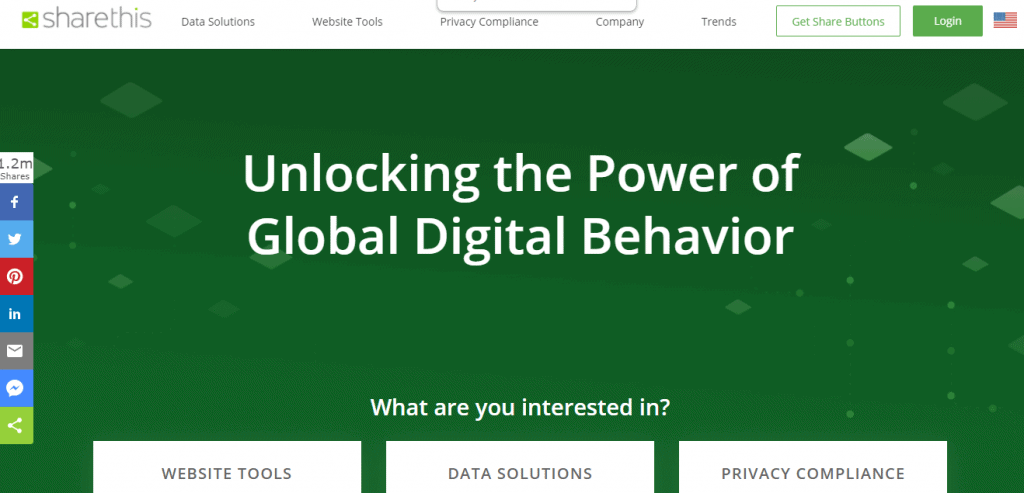 Once you have reached a certain level of visibility of your posts on social platforms, a specific audience will share the same on their accounts. If you want to enable content sharing on other social networks, you can use the ShareThis tool. Its simple installation leads to the desired effect in a few seconds.
Also, you can customize the button you want to use, and you can create your own. With a single button, you can share content with over 30 most commonly used social channels, including WhatsApp, Pinterest, Facebook, Twitter, Linked In, Pocket, Evernote, Instapaper, and many more.
10. Rival IQ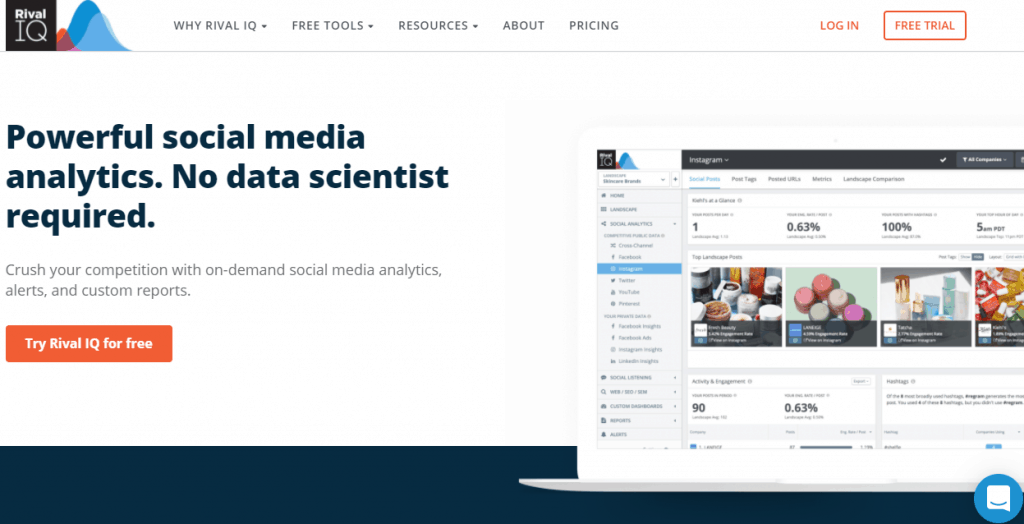 Finally, we will mention the role of the Rival IQ tool, which is designed to provide adequate assistance in the analysis of data and performance achieved on social platforms.
However, its main advantages are competition analysis, social announcements, reporting, and social media audit. Using competitive benchmarks in its operation thus provides sellers with a better understanding of the competition.
Also, it is convenient when it comes to recognizing trends and monitoring results on major social channels. Before you decide to buy the tool, you can try some essential functions completely free of charge.
Conclusion
Social networks are increasingly setting new boundaries and reaching high on the importance scale in the digital business process. However, this should not be your main focus in business, but only upgrading and improving the essence you are trying to place on the market.
Before deciding on the choice of tools, we recommend detailed research of these tools and narrowing the selection to a few of them that you will need to begin with. Note well that less is always better, and so in the field of social media.