As time has progressed, so has the internet. We can now access an unprecedented amount of data and draw limitless conclusions from it. It's simpler than ever to hook up to the web, but users still need to master the art of staying ahead of the curve to avoid security issues. When we're on the clock, we use internet-based applications to do anything from communicating with clients to making business purchases to sharing files.
On a personal level, we are doing a lot of shopping and making the most of our extensive social networks. Each of these moves can make us more susceptible to cyberattacks. Every second of every day, hackers steal identities, use stolen credit cards, and commit other crimes. Or perhaps you're concerned about your safety when using the internet and want to know what measures you could take to mitigate the risks. The internet is always evolving, and the risks associated with utilizing it can make you feel hopeless. A virtual private network (VPN) can give you the anonymity and protection you require when conducting online business.
A virtual private network (VPN) is defined as what exactly?
Virtual Private Networking is shortened to VPN. Seriously, what does that entail? An IP address is required whenever a computer is connected to the internet. Companies and governments can use your IP address to track the locations and pages you visit online. Your internet service provider (ISP) can tell if you're connecting from your house by looking at your IP address. It is aware of the websites you visit, the amount of time spent on each, the files you are downloading, and much more.
They can use this to learn more about you, and they won't give any thought to your right to privacy in the process. The use of a virtual private network alters everything. When you connect to a distant server, no one will be able to see where you are, who you are, or what websites you visit.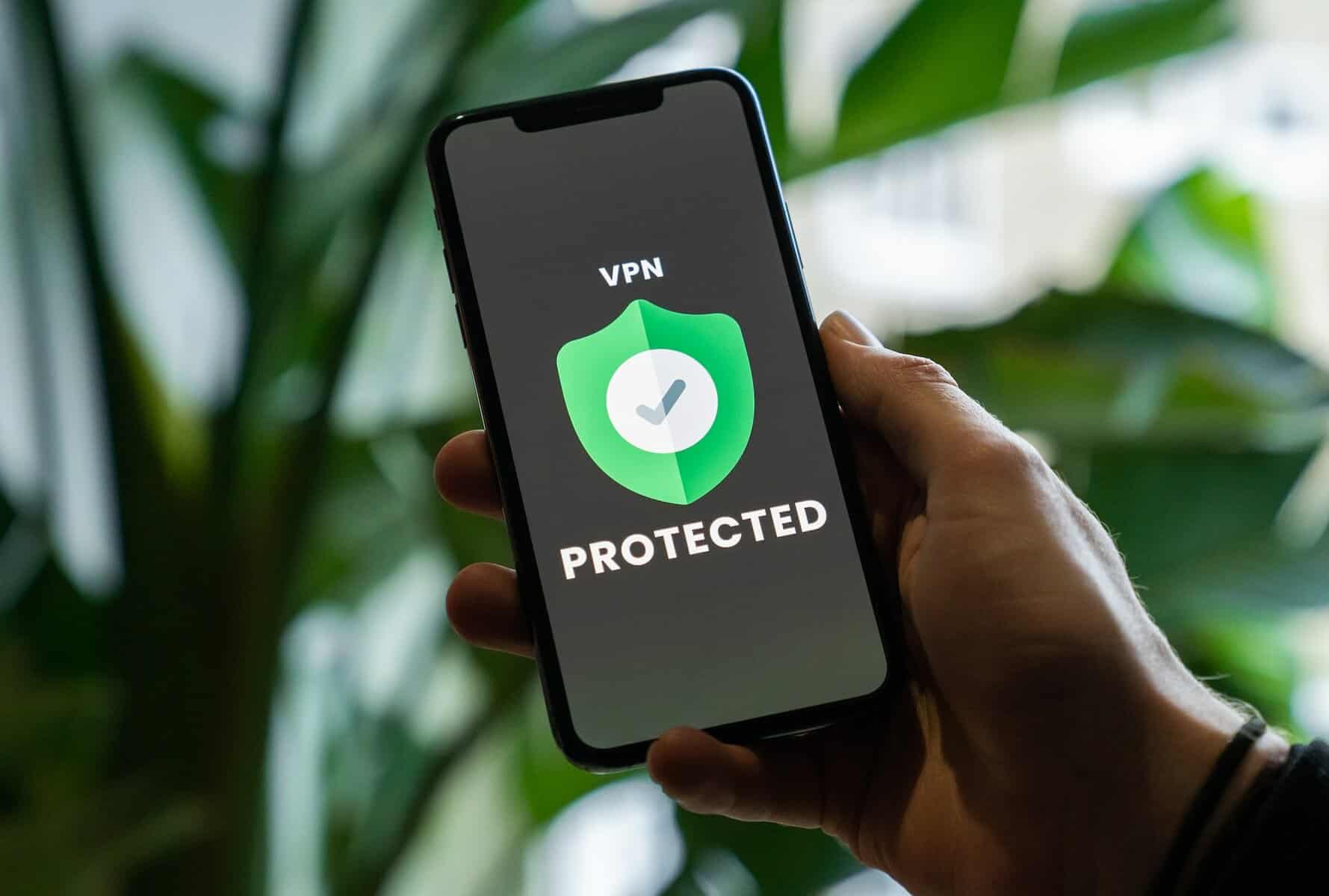 That sounds like not only a smart approach to maintain your security, but also to maintain your privacy. In a second, I'll return to this topic. VPN services are many, and some of them are even free. You can choose between personal and business solutions from VPN service providers. You can also use a virtual private network (VPN) to access a server in your home nation when you are away from home. Because of this, you'll have the same internet access as if you were home. Simply put, a virtual private network (VPN) allows you to access the internet through a remote server, thereby increasing your anonymity and security.
Why use a VPN?
Security. VPNs enhance security. Hackers won't be able to get to your encrypted data. You may keep a closed work network private. That ensures security for you and your firm, and you'll keep sensitive materials. Encryption protects your data and yourself. This is vital for any individual who interacts with the internet, but it's especially important for business.
Cyberanonymity. To visit websites privately, use a VPN. VPNs operate as masks to allow anonymous online business. A VPN lets you browse websites and web apps undetected, without web proxy or IP masking software.
Remote networking. After setting up the VPN, you may connect remotely from any internet-connected device. You may securely access your network's information, documents, and more. Business productivity will rise. VPN users won't have to send interceptable emails or attachments. Only you can access your private data network. And it's everywhere.
Network-share files. After setting up a VPN, you can exchange files with others. That implies network members can simply share files. Businesses who want team members to directly access work products like this capability. This is especially important for sensitive materials. An intercepted file sharing requires a secure connection.
Performance improvement. Our servers aren't always ideal. VPN can increase internet speed and performance. Better than a proxy network. VPNs prioritize performance. VPNs used to be slow, laggy, and frequently lost connections. New innovations have eliminated these problems. VPNs often improve performance.
1. Express VPN
ExpressVPN is the most reliable VPN service available today. ExpressVPN guarantees your privacy and security while allowing you to access any website or service in the world. With 160 servers in 94 countries, it's a truly global service.
Absolutely nothing is written to the hard drive, a revolutionary method for ensuring your security. Nothing that might be used to track you down, including your IP address or DNS queries, will be recorded.
Though not gratis, it's a viable option for the occasional VPN user. You can sign up for a free 30-day trial and then cancel if you don't like it. Help is offered, and regular people are available via email and live chat whenever you need it (around the clock).
2. Betternet Unlimited FREE VPN Proxy
Betternet, according to its name, is a VPN service that does not impose any bandwidth or speed limits on users. To begin making use of it, there is no need to register; all that is required is to install it and then tap to connect. It is an extension that does not contain any advertisements, therefore it will not bother you with any annoying pop-ups.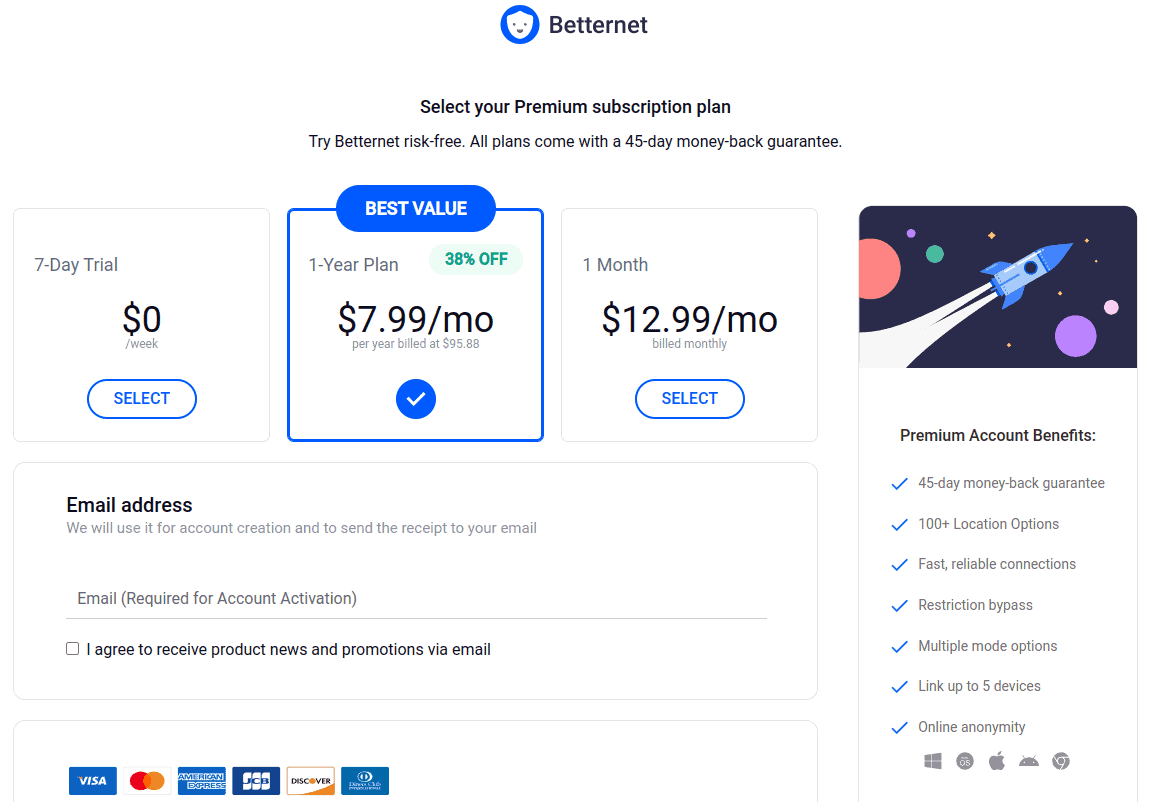 It never tracks any data in any way, remaining true to its promise of being a straightforward unblocker that is also hassle-free, secure, and anonymous. It will automatically link you to the fastest server located in your area. If you want to access something in particular, you may also specify the location of the server you want to use.
3. Hotspot Shield VPN
Hotspot Shield is widely considered one of the most dependable virtual private network (VPN) and proxy services in the world. It is now available on Chrome. Hotspot Shield is a service that enables users to access banned websites from any location in the world. As of right now, there are 2,536,080 subscribers to the Hotspot Shield service.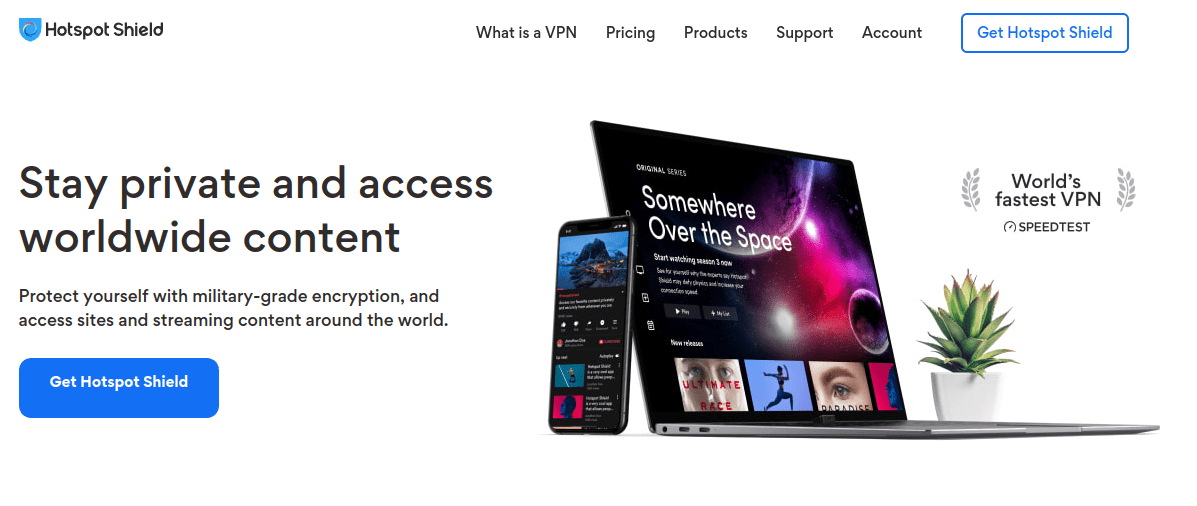 If you utilize the version of the application that is free to download and use, you have access to the vast majority of the program's features. A blocker for advertisements, a blocker for trackers, a blocker for cookies, and security against malware are all included in the new features.
4. Touch VPN
Touch VPN is a free VPN service that has been used by over 5 million people so far. There is no cost and no cap on the amount of data you can transfer. Any website can be unblocked and accessed in complete secrecy from any location. Touch VPN makes it easy to access content that may otherwise be restricted by your home country, institution of higher learning, or place of employment.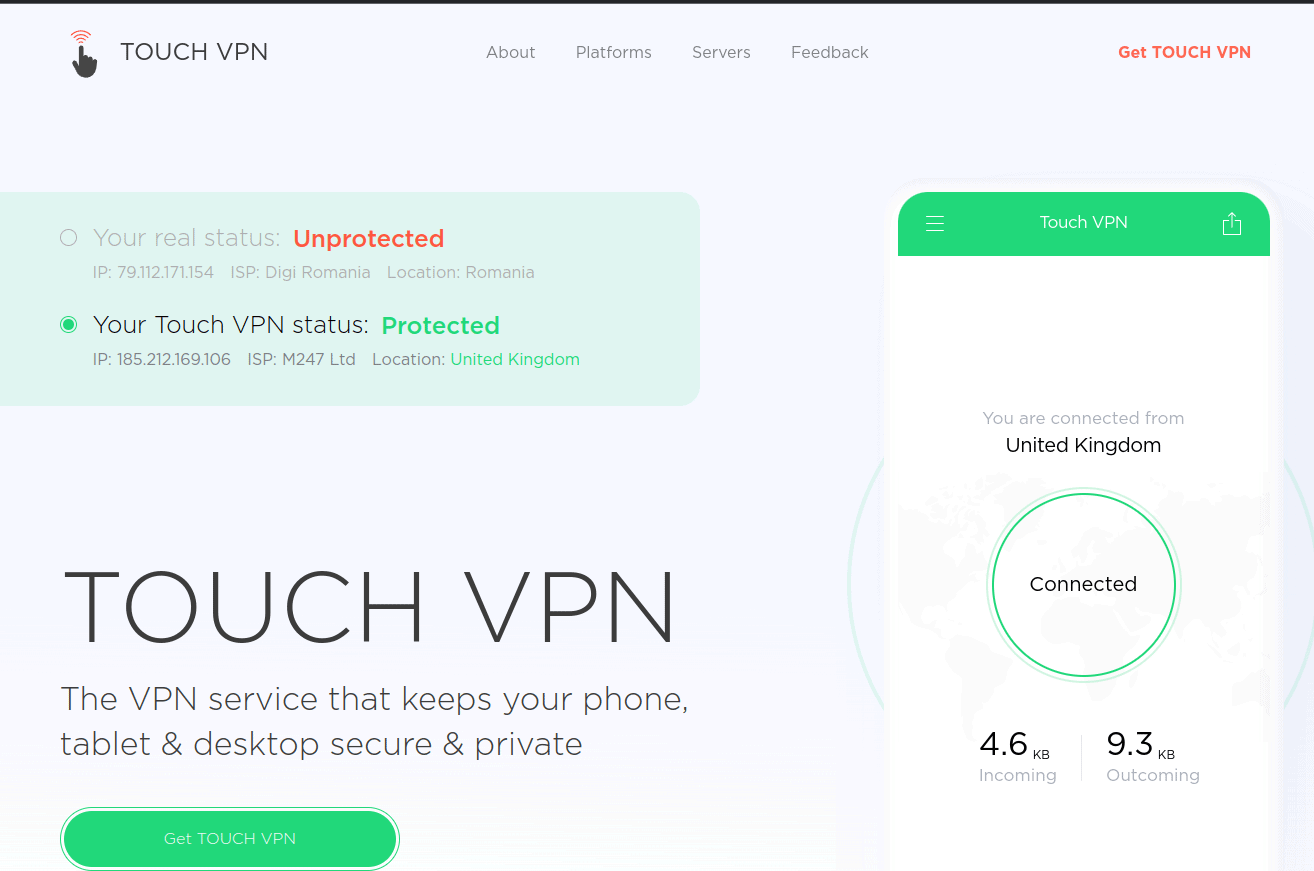 Touch VPN encrypts your data, including usernames, passwords, and other personal information, ensuring that even if you're using a public Wi-Fi Hotspot, you won't have to worry about hackers getting access to it. All of this may be done while maintaining your privacy.
Touch VPN masks your IP address so that no one can track your internet activities back to you. While doing so, your online actions are hidden from companies and other third parties. Most importantly, it only takes one tap to connect, and registration is unnecessary. After adding the extension to your browser, all you have to do is click the "connect" button.