Aging gracefully is a goal for many, but fine lines and wrinkles can often make it challenging to feel confident about one's appearance. Red light therapy offers a non-invasive, scientifically-backed solution to help rejuvenate your skin and achieve a more youthful look. In this blog post, we'll explore how it specifically targets fine lines and wrinkles, helping you achieve age-defying results, and how you can utilize it, including red light therapy at home.
Understanding Red Light Therapy
Red light therapy, also known as photobiomodulation, is a treatment that involves exposing the skin to low-level wavelengths of red light. This light penetrates the skin and triggers various cellular processes that can lead to improved skin health and appearance.
Different Types of Light Therapy
There are several types of light therapy, each serving a specific purpose:
Blue light therapy – Often used to treat acne and inflammatory skin conditions
Green light therapy – Helps to reduce redness and hyperpigmentation
Red light therapy – Focuses on skin rejuvenation and anti-aging benefits
How Red Light Therapy Differs from Other Treatments
Compared to traditional treatments such as chemical peels or laser resurfacing, red light therapy is non-invasive and generally less likely to cause irritation or damage to the skin. This makes it a more appealing option for those looking to minimize the appearance of fine lines and wrinkles without resorting to harsh or invasive procedures.
The Science Behind Red Light Therapy and Skin Aging
Skin aging is a natural process that everyone goes through, but the way it manifests can be influenced by various external factors. There are two main categories of skin aging: intrinsic and extrinsic. Intrinsic aging is the natural process that takes place over time and is determined by genetics and the passing of time. It is an inevitable aspect of aging that occurs regardless of external factors. On the other hand, extrinsic aging is the result of environmental factors such as sun exposure and lifestyle choices, such as smoking. This type of skin aging can be prevented or slowed down by making healthier lifestyle choices and protecting your skin from harmful environmental factors.
Collagen and elastin are two of the most important proteins when it comes to skin health. They play a crucial role in maintaining the skin's structure, firmness, and elasticity, and are essential to the skin's overall appearance and youthfulness. However, as we age, our bodies produce less of these proteins, leading to the formation of fine lines, wrinkles, and a loss of elasticity in the skin.
Red light therapy has been found to have a positive impact on skin health by stimulating cellular processes. It works by enhancing mitochondrial activity and boosting ATP (adenosine triphosphate) production, which results in increased energy production within the cells. This, in turn, encourages collagen and elastin production, helping to improve the skin's overall structure, elasticity, and appearance. By targeting the underlying causes of skin aging, this therapy can help to reduce the appearance of fine lines and wrinkles, resulting in a more youthful and radiant complexion.
Red Light Therapy for Fine Lines and Wrinkles
Red light therapy is a popular facial rejuvenation treatment that targets fine lines and wrinkles. It works by using specific wavelengths of light to penetrate the skin and stimulate cellular processes that promote skin health and rejuvenation.
As mentioned above, one of the ways red light therapy targets fine lines and wrinkles is by increasing collagen production. Collagen is a protein that gives the skin its structure and firmness, and as we age, our bodies produce less of it, leading to the formation of fine lines and wrinkles. By stimulating collagen production, it can help to fill in these lines and create a smoother appearance.
Another way red light therapy helps improve skin health is by improving skin elasticity. Elastin is another protein that helps the skin retain its shape and resist the formation of new wrinkles. This therapy also promotes cell turnover and regeneration, which helps to reveal fresher, younger-looking skin. Numerous studies have demonstrated the effectiveness of red light therapy in reducing the appearance of fine lines and wrinkles, and its consistent use has been shown to lead to long-term benefits for skin health and appearance.
How to Use Red Light Therapy for Age-Defying Results
Professional Red Light Therapy Treatments
These treatments are a popular option for those looking to rejuvenate their skin and reduce the appearance of fine lines and wrinkles. They are typically performed in a professional setting, such as a spa or dermatologist's office, and involve the use of powerful red light therapy devices.
At-Home Red Light Therapy Devices
If you're interested in incorporating red light therapy into your skincare routine, there are several types of at-home devices available, including masks, panels, and red light therapy wands. These devices provide a convenient and accessible way to enjoy the benefits of red light therapy without having to visit a professional.
When choosing an at-home red light therapy device, there are several factors to consider. For example, you'll want to think about ease of use, as well as the amount of time you're willing to commit to each treatment. Additionally, it's important to consider the device's wavelength specifications, as different wavelengths can have different effects on the skin. Doing your research and considering these factors will help ensure that you select the right device for your needs, and that you get the most effective experience possible.
Tips for Maximizing Red Light Therapy Results
For optimal results, it's essential to use your red light therapy device consistently, following the manufacturer's recommendations for treatment frequency and duration. To further enhance the its benefits, maintain a regular skincare routine that includes cleansing, exfoliating, and moisturizing, as well as using sun protection.
Some Precautions of Red Light Therapy
Red light therapy is generally considered safe when used as directed. However, it's essential to follow the device's instructions and avoid overexposure to the light. Some people may experience mild side effects such as temporary redness, itching, or dryness. These side effects typically subside on their own and can be alleviated by using a gentle moisturizer
Individuals with certain medical conditions, such as photosensitivity disorders or those taking photosensitizing medications, should consult their healthcare provider before using red light therapy. Pregnant women should also seek advice from a medical professional before beginning treatments.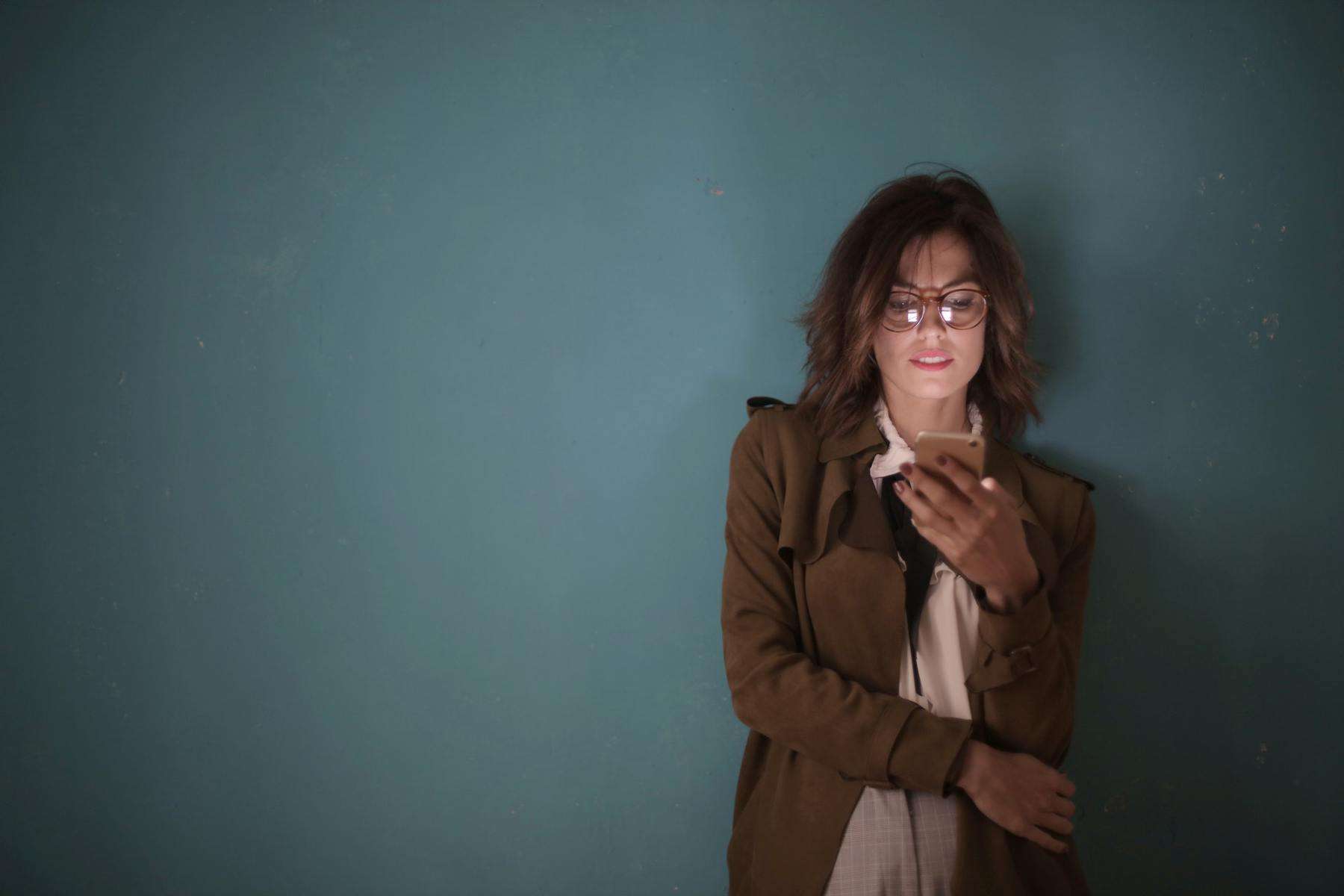 Red light therapy offers a non-invasive and scientifically-backed solution for targeting fine lines and wrinkles, helping you achieve age-defying results. By understanding the science behind it and incorporating it into your skincare routine, you can enjoy a more youthful, radiant appearance. Whether you opt for professional treatments or choose a red light therapy wand for at-home use, this innovative therapy can make a noticeable difference in your skin's appearance and overall health.