In the world of technology, the one crucial thing everyone is looking for is automatization that reduces work. Whether you work online or have a small business, your life mainly revolves around payments and transactions. Therefore, you need to control invoice procedures more efficiently to reduce the fear of failures.
Further on, read about six powerful invoice apps that can make your daily business more manageable.
1. QuickBooks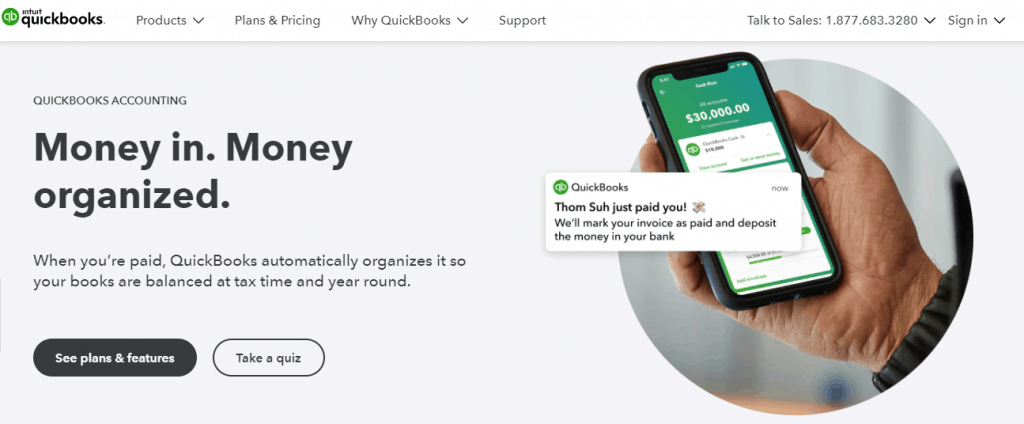 QuickBooks is an application that allows you to generate invoices. It also efficiently combines all your accounting data into one place. When everything is in one place, it will be easier for you to track finances and transactions.
This application also allows customer management to meet specific business requirements. Additionally, it can even generate reports that you can customize and save as part of your calendars.
2. Xero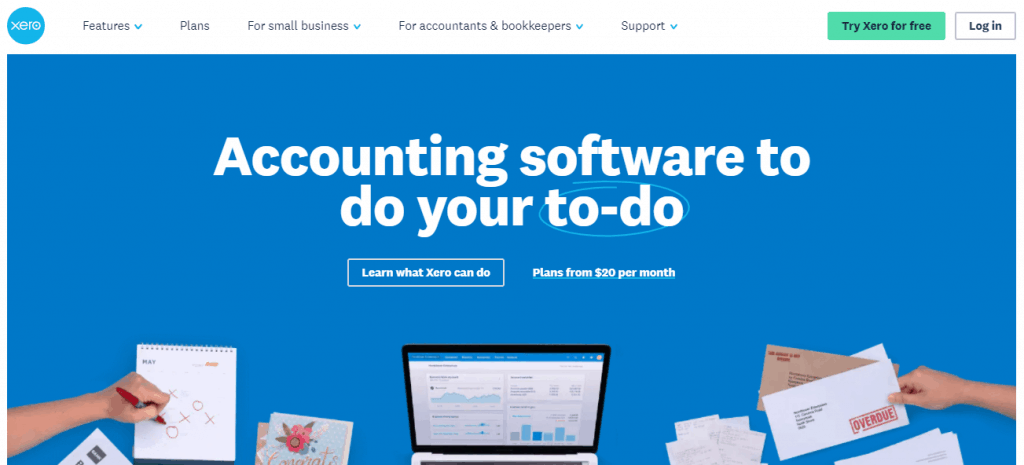 Xero is also another great app, especially beneficial for small businesses. This app offers the possibility of a user experience with a trial-free version. That way, small companies have some time to test it out and decide if this tool is good enough for them or not.
Also, the application offers a two-factor authentication of users as a form of protection against possible financial fraud.
Xero is easy to use, so beginners especially like it. However, it will also let you keep track of inventory. Also, it supports integration with many other tools such as Evernote, Kabbage, Workflow Max, and more.
3. Wave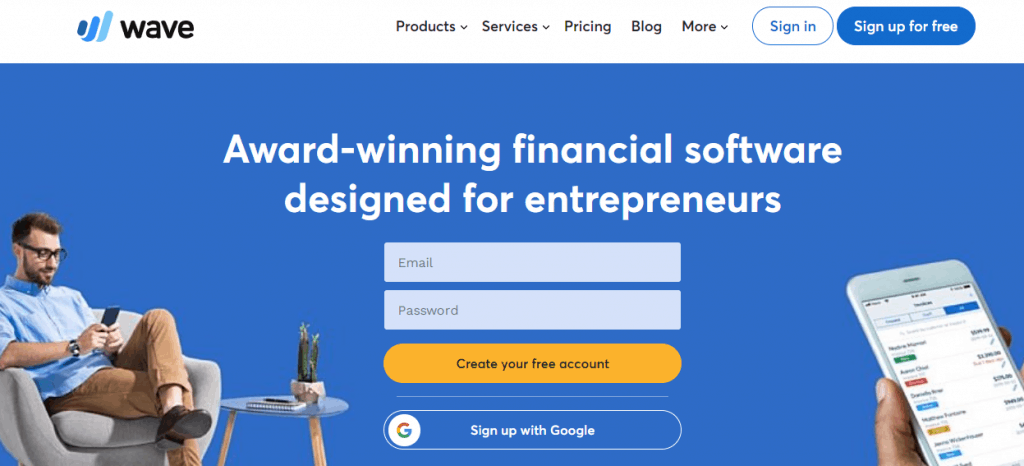 Wave is known as powerful invoice software. It allows small businesses to easily create and further send invoices with a professional design within seconds. Wave also helps you track your account status through your iOS and Android mobile apps. It allows you to update regularly whenever a customer reviews your invoice or makes a payment.
Also, an excellent feature that it offers you is that you will be able to link it to your bank accounts. This way, you can keep track of personal expenses daily, allowing for online payments. The great thing is that this is a free tool for all of you.
4. ZipBooks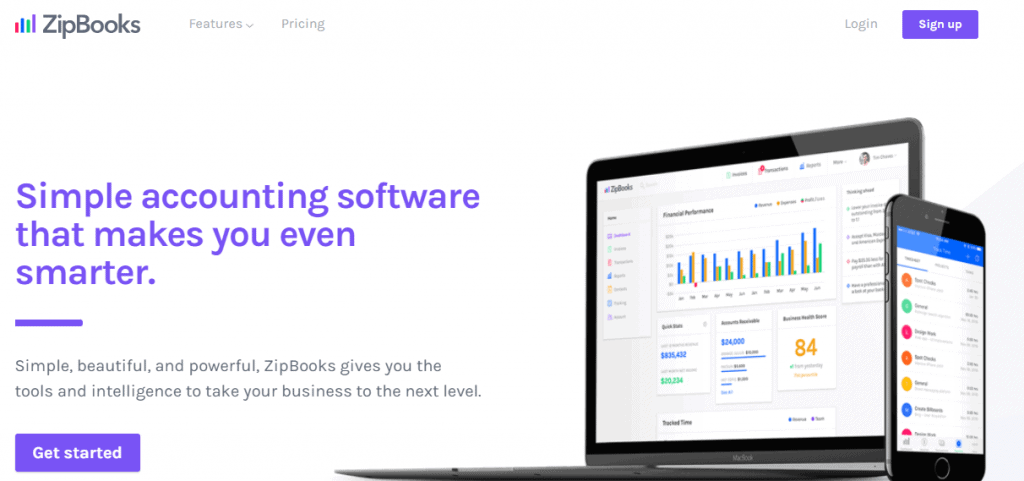 ZipBooks is another free platform that allows users to accept payments online from multiple different customers. It is suitable for beginners and freelancers looking for free invoicing solutions. This platform is user and beginner-friendly, and it also has predefined account templates. ZipBooks offers an overview of finances in the last 12 months of business. It has adequate and fast customer support.
 5. Hiveage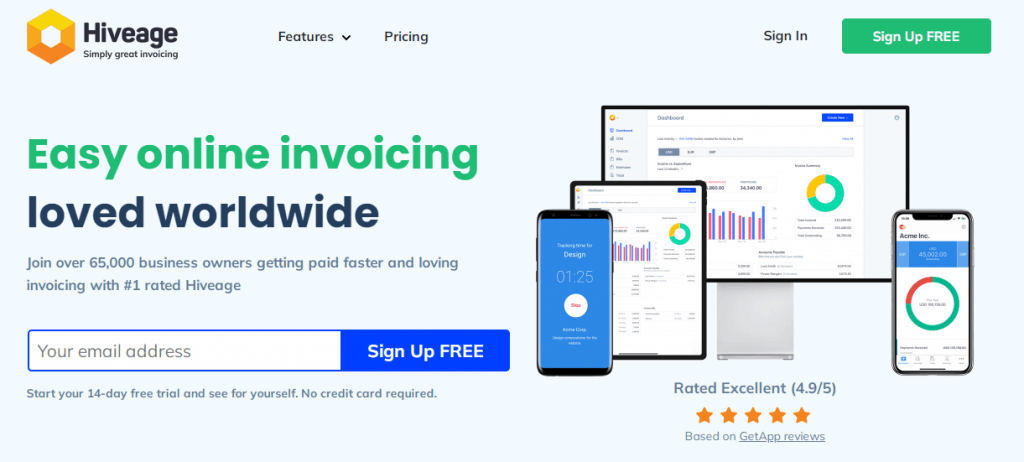 You do not need to download or install Hiveage because it is a cloud-based online application for invoicing. Your account will be accessible whenever you want. The only thing you will need is an Internet connection to manage your invoices. It helps you create professional invoices, and at the same time, allows you to accept other invoices or pay invoices online.
This tool provides you with rich analytics; these analytics will help you create excellent reports. Further, these reports can help you in the financial monitoring of your business. It also offers integration with all major payment gateways.
6. Invoicely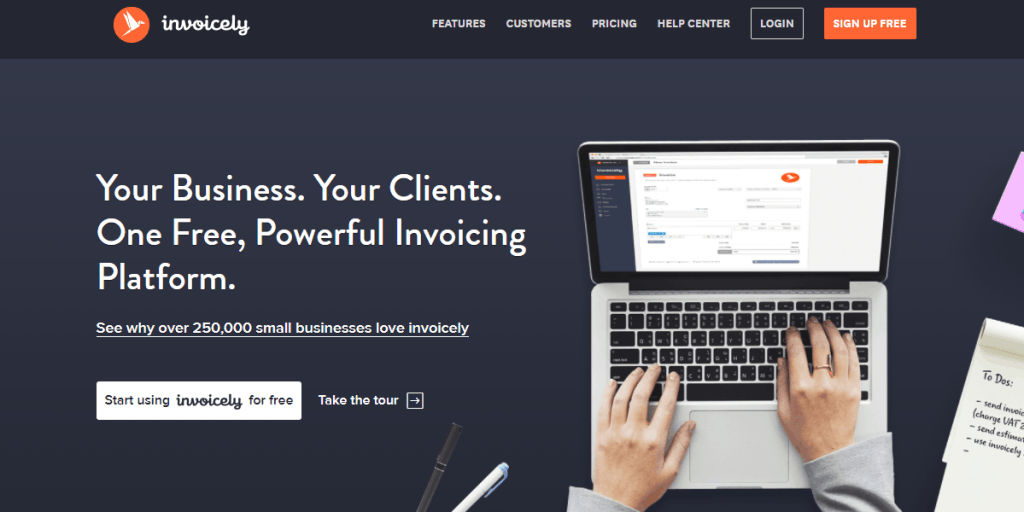 Invoicely is an application designed for freelancers and small business owners dealing with complex accounting needs. One of the more advanced features is operating multiple companies with multiple team members and clients. This feature comes in handy for entrepreneurs who have numerous businesses.
Also, Invoicely allows automatic updating of invoice payment status. If the users of this application want to put a logo on the invoice, they will have to use the paid version. However, the paid version will also get the ability to track time, recalculate taxes, advanced reporting, and much more.
7. Indy Invoice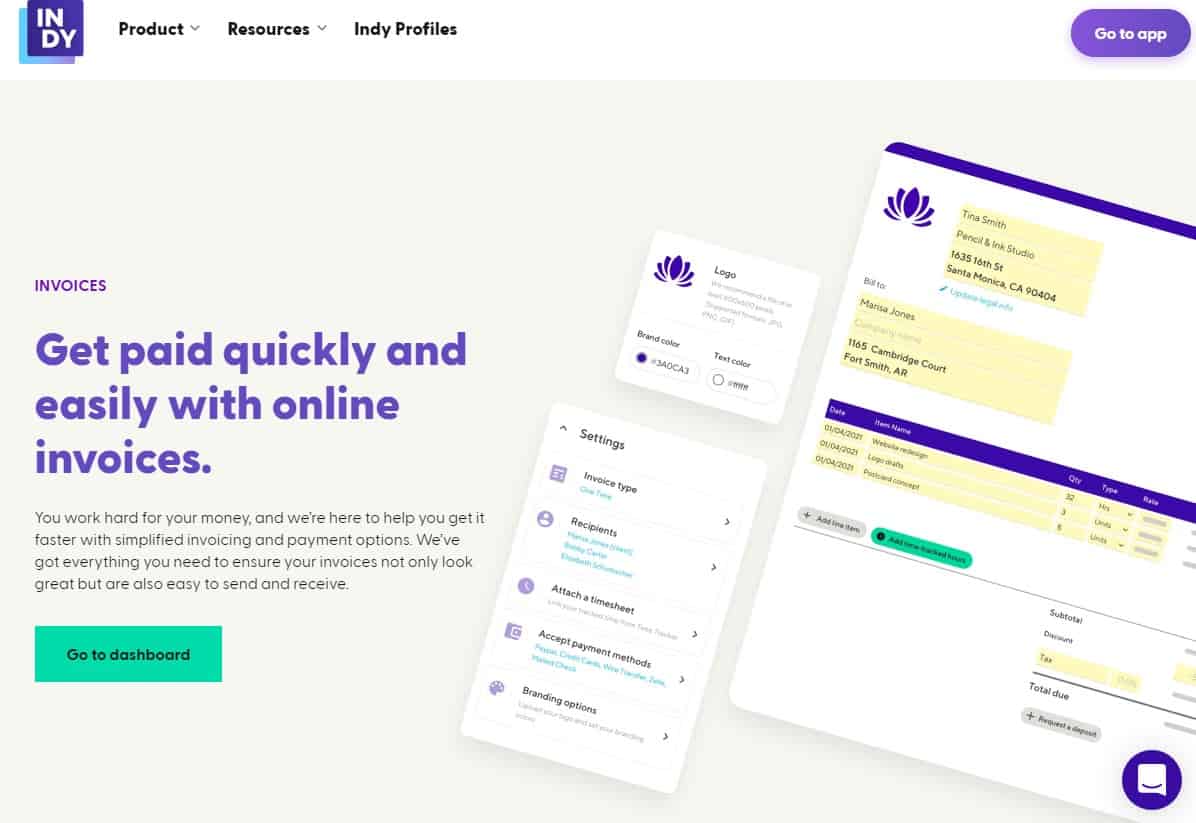 The Indy Invoice uses the industry's most trusted online payment solutions, and clients are one click away from paying using the method of their choice. Indy is an all-in-one management software that helps self-employed people and small businesses easily manage their invoices.
Invoice templates include all the info your clients need and give you the ability to add your personal branding. You can link working hours directly to an invoice using the Time Tracker tool and save yourself time.
Conclusion
Most private business owners do not like working with papers that are not money coins. But arranging the documentation is critical for maintaining every business. One of the administrative tasks you must maintain complete control and professionalism is invoicing goods and services.
No one considers this job fun, but all intelligent entrepreneurs consider it crucial. Because mistakes and omissions in that business cause payment delays and blockades of business activities. And nobody likes that, right? Avoid possible mistakes by starting to use one of the listed applications tomorrow.
By following five simple steps, an LLC can be established in the state of Wyoming, where there are so many opportunities for smaller businesses. LLCs already come with many benefits on their own, benefits that relate to privacy and flexibility for the members associated. Wyoming adds to that list of benefits, as the state is advantageous for businesses due to lower costs.