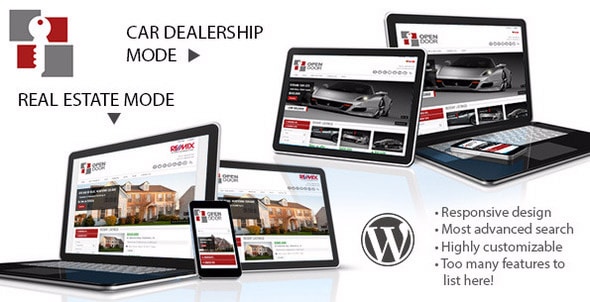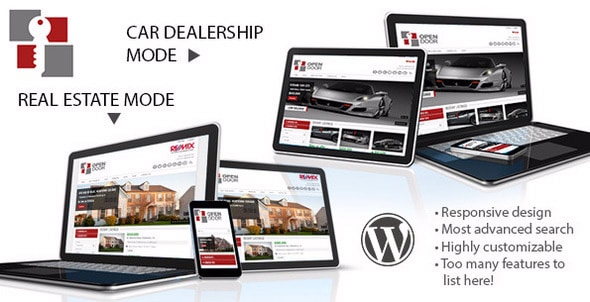 OpenDoor is the long awaited followup on the hugely successful OpenHouse/Automotiv theme bundle (over 6,900 sales!) We have retained all of the best Openhouse features, and built on them, plus added lots of new features. OpenDoor combines both real estate and car sales into a single theme, where you can switch between the two in Theme Options. (step 1 of setup is to choose which mode: Real Estate, or Car Sales.
OpenDoor Responsive Real Estate and Car Dealership Theme (what a mouthful!) is a premium WordPress theme. This theme is designed to create and manage a site to advertise and sell. Switch between real estate mode and car dealership mode to toggle the options.
Over the past few years OpenDoor has been developing into a complete solution to create and maintain a first-class WordPress website. The homepage template is structured perfectly for the sale of big items such as automobiles, houses, condos or other types of property. OpenDoor has everything you need to create a responsive and impressive website. It's ideal for sites where you need to manage users, agents, brokers and listings.