The excitement of reviewing a brand hits different when using it for years and getting excellent results throughout the journey. For the brands to maintain good relations with the customers, the company needs consistency in its service and products. Taking off the curtains about the brand I am talking about is, MilesWeb.
MilesWeb is an Indian web host established in 2012. They offer shared hosting, WordPress hosting, VPS hosting, reseller hosting, dedicated hosting, cPanel hosting, and cloud hosting. However, shared hosting is the most cost-effective type of web hosting available, and here is where MilesWeb web hosting shines. MilesWeb's shared hosting services are not only cost-effective, but they also come with essential features and deliver excellent performance. They are currently hosting over 30,000+ websites as a result of this.
Although, you don't have to rely on the stats because, I've covered everything you need to know about MilesWeb in this article, including its plan cost, features, ease of use, and Support.
So, without further ado, let's get started on MilesWeb 2021's full review.
As money plays a vital role in everything and anything we purchase, I'll start with the pricing of the plans. MilesWeb is perhaps most known for its low-cost hosting.
How much does MilesWeb cost you for the hosting plans?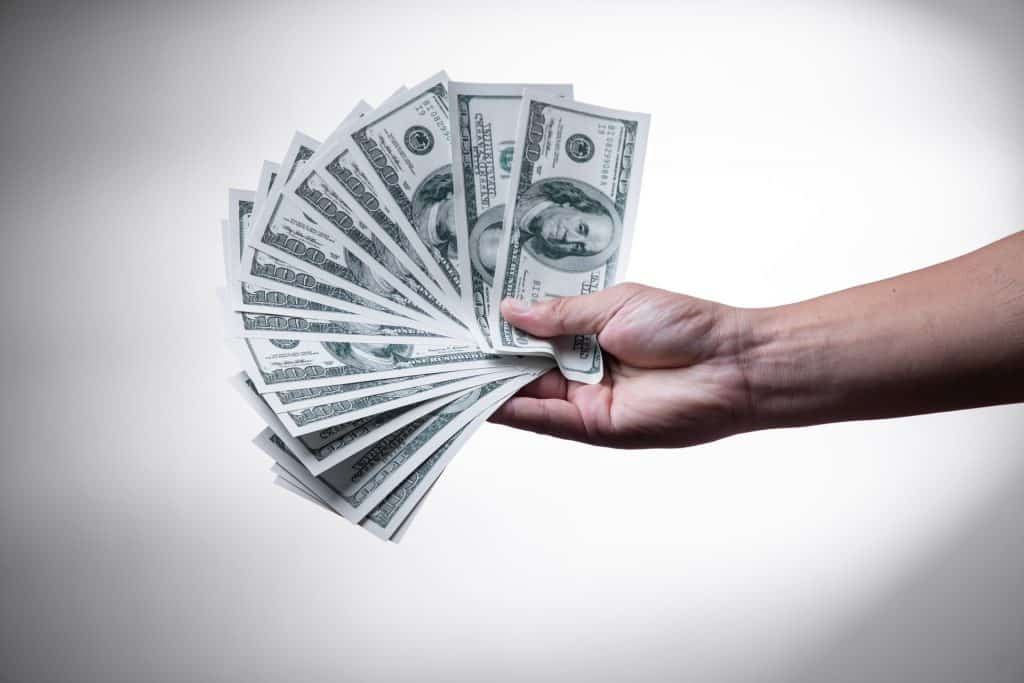 In comparison to industry averages, MilesWeb hosting options are quite affordable. The most important thing is, a 30-day free trial is included with almost all the web hosting plans. MilesWeb is offering you an 80% discount on the web hosting/shared hosting plan. Shared hosting includes Tyro, Swift, and Turbo plans.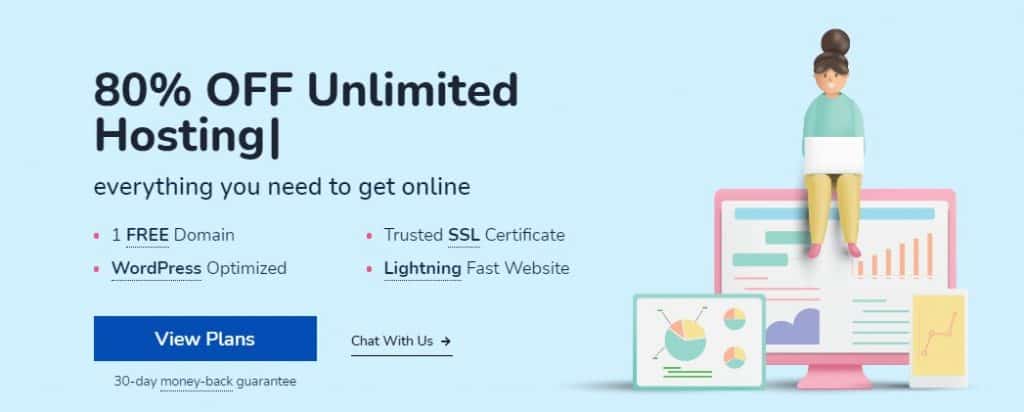 Although the offers change according to the period you are opting for the hosting plan.
Get through the table to know how the offer works.
| | | | | |
| --- | --- | --- | --- | --- |
| Plan duration | Tyro | Swift | Turbo | Discount |
| 3 years | Rs. 40/mo | Rs. 130/mo | Rs. 170/mo | 80% |
| 1 year | Rs. 100/mo | Rs. 260/mo | Rs. 340/mo | 60% |
| monthly | Rs. 200 | Rs. 650 | Rs. 850 | —- |
You can choose an add-on backup by paying some extra but minimal money every month. The charges change according to the plan. The monthly backup incurs Rs. 9/mo on Tyro plan, Rs. 21/mo on Swift plan and Rs. 42/mo on the Turbo plan. Indeed, your data is more important and precious to spend the minimal cost on.MilesWeb only incurs extra charges for backup, whereas you get resources like subdomains, Cloudflare CDN, caching, compression, etc., included in the plan, unlike Hostinger and HostGator.
Also, MilesWeb provides a free SSL certificate on all the web hosting plans, which you do not get for free with Hostinger's plans.
Opinion: All the plans cost the least, and the view full features can assist you to see all the hosting features and money saved.
An overview of MilesWeb's exclusive features
Every plan includes:
24/7/365 Support
MilesWeb is well-known for the best customer support they provide. Their expert support team works round the clock to help clients deal with hosting issues.
Sharing my personal experience, I would say my talk with the support representative was clear and helpful. The chat was informative and practical, as well as included screenshots. In addition, MilesWeb is easy to contact for any of your basic queries, and the reply times are reasonable.
In addition, MilesWeb offers knowledge base articles and videos on their website. If you finally select MilesWeb, I would recommend using them as a resource.

They provide customer support via live chats and emails but do not provide customer support via call. Although, I feel live chat works equally well like call support.
99.95% Uptime Guarantee
Selecting a hosting service provider that does not guarantee you the best website performance can put your business in a mess. Assuredly, MilesWeb believes in providing the best service to their clients offers a 99.95% uptime guarantee.
You may face a downtime scenario once in a blue moon, but that is quite obvious with every other host in the market.
WordPress Optimized
Launching your WordPress website is more accessible as MilesWeb provides servers that are WordPress optimized. As a result, you get optimum performance and speed for your WordPress site.
If you have a WordPress site, you can rely on MilesWeb for its performance and uptime.
Website Builder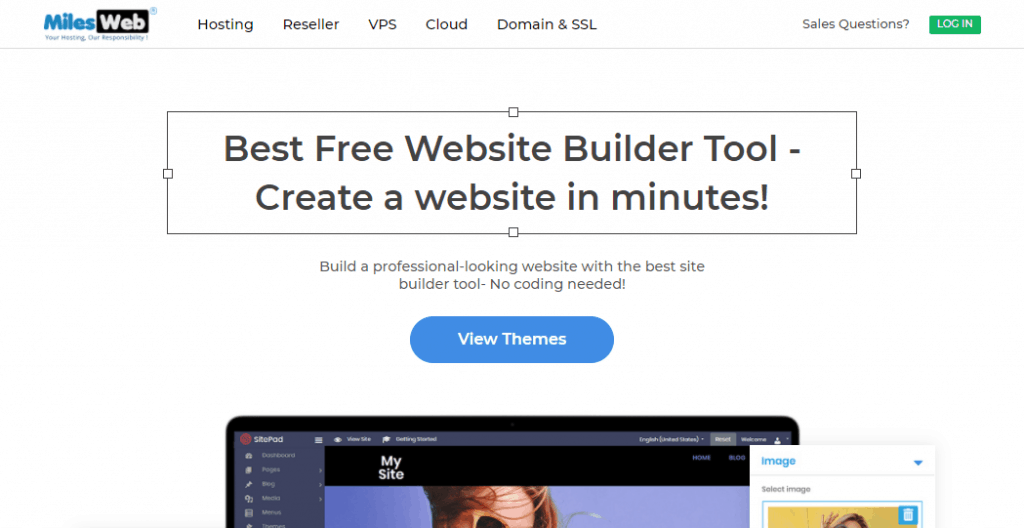 Although Website Builder is not in trend, the interface is user-friendly and has simple templates and designs to start with. In addition, the Website Builder tool has no additional fee included in all their plans.
The website builder tool provided by MilesWeb is undoubtedly best for creating professional websites at ease.
One-Click Installer
The one-click app installer is provided on MilesWeb's every plan. As the name says, it only takes a click to install an application on your hosting account. In addition, many popular content management systems (CMSs) such as WordPress, Joomla, and Drupal are available for your choice.
Webmail Access
Talking about shared hosting, all the plans allow you to create email accounts. For example, you can make ten email accounts with the Tyro plan, whereas the Swift and Turbo plan enables you to create unlimited email accounts.
The Webmail has a horde and Roundcube Webmail application option. In addition, you can choose one of the options for viewing your emails.
Datacenter Choice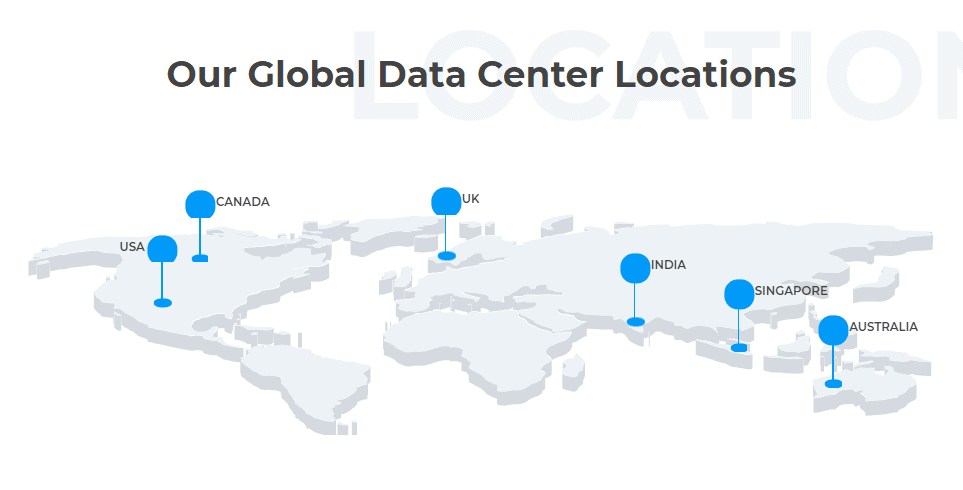 The company has data centers in India, the USA, UK, Singapore, Canada, and Australia. You have the liberty to choose one that fits your audience location.
Choosing the data center nearer to your target audience can certainly help you reach the maximum audience.
WordPress hosting
As WordPress hosting is trending, I would like to add that specialized hosting for WordPress websites is provided by MilesWeb. This involves using SSDs (solid-state storage) and Litespeed web servers.
Managed hosting of WordPress

They have WordPress-configured servers and custom caching plugins to improve speed. Automated backups are also available.
As WordPress builds small-scale enterprise sites, MilesWeb provides reliable hosting for WordPress sites.
Unlimited plans
Both the Swift and Turbo plans provide unlimited resources. With the Swift and Turbo plan, you get unlimited email accounts, bandwidth, and SSD disk space. Also, the best-selling Turbo plan offers you unlimited website hosting.
I would recommend you select a higher-level price plan. However, if you plan on expanding your business soon, the unlimited plan options are well worth it.
cPanel hosting
Talking about some additional hosting plans, MilesWeb provides cPanel hosting. The cPanel hosting comes with three plans Starter, Business, and Pro. The resource offerings are quite similar to Tyro, Swift, and Turbo plans.
The cPanel hosting offers PHP, Python, Node.js based application hosting.
Ease of use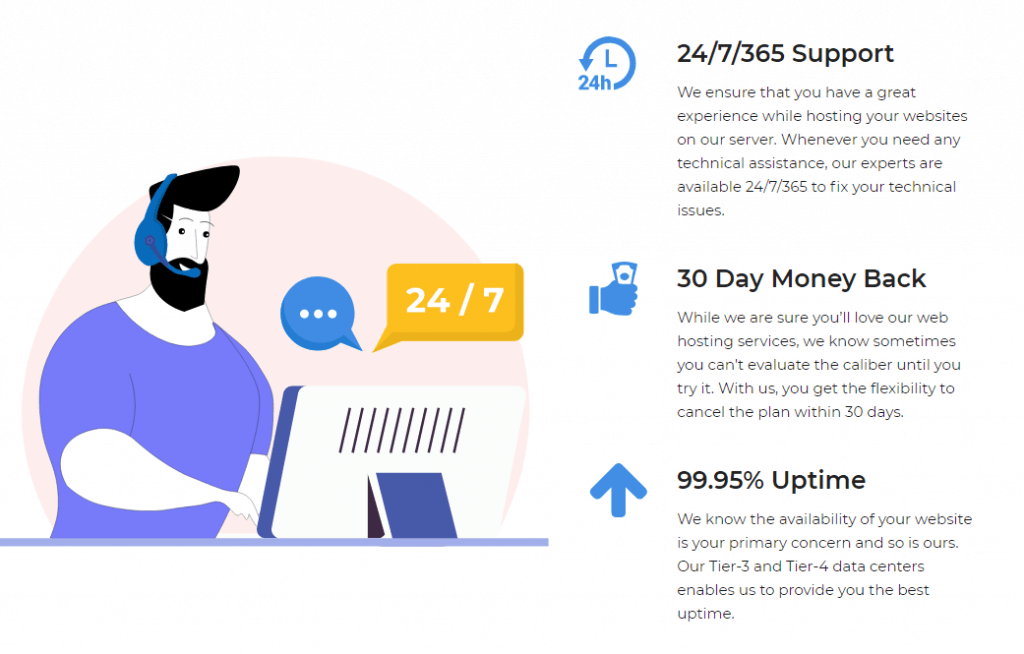 MilesWeb is one of the most popular hosts among young and beginner webmasters. The shared hosting plans are made to be as easy to use as possible. They offer one-click install solutions for popular systems (such as WordPress), and their helpful support staff is always there to assist you 24/7/365. Also, the website builder provided is the easy solution to build professional business websites and, the WordPress optimized tool improves the performance of your WordPress site.
The control panel provided have a user-friendly interface allowing the user to manage the website at ease.
Thus, having MilesWeb's hosting plan is going to make your hosting journey easy and smooth.
To sum it up:
Your website is safe if you host it with MilesWeb; their speed is good, and their uptime isn't bad, even if you're working on a major project.
Their storage, email, bandwidth, and database limits are all quite generous. For individuals who value quantity and quality, this is perhaps an excellent alternative.
Why not take advantage of the free trial, discount, and cheap hosting plans?