With the information sharing power of the internet, every generation has changed in the way they consume news and media. Computers have advanced from house-sized monoliths to supercomputers that fit in your back pocket. Mobile devices are now the go-to source of news and information – and this information is accessible anywhere. You can talk to your friends, do your grocery shopping, catch up with a new episode of your favorite show, or submit articles anywhere, anytime.
Thinking mobile-first
Reading and catching up with the news on mobile is one of the many ways the mobile revolution has reshaped our behavior over the last years. If you are a blogger, or in the news business, you now need to adapt to the way readers choose to read the content. This means ensuring that the experience on a mobile device is as pleasant as it would be on a computer or laptops.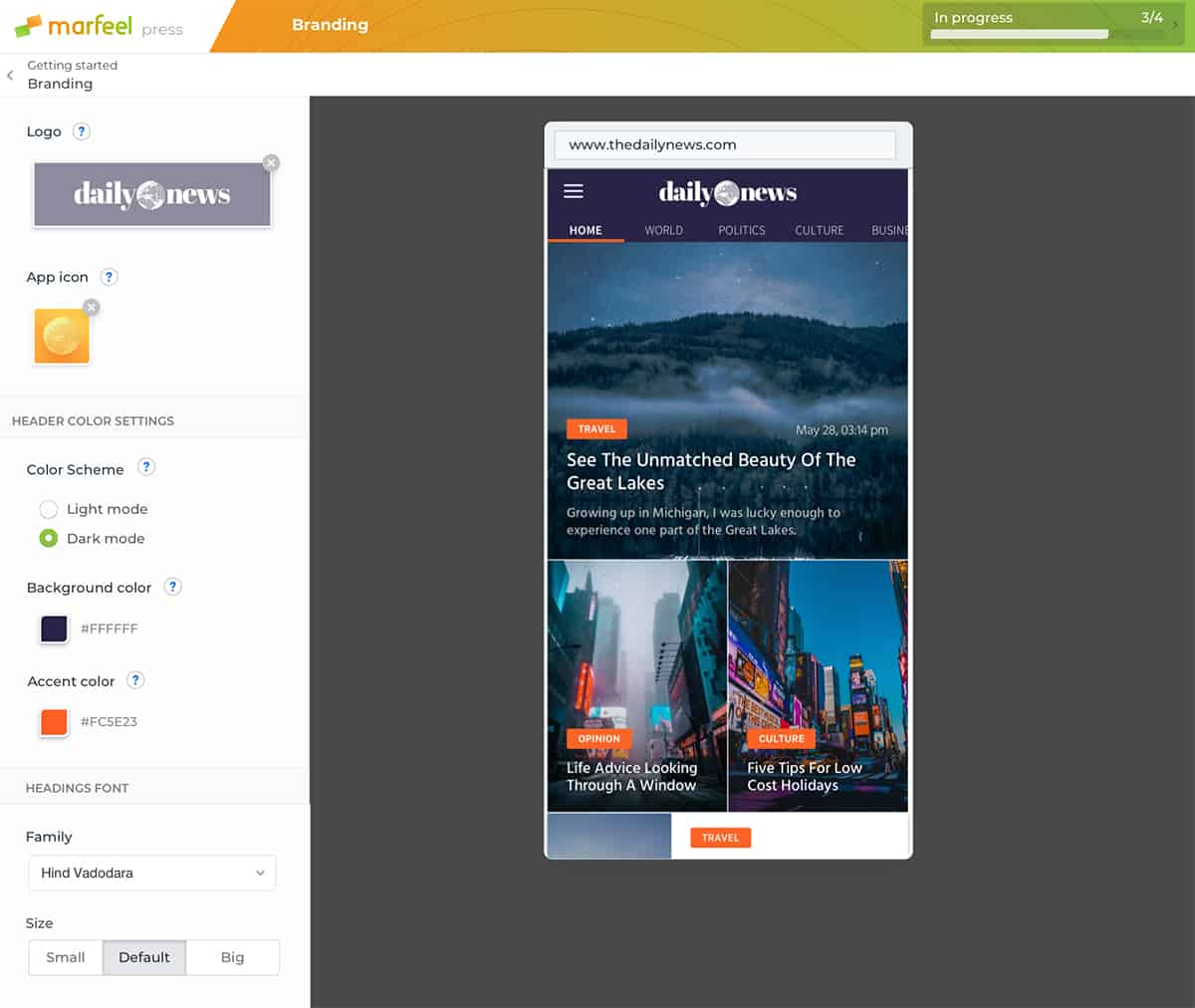 With Google now indexing websites using the mobile version first, your website needs to be fully optimized for mobile. But for full-time publishers without development experience, the process of transforming a website for mobile can feel like a complex task.
To help all WordPress publishers create beautiful mobile experiences, Marfeel created a plugin that transforms your website into a fully-optimized, monetizable mobile website in minutes.
Its name is MarfeelPress, and it will help you keep your audience engaged, however they read your content.
What is MarfeelPress?
MarfeelPress is a WordPress plugin that will help you transform the mobile version of your blog or news website.
You create your content in a mobile application, or if you already have a website, it will effortlessly generate a Progressive Web App (PWA) version of your site. Your mobile experience will then feel as smooth and engaging as a native app, with performance metrics that compare with the world's major publishing houses and online news providers.
Feature-packed
MarfeelPress is built to provide the ultimate reader experience, from the first load to the last article. With MarfeelPress, your readers will receive the full, mobile experience.
Readers can use intuitive swiping navigation in any direction, receive relevant push notifications, and every page is designed using proven layouts that encourage recirculation and higher page views.
Load Speed is Everything
But, a beautiful mobile experience only matters if it loads in time. Mobile readers are impatient—53% will leave a site if it takes more than 3 seconds to load.
MarfeelPress can make sure that your website is optimized to display as fast as possible on every mobile device. It lazy-loads media assets without compromising their quality and all desktop assets are loaded in the background, increasing the page speed. The MarfeelPress PWA has cut every unnecessary delay from the loading process, using a premium CDN package that loads the mobile site in just 0.7 seconds.
Make it yours
Every brand requires consistency. If someone searches for your site and gets an app that is entirely different from what they are used to, then you are doing something wrong. Mis-matched designs will make readers bounce from the page, look elsewhere, and generally become less engaged with your content.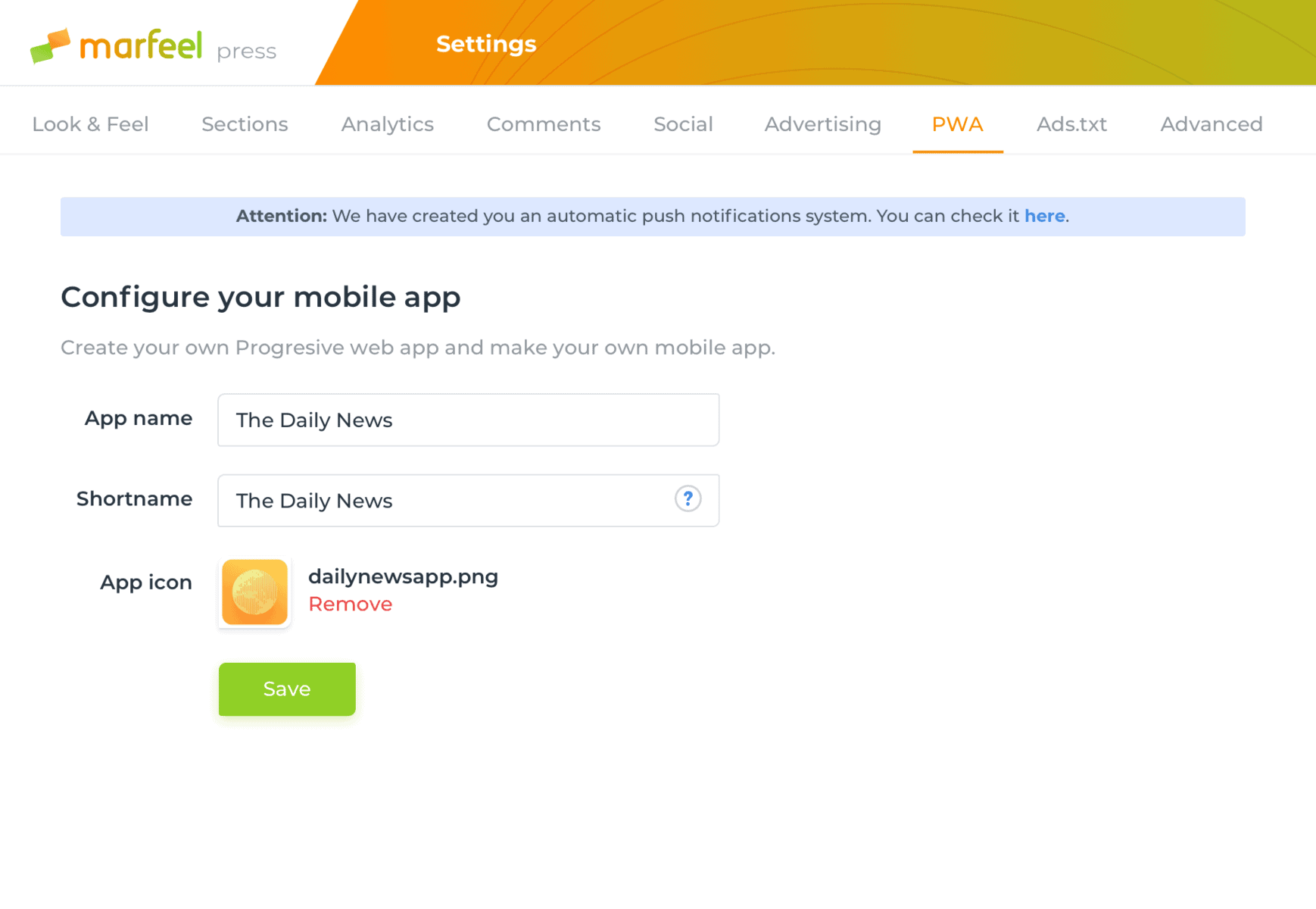 This is why MarfeelPress gives you the power of complete customization. You can change the colors, add your logo, edit your menu, and give your readers the look and feel they know. You can also keep everything consistent by integrating your preferred commenting system and analytics tools.
You see the changes as you make them. Your mobile website will run with the power of MarfeelPress behind it but will look and work exactly as you choose.
You're not on your own
For publishers without development experience or the staff to help, making changes on this level can feel like a risk. That's why Marfeel has a support team to guide you through the installation and activation process, making it seamless and easy for any level of experience.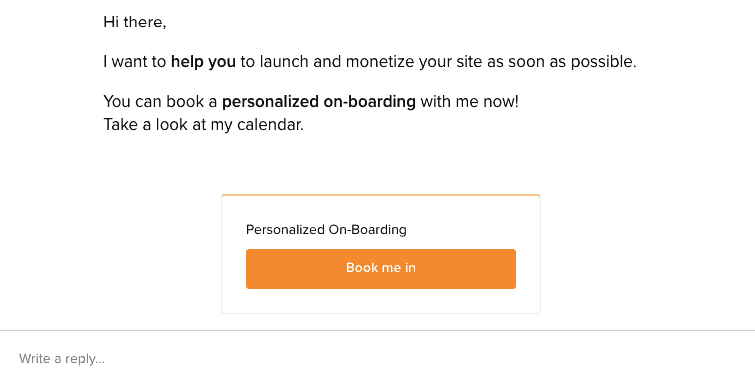 MarfeelPress then offers you complete and continual support. Whether you are stuck on the installation process, or you're just thinking, "What does this button do?", you can rely on the support to give you clear and simple guidelines to solve any issue.
AMP – Accelerated Mobile Page
Have you ever seen pages that are so lightweight that everything opens up in front of your eyes, almost instantly? These are Google AMP pages and they represent a major share of all mobile news traffic. But, to create AMP pages without support requires a stripped-down form of HTML and streamlined CSS.
But with MarfeelPress, you automatically have AMP pages for free. Give your stories the speed they deserve.
Learn more about how MarfeelPress supercharges your mobile speed here.
Get more readers, earn more money
Once you have created your mobile site, you can now start driving more and more traffic to it. Using MarfeelPress, you can set up traffic channels, such as Google AMP and Apple News which will help generate more traffic. Together with the higher page speeds of MarfeelPress, you will soon see major improvements in SEO and more readers coming to your website.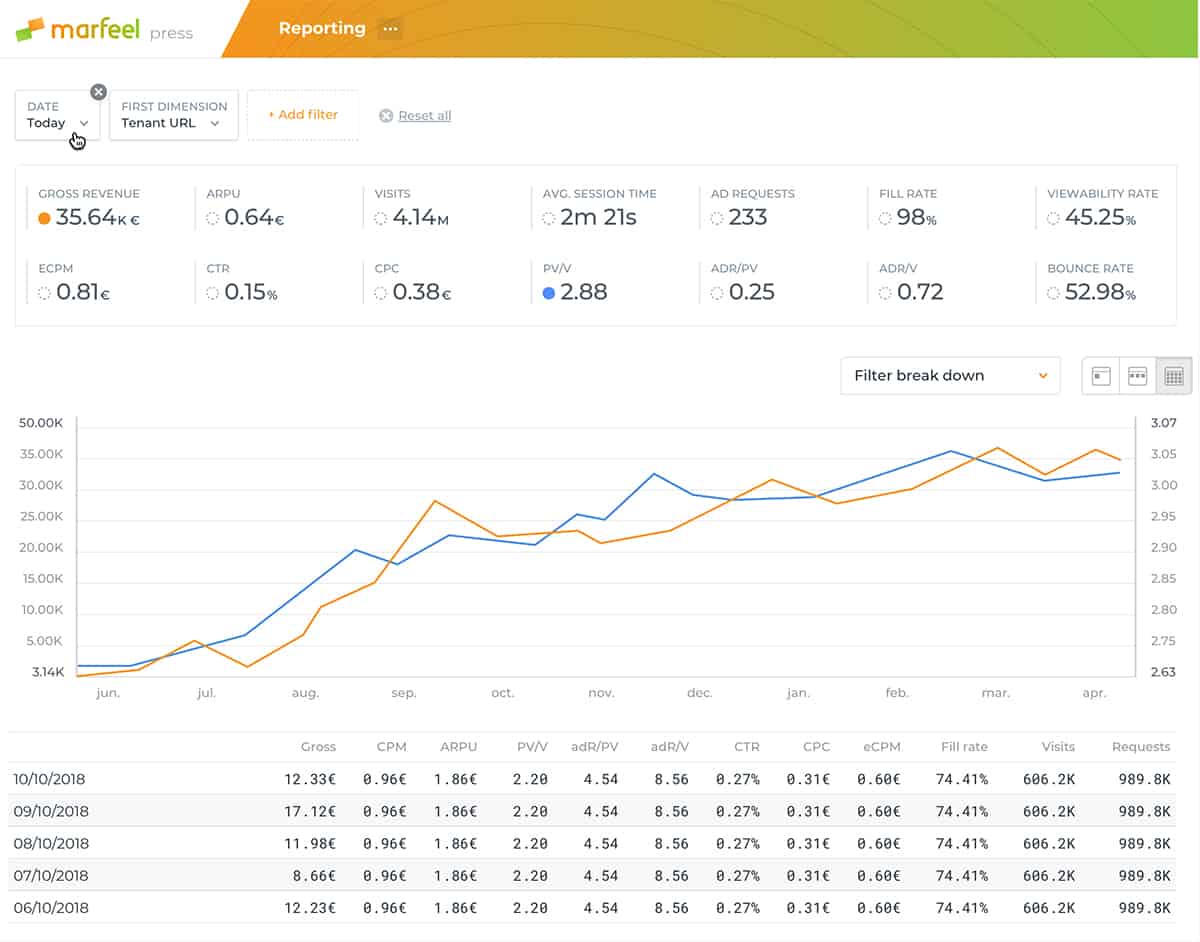 How do you turn this traffic into profit? Glad you asked.
Non-invasive advertising
Thanks to the sophisticated programmatic algorithms of MarfeelPress, you can earn the highest possible ad revenue from each of your sessions. Real-time bidding, server-to-server header bidding, and dynamic ad placements all increase your monetization without turning readers away from your content.
MarfeelPress also allows you to connect to more than 15 industry-leading Supply-Side Platforms, including Google DoubleClick. You will be able to manage your ad space inventory and earn more revenue right away.
Free, simple to install, and easy to use.
MarfeelPress plugin is completely free to download and use. Not only will you create a mobile version of your site in a manner of seconds, but you will also have the power of a sophisticated monetization system, ready to use for your content.
All in all
If you have ever considered creating a mobile app for your news site or your blog, MarfeelPress will deliver more than you ever expected.
You'll create a sophisticated website that loads in less than a second, generates higher traffic, and finally, more revenue. You can get all the perks that major publishers already enjoy with their mobile websites. And for free!
With this user-friendly, DIY solution, you can get all the benefits of mobile optimization without any struggles. Give your readers a first-class mobile experience, keep them on the page longer, and earn higher revenue from every visit.