Advancements in technology continue to improve the overall quality of life, and sometimes people don't even realize that it's taking place. Those technological advancements can be seen in sports as well, and sometimes they are more noticeable than in other situations.
Sportsbooks are using new forms of technology to get the NBA Finals odds out faster, and that's just a small sample of how technology has bled into sports. Here is a look at how each of the four major professional sports leagues is incorporating technology to improve the overall product.
NBA Gets Involved With AR
The National Basketball Association does a terrific job of promoting its top players, and they are now pulling it off in a very unique way. Through the use of augmented reality, NBA fans are now able to interact with some of the game's biggest stars in a very real way.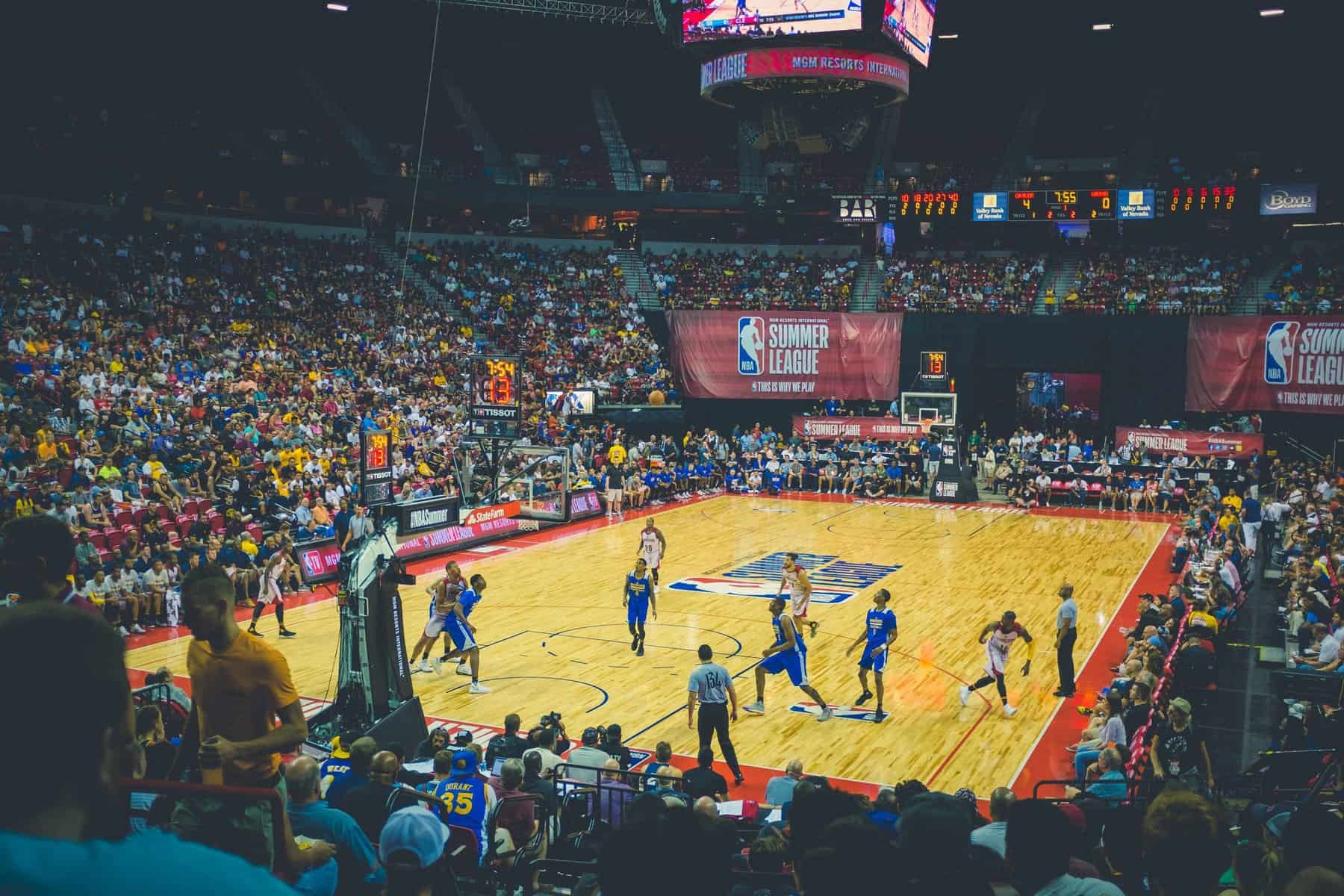 NBA All World is an AR game that allows players the chance to compete with and against NBA stars in a video game-like format. This game encourages action and movement, and new players pop up in the game when movement takes place.
The NBA is also going to be unveiling a new AR product that allows fans to put themselves into live game action. This is what has got a ton of NBA fans really excited, as they will soon be able to see themselves competing on the court with some of the best basketball players in the world.
AR is still hard for some people to understand, but it provides a unique and unbelievable experience. The NBA has set the standard with these two new creations, and you can expect to see other leagues following their lead.
MLB Looking at Automated Strike Zone
Major League Baseball has been all about improving the game in recent years, and it has been looking at several rule changes. The 2023 season is now the first time where a pitch clock is in place, and banning the shift should create more offense as well.
At some point, you can expect to see an automated strike zone used as well, but there has been a slight hangup. MLB has been testing this out at the lower levels of the minor leagues, and there has been a bit of pushback.
This would be a tremendous upgrade to the current system, though, as home plate umpires continue to have such a large role in a game. There are calls missed in every single game when it comes to ball and strikes, and that could be fixed by having an automated strike zone.
NFL All About Safety
The NFL has been working with the technology behind the scenes, and the changes might not impact the overall outcome of games. Safety is of huge importance to the leaders of the NFL, and they have been using technology to make the game safer for players.
The most recent indication of this was a new helmet launched by the NFL that should keep players safe, especially at the quarterback position. The NFL has already done a tremendous job with putting in technology to help with live broadcasts, but keeping the best players on the field might be the best use of technology yet.
Puck and Player Tracking in NHL
The National Hockey League has one of the best instant replay systems in all of sports, and they seem to have cameras everywhere to capture every angle. Not only do they have traditional cameras throughout an arena, but there are also infrared cameras that people don't notice.
These infrared cameras are able to provide puck and player tracking, and that information is useful in many different ways. NHL teams are able to use the data to make roster or game decisions, and sportsbooks and bettors can use that information to help with wagering.
It's surprising that other leagues haven't tried to implement this at some point, but it is a bit easier to do in a hockey arena as opposed to a football stadium. The NHL is also working to try and find a way to get more cameras on the blue line and goal lines to help with replay decisions.