When you make the decision to build your website online, you will go through a few processes. The team at Dilate Digital in Perth has over 12 years of experience with designing websites with WordPress and thought they'd share their expert tips on how to make your site one your customers love to visit.
1. Cover the Basics Before Web Designing Begins
Your WordPress website can generally be set up with a one-click install through your domain host. Life is easier when you deal with one provider for all your digital needs, so be sure to purchase your domain name, get your hosting, and also buy an SSL certificate (as Google prefers websites with SSL).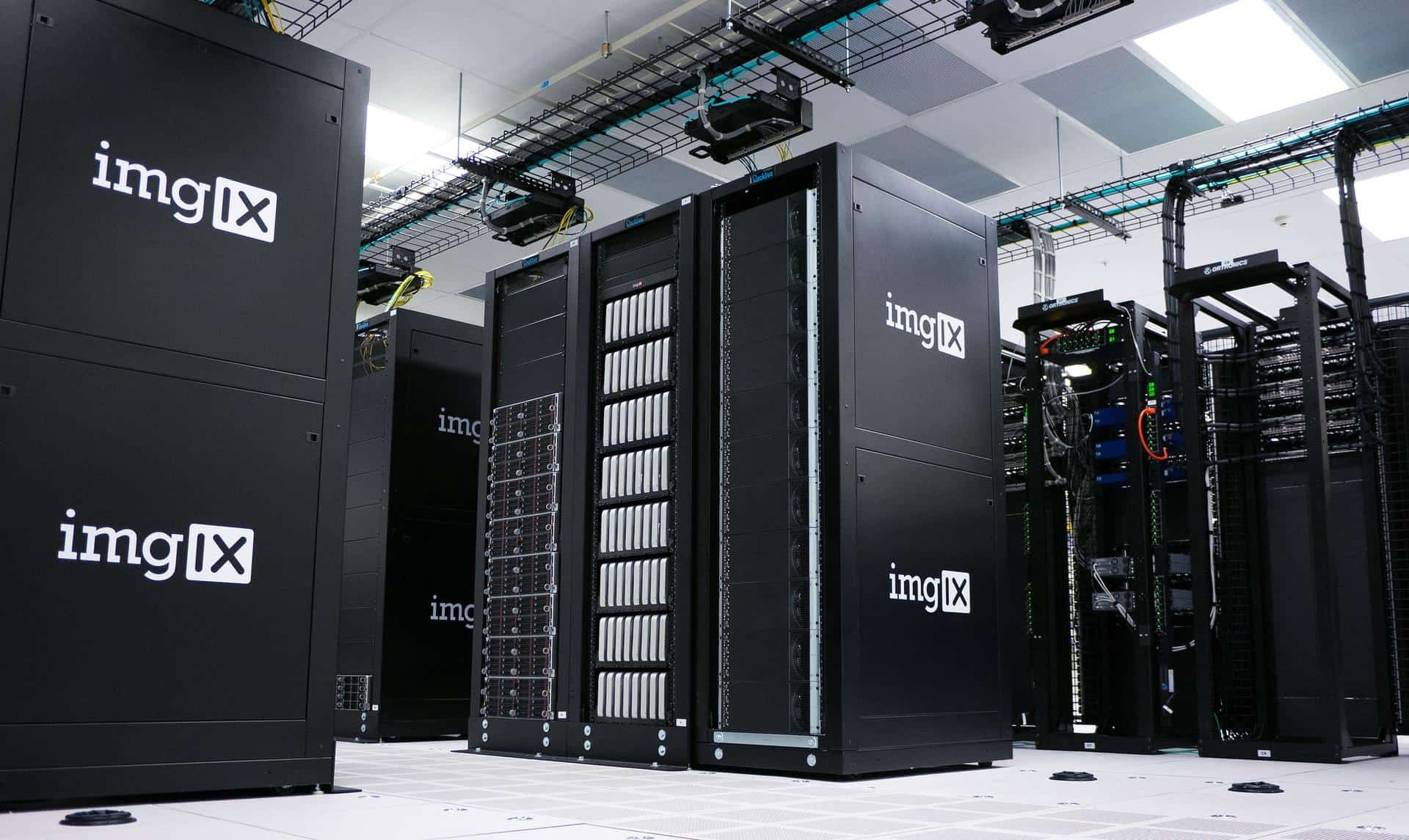 After you have successfully completed the installation of WordPress on your domain, it's time to think about user experience and web design.
Ideally, you want your website to tick a few boxes:
Represent your company brand – both in content visuals and content voice.
Be liked by Google
Be user (or potential customer) friendly
Be one that you, your staff, or your provider can manage
Handle system integrations in your overall customer process
2. Draft a Functional Wireframe
Like a floor plan for a house that thinks about how people are welcomed, and what they need, a wireframe is the floor plan of your website design.
Consider your menu and site navigation, what content is on what page, and how the content flows between the pages so that it makes sense to a user when they land on your digital real estate.
It's handy to draw up pages visually, including key calls to actions (buttons, contact forms, click to call links, etc) to help the design process before you choose a theme.
If you have never done this before, grab an A4 sheet of paper, your computer, and look at some core web pages including Home, About Us, FAQ's Services, Blogs, Portfolios, Legal Pages, Contact Us & Storefront to see how they are laid out, and try drawing one (or more).
Also, consider how each page fits with your customer segment. If you have two very different customer groups, take this into account in your site navigation, and imagery choice (E.g. Sports Massage, Relaxation Massage).
3. Choose a WordPress Theme That Meets Your Design Requirements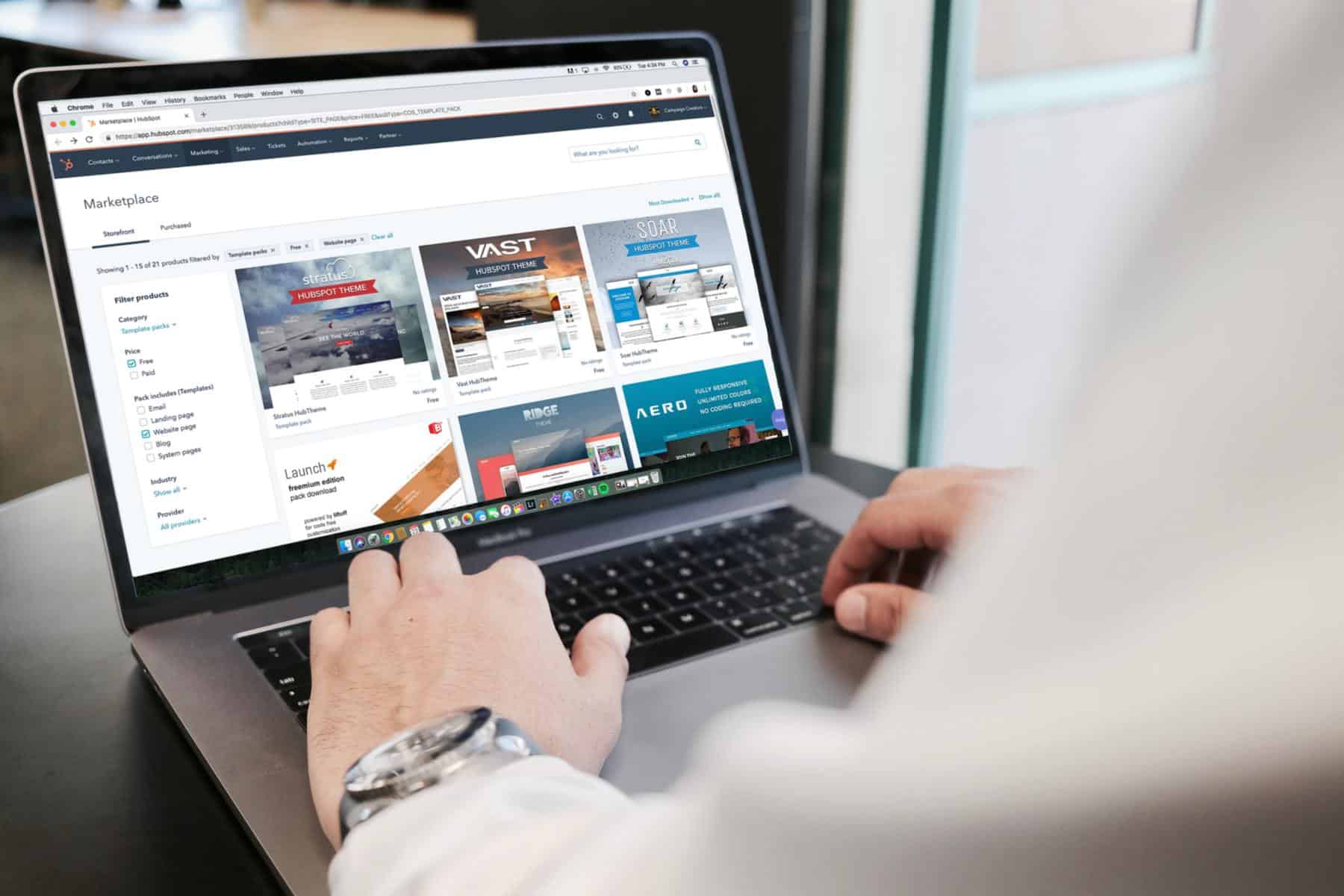 When you work on your web design, it is important to choose a theme that makes sense to your business and will be easy for you to manage, and your customer to navigate through.
WordPress does come with some standard free themes, and their latest updates include a drag and drop block style builder.
If you are purchasing a theme "off the shelf", make sure to check what support is provided, that the support documentation makes sense to you and that it works for your business.
If WooCommerce is being used for an eCommerce store on WordPress, check that your theme is compatible, otherwise, it can cause issues down the line.
If you are unsure, reach out to a professional and have them do a clear scope. Also, be sure to check how your web theme looks on different devices.
4. Set Your Appearance and Theme
The appearance and theme of your website need to fit with the appearance and theme of your business. Think of how design elements reflect the personality of your brand and the tone of your content. As you set up your colors, fonts, and imagery, keep in mind that fancy is not always the first priority.
Fonts and colors need to be readable. Font choice is particularly important, as not all browsers support all font types, so before you go forking out cash for a custom calligraphy font, check that it will show up on your website, and not impact site speed.
If you are using stock images, make sure that they are in line with your brand, or consider investing in a commercial photographer familiar with your industry/niche to help you. But whichever option you go for, when you are choosing imagery, it is important to keep consistency in image dimensions.
Work with your web designer, or check your theme documentation for recommendations so that you can either select appropriate images or brief a photographer on your requirements and be sure to ask for web-optimized images.
*PRO TIP: SEO YOUR IMAGES AS YOU BUILD YOUR WEBSITE*
5. Design for Scannability & Simplicity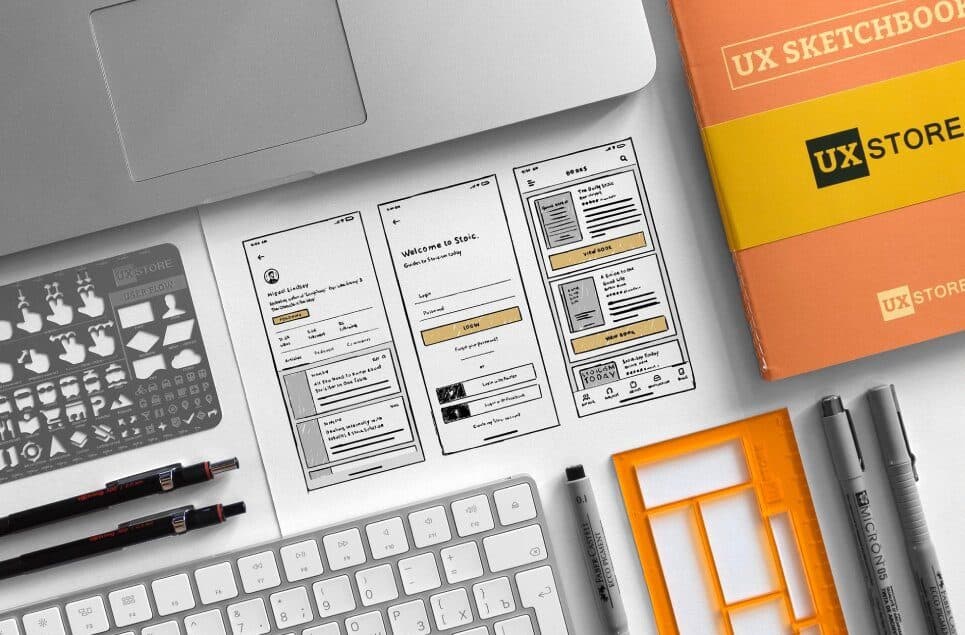 Simple and clear making it easy for customers. Factor this into your web design so that a potential customer who might be in a rush can find what they need, or get the cliff notes version on a blog easily.
Consider using negative or white space, the size of your headlines, whether it is too image or text-heavy, and how you can minimize hurdles between curious and the checkout page.
Many people can get overwhelmed when one page is too busy, on either the text or imagery front, so think about whether design elements like toggles are useful to show and hide information, or if using category tiles can help with navigation.
*PRO TIP: BREAK UP TEXT WITH HEADLINES TO MAKE CONTENT SCANNABLE FOR BUSY PEOPLE*
6. Design for Site Speed
Google loves a fast website because customers love a fast website. One of the biggest areas that slow great websites down on the speed side though, is imagery.
If, for example, you have one page with 10 images and they are 2MB (megabytes) each, that is 20MB of data that a user's device is working to read each time.
If the same page has web-optimized images, those same 10 images could serve up 200KB of data, which is much easier to process.
*PRO TIP: ADOBE CREATIVE CLOUD CAN HELP YOU RESIZE IMAGES FOR WEB*
7. Design for Your Goals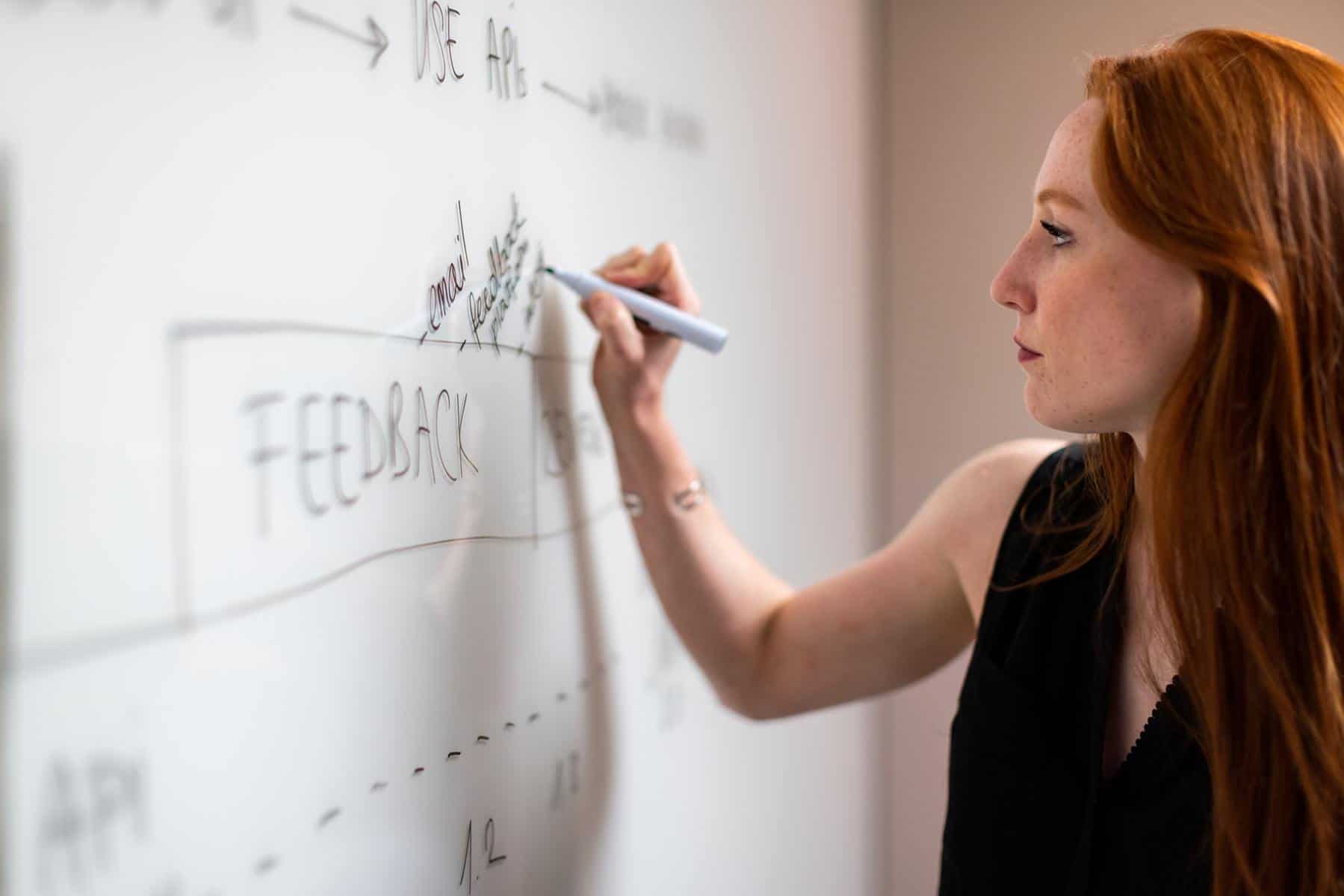 Integrations play an important role here. WordPress operates off plugins – similar to how you choose your car – engine, window tint, leather seats, fuel type, etc.
This includes plugins or applications that you are using within your business. For instance, if you use Mailchimp to manage newsletters, you will need a Mailchimp plugin.
There are some basic ones that can assist you in understanding how your customers behave on your website, such as installing Google Analytics and Facebook Pixel (important for marketing campaigns), plus Yoast to help you understand if your content ticks the SEO box.
Then there are applications that need to talk to each other and share customer information on your website, and within your business.
It is important to ensure that when you are selecting different software, it fits with your web design, and each part talks to the other, as sometimes, this is not the case.
Goals to think about in your web design are:
Communicating with customers
Building a prospective customer list
Making it easy for customers to book an appointment with you
Selling them a digital product
Selling them a physical product
Selling them a digital membership or subscription.
*PRO TIP: MAKE A LIST OF ALL THE SYSTEMS YOU USE, THEIR COST, AND WHICH ONES INTEGRATE WITH OTHERS, OR IF YOU NEED A THIRD PARTY SERVICE LIKE ZAPIER*
8. Design a Staging Site Before You Go Live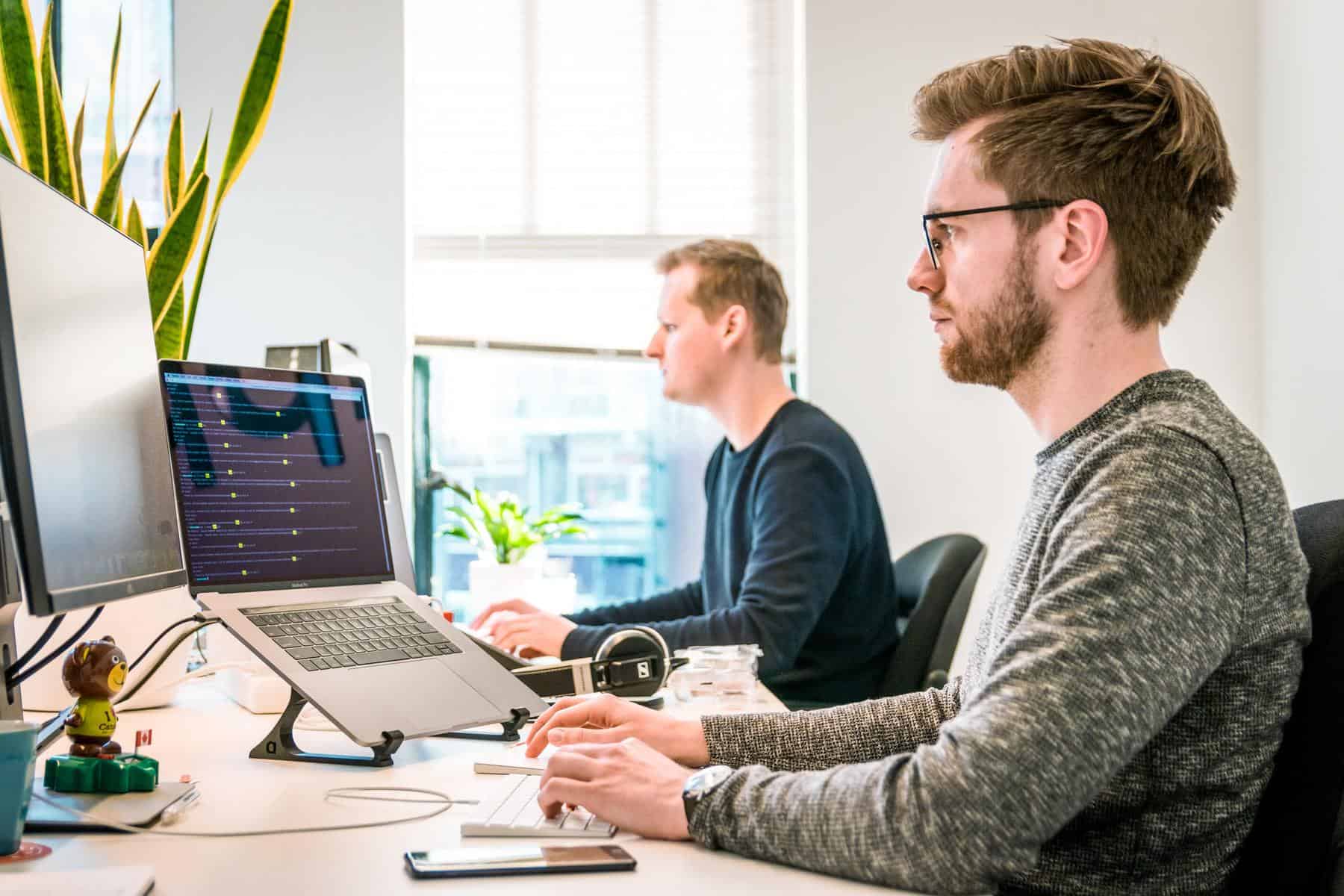 There are WordPress plugins that allow you to create a staging site (like a display home before you move in).
Creating in this type of environment before you go live allows you to test workflows and identify any potential issues. This can save you time and money from solving problems highlighted by customers because "something didn't work".
Draft up a user acceptance testing document so that you can check each step works as it should, and each link and call to action where customer information is gathered or a sale happens works as it should.
*PRO TIP: IF YOU ARE SELLING GOODS, PAYPAL AND STRIPE GATEWAYS HAVE A TEST FUNCTION TO ASSIST THIS PROCESS*
9. Partner With a Professional Web Design Team
Making it easy for customers to complete digital goals is the most important part.
Be sure to check on what your web designer can and can't do for you, and how much customization is required, whether they work with a web developer, and how much involvement they will have in setting up integrations.
Remember, hours of Youtube tutorials and trying to DIY your website may take more time and money in the long run.