Soap2day, a widely used platform for streaming movies and TV shows, is currently shrouded in rumors regarding its potential shutdown. In this comprehensive article, we aim to provide a deeper understanding of the Soap2day situation, including the reasons behind the speculation and the implications for its users.
What is Soap2day?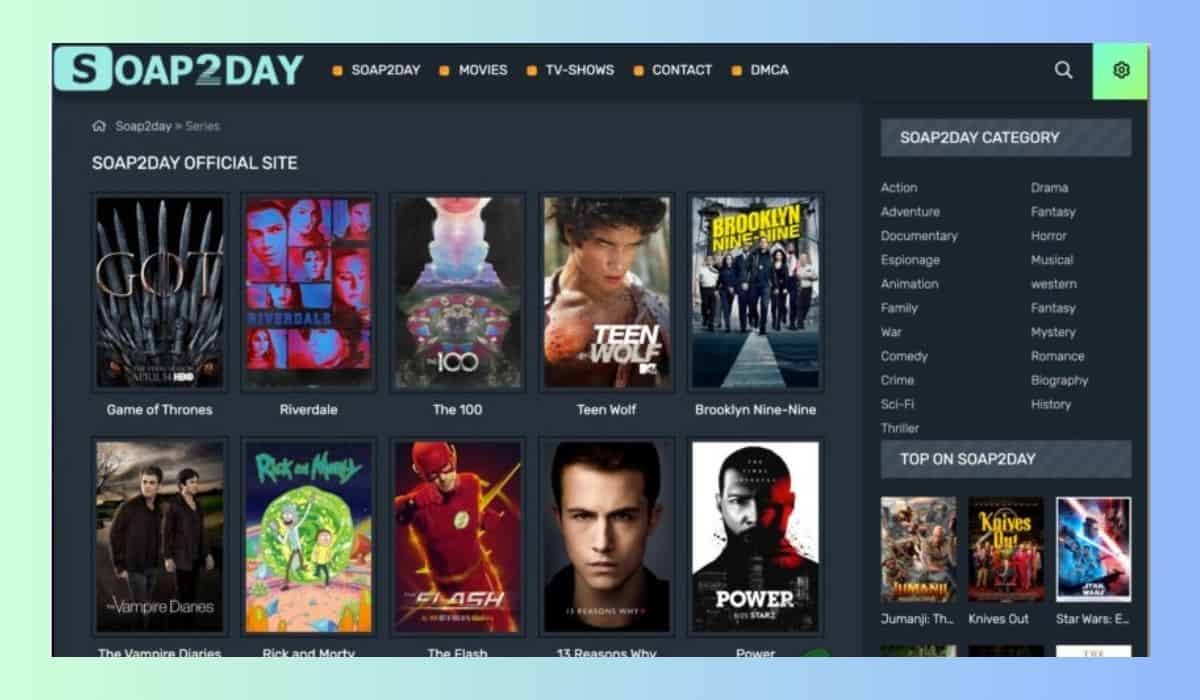 Soap2day has carved out a significant presence in the world of online entertainment. It has become a go-to platform for viewers seeking a wide array of movies and TV series, all accessible without the burden of subscription fees. Its user-friendly interface and extensive content library have garnered a dedicated user base.
The Rumors of Shutdown
In recent times, the online realm has been abuzz with speculations about the possible shutdown of Soap2day. Various factors have contributed to these rumors, sparking concerns among its users and the broader streaming community. Let's explore the details behind these speculations.
What We Know So Far
As of our latest update, there hasn't been any official confirmation of Soap2day's shutdown. The website remains accessible, allowing users to stream content freely. However, it's imperative to acknowledge that Soap2day's legality has long been a subject of debate, primarily due to its distribution of copyrighted content without proper licensing.
Possible Reasons for Soap2day Shutting Down
While Soap2day continues to function, several elements raise concerns about its future viability and sustainability:
1. Legal Action Against Soap2day
Soap2day has faced legal action in the past from copyright holders. Their grievances stem from Soap2day's practice of distributing copyrighted content without securing the necessary permissions. These legal challenges have cast a shadow over the website's future.
2. Frequent Domain Changes
Soap2day frequently changes its domain name. This strategy appears to be an attempt to elude legal actions and circumvent restrictions. However, this perpetual instability prompts questions about the website's long-term prospects.
3. Popularity and Scrutiny
The website's popularity has caught the attention of authorities and copyright enforcement agencies. Its notoriety has made it a prime target for legal intervention and increased scrutiny.
4. Security Risks for Users
Soap2day's reputation for hosting dubious ads and intrusive pop-ups poses substantial security risks to its users. These threats include potential exposure to malware and phishing attempts, raising concerns about user safety.
5. Legal Consequences for Users
Users who engage in streaming copyrighted content on Soap2day may unwittingly expose themselves to legal repercussions. Their actions, while accessing content on the platform, align with copyright infringement, potentially resulting in legal consequences.
Conclusion
At present, Soap2day remains operational, although the rumors of its impending shutdown persist. Users should exercise caution when considering whether to use such platforms. The future of Soap2day is uncertain due to its history of legal challenges, domain changes, and constant scrutiny. For the latest updates on its status, it's advisable to stay informed about any official statements or legal developments. Ultimately, users must weigh the risks and potential consequences associated with using Soap2day or similar websites for streaming.