Online shopping is more challenging than going into a store physically. In the store, a customer can see and feel the product, hear other people around him and decide on buying the product. But when shopping online, a customer needs more things to consider before buying a specific product. People often need other's people experiences and opinions to understand if that product is something they are looking for. That is why reviews are an important segment of every online shop.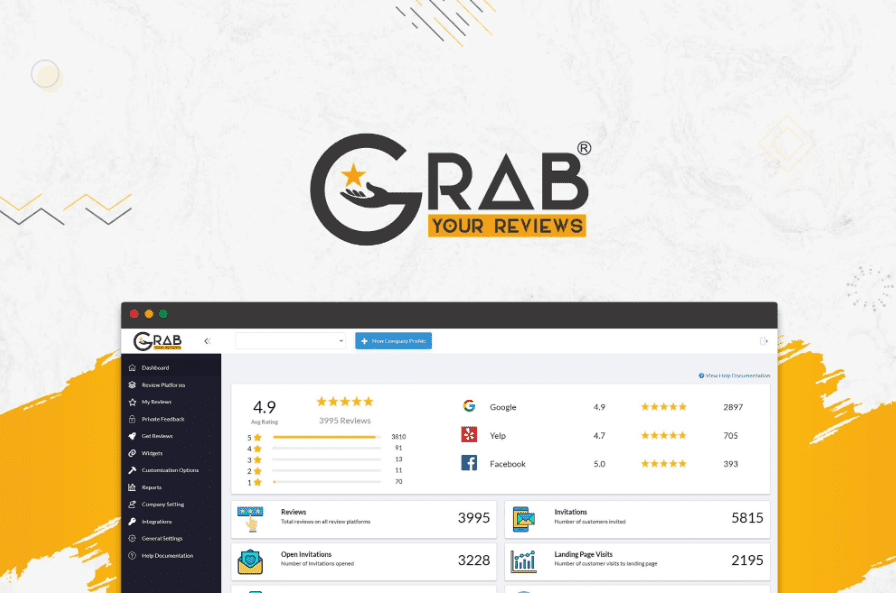 Showing reviews can help you with better product descriptions. People can explain their expectations and experiences, and with their writing, they can make future customers buy it easier and faster than usual. Also, reviews can boost the rating of your product and make it more reliable.
We will present how you can collect reviews from different platforms and help your online reputation with the amazing tool – Grab Your Reviews. So, keep reading and grab your chance with it!
What is a Grab Your Reviews, and how to best use it?
Grab Your Reviews is a great tool that can help your business grow. It collects your users' feedback from different platforms and presents it on your website. Those user experiences let you identify different online trends, manage their feedback, and analyze your overall performance online.
Grab Your Reviews comes with many features and templates. One of them is that it can be fully customized and adjusted to your brand, which gives a special touch of personality and professionalism. Also, it can use your subdomain, custom URL, and domains for sending emails to your customers.
You can connect with them through customized emails and SMS and send them QR codes for leaving a review. It shows them their importance to your store and strengthens the relationship between you and your customers. Also, it offers the possibility to invite team members to collaborate on the dashboard and share tasks and work.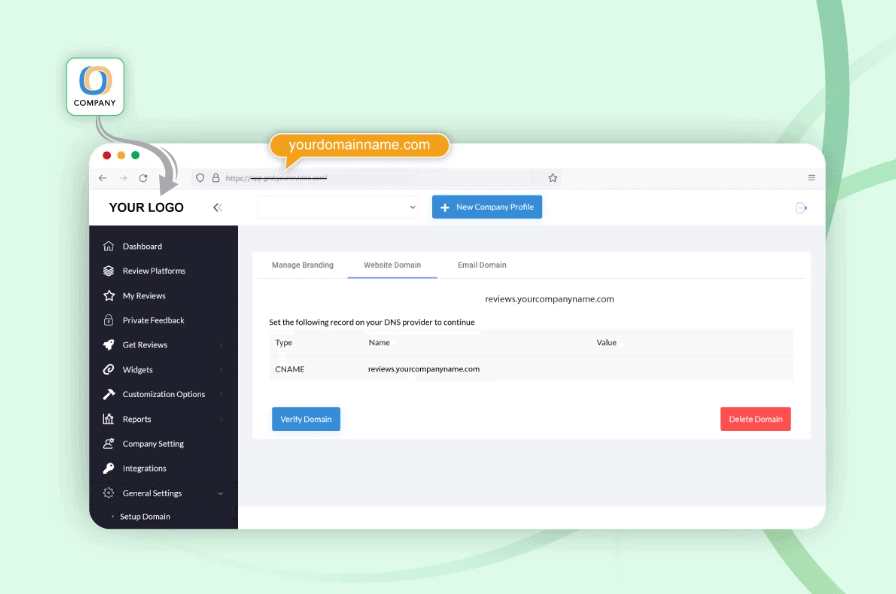 Grab Your Reviews lets you show all reviews from different platforms and leaves you space to make a response directly from the platform. It is recommended to accept positive and negative comments and dedicate time and space for everyone, showing that you are willing to hear critics and suggestions for improvements. It shows that people's opinions matter to you and helps you gain loyalty and a better online reputation. However, Grab Your Reviews lets you decide which comment and rating you want to show or hide.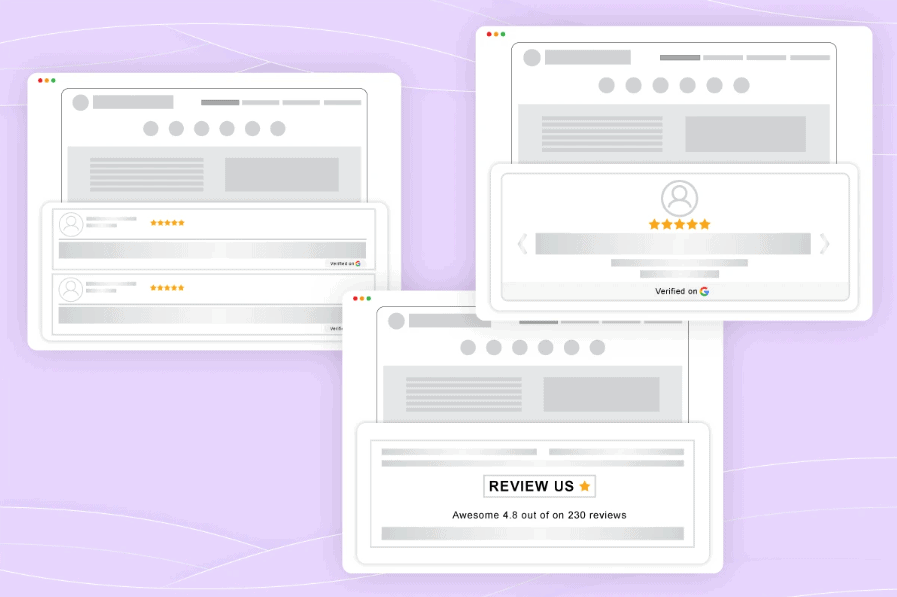 Next, this tool integrates with many tools and is compatible with over 50 platforms and networks, including Facebook, Booking, Airbnb, Google, Yelp, Trip Advisor, and more. Its dashboard is simple and clean, and everything is customizable and flexible, showing multiple functionalities. You connect accounts from where you are collecting reviews to Grab Your Reviews.
Then, you can customize settings for every account and platform, make a distinction and enjoy different possibilities and flexibility. Connect accounts, customize them, read reviews from different platforms, write responses and contact your customers through emails. And all that from just one dashboard!
It offers seven customizable widgets easily plugged into the website.
Grab Your Reviews is recommended for small businesses, solopreneurs, web design agencies, and types of businesses that could receive many reviews very often.
It comes in three license tiers. Each of those license tiers is available as a lifetime purchase, including any future updates. They include the same features, differing only in the number of possible platforms, clients, users, and sent emails.
Final thoughts
Word-of-mouth marketing was always very important. It came in online business as well. People respect reviews from others and sharing them on your website builds trust and loyalty. Grab Your Reviews lets you share your customers' reviews from many platforms and helps you build your online reputation.