In order to run a well-rounded, well-organized WordPress website you'll probably need an FTP client to help you get your transfers in order. Luckily, there are plenty of free, as well as paid-for options.
In this article, we'll be presenting the ones we think could be your best bet whether you're just a beginner and need somewhere to start or maybe you're looking to change your current FTP client.
But first, let's define what an FTP client is.
What's an FTP Client?
FTP stands for File Transfer Protocol and it allows you to upload files from your computer to your WordPress site. Whichever client you end up choosing is going to give you the option to upload, edit, delete, etc., any file you add/want to add to your WordPress site. And while it is not a requirement to use one, it can help fix some common problems you might have that are not strictly manageable from the WordPress dashboard itself.
Now, onto FTP clients!
1. Cyberduck
Cyberduck has many great features that will help you in transferring files from your computer to your website. It works for both Mac and Windows, but if you're a user of Linux, this tool will not work for you.
With it, you can connect to almost any server from FTP, S3, GoogleDrive to Dropbox, Azure, OneDrive, and many others. Cyberduck also provides you with a neat feature they refer to as the "Cryptomator" which encrypts both your filename and the content of the files you choose to upload. It's simple to use and quite fast as well, plus, the interface is rather modern when compared to some of its competitors.
Files are also easy to share as it comes with a URL generator, which is all you need to share them. Also, browsing your files on Cyberduck is a breeze when using the quick search tool, as is transferring when using the quick drag-and-drop tool.
FEES: Cyberduck is currently free, however, you may encounter frequent donation prompts. If these bother you, you can choose to donate 10$ to the developers of the software and they'll go away.
2. WinSCP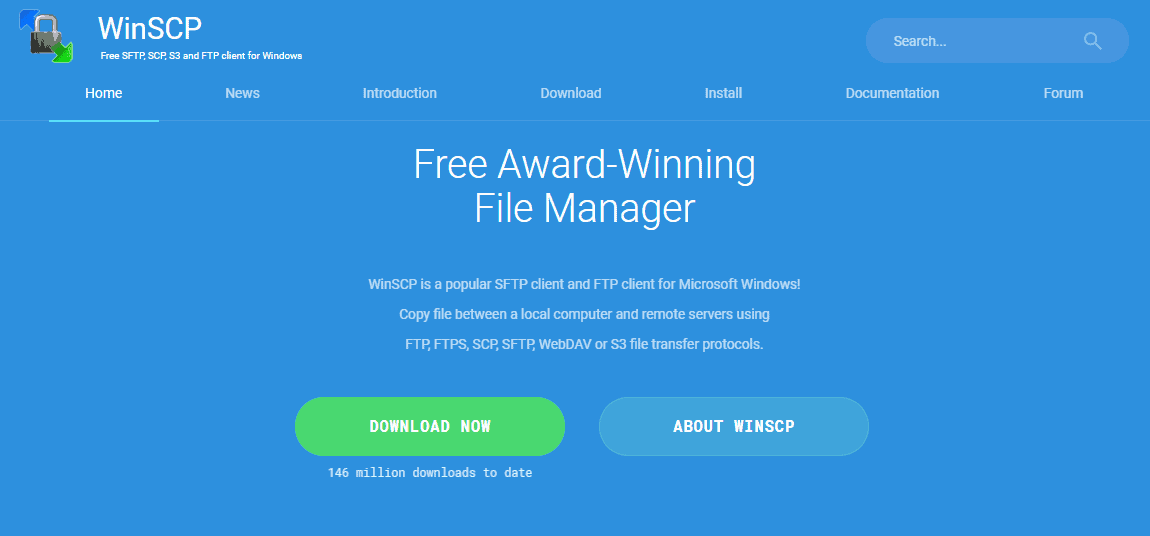 WinSCP is a rather popular SFTP and FTP client that works exclusively on Windows. It supports FTP, FTPS, SCP, SFPT, WebDAV, and S3 transfer protocols. Its user interface is graphic which makes the entire process easier to understand due to it being more visual.
The client includes all common file operations you might need, and you can integrate any text editor of your choice to make it even better for your personal work style.
WinSCP is translated into many languages which makes it a very good option for non-English users. The documentation and backup features are quite well developed and won't let you down no matter what you need. You can also set restrictions as an administrator in case you want only certain users to have access to certain files.
FEES: Another good thing about WinSCP is the fact that it is completely free for all users, however, there is an option to donate to the developers if you so desire.
3. WS_FTP Professional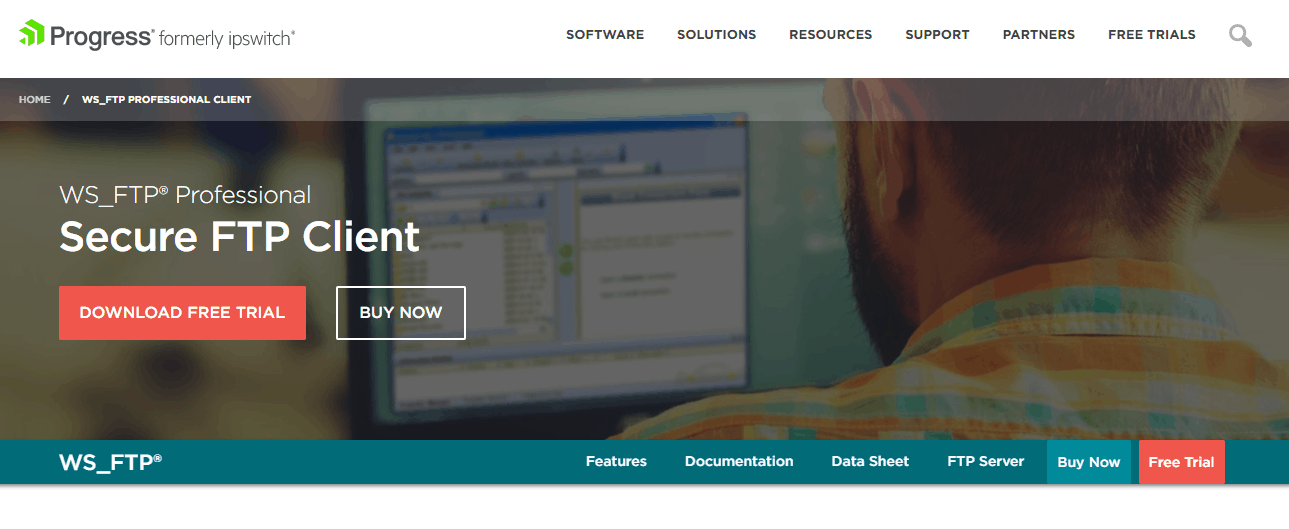 WS_FTP Professional is an extremely popular transfer client with over 40 million active users. It supports SSL, SSH, as well as HTL and it protects your files using encryption during and after the transferring process itself.
The display is customizable and its search engine allows you to look for your files based on many different parameters such as size, file type, and date of creation.
The drag-and-drop tool gives you the option to relocate any type of file to either a remote server or from one server to another. Plus, any file you decide to upload can automatically be compressed into a .zip and you can choose to set up email notifications to make sure everyone knows when an important file has been transferred.
FEES: WS_FTP Professional offers a 30-day free trial, and if you decide you like it after that, the prices range from $49.95 for a single license without support to $390 for multiple licenses with support.
4. Transmit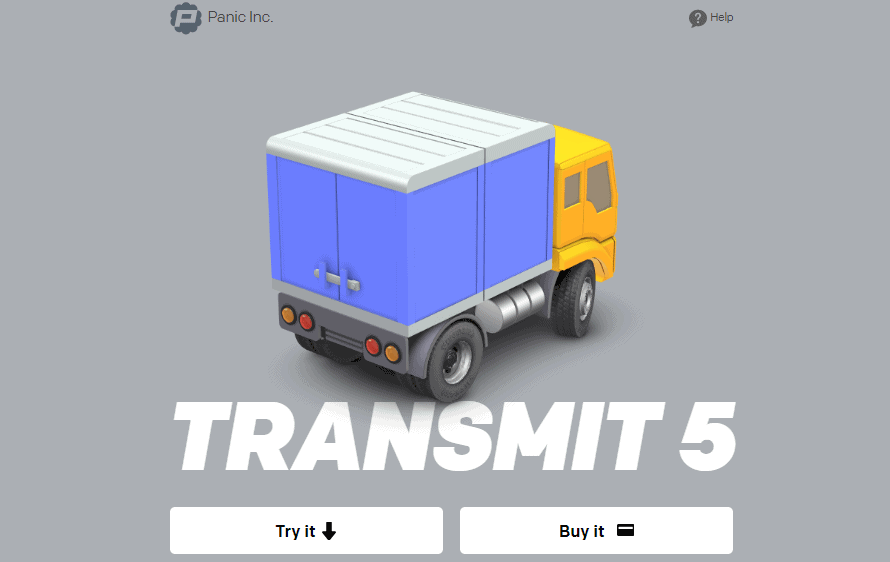 Over the past few years, Transmit has proven to be a fantastic app that allows you to transfer and manage your files on many different servers and it has only been growing in popularity since its release. However, it is only available for macOS.
Their newest version, Transmit 5, also includes Panic Sync, a feature that helps you sync all your sites as well as devices and provides more security.
Surely, one of the great advantages of Transmit is that due to some recent improvements, it's gotten a lot faster than most other FTP clients. Plus, its interface is simple and modern, quite on par with what macOS usually has to offer.
A newer update has also enabled its users to batch edit files, just select the ones you'd like to edit, type in your text and the job is done.
FEES: Transmit does offer a free trial so that you can test out the product that you would potentially be buying yourself. And if you do decide to buy, the price of a single license is $45.
5. FileZilla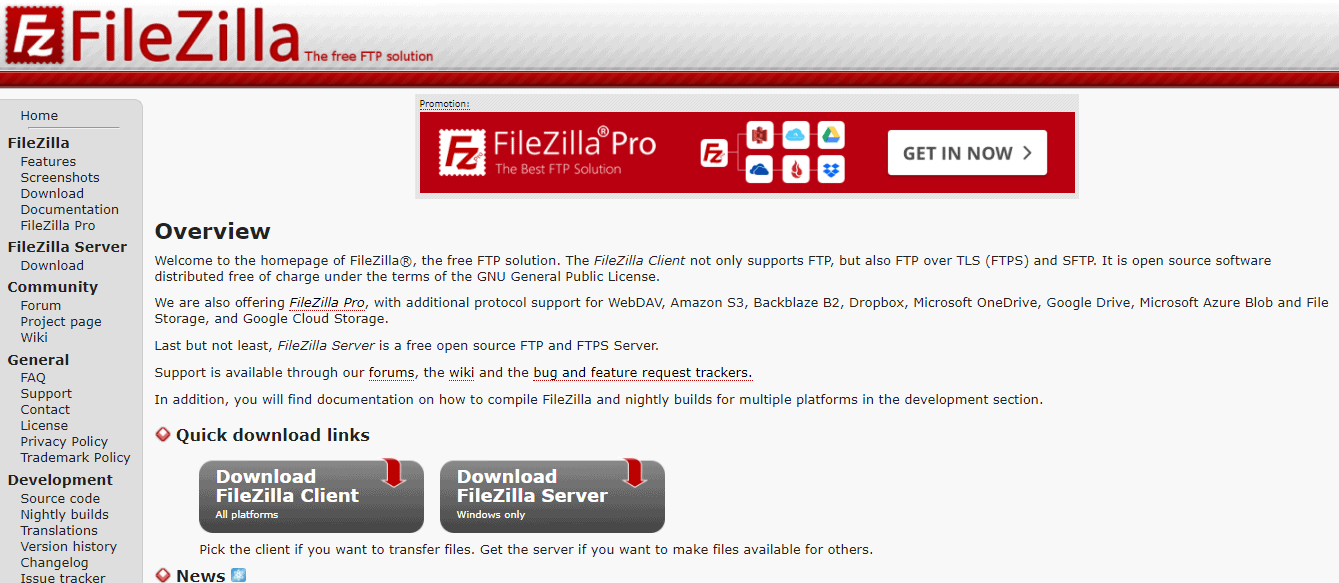 FileZilla is one of the most popular transfer clients, and while the interface might look a tad dated at first, its simplicity makes it very easy to navigate and understand. It also still runs on older Windows versions, which is becoming increasingly less common among clients of the same sort.
There is an option for remote file searching which enables the user to leave manual scanning and searching in the past as well as to search without logging into the host's account every time they need something. On top of that, FileZilla supports the transfer of files over 4GB, and the transfer itself won't take too long either.
FEES: FileZilla is completely free and according to what its team states on the site, it's going to stay that way.
Final Thoughts
Any one of these clients should help you get your work under control and leave you with more time on your hands to focus on your tasks rather than spending heaps of time trying to navigate a myriad of confusing folders. So, gauge your options and find the client that works best for you!