Choosing between top web hosting solutions is a big dilemma. Everyone wants the best service and tools for their website or applications. This puts bloggers and developers under immense pressure to choose the right web hosting.
To solve this dilemma, we picked the top two web hosting providers that are FastComet and WPX Hosting. We are going to compare their service, values, and features to find out who wins.
FastComet vs WPX Hosting – A Detailed Comparison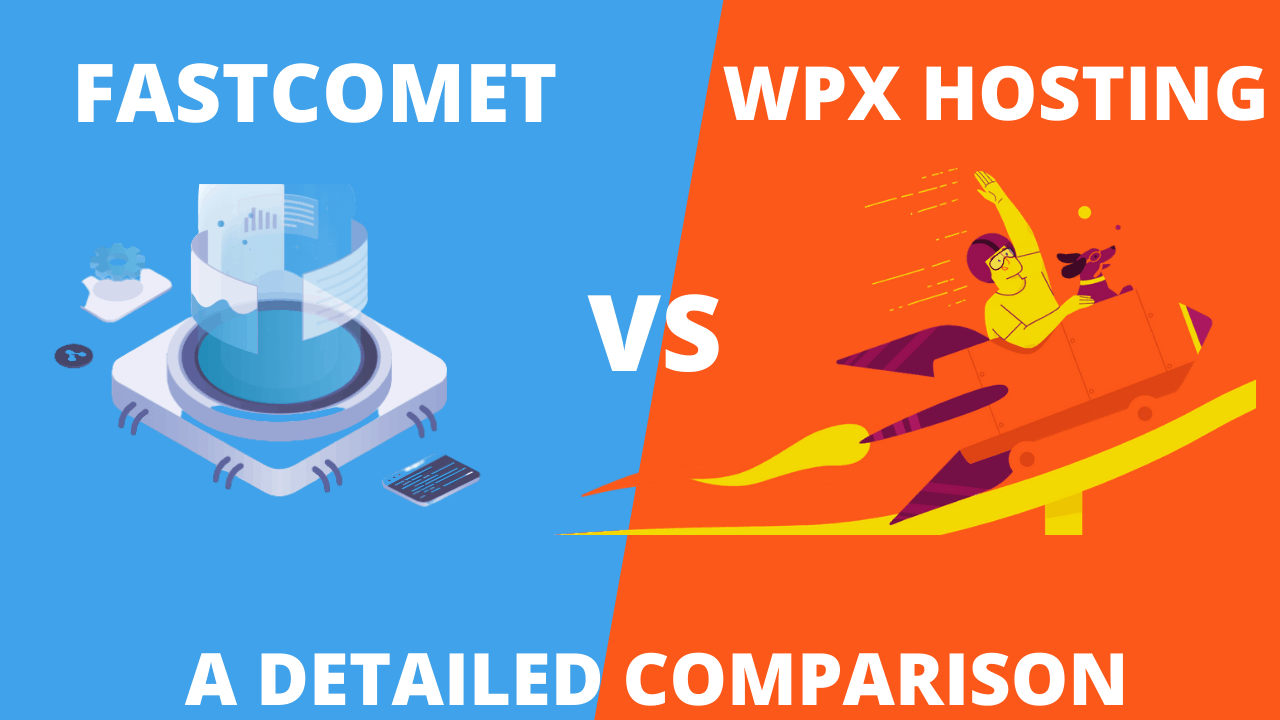 FastComet Overview
It was started in 2013 as a privately owned independent global web hosting solution. Since its start, it has gained a lot of popularity and grown to 50,000 userbases. It is now operating in 11 datacenters all over the world.
From a small humble beginning to a company with over 70+ employees, it has grown a lot in the industry. All because of its transparent pricing and robust services. They are on a mission to facilitate everyone with the power of the internet. They focus on providing an affordable but powerful web hosting solution to everyone.
FastComet's quick support helps its clients to run their online venture efficiently. They have to spend a lot of money and effort to make their support service the best. It is not like other support call centers where clients are on hold forever.
The support service is active for 24 hours in all locations. Their clients can reach them via phone call, email, and live chat. Live chat is the easiest way to find answers to all the queries within seconds.
FastComet has won a lot of badges for its services and support. Some of the badges are a 100% customer satisfaction badge and a users' top choice badge. It is considered the user's top choice for web hosting solutions.
WPX Hosting Overview
WPX Hosting is a powerful managed WordPress hosting solution. It was established in 2013 to provide a better alternative to existing hosting services. There were too many flaws in those hosting services and they were not perfect, so Terry Kyle started WPX Hosting.
Terry Kyle wanted to offer the best hosting service that would be perfect in every aspect. WPX Hosting has grown too large a userbase since its foundation. It has been awarded as the fastest managed WordPress host in 2020.
WPX Hosting offers managed WordPress hosting that comes with all management services. Clients don't have to move a finger on the server. All the management will be done by WPX experts, clients only have to dedicate their time to blogging and service.
WPX Hosting is fully optimized and configured to work best with the WordPress CMS. Clients with WordPress websites will have an amazing experience using it. They offer a 24/7/365 support service to their clients so that they can work without any problem.
They offer 30-second live chat response time on their website. The live chat has a reply to all the queries and doubts. It is the quickest way to get connect with the support to get answers. Also, there are other ways to reach support. Clients can reach it via phone call and email.
FastComet vs WPX Hosting Features & Service Comparison
1. Server Uptime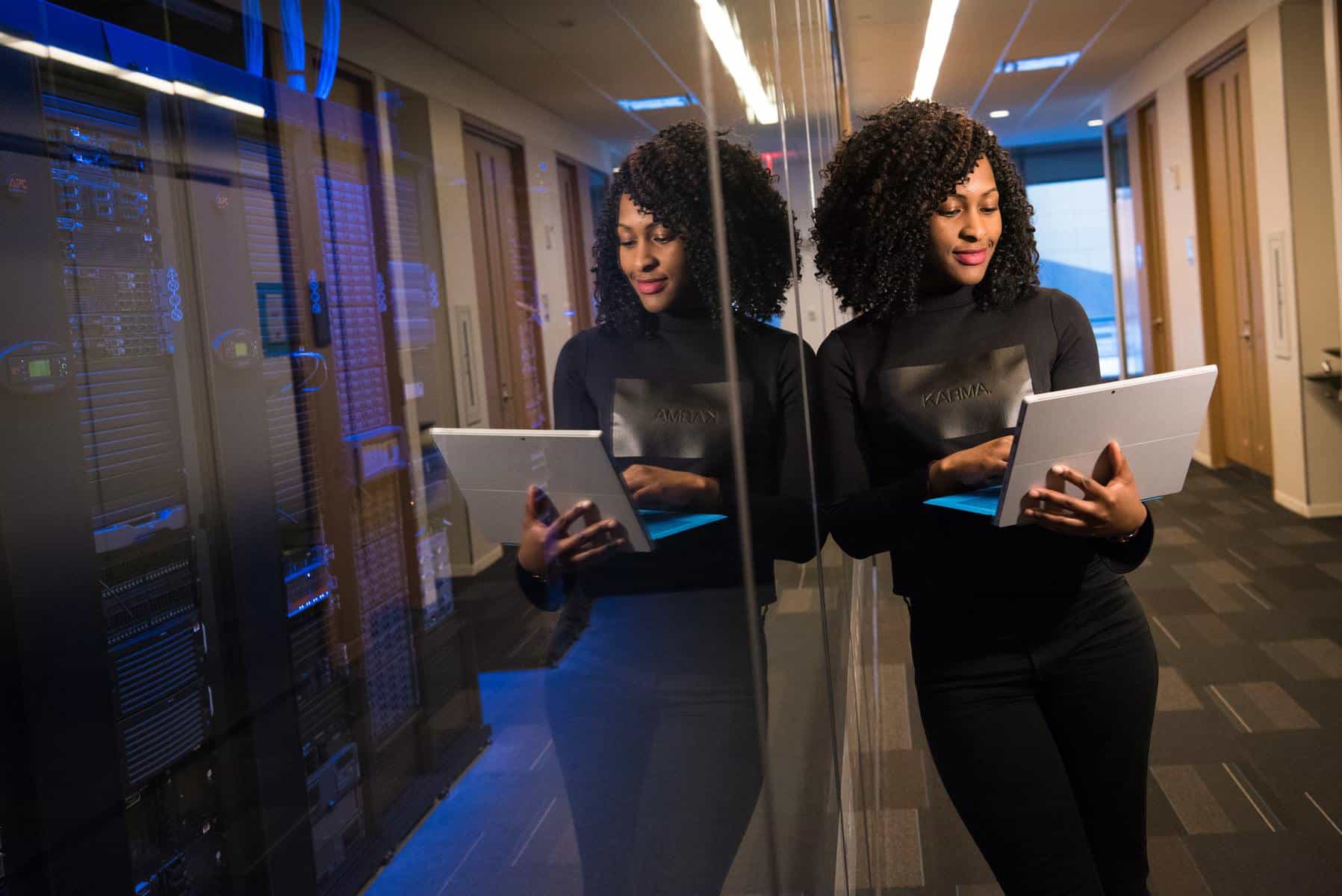 In online business, every second and minute is important. You may lose potential customers that wanted to buy something because your website was down at that moment. This is a problem with bad hosting services.
However, at some point, every server goes down, maybe because of maintenance or a technical issue. But it is important how the provider deals with the server being down.
FastComet offers 99.99% average server uptime in all locations. The stat means that the server is running every hour and only goes down for 1-10 minutes in a year. This is an ideal uptime for servers.
FastComet offers full transparency to the clients. This means they inform the clients about every issue via email. They keep clients updated on the problems and provide an immediate solution.
Whereas, WPX Hosting offers 99.95% average server uptime. This is also an ideal uptime for hosting services. They provide an automatic fix to problems. Clients don't have to worry about the server being down. As soon as any issue appears, they start fixing it, so the websites can serve the customer as soon as possible.
As long as the server is offering an average uptime of more than 99.90%, it can be said that it has good server uptime. From the comparison, it appears FastComet wins this round.
2. Page Load Speed
No customer or reader will ever wait for your website or application to load its content. Everyone wants the fastest web hosting service to enhance loading time. Every second matters when getting leads in online business. The website should load within 1-2 seconds, otherwise, you will lose potential customers.
However, page speed varies from website to website, as other factors affect the speed such as page size, image size, plugins, and data. So we will consider a simple and basic WordPress website for the page load comparison.
FastComet offers a response time of 630 ms and an average page load time of 1.55 seconds. It holds 14th place on the industry response time rank.
Whereas, WPX Hosting offers a response time of 700 ms and an average page load time of 2.1 seconds for heavy websites.
Both page load speeds are ideal for a website. These stats may vary due to the above-mentioned factors. The winner of this round is FastComet as it is slightly faster than WPX Hosting.
3. Storage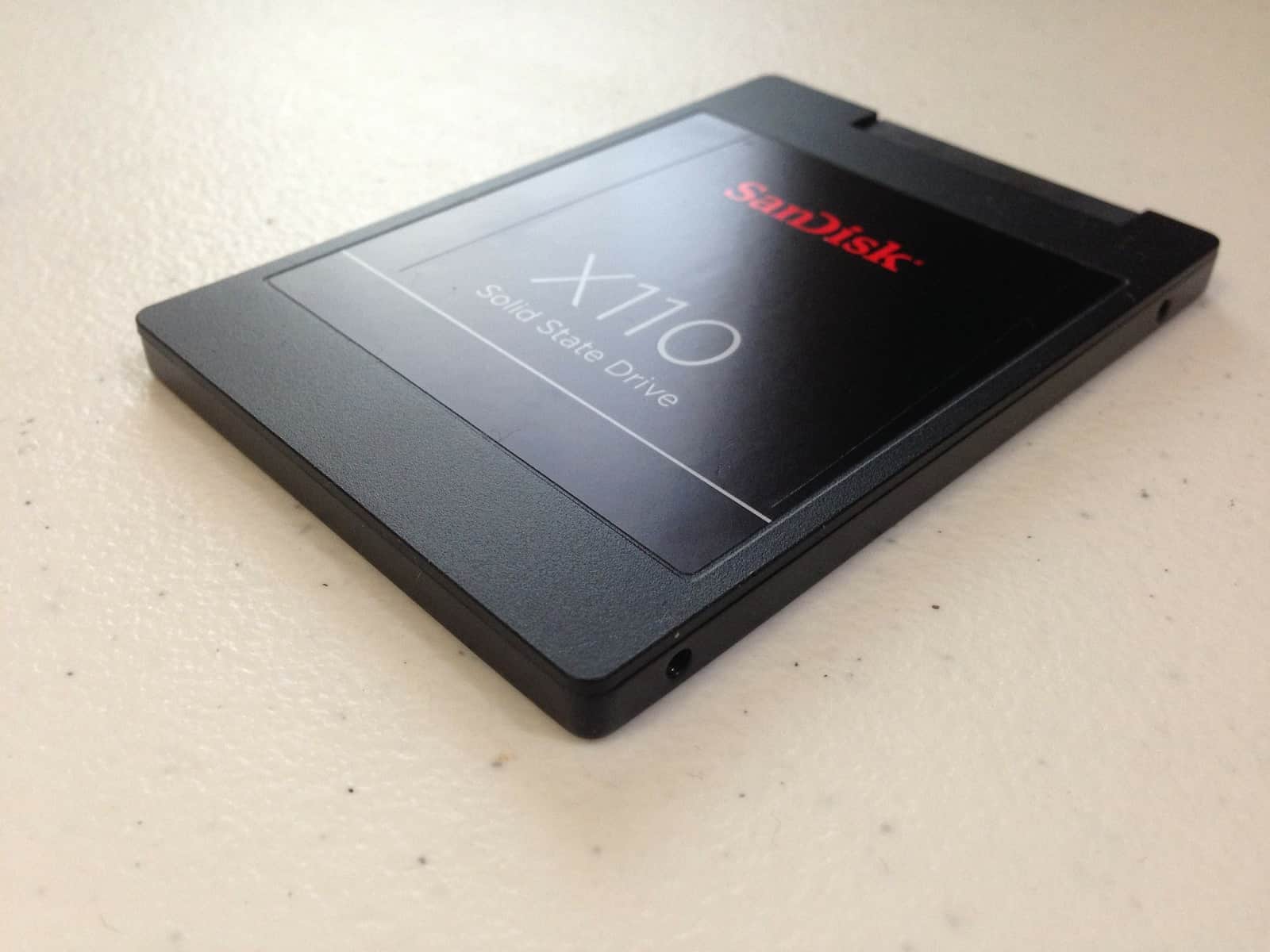 Storage is an important aspect of web hosting. It is the amount of space that is provided to store the website and application data online. For a website to run smoothly, there should be sufficient storage space available in the plan.
FastComet uses only SSD drives on the server. SSD drives are 100x faster than normal HHD drives. They offer faster processing and accessing speed. 15GB SSD space is provided in the lowest shared hosting plan. The limit increases with higher plans.
On the other side, WPX Hosting has also built its servers using SSD drives for providing excellent speed. They are offering a minimum of 10GB SSD space in the basic WordPress hosting plan. The storage space can be increased with upgrades.
Storage space requirements depend on the website type and size. If it is a simple blog with only text and pictures then little space is sufficient. But if the website stores lot of user data and content like video files, then lots of storage space is required.
In this round, WPX hosting offers less space than FastComet. But FastComet offers 15GB for a single website whereas WPX Hosting offers 10GB for 5 websites. Meaning that WPX provides a bit less data for 5 websites. So here, FastComet wins again.
4. Bandwidth
For an online business, serving all the users is important. For that, the server should have sufficient bandwidth to communicate with the users. If the bandwidth is exceeded then no more users will able to access the website or application. So this should be checked before joining any hosting service.
FastComet doesn't specify a bandwidth limit in their basic plan, but they mention that they offer more than the required bandwidth in all plans. There is also a reference figure for traffic. In the basic plan, a minimum of 25k monthly visitors can visit the website. But this doesn't mean that more users will not be handled. Traffic capacity increases in the advanced plans.
Whereas WPX Hosting clearly states their bandwidth limit. They offer a 100GB bandwidth limit which is more than enough for small and basic websites. However, this is for 5 websites, so it makes sense to provide max bandwidth data.
5. Free Website Migration
The most difficult thing for a client in an online business is moving to another host. It is a painful process for clients to move their entire website and data from one place to another. They have to follow complicated procedures, and if anything doesn't get moved correctly, then the entire website will malfunction. So here comes free site migration.
FastComet keeps their client free from painful, long, and complicated processes. That is why they provide free website migration by experts. The entire process is done by experts and clients don't have to do anything. They can sit and relax while it gets done.
A maximum of three websites can be migrated for free with FastComet. After that, a small fee is charged per migration.
Whereas WPX Hosting offers managed free website migration. They have experts to move client websites from other hosts to WPX servers. The process is automated and stress-free. Migration is done within 24 hours of the request.
WPX offers unlimited site migration to their servers. Clients don't have to pay any extra fee for any number of site transfers.
In this round, we have a clear winner, WPX Hosting, as it offers unlimited website migrations.
6. Multiple Website Hosting
With FastComet multiple websites can be hosted on a single plan. This feature is available in all plans excluding the basic shared hosting plan. FastComet is also offering unlimited website hosting on all plans except the basic one.
WPX Hosting also offers multiple website hosting in all plans. The client can host a minimum of 5 websites on the basic plan and a maximum of 35 websites on the advance plan.
FastComet allow more websites when it comes to multiple website hosting. However, they only allow single website hosting in the basic plan whereas WPX allows 5 websites. So, WPX Hosting wins the round.
7. SSL Certificate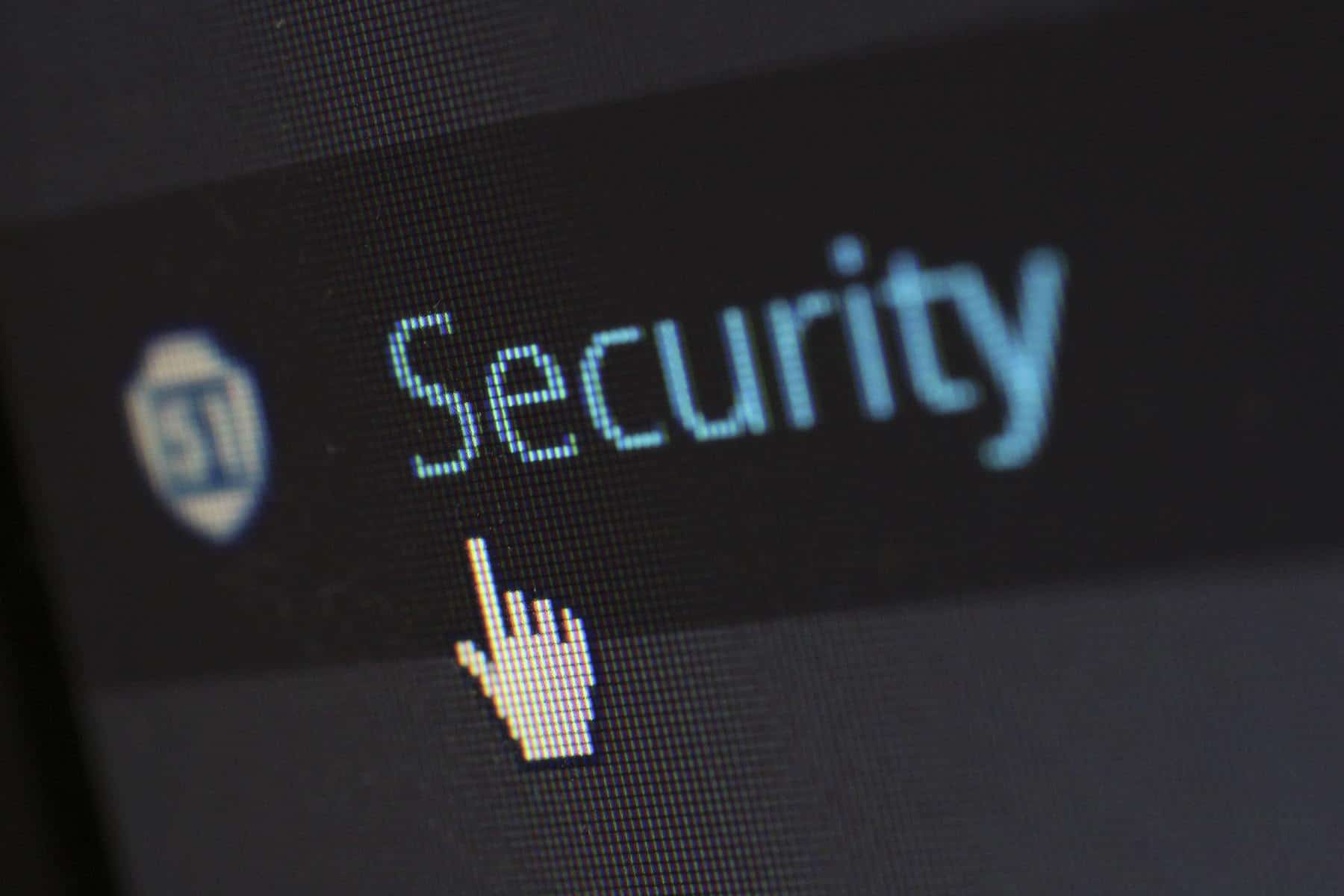 An SSL Certificate gives a lot of benefits to a website. It helps gain users' trust and also gives a little boost in search engine rankings.
FastComet offers a Let's Encrypt SSL certificate for free in all plans. There is no information provided about the number of free SSL certificates provided in a plan. So we are assuming they are offering one SSL certificate.
On the other hand, WPX Hosting mentioned unlimited SSL certificates in all hosting plans.
Here WPX wins because of the unlimited amount of SSL certificates, as clients will not have to pay for extra SSLs.
8. Website Backup
FastComet offers 30-day backups in its advance plans and 7-day backup in the basic plan. All the website data gets backed up daily and weekly, automatically, in a secure location. Using a backup, the website can be quickly restored with just one click
Whereas WPX Hosting offers 28-day automated backups in all plans. They keep all the data in a secure cloud and offer a quick restore feature.
9. Customer Support
FastComet has an awarded customer support service. They have spent a lot of time and money on it, so clients can get faster support. Their support service is active 24/7/365 without any day off.
On the other hand, WPX Hosting also offers 24/7/365 live support. They offer a 30-second response time, so clients do not have to wait on hold to get connected with the support. Also, they have a live chat feature on their website, meaning anyone can quickly have a chat to clear any doubts.
Here, both web hosting services are equal.
10. Money-Back Guarantee
FastComet has full confidence in its services and features. They offer a 45-day money-back guarantee. With it, the client can cancel the plan 45 days from their signup. This helps the client built trust in the hosting service. If they don't like it, they cancel to get a refund.
WPX Hosting also offers 30-day money-back guarantee in all plans. They don't want to keep their clients in a risky situation. Their clients can test and play with the service without any risk for 30 days.
FastComet offers more time for clients to test the service and features. So here, FastComet wins.
11. Basic Plan Price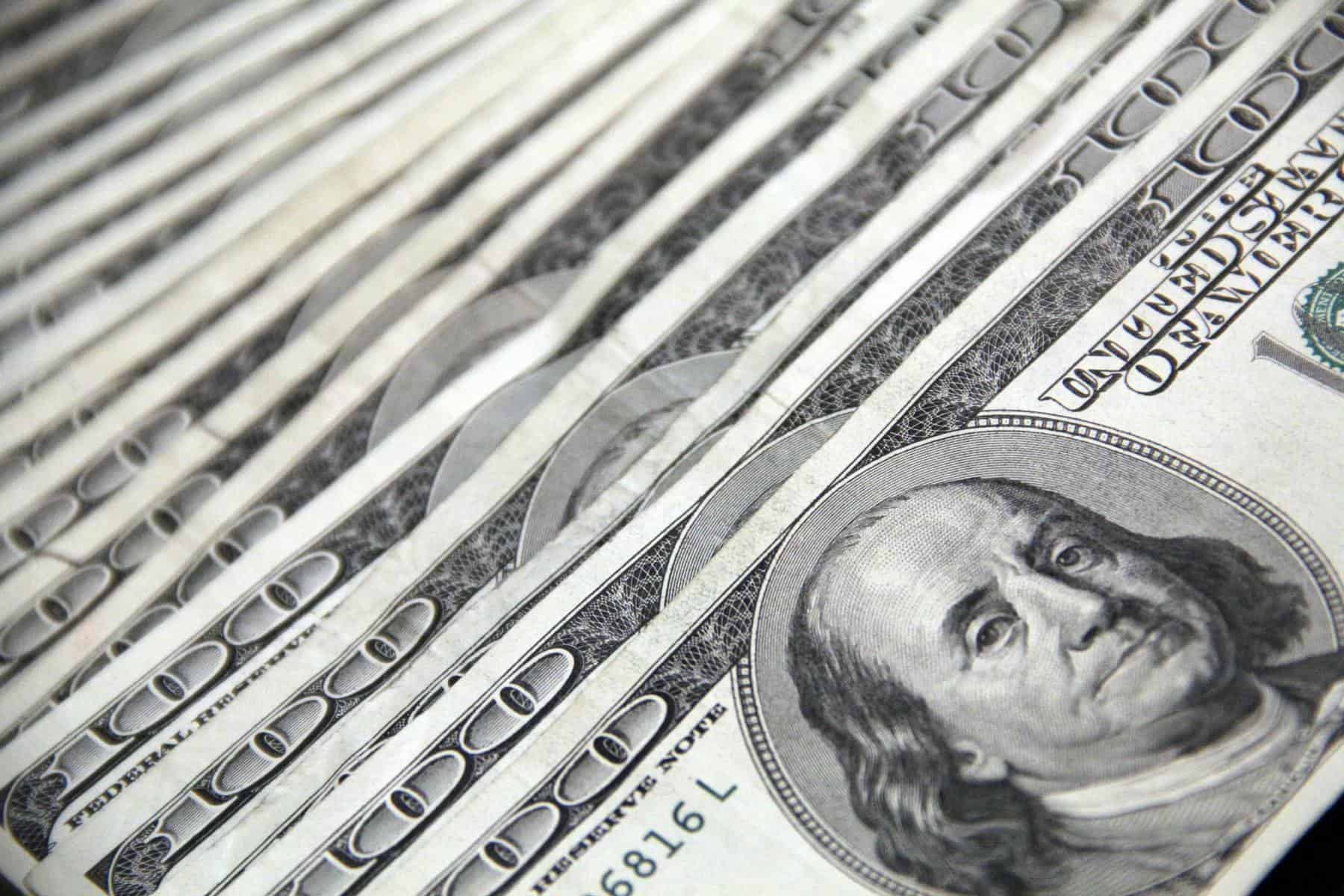 FastComet's basic plan costs around $3.95/month, for shared hosting, when their fastcomet coupon is used which can be found at grabhosts.net. They also offer a managed VPS cloud plan which costs $50.95/month.
WPX Hosting offers only three managed WordPress hosting plans. The basic plan costs $20.83/month for 5 websites.
FastComet vs WPX Hosting Conclusion
WPX Hosting is the perfect hosting service for those who are planning to use WordPress. They offer powerful WordPress integration and quick install. All the plans are managed services, so clients don't have to focus on the server. The WPX team will take control of that and will optimize it for all websites.
On the other hand, FastComet offers both unmanaged and managed hosting plans. All their shared hosting plans are unmanaged. They offer powerful a cPanel with Softaculous that can install apps in one click.
They also offer managed VPS cloud plans which are good for medium and big websites. Plus, they have dedicated CPUs for heavy websites and applications.
In the end, the best hosting service depends on the client's needs and budget. They will have to first analyze their website requirements and see which hosting can fulfill them.