You probably never hear about UTM Tracking Links. What you hear instead is "THE MONEY IS IN THE LIST!"
How many times have you heard that? Enough, right?
There's definitely some truth to the "idea" that the money is in the list, but it all comes down to two things:
The quality of the list
What you do with the list
Unfortunately, most people preaching at you to "build your list" don't go much further with the why and how.
For the longest time, I thought I was "building my list" because I had a lead magnet on my website. Then I really thought I was a ninja because I started adding multiple places throughout my website to opt-in for my lead magnet.
Then I thought I really stepped up my game <sarcasm> because I started using content upgrades, landing pages, creating funnels and running paid Facebook campaigns.
Did I grow my list? Absolutely.
Did I understand the lifetime value of each subscriber and how my list could help me grow my business? Not really.
Building a list of quality subscribers takes time, work and data.
Building a list of quality subscribers takes time, work, and data, and that's something you have to know before you start rolling your sleeves. It doesn't do you any good to just have a huge list of people that you email once a week with a generic newsletter or the occasional offer. Everybody does that.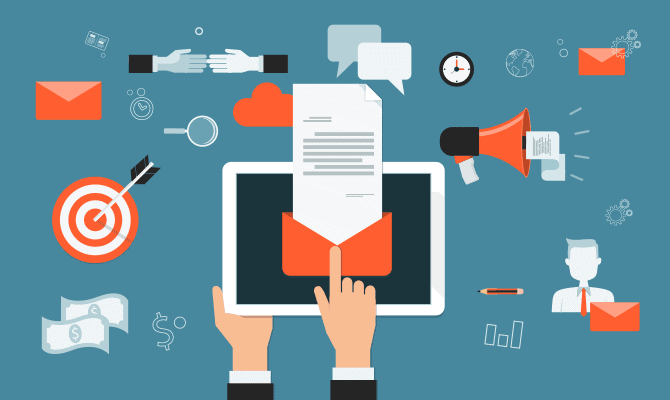 I've gone from being a sporadic email sender to daily emailing. Yes, daily emailing. I'm getting ahead of myself though.
I want to talk to you first about creating a strategy for building your list and why you need to be tracking and measuring everything (confession: I didn't always do this! Don't worry if you're just starting, starting over or finally putting a strategy in place. You can start this at any time).
The first step in building a quality list of subscribers
Know what your end goal is. Building a list of subscribers just for the sake of having a list will more than likely going to backfire on you. What often happens, in this case, is that you end up with a very general (i.e., generic) list of subscribers who are freebie seekers.
You also end up without a clear direction of how to market and talk to your list.
Before you even begin working on a lead magnet for your audience you need to decide what the end goal is. Once you have a subscriber, what's the next step? Is there a natural path that you can take your subscriber through to get them to the end goal.
So, for the sake of this post, let's use the example of wanting to sell a course about using podcasting to grow your audience.
Before you can make an offer to your new subscriber, you want to build a relationship with them and gain their trust (note: I'm not saying you need to wait months and months to make an offer, simply put an offer into your initial email sequence).
This is where I would start:
End Goal: Course on how to "Grow Your Audience with Podcasting" $197
Needed: Lead magnet on the power of podcasting
Content: I would create at least 3 posts that support the power and reach of podcasting (with one in-depth tutorial)
Email sequence: 5 emails sending your new subscriber to valuable content, a resource (podcasting tool), and a couple podcast episodes
Final email: Send them to the offer for your course. You can provide a coupon for new subscribers as well as a 'one-time offer'
Track EVERYTHING.
Recommended: Even if you're not running Facebook ads create a Facebook pixel to add to your website (so you can create custom audiences down the road if you choose to run Facebook Ads). Jon Loomer has a great post,  6 Ways to Add The Facebook Pixel to Your Website if you're not sure how to do this.
One of the most important steps in tracking is setting up UTM tracking links.
What is a UTM tracking code?
It sounds much more complicated than it is, but it's pretty much as simple as filling in the fields on the Campaign Builder and copying and pasting the link.
Click here to go to the Campaign URL Builder
Once you've created your UTM links it's a good idea to keep track of them on a document or spreadsheet. If you don't want to reinvent the wheel you can simply Google 'UTM Builder Spreadsheet' and there are plenty of free sheets you can download.
If you want a little more in-depth tutorial, the video below will walk you through creating your UTM tracking links  (and you'll see how easy it really is).