Now, we are in 2021, post COVID-19 era. Our reliance on websites means that the number of online businesses increased exponentially due to this endemic. WordPress site owners are facing unprecedented situations while managing their business online.
Have you already been hacked or picked up malware? Lost your password or entire account? Are your core files compromised? The free Emergency Recovery Script will solve your problems with a single click.
Among those, WordPress support becomes crucial and impetus us to trigger a support request to freelance WordPress developers or agencies providing support and maintenance services.
Usually, we use the terms support and maintenance interchangeably in the software industry. However, technically both are different terms. So, before diving into the details and telling you anything about WordPress support services, let me clarify the difference first.
| | | |
| --- | --- | --- |
|   | Support | Maintenance |
| Actions | Reactive | Proactive |
| Urgency | Urgent | Regular/non-urgent |
| Duration | Momentum/short-term | Long-term/a period |
Support is by nature a reactive action and demands urgent attention. However, it lasts for a while.
Maintenance is by nature a proactive action and demands regular attention. Thereby, it lasts for a definite period.
So, keeping this in mind, I'll address everything related to WordPress support more and maintenance less. It is because, in practice, a client always signs up for both within a single plan and expects the same.
During my entire career as a WordPress programmer, none had asked me only for paid support services alone by signing a contract.
When Does a WordPress Website Owner Ask for WordPress Support Services?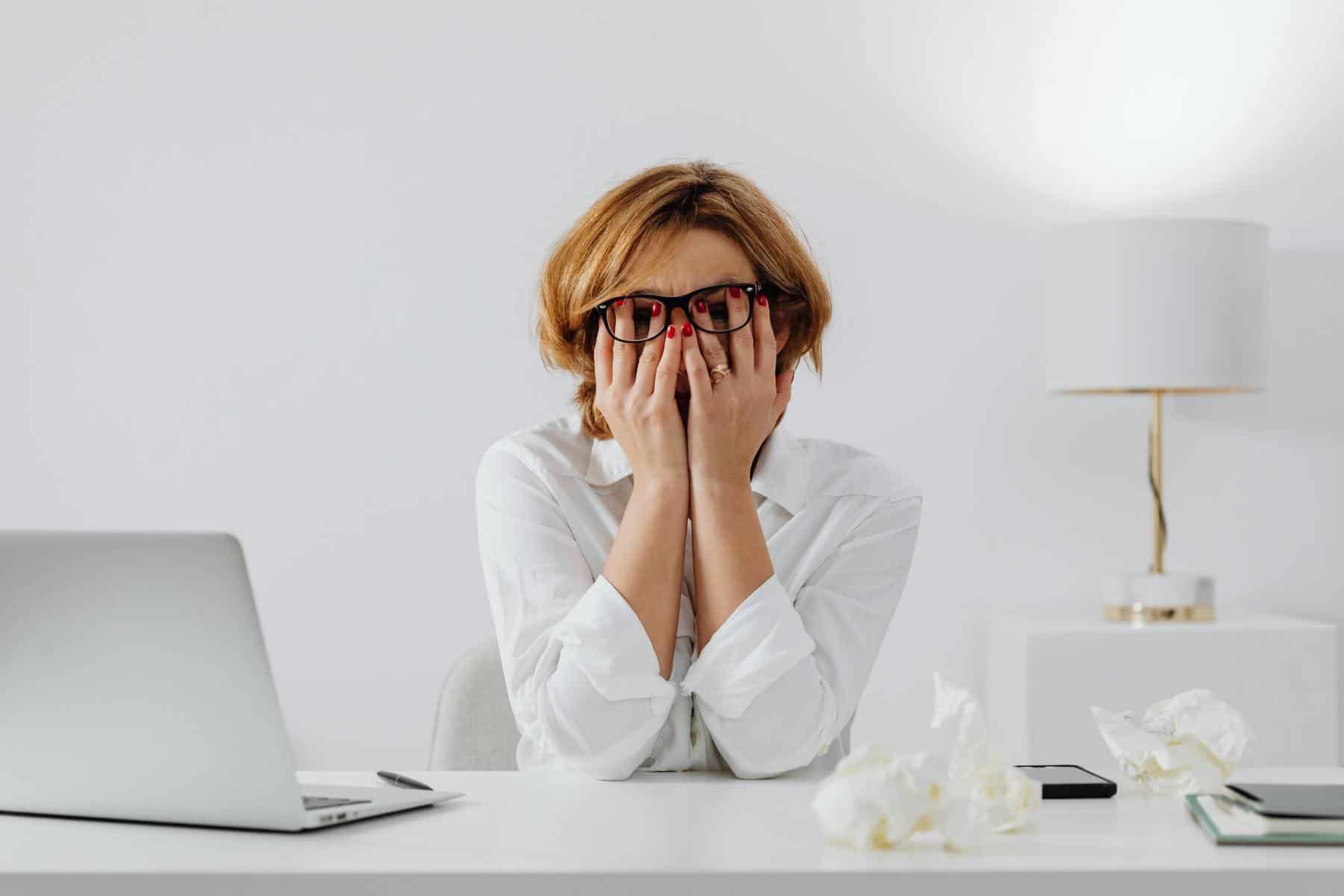 I encountered such requests in the following scenarios (apart from under-development projects):
When a technical glitch occurs due to core code, theme, or plugin-related issues.
When a bug appears in the code at a programmatic level.
When anything wrong happens at the (hosting) server level.
When the website crashes for any reason.
When the client encounters sudden downtimes or slow loading of web pages.
When the site is hacked or attacked and behaves unpredictably.
When a DIY (Do-It-Yourself) enthusiast or power-user client commits a serious and irreversible mistake.
When the WordPress site experiences a sudden drop in the ranking due to technical or general SEO mistakes; of course, we provide SEO services too.
With such clarity, I would like to go ahead in recommending to you the seven best WordPress support service providers in 2021 who are available round-the-clock (24/7) to respond to your query and act swiftly to solve it.
1. WP-Agents for 24/7 WordPress Support Services

WP-Agents has a dedicated team with a manager to manage WordPress support services round-the-clock.
The expert team is just a call away for emergency support.
Live chat on the website is ready to serve you instant support through texts.
If you prefer to be somewhat formal & descriptive, email support is handy.
If you have a question about what kind of support will be available at the WP-Agents helpdesk, let me explain it first.
General WordPress issues we face on a daily basis need quick attention, and the team offers instant support.
If you encounter anything wrong related to your WordPress theme, now it is the team's problem, and they will find the solution by letting you focus on your core activities.
If you are looking for additional plugins to extend your site's functionality or have encountered a plugin issue with existing plugins, the team will manage it.
What about when the hosting server creates an issue? No worries, the team is there to mitigate it immediately.
Are you afraid of downtime of your site? It will no longer be a problem as automatic monitoring by the team is capable of alleviating your downtime issue rapidly so that no one will notice them at all.
Indeed, security issues always have paramount importance for a WordPress-like vast platform. Constant monitoring and scanning by the WordPress support team will nullify anything before its occurrence.
Suppose you are in the midst of the holiday season, and your site crashes due to heavy traffic; no problem, our support team will mend it soon and restore it through their regular backups so you will not miss holiday sales at all.
Above all, WP-Agents offers subscription models on a monthly basis. So, you can join us or depart from us at your will anytime. If you are eager to know more about the services, contact the team soon.
2. WP Tech Support for Technical WordPress Support Services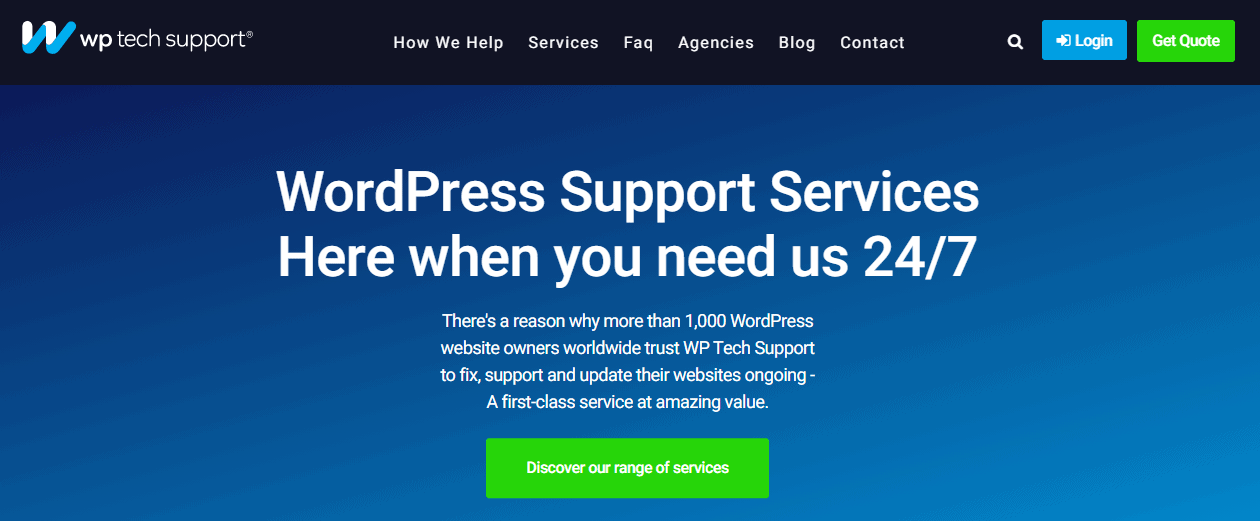 As its name suggests, WP Tech Support offers complete technical and general support hands to their clients, WordPress site owners, round-the-clock with their support-specific portal. Their support services include:
WordPress fixes in an emergency as well as ongoing ways once you sign up.
They have created a support portal with a dashboard to get visual clues of the reports of services and other data regarding maintenance.
They take care of regular WordPress, theme, & plugin updates.
They backup your website on secure cloud servers to get quick restoration.
They offer 24/7 site security monitoring and periodic scanning as a reputed WordPress maintenance agency.
Besides being a leading WordPress maintenance company, it offers WordPress development and site improvement services with additional privileges.
3. WP Curve for a Wide Range of WordPress Support Services in 2021

WP Curve is now GoDaddy Pro, as it was acquired by the GoDaddy group.
They offer basic 24/7 WordPress support services as others do in the industry.
Their services extend beyond the basic ones when you opt for premium services with additional charges.
GoDaddy offers the best WordPress support services and the best WordPress maintenance services at highly competitive rates.
GoDaddy's dedicated WordPress support services encompass emergency calls and general email.
Their WordPress support care plans cover uptime monitoring, security checks, performance checks, and regular cloud backups.
4. WP SitePlan for On-Demand WordPress Support Services

This is a USA-based team with cheap WordPress maintenance plans.
They are a highly focused WordPress support agency as they offer basic support and advanced premium support plans to serve all industry verticals.
Their Secure plan is for the sites that require proactive support but little to no reactive updates.
Their Support plan is for the websites that demand frequent updates with lightning-fast delivery and almost nil downtime.
Their Support Pro plan is for the sites that require priority support & a fully managed WordPress site.
5. FixRunner for Quick WordPress Support Services

FixRunner is a highly flexible and dedicated WordPress support agency with two kinds of plans:
The one-time fix plans.
The ongoing plans.
Get support services along with maintenance in both plans.
6. WP Tangerine for WordPress WooCommerce Support Services in 2021

WP Tangerine is offering multiple support services for WordPress & WooCommerce.
You can get unlimited fixes.
WordPress & WooCommerce development services.
WP care with maintenance.
WP optimization.
WP advice.
7. SkyrocketWP for All-in-One WordPress Support Services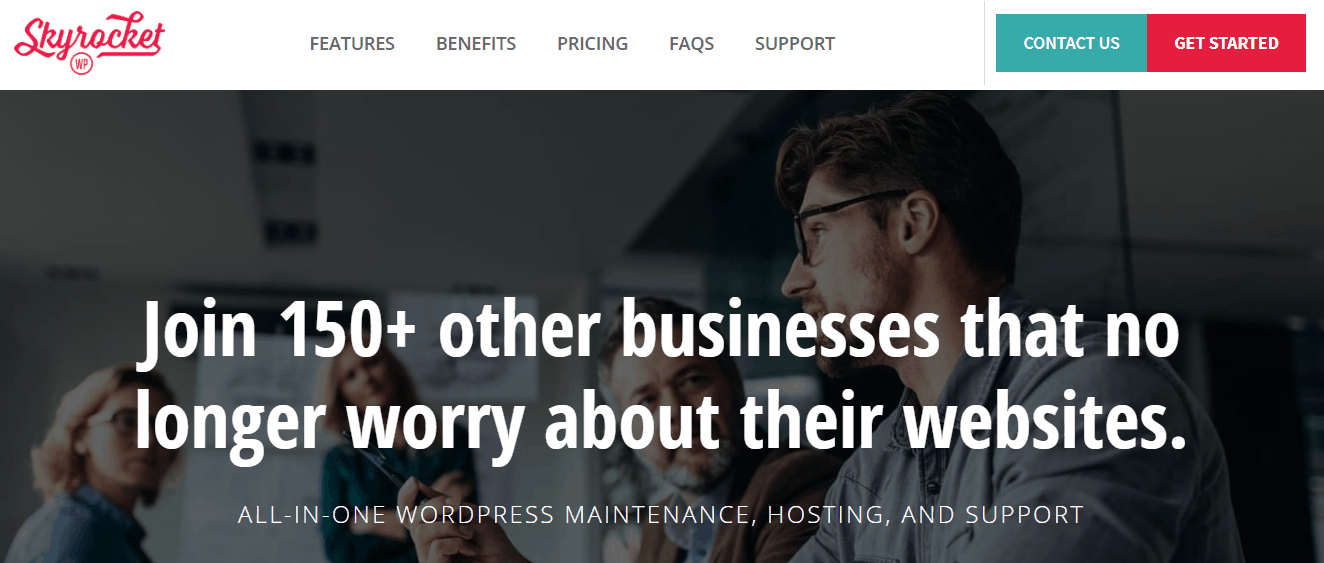 SkyrocketWP is an all-in-one WordPress hosting, development, support, and maintenance platform for site owners, developers, and agencies looking for safe and secure WordPress websites running smoothly and performing excellently.
Get managed web hosting with Kinsta.
Expert support team.
Managed maintenance.
My Best Pick
WP-Agents is my recommended WordPress support and maintenance agency based on expert opinion and experience as a site owner. They have everything to offer SMBs and enterprises as well.