If you are running a blog, it comes as no surprise that your goal is to engage with your audience, whether by comments, likes, or questions. If your audience participates more, they are more likely to come back to your website, spend more time on it, buy products, and recommend it to their friends and family. Moreover, this is where your readers ask questions and expect answers, whether it is a general question or technical support.
Adding a forum to your WordPress website is a good way to boost participation and engagement from your visitors. The forum can be anything, such as a Q&A platform or a discussion board. Adding a forum is simple, you just need to know how to download and install a plugin, pick the one you want, and that is it.
Here is the list of the best WordPress plugins we recommend:
1. bbPress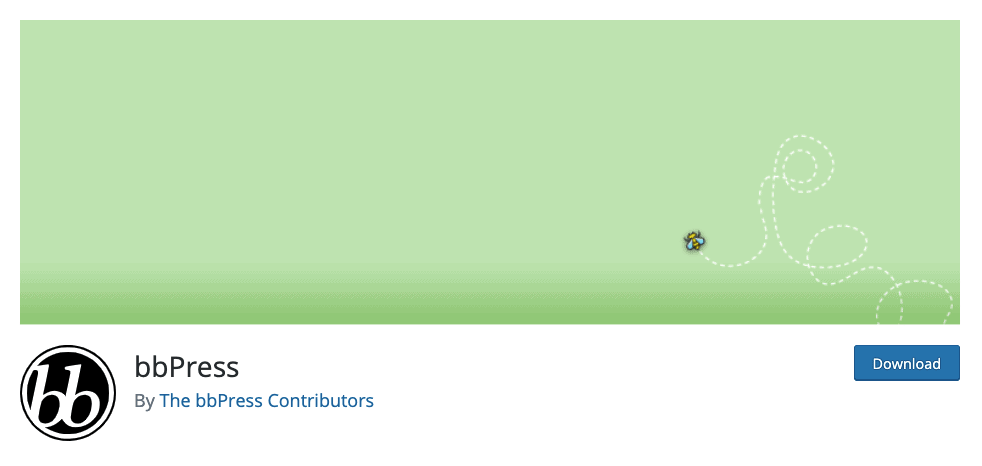 bbPress was built by WordPress, so it will be easy to set up and maintain as it follows the same coding standards that WordPress uses. There are more than 200 extensions you can use (core plugin has basic features, so for more options, you need to install the extensions), and it is a free open source software (meaning it is free to use). A major advantage is that it is a lightweight plugin, meaning it will not slow down your site (which is really important for your visitors). But you need to remember to use a bbPress-compatible theme on your site to use this plugin. Luckily, they are easy to find.
2. Simple:Press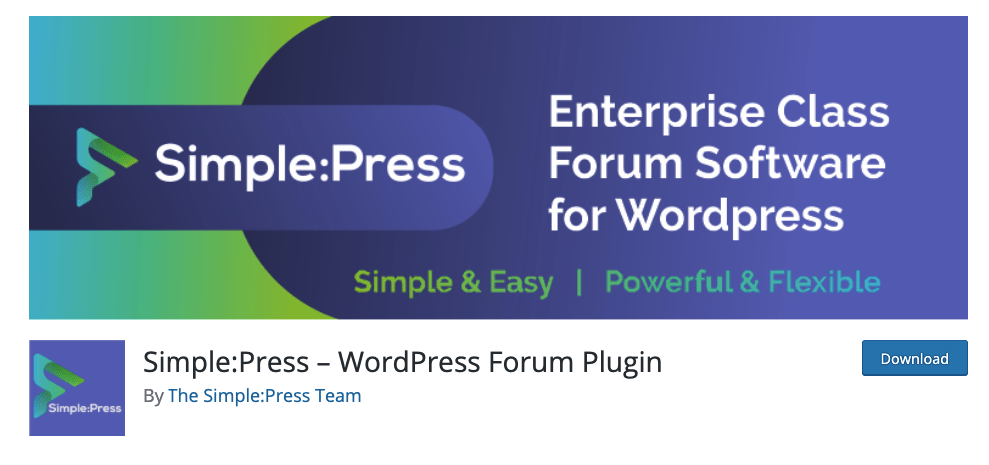 Simple:Press is a forum plugin that can easily be added to your WordPress website. It allows you to create forums, groups, and private/public forums. It comes in a free and premium version, so you can choose which option you need. It is also fully integrated with WordPress, which makes it more convenient for you to use.
3. DW Question and Answer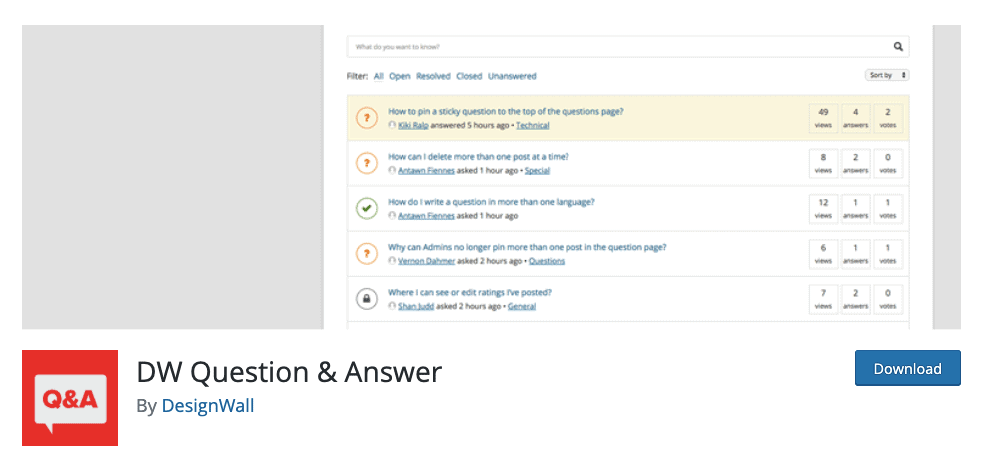 DW Question and Answer is a plugin that helps create a Q&A discussion board on your website. It allows your visitors to vote, and most relevant answers will appear on the top. More importantly, it comes with CAPTCHA support, so you can make sure no hackers are trying to visit your page. You can create a simple Q&A board with a free version, but there is a premium version if you need something more complicated.
DW Question and Answer is a good plugin if you want to create a support forum where your visitors can ask questions, and other members can respond.
4. BuddyPress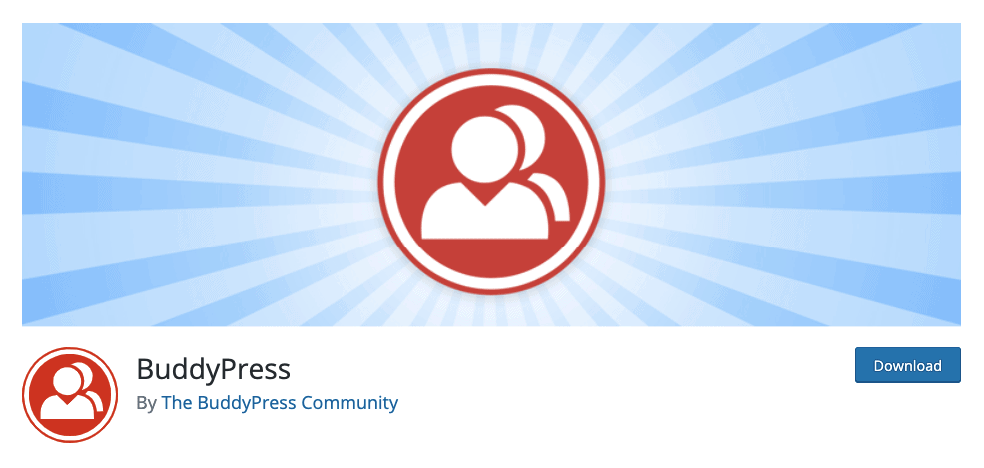 BuddyPress is great if you want to build a social network within your website. It is made by WordPress, so it will be easy to install and maintain. You have the option to add friends, create groups, and set private messages. Numerous extensions can be added to increase the number of features, and it is a free open source software. It is made for site developers (mostly), but you can use it to create a community-like following on your website.
To create forums, simply visit the 'Forums' menu and create forums. Your registered members can also create their own discussion boards, so it is more of an open forum system. It also has different pages for forums, topics, and replies. Lastly, same as with bb-Press, you need a BuddyPress-compatible theme to use it properly.
5. WP Symposium Pro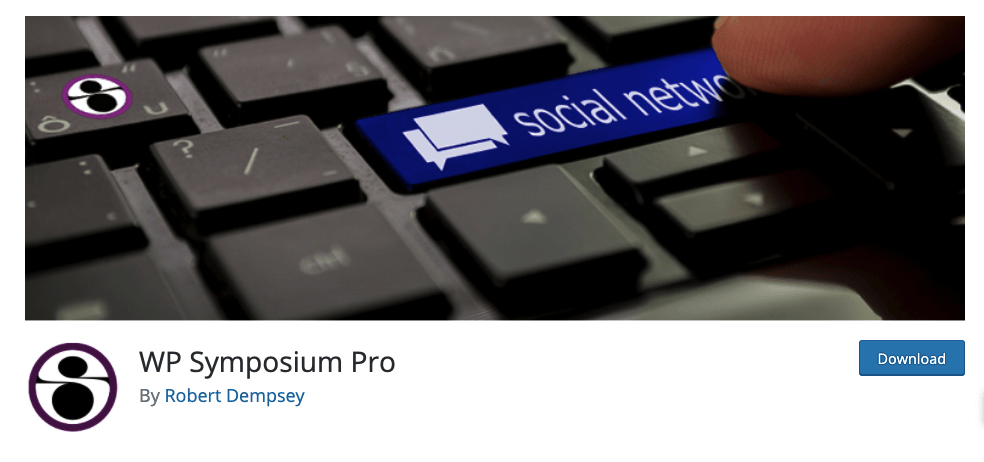 WP Symposium Pro is similar to BuddyPress as it allows you to create an online social network. Your users can create profiles, send messages, join groups, and it is designed to work with a WordPress website.  For more features, you can buy a premium version.
6. CM Answers
CM Answers is perfect for creating Question and Answer discussions forums, and that is all this plugin is limited to. Your visitors can ask questions, send messages, vote, and upload files (all of this comes in the free version). You can also decide on user roles (meaning who can post or view your site). If you want more features, such as the payment option, you will have to buy the premium version.
7. Asgaros Forum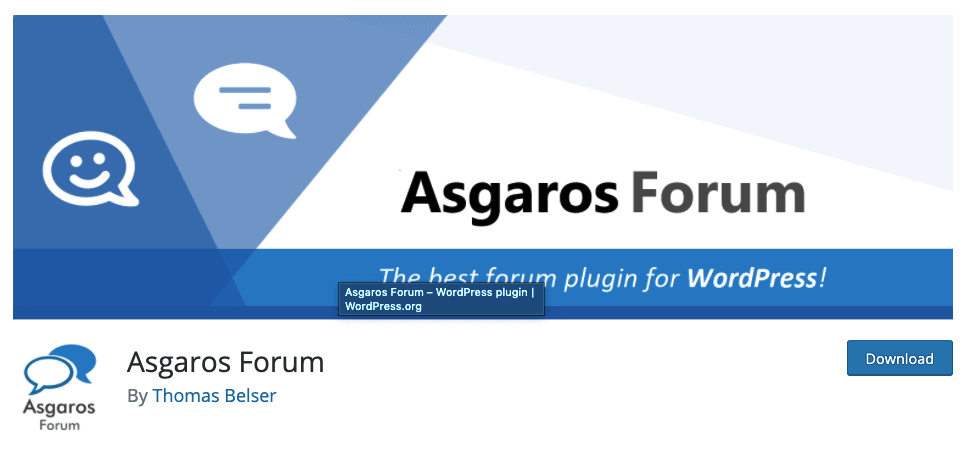 Asgaros Forum is easy to install and has many features you need to create a perfect discussion board on your WordPress website. It comes with statistics so you can see how your forum and website are doing, and it is compatible with more sites. However, it doesn't have any additional extensions that you can install, but it is lightweight, so it will not slow down your site, and it is free to use.
8. Discussion Board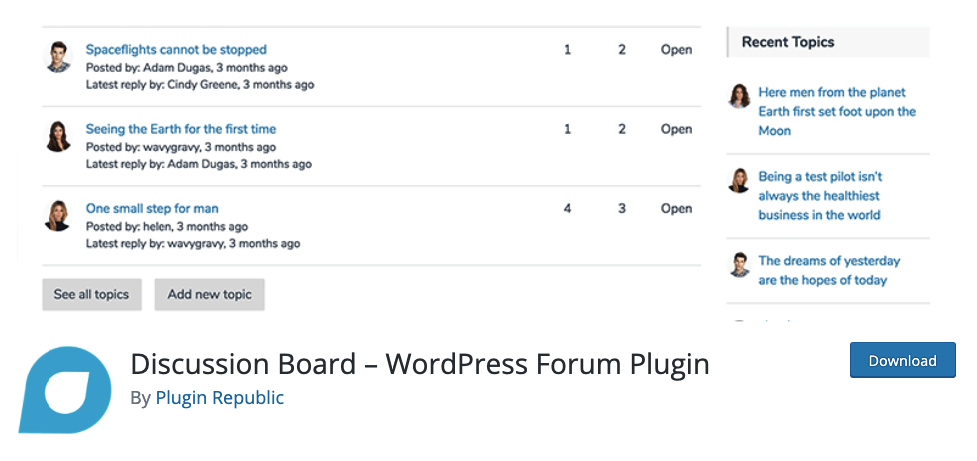 Discussion Board is, as its name says, a WordPress discussion plugin. It allows you to add a discussion board, message board, or question and answer forum on your website. You can also add user roles (who has access or permission to comment or view your site or forum) and block certain email addresses or users to reduce the possibility of spams. It is beginner-friendly and easy to set up (it comes with a one-click installation) and comes in a free and premium version.
Which plugin should you pick?
All of these plugins come with technical support and many active users that are satisfied with them. However, which one you pick depends on what you are looking for on your website.
If you want a support forum, we recommend DW Question and Answer.
If you want a free forum plugin for social and networking opportunities, we recommend WP Symposium Pro or BuddyPress.
If you want a general discussion board, you can choose between the Discussion board, bbPress, or Asgaros Forum.
Whichever one you choose, make sure it will fit your needs.