Managing an online or offline event can be challenging. It is important to stay organized and on track of every aspect of even organization. If you are planning on creating an event using your WordPress website, there are a lot of amazing plugins that can help you with the whole process.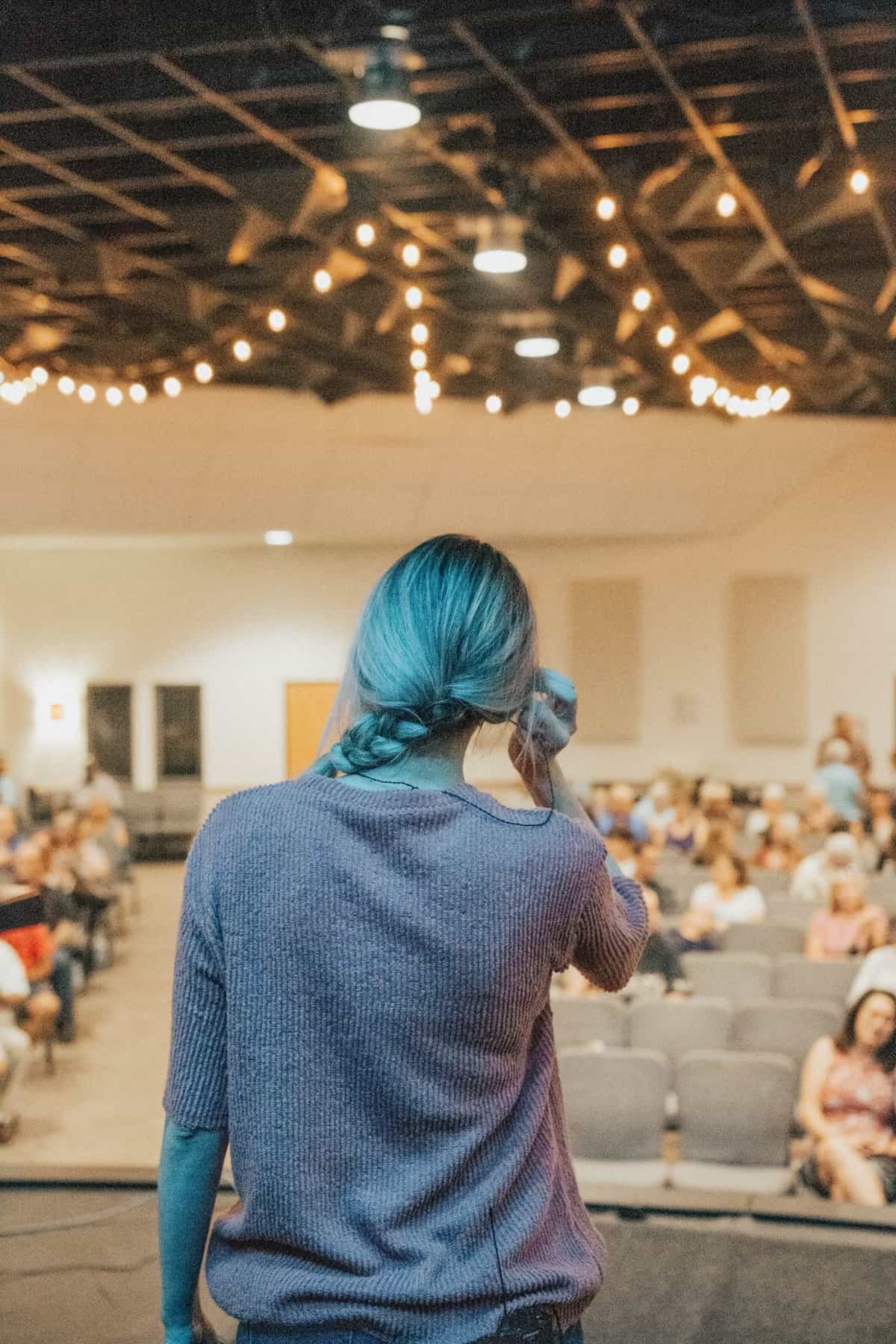 1. Eventin
Eventin is one of the best plugins to manage any event. The events that are being presented are not organized by Eventim. The organizer, who also sells the tickets, oversees the event. Eventim solely serves as a distributor for the organizer's ticket sales; as a result, it has no involvement in the planning, management, or upkeep of the event and is not liable for refunds. You can pay for tickets ordered through the website either with a bank card, a prepayment method, or the KEKS pay application. You can organize an infinite number of events with Eventin using personalized schedules, presenters, and campaign countdowns.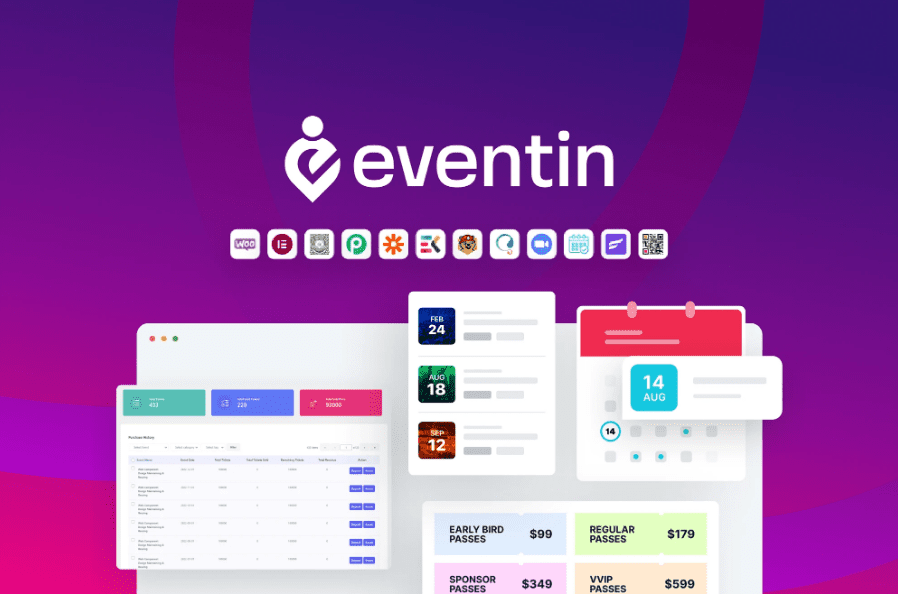 This WordPress plugin allows online event planners and educators to set up one-time or recurring events for no extra charge. With simple drag-and-drop editors like Elementor, Gutenberg, Beaver Builder, and Oxygen Builder, you can even develop specific event sites. You can use shortcodes or buttons to add Zoom conferences to your event webpages and send email invitations to participants. Additionally, you can automate email campaigns and track attendance with Eventin thanks to its integrations with programs like Zapier, Google Calendar, iCal, and WooCommerce.
2. The Events Calendar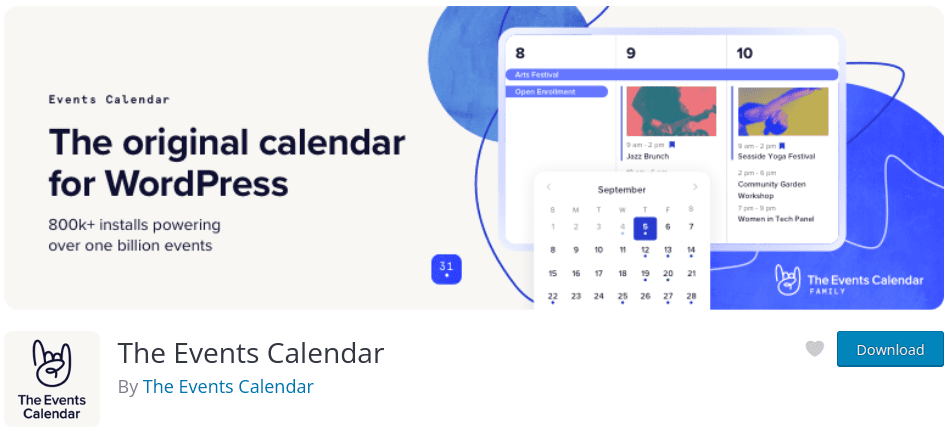 The Events Calendar plugin was created to come with a management section and a ton of features for creating a truly professional calendar on your website. The Events Calendar plugin's entire purpose is to be ready to use in a matter of minutes. For groups who wish to post events on a website but don't have a lot of time, it has a quick event creation tool. Additionally, you may display various calendar layouts for a slick user interface and save venues and organizers for later use. The Events Calendar may be used right away thanks to its design. Install the plugin, adjust your preferences, and you can start generating events right away.
3. My Calendar
Your events are presented on various websites using WordPress multisite or on as many pages as you'd like on a single website when using the My Calendar plugin. This plugin is merely a regular calendar with minimal event planning. You do have the choice to upgrade, though, with some of the paid modifications and no-cost plugins. A full calendar grid, list view, mini calendars, and widgets for smaller displays are all included in the standard My Calendar plugin. When you frequently use certain locations, the location manager is available, and the email notification system notifies you when a date has been set or reserved.
4. Amelia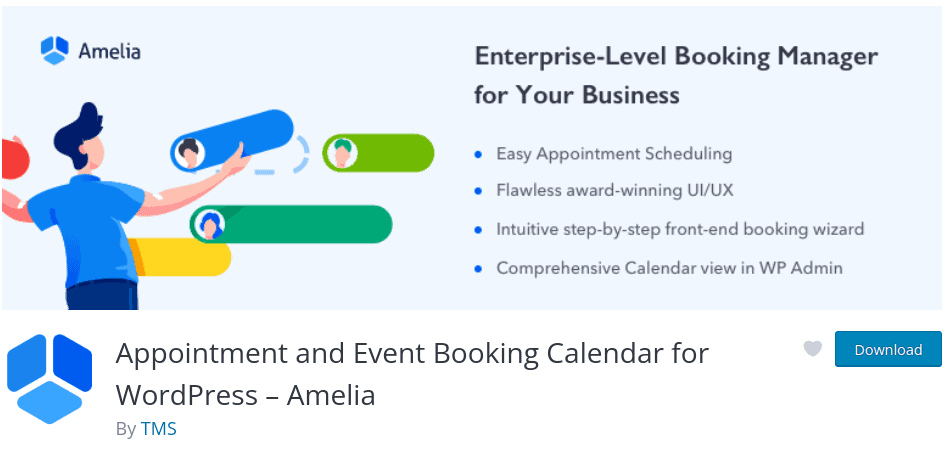 A simple and intuitive user interface is offered by Amelia. You may manage events and appointments using this plugin, which also facilitates online payment processing. More than 4000 people use Amelia, so it's worthwhile to give it a shot if you're searching for an all-in-one booking solution that doesn't require add-ons and doesn't come at a premium price. Both the free and paid versions of the event calendar can be easily managed with shortcodes on your website. The free edition offers email and SMS notifications. In the complete version, there are more notification styles and choices, including those for birthday wishes, follow-ups, and reminders.
Conclusion
These plugins can significantly help you to manage and run a successful event. Eventin offers a lot of incredible features that will make your life easier. You will not need to worry about getting lost in the different elements of running an event.