WooCommerce is one of the most popular eCommerce systems. It is also one of the most used since several million websites use it. For this reason, there are many useful plugins like WooCommerce Order Export and others that allow for easier management.
Also is vital to mention hosting platforms that can improve your website significantly; one such platform is WPMU DEV.
WPMU DEV's all-in-one WordPress platform gives you everything you need to manage, update, optimize, secure, and host client sites – all under one roof. Get 20% off any of their plans here.
If you want to start an eCommerce system, you need to know what is essential to be profitable and efficient. One of the crucial things is WooCommerce analytics. It would be good to use some of the WooCommerce analytics plugins to get and follow it successfully. We will list some below.
Metorik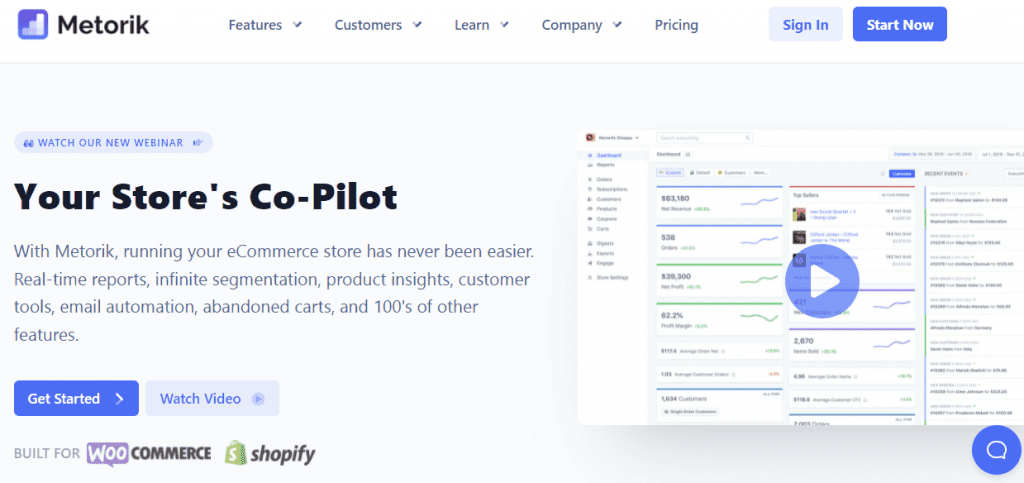 With Metorik, running your eCommerce store will be very easy. This tool assists you in better understanding your data and making more informed decisions. It generates interactive and insightful real-time reports for you. You will be able to send automated emails directly to customers.
Another feature is Export Data which allows you to run fast, custom, and automatic data exports. Metorik supports real-time data segmentation and has hundreds of filters. With this plugin, you can accurately track your profit and bring everything together in one place. You can receive custom automatic reports by Email and Slack.
Metrilo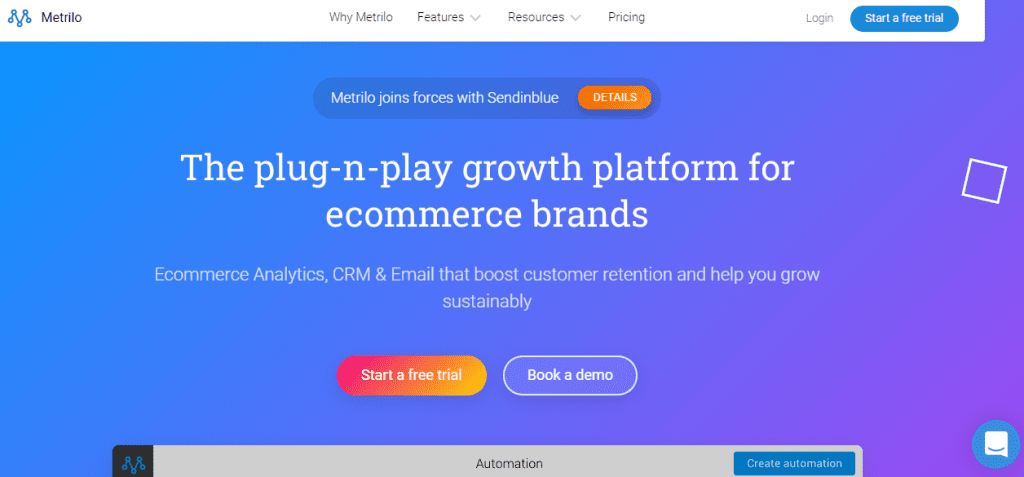 With Metrilo, you can monitor and analyze what is going on with your store in real-time. You can see a revenue breakdown, product performance, funnels, etc. Marketing channels reports are all ready-to-use, and no setup is required. Metrilo's historical data sync and sales attribution make it the one-stop shop for all your data.
The Metrilo database contains a wealth of information. There are over 30 filters available to assist you in finding relevant segments for retargeting and email engagement. Also, this way, you will be able to find high spenders, frequent buyers, cart abandoners, or holiday shoppers.
Putler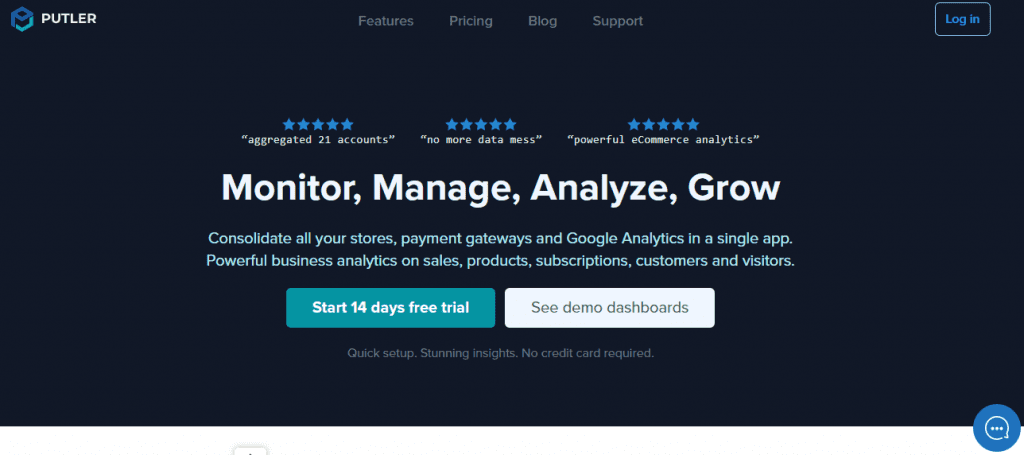 Putler Analytics plugin allows you to consolidate all your stores in a single app. This plugin will provide you with powerful business analytics on sales, customers, visitors, etc. Putler combines, cleans, and enriches all of your data, allowing you to see all important stats at a glance.
You can also create custom reports and access 200+ ready metrics and advanced eCommerce reports. This tool is going to answer all of your questions for you:
What is current revenue?
Which products are trending?
What is the best time to sell?
Which products to upsell?
Who are your top customers? And so much more.
Advanced Reporting for WooCommerce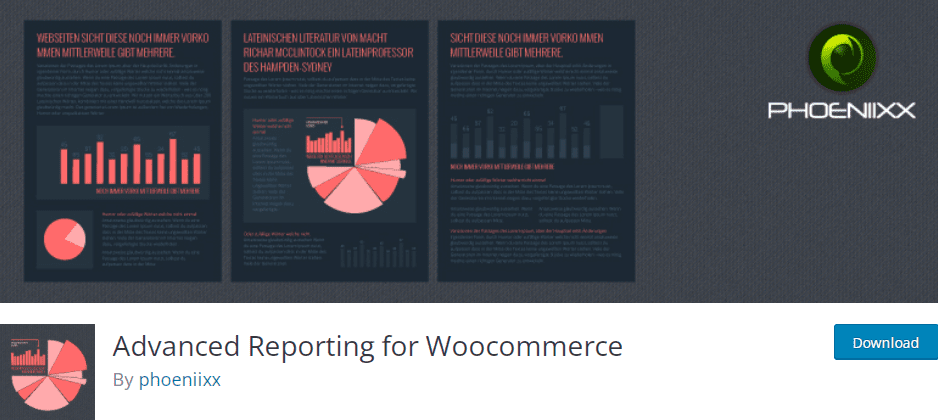 WooCommerce Advanced Report plugin is a plugin that shows you a complete sales report and analytics. The list of data and statistics you can track is enormous. This plugin displays
Total summary,
Orders placed today,
Top customers,
Total earnings,
Top products,
Top billing countries and states,
Recent orders and much more
What is important to emphasize is that this plugin is entirely free.
Glew.io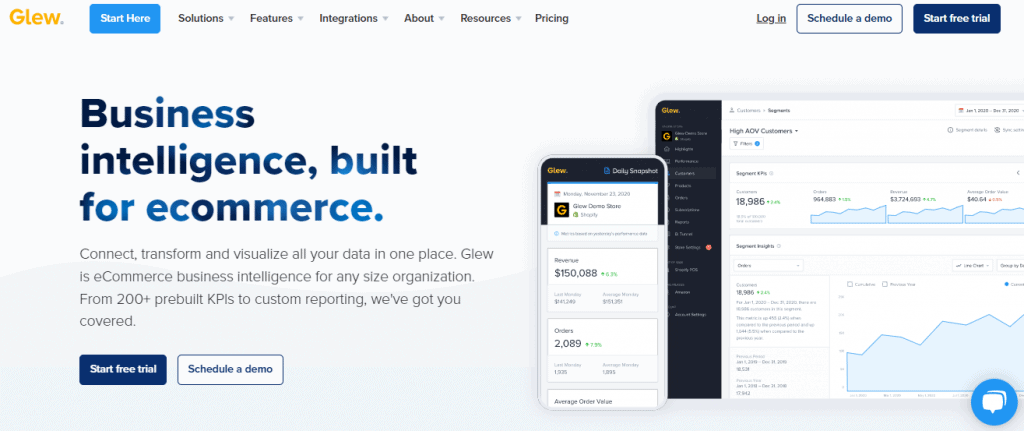 Glew.io helps you connect, transform and visualize all your data in one place. Glew is an eCommerce business intelligence platform for businesses of all sizes. Also, it provides you with 200+ prebuilt KPIs and custom reporting.
With this tool, you will get data-driven insights faster, with features designed to save time and eliminate manual reporting tasks.
Also, you can access instant dashboards, automate recurring reports, and get a daily performance snapshot in your inbox. Report across customers, products, channels, subscriptions, and more, with robust performance KPIs, pre-built visualizations, and data filtering and segmentation.
Divvit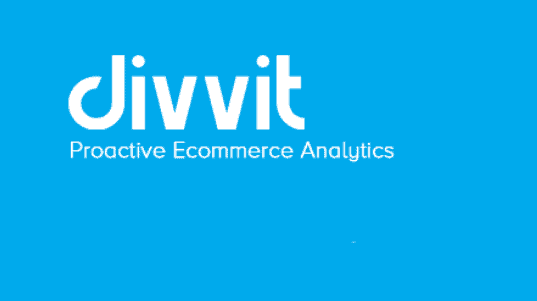 Divvit plugin has an outstanding potential when it comes to analytics. It offers you a possibility to track results in real-time, and that way, you can promptly react if something goes wrong.
Also, it is crucial to point out that you will learn vital information about your customers' journey with this plugin, like who ended a purchase and the number of touchpoints before completing the transaction.
We sincerely advise you to give this plugin a chance since these are just a couple of options that it offers.
Conclusion
You can create a long-term relationship with your customers if you better understand them. For the same reason, our recommendation would be to try some of the tools listed for better and more efficient tracking of your WooCommerce analytics.