We've all heard those scary urban myths: someone tracks everything we do on the Internet, the government is spying on us, NSA agents are browsing through our messages and hackers are around every corner. However, the scary part is that this is not that far from the truth.
It cannot be denied that recent-period Internet drastically reduced users' privacy. There are plenty of scandals and exposés that prove this to be true, some of the most shocking ones being the Facebook Cambridge Analytica scandal, Google Plus data breach and of course, the Edward Snowden story.
It seems that these scandals have shocked the world, but they actually haven't been an impulse for real action. Social media and Google slightly tweaked their privacy laws, but the common consensus is that data is still being mishandled.
All of these scandals have led to EU passing the General Data Protection Regulation (GDPR), which changed the face of the Internet, social media and apps forever. However, only EU countries need to be GDPR-compliant, so there is still a long way to go.
In short, data privacy before GDPR was the worst of times. From another perspective, it led to blossoming of services that hide your identity on the Internet. But first, let's take a look at anonymity on the Internet through time. Where did it all go wrong?
A Short History of Anonymity on the Internet
The Internet has, without a doubt, shaped an entire generation. In its beginnings, it showed the world that the limits of human potential are practically non-existent. Then, within a decade, the lack of limitations proved to be a double-edged sword.
"There are two types of people who like to remain anonymous: those who spread vicious lies, and those who tell the absolute truth."
-Anonymous
From the dawn of the Internet to its current stage (which resembles puberty), a huge majority of Internet users simply didn't understand how it works in the first place. This will probably remain unchanged until 2200, but the danger is that people are not actually aware of what they're dealing with.
Back when it all started, the Internet was Yin Yang: on the one hand, you could see creative, talented, curious people sharing their time and knowledge. On the other hand, due to anonymity, you also had the chance to witness some of the worst things an anonymous human is capable of, similarly to today's dark web.
In the beginning, the Internet was all about forums. There, people could use pseudonyms and share none of their personal data. As the functions of the Internet grew and businesses saw opportunities to profit from users' identities, the whole thing started snowballing.
There are various types of sites on the Internet and most have wildly different purposes. However, one of the similarities includes the fact that you can make an account on most of them. Creating an account on a website is saying adieu to privacy, no matter how many boxes you un-check or false data you supply.
Now, we live in an era which commercializes everything.
There's a saying: If you're not paying for the product, then you are the product. This means that companies use the data you provide them in exchange for their free services to turn an even bigger profit. Today, data is more valuable than ever.
Your entire Internet browsing experience will be tailored according to the country you're from.
How Do They Know Which Country I'm From?
Not to get too technical, even an amateur can get your location based on your IP address.
When they're paranoid about sharing their location, users usually think they're safe if they turn off location sharing. But, when you enable location sharing, it only means that you're giving it away on a silver platter. Without it, it's still very much possible to obtain it.
As soon as you connect to the Internet and enter a web browser, you're sharing your IP address. It's a unique code that identifies you as a computer user. You cannot hide it from anyone, except by using a VPN or Tor.
"I Don't Have Anything to Hide"
During the data privacy debate which came about after the Facebook scandal, there were some optimists who didn't actually see what the big deal is.
One of the classic arguments was Why should I be concerned about someone tracking my Internet activity? I have nothing to hide.
If we don't even touch upon the premise of how flawed this statement is, it actually shows how big corporations had a chance to get away with it in the first place.
Everyone should be alarmed by data privacy breaches, not just online arms dealers or corrupt politicians. More than 150 world countries have a privacy law, and it's not related only to people who have 'something to hide'.
This is where VPN comes in.
Next to specialized browsers, VPN is the only way to reclaim your privacy in our era of maximum Internet surveillance.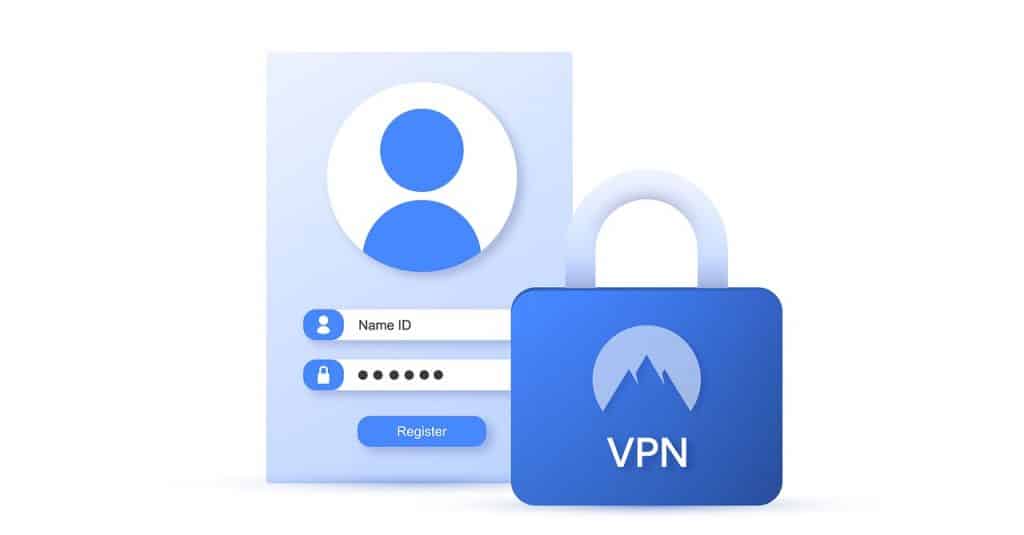 Even though many Internet users think VPN is this complicated concept that requires programming or deeper knowledge, it's actually quite simple. Well, it's not simple, but service providers have made it that way.
A Virtual Private Network (VPN) is a service that redirects your traffic through a server and allows you to browse privately and securely.
How does VPN work?
In short, a connection without a VPN is laying your data out in the open. The Internet is basically a bunch of servers. These servers communicate with each other to get you where you need to go. However, as useful as this may be, it also means that your data is out there for anyone to see.
A connection with a VPN looks like this:
You connect to the VPN service before accessing any websites (before your Internet provider or Wi-Fi gets a sneak peek).
Your VPN service provider re-routes you to one of its own servers (for example, in the Netherlands).
After that, it sends data from its own servers to the website you want and redirects you there (now, you're a Dutch Internet user, possibly a school girl, possibly a 57-year old man. Congratulations.)
You can use it for any website or service on the Internet: from YouTube and Facebook to your bank's website.
What are the benefits of VPN?
Security and Privacy. When you connect to a network via VPN, your data is encrypted and handled securely. You are not 100% anonymous as you're still sharing your real IP to your VPN provider, but you're completely anonymous to the site you're visiting.
Bypassing geo-blocks. Nowadays, the Internet is crafted according to where you're from. For example, Netflix and Hulu users from the US get manifold content more than their European counterparts. Therefore, many people have started seeing the benefits of saying you're from somewhere you're not.
Changing the IP address. There are many scenarios when you might need to change your IP address. This doesn't necessarily have to mean location, but it can be used to bypass all sites that you are restricted from based on your IP address.
VPNs also played a huge role in promoting free speech rights in censored countries. Even though this sounds idealistic, it's actually quite true. Most of us in the Western world are quite privileged when it comes to what we can view, say and share on the Internet. For other countries which are under Internet censorship, this is their only way to visit some of the most popular websites online that are banned in their country.
How to set up VPN?
As we've previously mentioned, handling a VPN interface is quite easy. You don't have to be a pro IT person in order to use a Virtual Private Network.
When you decide on a VPN service you will use, simply turn on the VPN before browsing the Internet. It's as easy as that.
10 Best VPN Services (2019)
If you want to start using VPN and you don't know where to start, we've got you covered. After comparing and analyzing various different service providers on the web, we have compiled a final list of 10 best VPN services for this year.
2019 has seen many improvements in terms of VPN services. Not only are there new companies cropping up and offering great plans, but traditional providers are upping their services. In our list, we've included the best from both worlds.
10. Private Internet Access
PIA actually does what the title of the service says. The company has more than 3,000 servers at more than 50 locations. Using this service, you can connect to a VPN with up to 10 different devices. Another one of its advantages is the price. Compared to some other top-tier VPN services, Private Internet Access starts at $2.91/month.
Usually, one should be careful when booking a VPN service for under $3/month, because there is always some fine print. The reason that we have included Private Internet Access into the list is that it really offers all of the services you will need at that price. If you go with a 1-month plan, the basic plan will cost you $6.95.
9. Windscribe
This VPN service provider is one of the best you can use if you're trying out the service for the first time. The reason is that you can get a free plan with 10GB/monthly. If you're a basic user and you simply want to see what the world of VPN-protected Internet looks like, Windscribe will do the trick.
Windscribe operates in more than 60 locations with 400+ servers. You can start your paid plan at $4.08 if you go with yearly subscription and $9 if you pay by month.
8. VyprVPN
If you join VyprVPN, you will join the mind-blowing raffle of over 200,000 IP addresses! The company has over 700 servers in 70 locations.
The price is fair: $5/month and $9.95/m for monthly, given that the performance is very good. However, the VyprVPN supports up to 5 devices only.
The company is based in Switzerland and boasts some unusual services: their very own zero-knowledge DNS and the ability to connect even in Iran and China.
7. StrongVPN
StrongVPN is somewhere in the middle when it comes to the best VPN services of 2019. The price is average ($10/month and $5.83 when you subscribe yearly), the number of servers as well (650+), while the maximum number of devices you can connect is twelve.
At the same time, its greatest benefit is the ultra-speed of connection. There's the zero-logging feature, and you can also ask for a refund if you're not satisfied with the service or if something goes wrong.
StrongVPN does not flaunt some peculiar, out-of-this-world offers and numbers, but in the end, it does what it's supposed to do at an OK price.
6. TunnelBear
TunnelBear is very popular among users because it has great marketing, but it's not crème de la crème when it comes to features.
The interface of the application is very unique, cool and funny. You can expect to hear puns from your TunnelBear as you deep dive the Internet. This is something completely fresh compared to techy, Matrix-style designs of VPN services.
TunnelBear plans start at $4.99 for 12 months and $9.99 if you're paying month by month. With this provider, you will be able to use some of the thousand servers on 20+ locations with up to 5 devices.
5. Hotspot Shield
As we're getting closer to the top of the list, the features of the services are getting better, too. Hotspot Shield has a fantastic value: for a low price, you will be able to enjoy amazing download speeds and unlimited bandwidth.
The company owns more than 2,500 services in 80 different locations. You can start using Hotspot Shield for $2.99/month if you sign up for a 3-year plan. You should take advantage of this if you're planning on a longer subscription.
4. NordVPN
NordVPN is one of the best-known names when it comes to VPN service providers. It has over 5,300 servers in more than 60 locations around the world.
If you get a 3-year plan, you can start using Nord for $2.95 per month, while a one month plan will cost you $11.82. The best way to go about it is to start a 7-day free trial and decide if you want to subscribe.
Click this link https://blinklist.com/reviews/nordvpn/ to check out the reviews for NordVPN.
3. ExpressVPN
Express VPN boasts some of the most impressive numbers in the industry, both feature and price-wise. It will run on most platforms and it provides a top-tier encryption service even to personal users.
ExpressVPN has a whopping 160 server locations in 94 world countries. You will be able to get a pick out of more than 3,000 servers and 30,000 IPs.
It's somewhat pricier than other top VPN services, though – a 12-month plan will cost you $6.67/month, while monthly users pay $12.95.
2. IPVanish
Choose one of the 40,000 IP addresses on more than 60 locations around the world with IPVanish! This company provides an all-around high quality service at a great price. The servers provide great download speeds, while the plans start at $4.87/month. The company dubbed itself "The World's Best VPN".
The only downside of IPVanish is there is no trial, so you'll have to subscribe in order to try it. However, there's 1-week money-back guarantee if you subscribe and you're not satisfied with the product.
1. CyberGhost VPN
CyberGhost will actually make you online-invisible and give you all the perks of a great VPN service at a low price. It was founded in 2011 and has been promoting "free society, civil rights and an uncensored Internet culture".
The company has more than 3,700 at 115 worldwide locations, with a total of 2,800 IP addresses.
The monthly plans start at $2.75 for a 36-month plan.
Another one of the great things about CyberGhost is that you can contact customer support 24/7 and they respond very quickly.
Is there a free VPN service?
There are many VPN service providers out there, but they always come at a cost. If a website guarantees free VPN services, there's usually a catch. As you now know, they have to operate a bunch of servers in order to do what they do. Servers cost money. It's as simple as that.
Some VPN providers will give you a trial run or a free version with limitations. However, if you use VPN often and it's important to you that it works well, it would be wise to invest in one of the best VPN services for 2019.