Tech blogs usually focus on sharing knowledge about technology and the tech world's most recent news. Tech blogs can be very useful because, through them, you get an opportunity to document projects and provide tips and guidance to your audience. Another good thing you can do with a tech blog is making money from the knowledge you share by monetizing your content and providing tech-related services to your audience.
But, of course, running a blog requires a lot of work and maintenance. So, in this article, we will present you with solutions to all of your tech blog troubles.
Below, we talk about the best tools and WordPress plugins for a tech blog. Let's get started!
1. WP Reset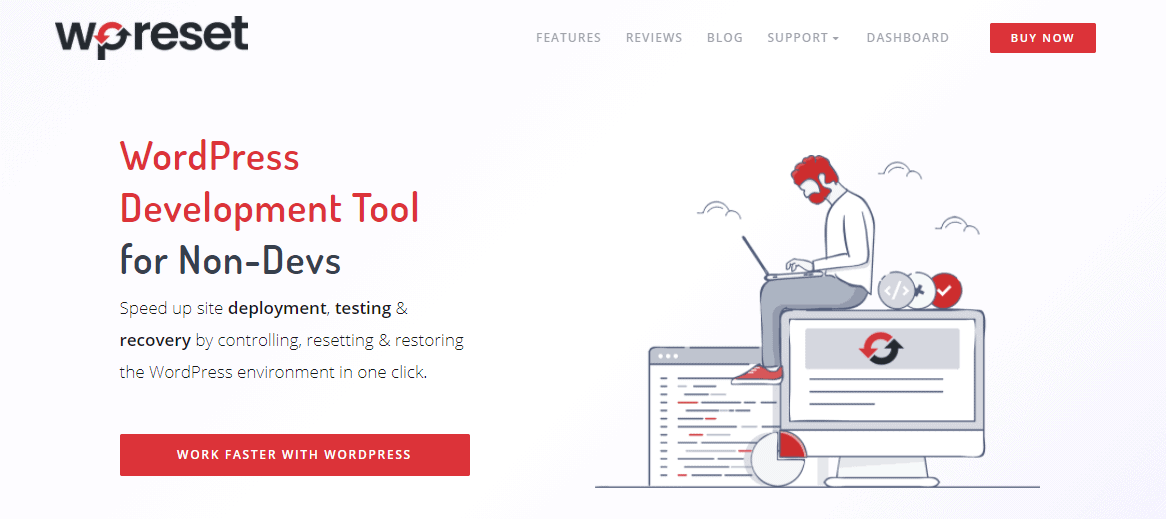 WP Reset is a WordPress plugin that will be your lifeboat in a way. This plugin can help develop, debug, reset and maintain your website.
Image this, your site stopped working or is experiencing some issues after an update; WP Reset will allow you to go back to a previous version of the site thanks to its database snapshots.
After resetting a website, it can be very time-consuming to reinstall all the plugins you had before, and that is why WP Reset has the option to create collections of your favorite plugins and install them all with just one click.
The tools in WP Reset are very handy in certain situations. These tools include the Emergency Recovery Script that will get your site back even if the white screen of death appeared, the cleaning tools that will remove all the demo data after a demo install, and the all-mighty nuclear reset tool that will remove everything, including options, files, custom database entries, and tables.
With this plugin, you can use its white-labeling option and the automatic database snapshots (a safety net that will take snapshots before all significant changes on your website) so you have a point to which you can restore your site.
This plugin's price plans cost from 39 dollars to 149 dollars.
2. WP 301 Redirects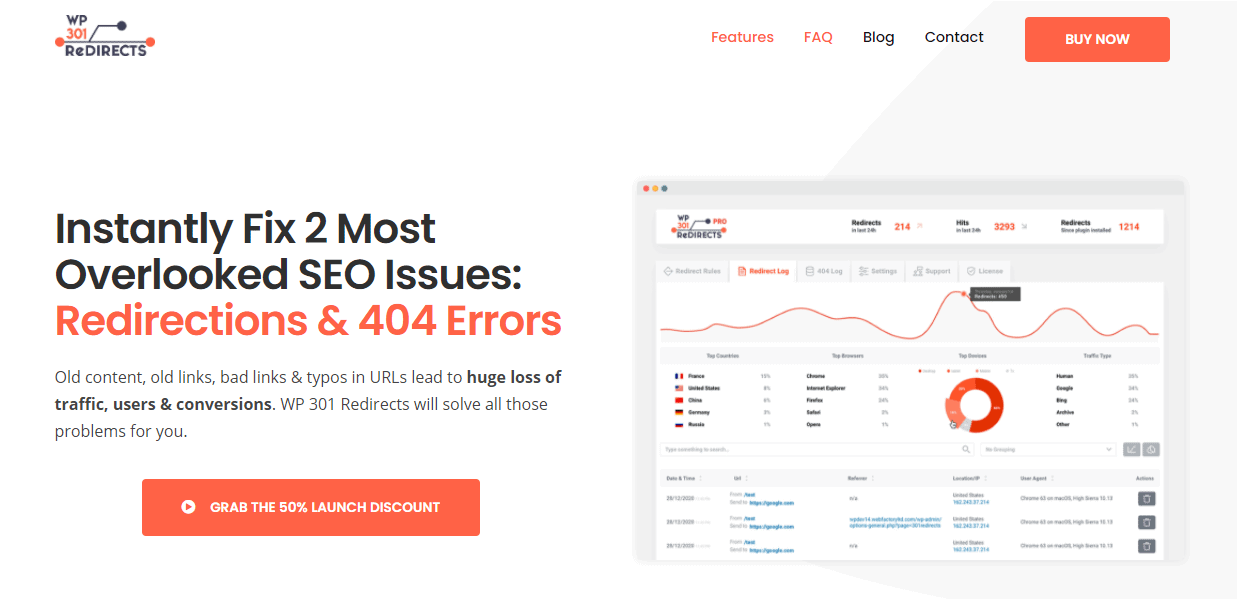 WP 301 Redirects is a plugin that will solve your redirecting problems. It will help you track broken links, redirect people to the right page even when they click on the wrong link, and manage your redirects. It will also make a redirect as soon as a URL changes.
WP 301 Redirects will protect you from bad traffic by ignoring automatic redirects, so all of your redirects will be manual.
Plus, the need for Google Analytics is non-existent because this plugin has a built-in analytics dashboard with all of the required information presented on it.
If you end up in a pickle and are experiencing technical issues, you can contact the people who made this plugin for assistance.
WP 301 Redirects has a 50% launch discount, so the prices for its plans range from 39 dollars per year to 149 dollars per year.
3. Coming Soon & Maintenance Mode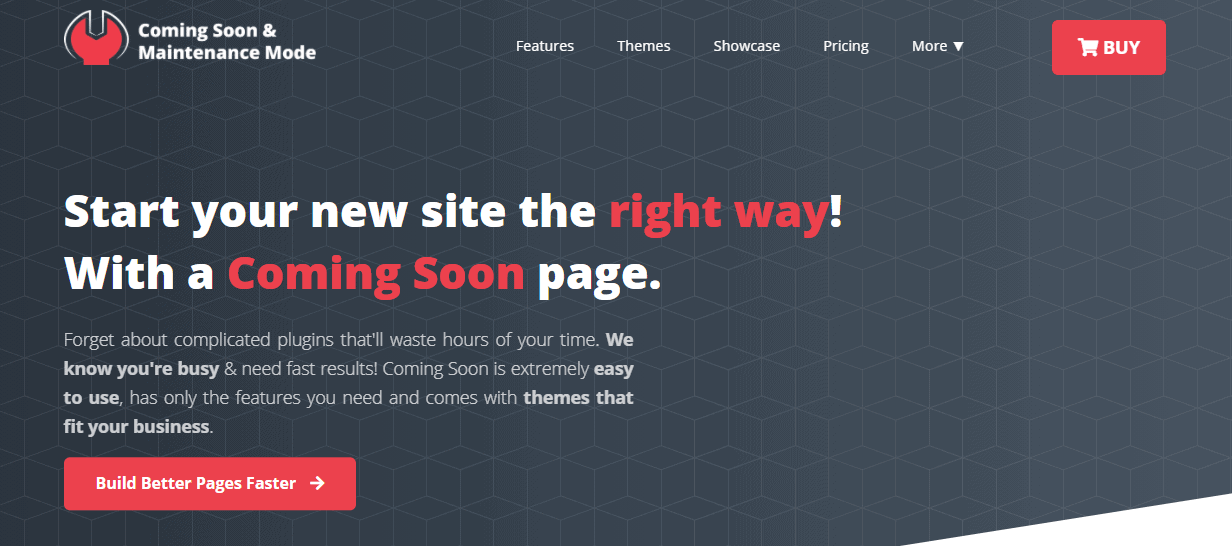 Coming Soon & Maintenance Mode is a plugin that will help you build coming soon and under maintenance pages that will notify the audience that your website is currently unavailable. It has over two million free stock images that you can use for your website and over 170 remarkable themes to choose from to save as much time as possible.
It also has built-in tests, guidelines, and checklists that you need to stick to for the best SEO possible.
A client can access their website behind a coming soon or under maintenance page using a "Secret Access Link" to see the progress of the website and give feedback.
There are three pricing plans for this plugin, the first plan costing 30 dollars per year. If you do not want to deal with subscriptions, the other two plans are one-time fee plans that cost 79 dollars or 199 dollars.
4. WP Force SSL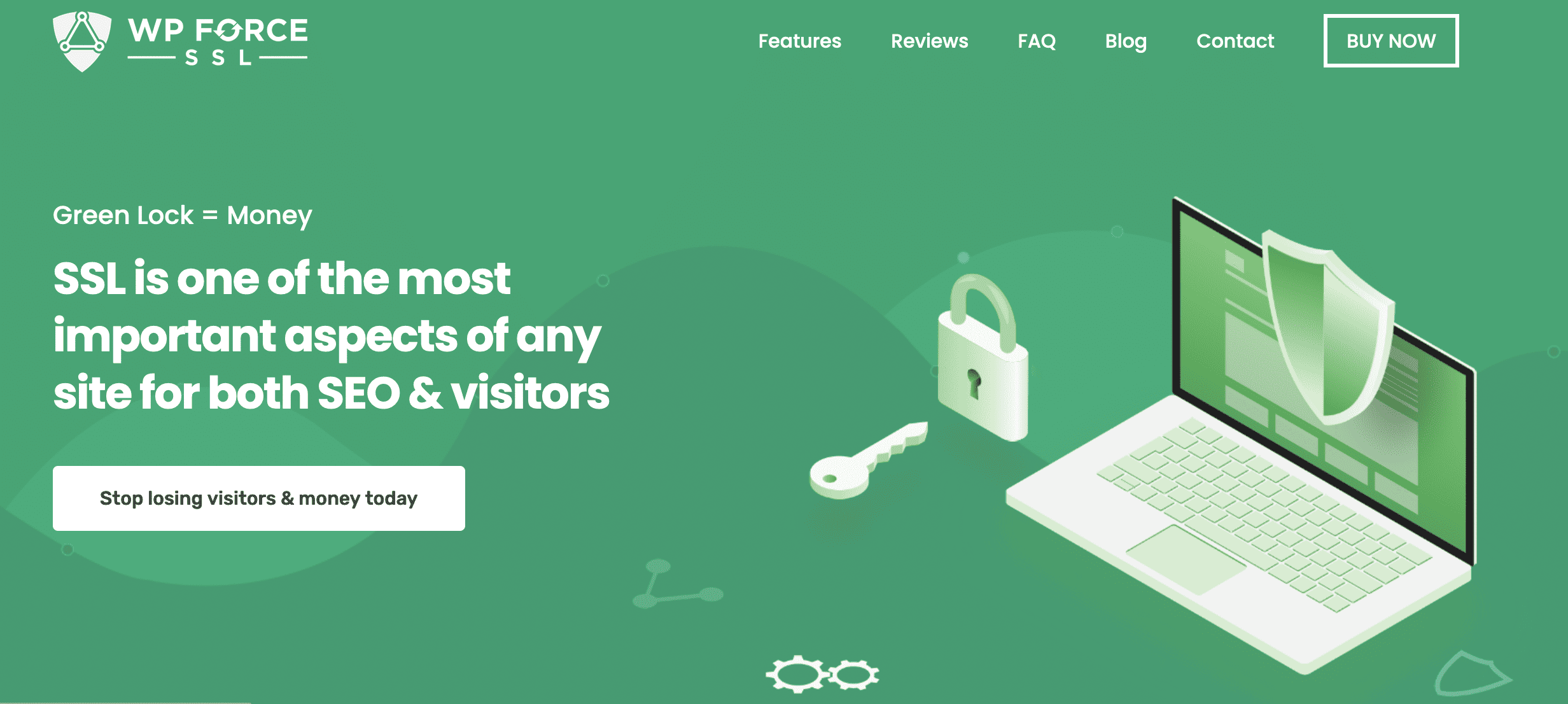 WP Force SSL is an incredibly beneficial WordPress plugin that simplifies the process of transitioning your website to an SSL-secured (Secure Socket Layer) connection. SSL is a standard security technology that creates an encrypted link between a web server and a browser. This ensures that all data passed between the two remains private and secure, a crucial aspect in today's digital era. Utilizing WP Force SSL, you can effectively protect your site from potential threats and bolster the trust of your site's visitors.
The functionality of WP Force SSL is straightforward but highly effective. Once installed, the plugin automatically detects your SSL certificate and configures your website to operate over HTTPS, the secure version of HTTP. This plugin is particularly useful for website owners who lack the technical expertise to implement SSL manually. By using WP Force SSL, you not only increase the security of your site but also boost your search engine rankings as Google prioritizes HTTPS-enabled websites.
5. WP Login LockDown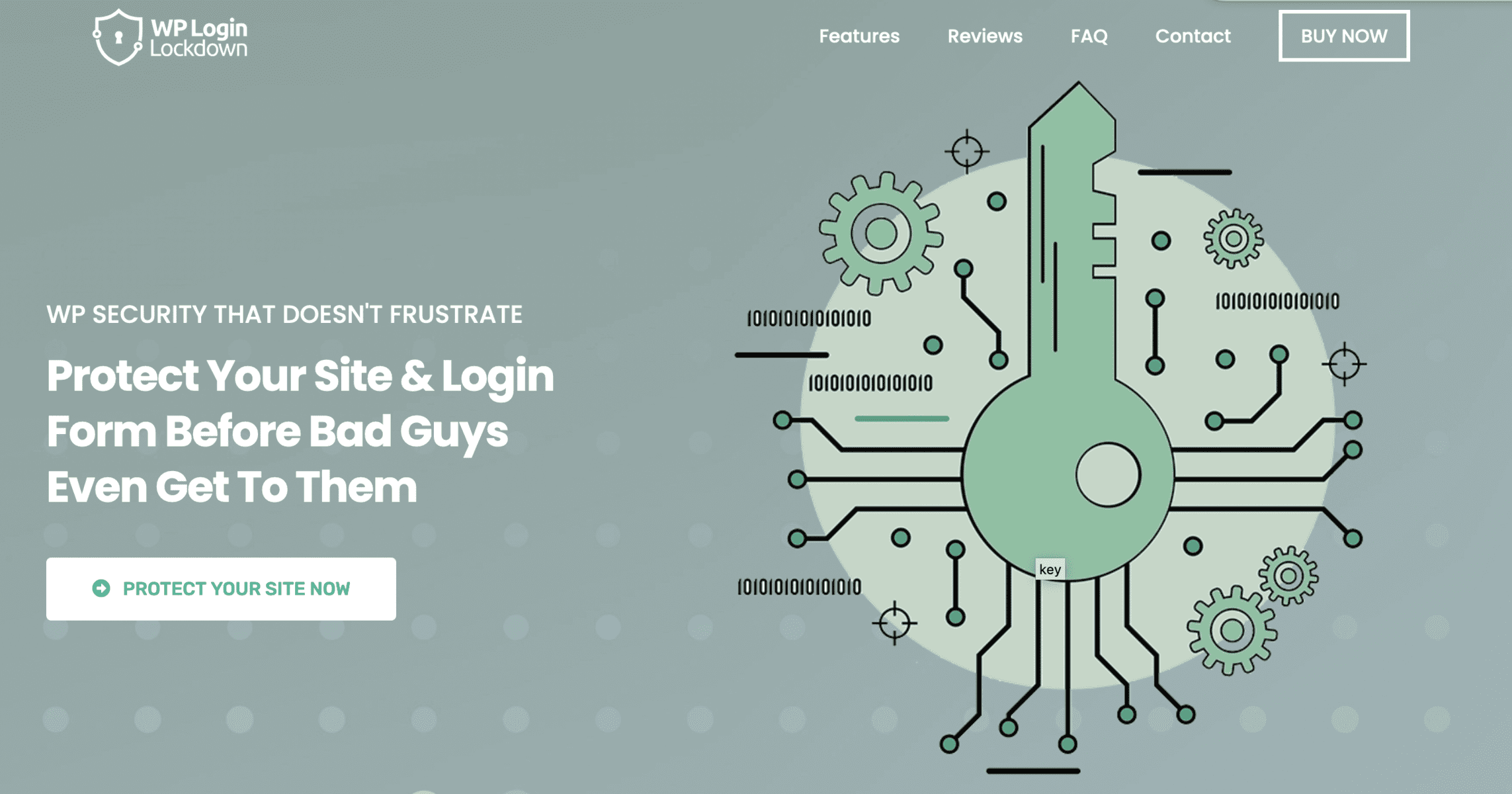 WP Login LockDown is a vital WordPress plugin focused on securing the login process. This plugin provides a robust solution to prevent brute force attacks – a method often used by cybercriminals to crack passwords by trying numerous combinations until they find the right one. The functionality of WP Login LockDown is centered around limiting the number of login attempts from a specific IP range within a set period.
WP Login LockDown operates by recording the IP address and timestamp of every failed login attempt. If a certain number of attempts are detected within a short period from the same IP range, then the login function is disabled for that range. This functionality makes it an invaluable tool in the arsenal of any WordPress website owner, significantly increasing the security of your site.
6. BackupGuard WordPress Plugin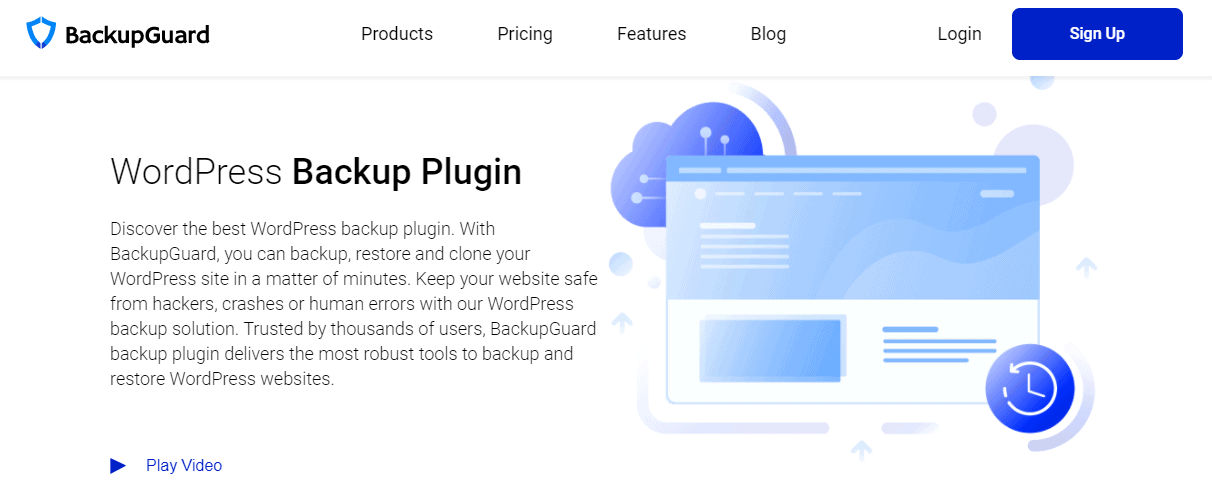 BackupGuard WordPress Plugin is a WP plugin that will allow you to back up and restore your websites and databases to a particular point if you run into some problems with new changes and updates. It will also automate backups by having a customizable backup schedule.
BackupGuard WordPress Plugin has a very strong firewall that will protect you from vicious URI requests, bad bots, spam referrers, and much more.
The current AppSumo offer makes this plugin even more affordable, with its price plans ranging from 39 dollars to 78 dollars. The AppSumo offer includes lifetime access to the plugin with all updates and a 60-day money-back guarantee, no questions asked. The two-month refund period will give you plenty of time to discover the full potential of BackupGuard WordPress Plugin.
7. Yoast SEO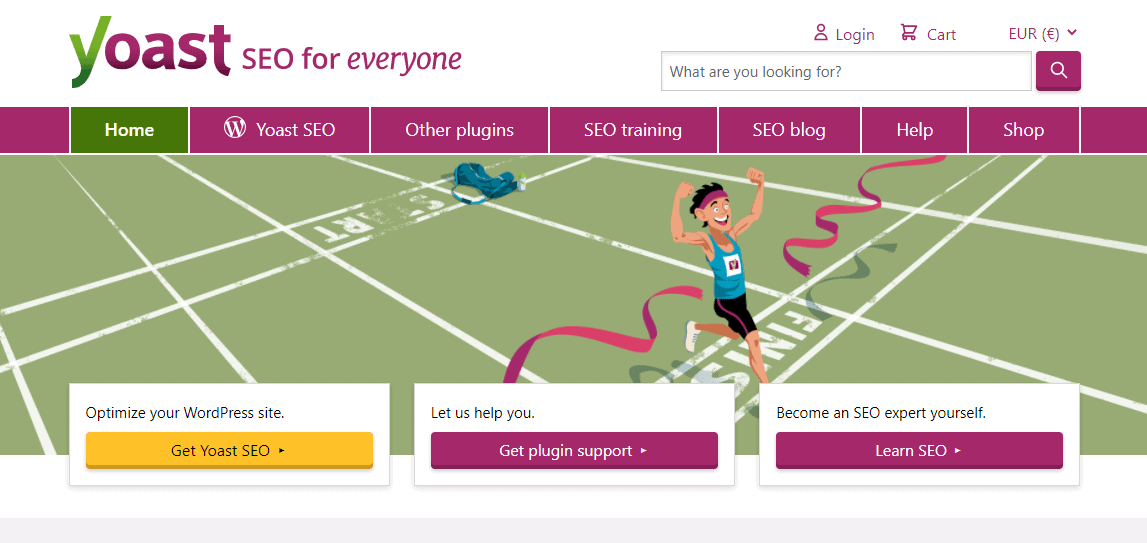 Yoast SEO is a plugin that will help you attract more visitors from Google and Bing by adding related phrases in your text manually while taking plurals and synonyms into account as well. Word form recognition is available in English, Dutch, German, French, Russian, Italian, Swedish, Spanish, Portuguese, Polish, Arabic, Hebrew, Hungarian, Norwegian, Turkish and Indonesian.
Yoast SEO will also add schema.org the right way, so other Internet platforms know what your website is about. Yoast SEO will look after your most important pages and notify you if no changes were made to the website in the last six months.
You will be glad to know that Yoast SEO is fully compatible with Elementor as well.
The price of Yoast SEO is calculated based on the number of sites it is used on, and it can vary from 89 euros to 756.50 euros.
8. External Links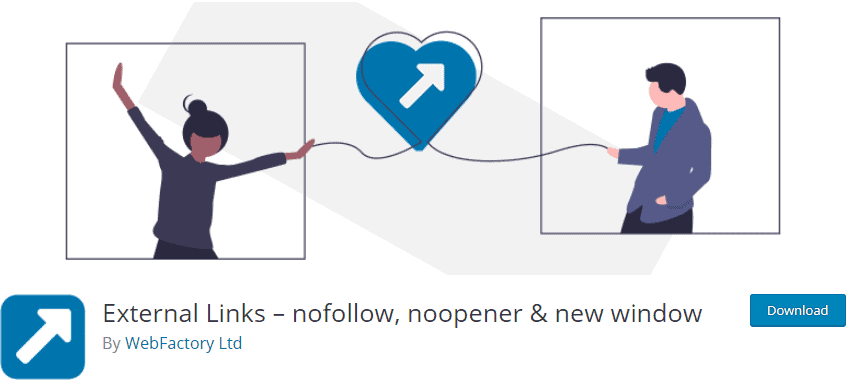 External Links is a plugin that will allow you to manage external and internal links, open links in a new window or tab, add content to do-not-open and do-not-refer lists, add link icons, set other link attributes like title and CSS classes, scan complete pages or just parts of them, and do much more.
We have to mention that this plugin is completely free to use.
9. Google Analytics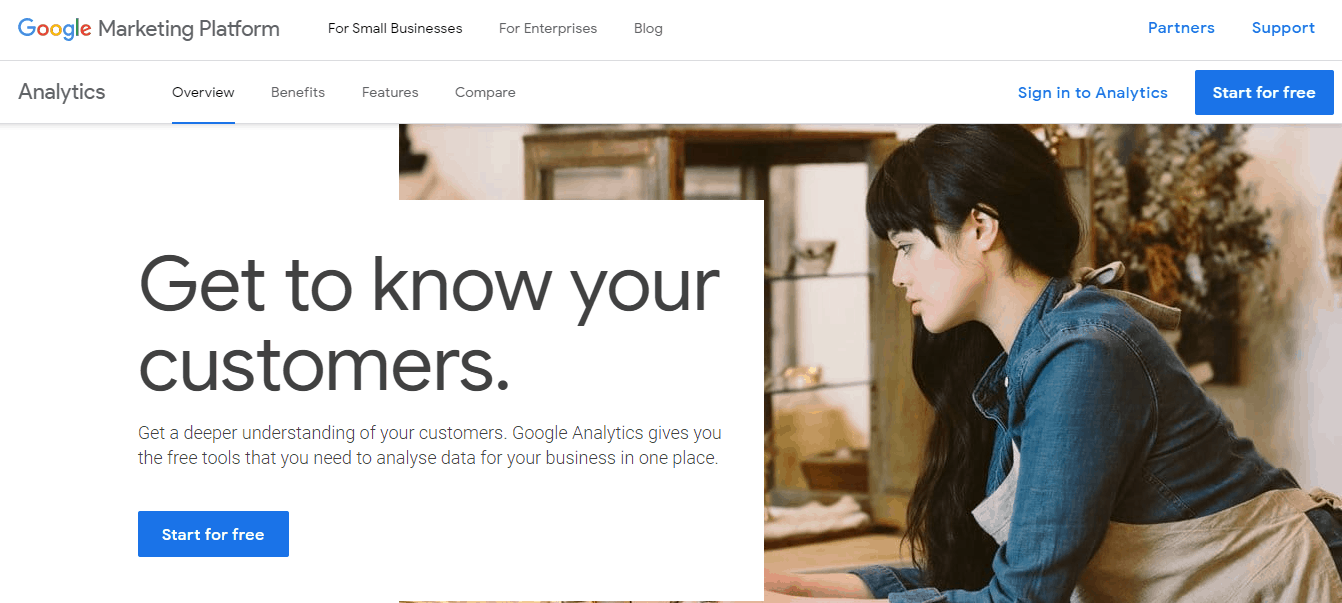 Google Analytics is a powerful tool that will help with tracking your website. You will be able to see all kinds of information, including session duration, pages per session, bounce rate, and so much more. This kind of information will be revealed for each session, which means that you will be able to see the stats for every visitor on your website.
It is important to mention that Google Analytics is a freemium tool, which means you can use it for free but with limited features. Also, it has its own customer support line, which is always available to you if you run into some problems.
10. Markup (JSON-LD) structured in schema.org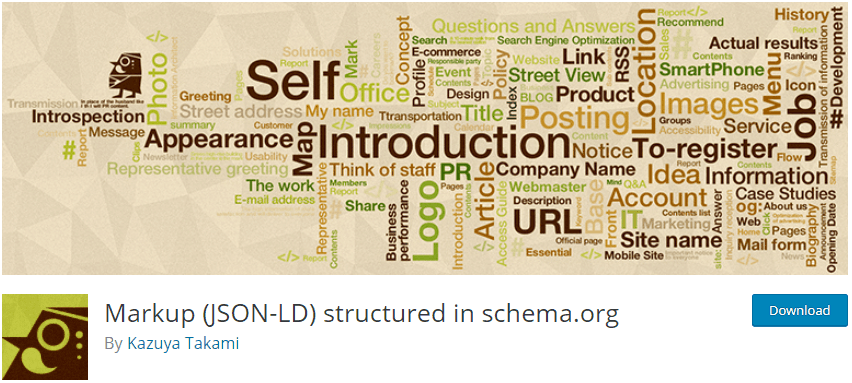 This is a tool used for developing and installing plugins on your website. Small business owners most commonly use it because this plugin is completely free. It is super easy to use, and people worldwide that are starting a business are dependant on this plugin, as it could save you a lot of time.
11. WP Sticky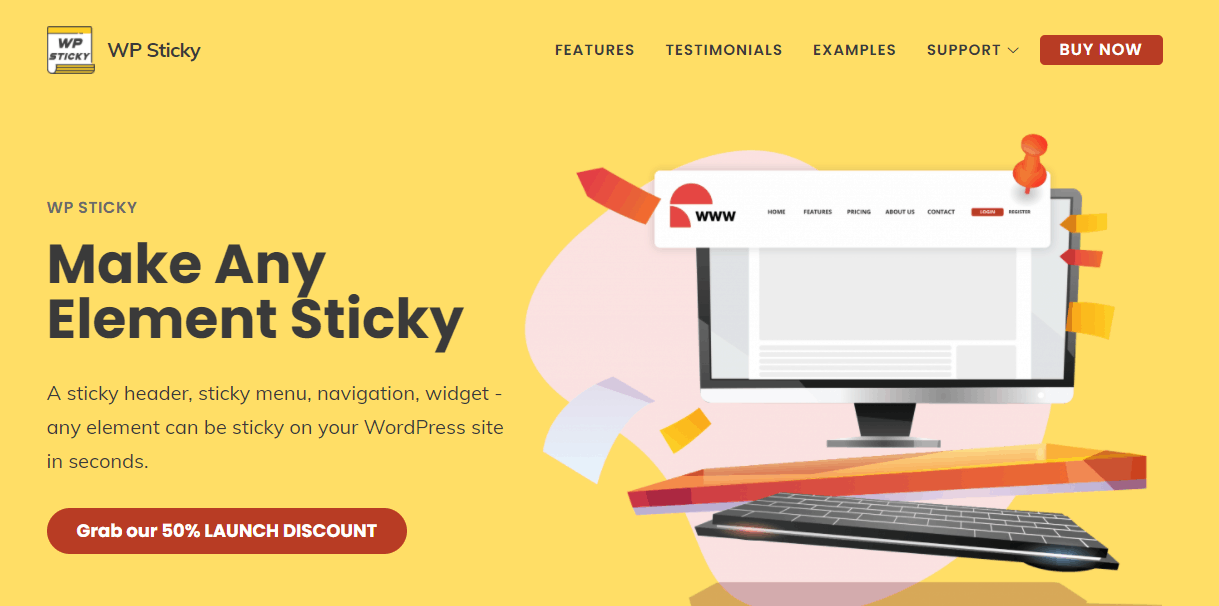 WP Sticky is here to make your blog more user-friendly and accessible. It will allow you to pick any element on your website and make it sticky so when your audience is scrolling through your website, that certain element will stay in place.
Websites mostly use sticky elements for faster navigation (a sticky navigation menu, for example).
This tool has three subscription plans with 50% off each for a limited time only. The prices go from 39 to 99 dollars per month.
12. Simple Author Box Pro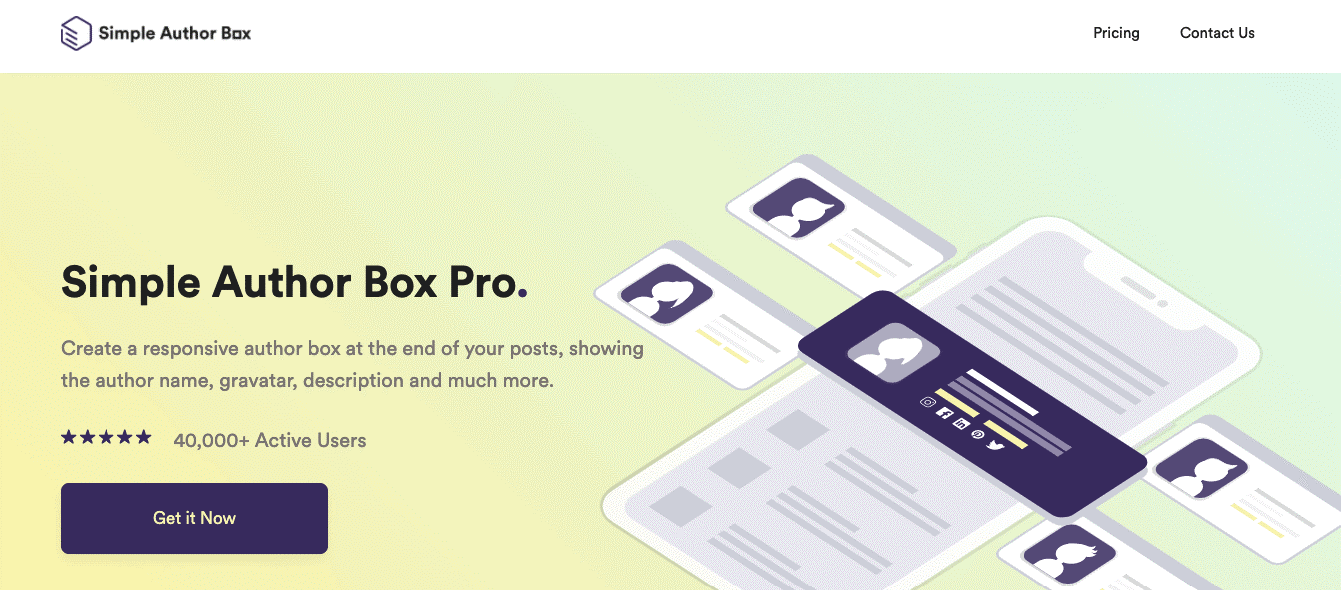 Simple Author Box Pro is a tool that will help you create an author box at the end of your posts. This author box is fully responsive, and it will present information like the author's name and a bio followed up with social media buttons.
The plugin also enables adding multiple authors on one post as well as guest authors.
The prices for this plugin go from 39 dollars to 499 dollars, depending on the price plan.
13. Autoptimize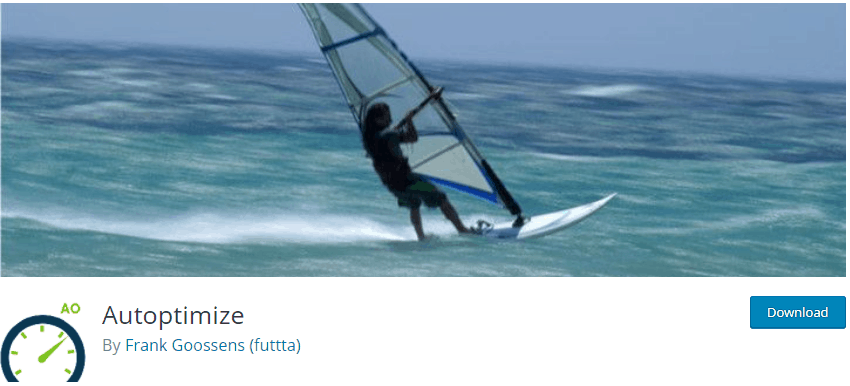 Autoptimize is a tool that will help you with the speed of your site. It will optimize and lazy-load images, optimize Google Fonts, async non-aggravated JavaScript, remove WordPress core emoji cruft, and do so much more.
The best part about this plugin is that it is free, and the support you can get is coming straight from the developers themselves.
14. Header and Footer Scripts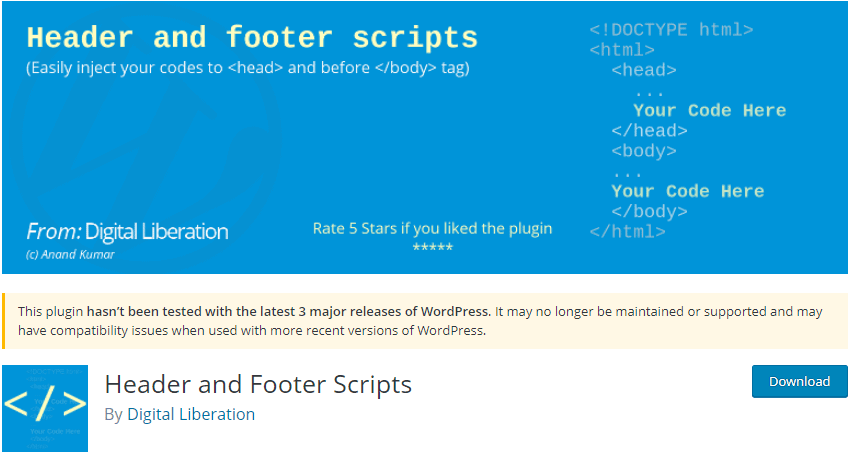 Header and Footer Scripts is a neat, little tool that will help you code faster. This tool will do some of the work for you by adding appropriate HTML code and proper tags. Whether it is web analytics code, social media script, or something else, this tool will do the trick. And we have to mention; this tool is also free.
15. WP Scheduled Posts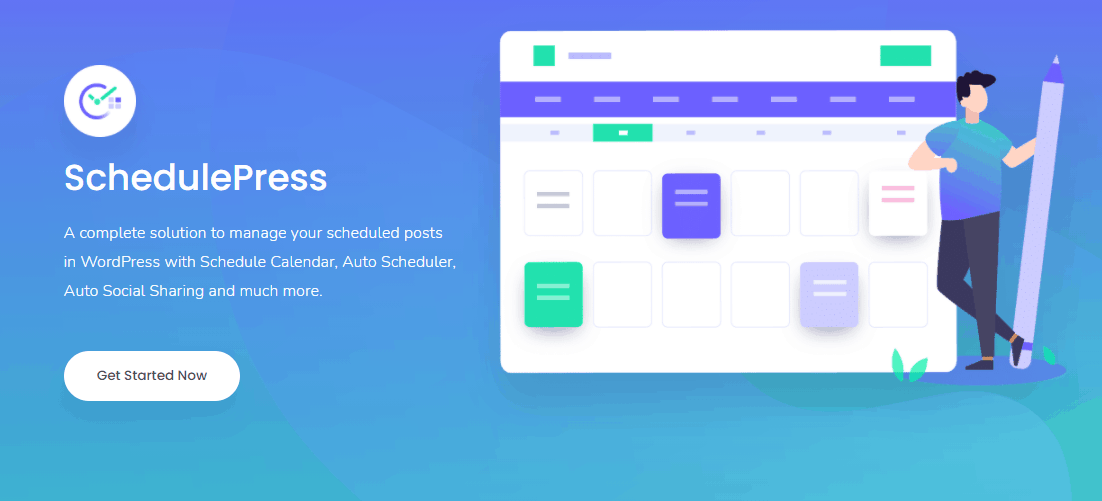 WP Scheduled Posts is a plugin that will help you plan, publish and create your posts, all from its user interface. Its drag-and-drop feature is handy because it will allow you to remove and edit posts right from the calendar. And the best part is that you do not even have to be there when posts go live; you can just schedule them, and they will automatically post and share themselves on social media.
The current AppSumo offer for this plugin refers to one-time purchases with prices going from 39 to 117 dollars.
16. Pixelied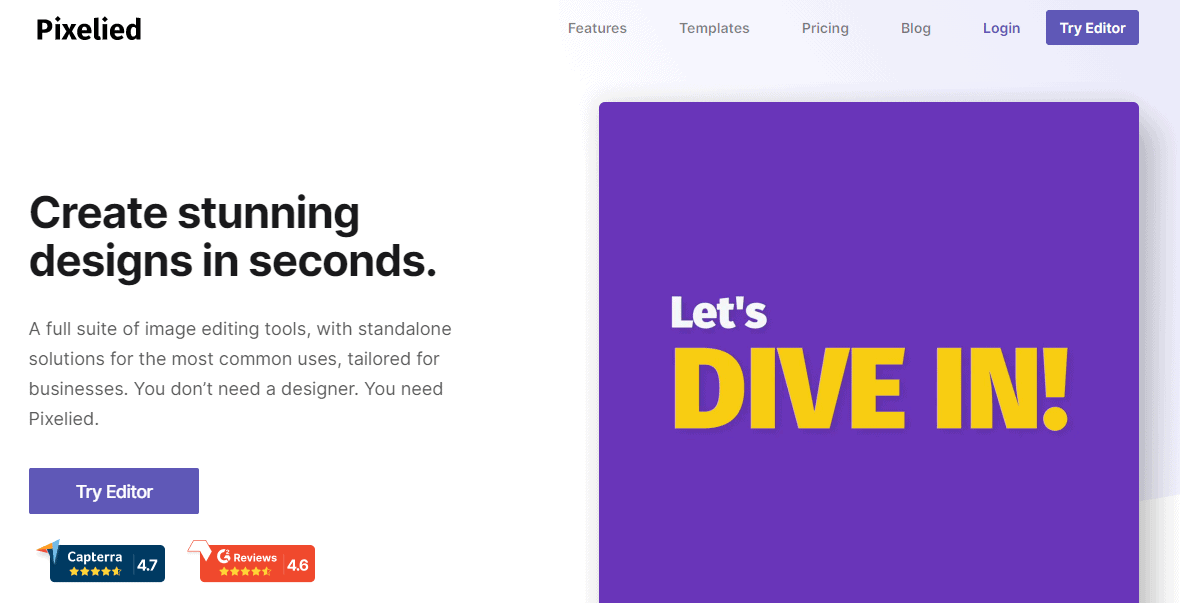 Pixelied is a great plugin that allows you to create stunning designs with access to millions of stock photos, icons, and illustrations. You can share your designs with your team or online for collaboration purposes.
Pixelied is most commonly used by content creators, social media marketers, and agencies that do their work online.
AppSumo is offering a deal for this plugin, and the deal has three price plans going from 59 to 177 dollars (one-time purchase).
Conclusion
And, there you have it, the best tools and plugins for a tech blog. Be sure to check them all out, especially those with a special offer, because that is something you cannot resist.