CPanel is an intuitive and easy-to-use tool for managing your web hosting server. With CPanel, you can very easily and very quickly run all your services from one place. Since it has become an industry-standard, there are many tutorials and support available online.
This tool is popular because of its user-friendly design and reliability. It also saves you a significant amount of time and money. CPanel services are now available from a large number of providers. See the list below for the most popular ones.
Bluehost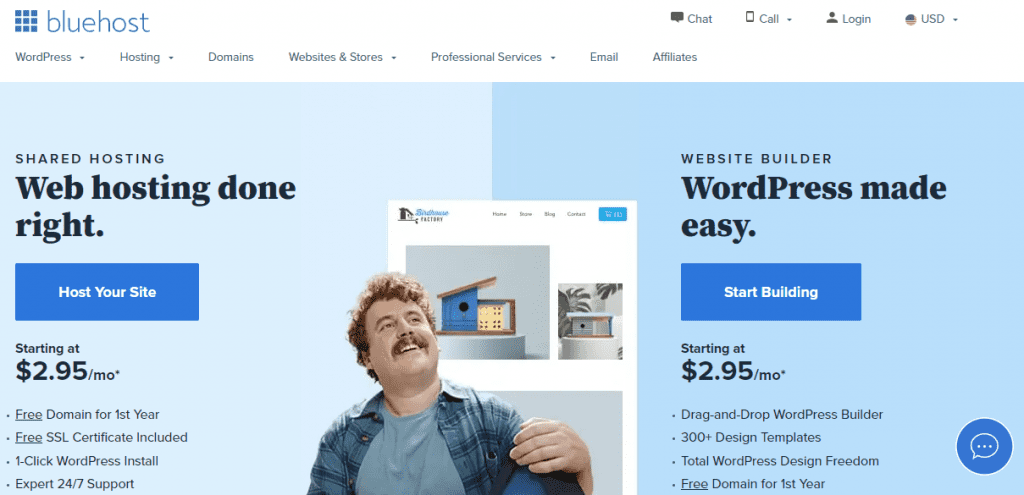 We will start with Bluehost. Bluehost lets you efficiently manage your websites, emails, resources, and more from one central location. What characterizes this hosting is extreme speed. Within 24-72 hours, your server will be custom-built and connected to the network.
It gives you the ability to use Bluehost website builder for designing your professional, dream site in WordPress without using any code. You can increase the amount of storage available on your server without the assistance of a server administrator. You will have unrestricted access to perform custom installs and other tasks with root access.
RAID1 is used for increased security and protection. Also, dedicated support is available. Some promotional offers are a Free domain for the 1st year, a 30-day money-back guarantee, and a Free SSL certificate. Visit the link.
InMotion
The following hosting we will mention is InMotion. InMotion is a secure web hosting that makes managing your server and website more effortless than ever. With this tool, you will get over 400 apps available for pre-installation.
According to HostingSprout, InMotion provides the most the reliable and fastest web solutions for websites. You can effectively protect your website with scheduled automatic backups and know that your data is securely stored. Free SSD drives are there to keep all of your data. You will be able to transfer your existing domain or get a new one.
The list of protection and security features includes
Premium malware and hack protection,
Secure IMAP Email, Multi-Layer Defense,
SSH Access, and more.
Again, free domain & SSL are available for new users as well as great discounts.
HostGator
Now we move on to HostGator. This hosting is one of the most used and best-rated hosting services in 2021. It has a ton of web hosting options. You can get your first year of the domain for free (free SSL certificate included). However, if you already have a site, you will be able to bring it over to HostGator.
This tool is very reliable, and it makes sure that your site stays up. Bandwidth and disk space are 'unmetered.' Another plus is the excellent customer service where you can call or use live chat to contact HostGator.
After registration, you will receive a $150 Google Ads spend match credit and a $100 Microsoft Advertising credit. The offer includes free email, MySQL transfer and script transfer, free dedicated IP, free positive SSL upgrade, and much more—additional information on the link.
A2 Hosting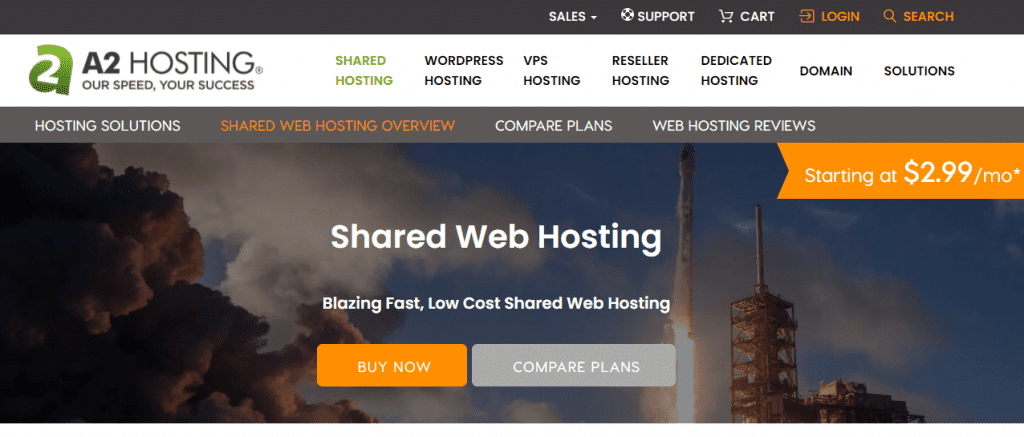 The next one, A2 Hosting, is a blazing fast hosting that boosts your SEO and conversion rate. It makes no difference if you have a brand new blog or a popular business site, have never run a website before or are a professional developer. A2 Hosting has got you covered with a high-performance solution.
It offers you free and easy site migration. It also provides you a free SSL certificate, as well as unlimited SSD space and transfer. One of the features allows you to create automatic backups to protect your files. A2 Hosting guarantees that your site will stay up 99.9% of the time.
You can even optimize A2 Hosting for all your favorite platforms and software, such as WordPress, Drupal, Joomla, etc. What is indispensable is 24/7/365 Guru Crew Support and numerous benefits for new users. There are several packages on offer with very affordable and reasonable prices.
SiteGround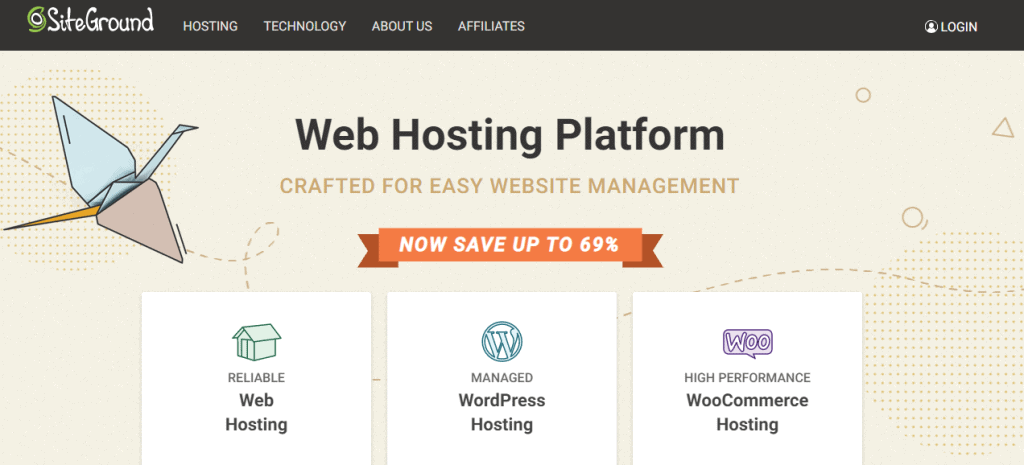 Last but not least on this list is SiteGround. SiteGround is a web hosting platform created for easy website management. You get free automated WordPress migration. Followed up with an easy-to-use WordPress plugin or a professional website transfer done by experts.
SiteGround will also provide you with distributed storage running on SSD disks for an optimal speed and a high level of redundancy. Google Cloud powers the platform, and it offers an ultra-fast network. They have an excellent set of tools that allow you to easily manage your clients and collaborate on sites.
Because of its constant security monitoring and prevention, this tool epitomizes a security-first mindset. More information is available at the link.
Conclusion
That would be it. In the end, we want to say that by choosing any of these hostings, you will not regret it. We hope you find this list valuable and helpful.