Have you ever surfed the net and came across a magnificent website with spectacular features that got you into thinking about trying web design? If the answer is yes, you can turn your daydreams into reality.
Web design is a complex thing, no question about it, but there are some tools that even an amateur and a complete rookie can use to design their own websites. Both web design tools and the web development world are in the process of constant evolution and there's new software coming out every day.
While every new technology offers more advanced features to make designing a bit easier for professionals, it's also quite possible to find web design tools that can help amateurs start their own web development projects.
Web design is all about creating a website attractive enough to capture your audience's attention. So, with all this in mind, here are 7 web developer's tools that every newbie can use.
1. Website builders
Website builders are great web design tools and an extremely useful and functional way to make your website look more attractive to the average viewer.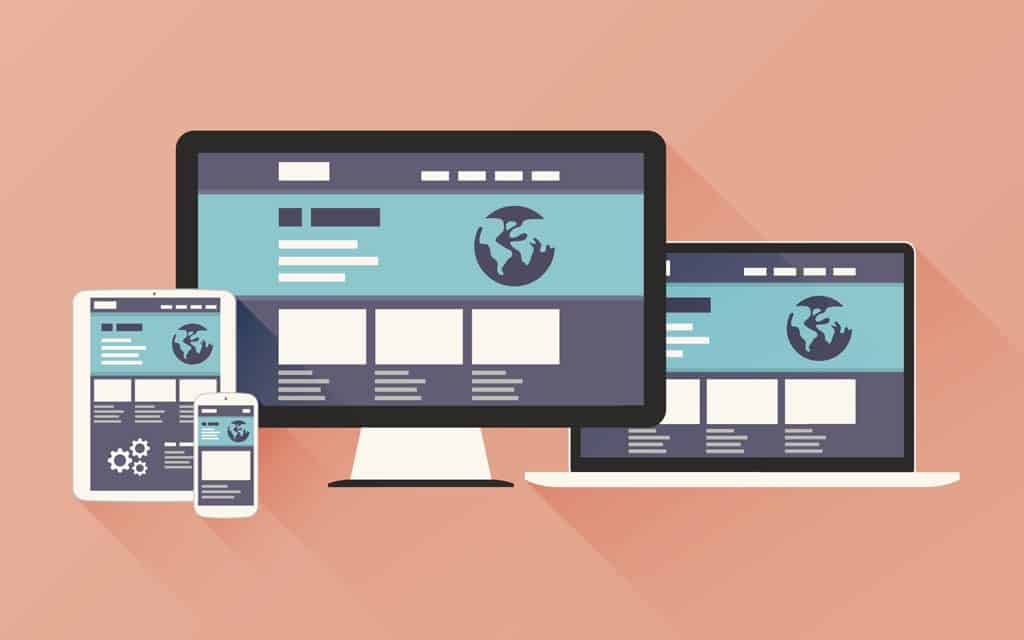 This can be especially useful if you're using your website for business purposes. A website with great web design is what makes you stand out from the crowd and helps generate better customer traffic.
To be honest, businesses use their websites to build their online presence as it is the keystone of eCommerce. Before building your website make sure that you have one of the best eCommerce platforms for your business as it will help you ease your daily business operations. Web design tools will guide you to build a branded and beautiful website so that you can showcase your business online.
Website builder tools simplify the entire process of creating a website from the ground up. Here are some of the easiest website builders to keep an eye out for:
Google Sites
Squarespace
Wix
HubSpot
PageCloud
Weebly
2. WordPress
Web design calls for a content management system or a CMS. It's a highly secure and full-fledged system that saves every tiny part of your website's content, regardless of whether it's a video, a simple logo or an image. Your website can't function without such a system and one of the best CMSs is definitely WordPress.
It's the most widely used and commonly known self-hosted blogging platform. It's used by millions of websites as it's the largest platform on the net. This CMS is loaded with themes and plugins and because of that, it has a limitless functionality.
The majority of online magazines, blogs, and photography websites are built on WordPress, and it's used for a lot of e-commerce sites as well. Most importantly, it's open source and gives you complete control over your content, while also allowing you to post media, make content private or public, and so much more.
3. Slickplan
A sitemap can be the game-changer in on your online representation due to the value it provides through uniting your pages, images, videos, and other files to give it a boost in the visual, and especially the search engine indexing aspect. Regardless if your business is still in its starting steps where you're the sole player, or if it's an agency based organization, you can still gain huge value by setting it up, and no better way of doing it than with Slickplan sitemaps.
With this handy little tool, you can create a sitemap in a process that can be compared to a walk in the park – everything is customized with a drag and drop interface with numerous features to ensure that everything is within clicking range. Custom color palettes, lines, and logos, everything is shareable and approachable, collaboration access, integration…the features and possibilities are definitely in stock, so giving it a shot is definitely the move to make.
4. Color Wizard
If you want to create a design with excellent looking colors, you'll need an excellent color matching application. Color Wizard is exactly what you're looking for. It has a user-friendly interface that was specifically designed to make things easier for the newbies.
Most people struggle with finding the right color for their websites, but this useful tool can help you determine which color works best with your website color scheme.
The best thing about Color Wizard is that you simply input the matching color and let the tool list out several matching colors that go well with it or you can create a color you want.
5. Edge Inspect
The most logical step after you've built your responsive website is to test it out. Web developers mostly use Edge Inspect, as it's an essential and very useful application when you need to preview your web design across multiple mobile devices.
The best way to see real-time results from changes to JavaScript, CSS, and HTML is by using this web design tool.
Its features allow you to test for synchronized refreshing and browsing, remote inspection, screenshots, cache management, URL monitoring, localhost support, HTTPS support, and so on. There's no better or easier to use the cross-browser testing tool than Edge Inspect.
6. GIMP
Graphic design is a very important part of your web design so, naturally, you'll need a good graphic design software to help you build a great-looking website. Considered as one of the best alternatives to Photoshop, GIMP is more beginner-friendly without any doubt.
You'll be handling basic editing features like levels, sharpening, filters, red-eye, text editing, gradient tool, magic bind tool, bucket fill, color balance, cropping, and much more with greater ease.
GIMP has all the features similar to Photoshop with the only difference being that Photoshop is mainly for pros while GIMP is simpler and leaned towards those with little or no web design knowledge.
7. Dreamweaver
Code testing is a very important part of your web design process. For that, you'll need a code editing tool and Dreamweaver should be your option number one.
Along with the usual code editing options like code collapsing and syntax highlighting, Dreamweaver also offers visual design features that are very helpful for the beginners. Aside from this, Dreamweaver code editor also allows the real-time preview and auto-recovery of files.
8. Mockplus
If you need a simple and free tool for prototyping, Mockplus should be on your list. It has simple but extremely powerful functions and it will help any amateur to improve their practical design progress. Mockplus is the best way to test your website before you make it public.
It'll help you test your new website's design so that you can effectively enhance precision by users and system analytics.
Mockplus is the best tool to design an early version of your website so that you can materialize and visualize your ideas and then make the necessary changes before your final version is done.
While all this may seem like something complicated, it really isn't and once you get into it, you'll soon realize just how helpful all these tools can be when you need it the most.