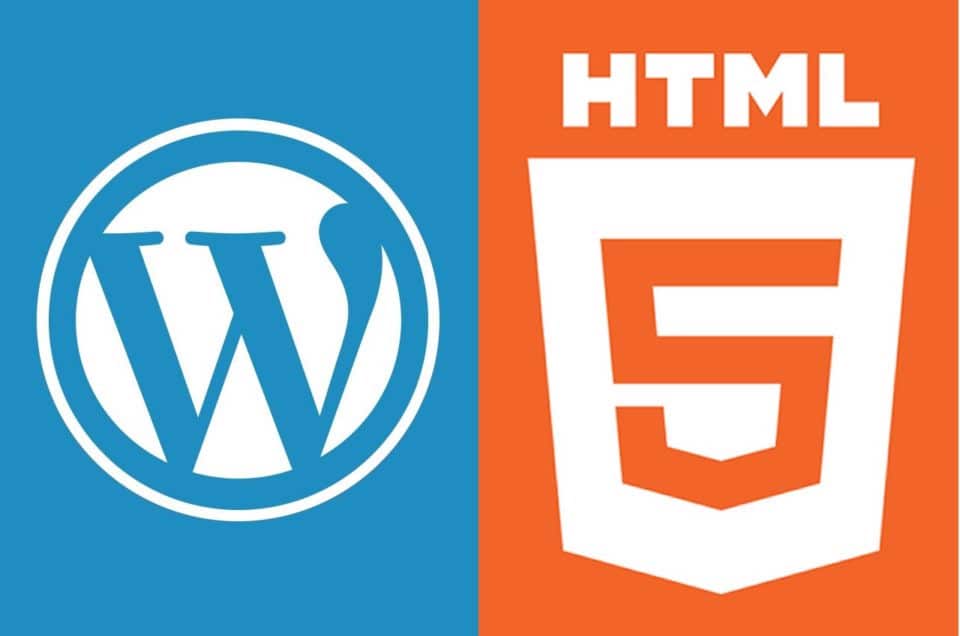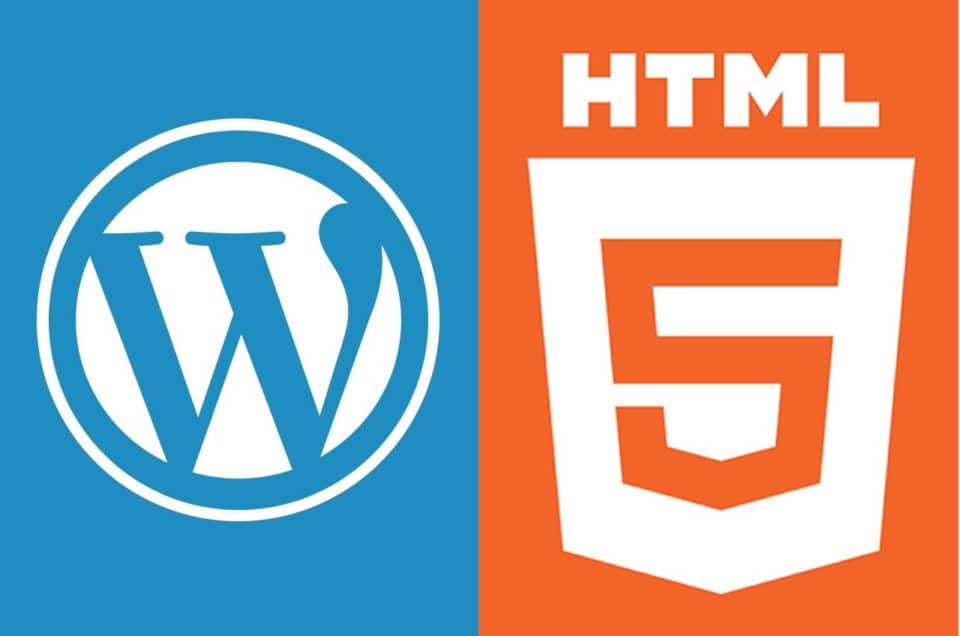 The two most common ways to create a website today are by using the WordPress platform or by creating an HTML website. Out of the two HTML sites have been around the longest, they were the first type of website that was available.
The biggest issue for people about HTML websites is that you need to create coded files that have to be uploaded to your website. Every time you want to make even the slightest change you would have to edit and re-upload the files.
This causes two issues; first you need to take the time to learn HTML coding practices, secondly it takes time to constantly make changes. If you hired a designer for your website, you have to use them each time you want to add new content. This can cost you hundreds if not thousands of dollars.
WordPress sites came out in 2003 and were at first used by bloggers. Today they have advanced into static websites, at the touch of a button, which can easily be updated by anyone.
Once you have installed a WordPress site it is very easy to login to your dashboard and make changes within seconds. You can publish videos, add new posts and articles, change out your affiliate links and add images without the need to upload any new files.
If you are looking for the easiest way to construct your website then we highly recommend using WordPress. While there is a learning curve, it is fairly short lived. Once you spend a little time familiarizing yourself with how things work, you are going to enjoy the flexibility and ease of use.
The best way to set up your WordPress site is by registering a domain name this will be the link you give to people to visit your website such as:
http://www.yourdomainnamehere.com
Then you will need to open a hosting account such as Blue Host, A2 Hosting or another company, there are lots to choose from. Once your account is set up you simply go into your Cpanel and install WordPress from them. Not sure or feeling lost? Just ask your hosting company to set it up for you. Many have easy to follow tutorials that show you how to do this.
Once set up you need to select a theme for your site, this would be the design aspect in a HTML site. There are hundreds of free ones that you can use to get you started. A theme can always be changed later on.
WordPress is very easy to use and set up. It can be customized as little or as much as you wish. Plus you can use WordPress for any type of site, from a simple blog to a complex ecommerce site.