Thinking about website hosting is one of the least interesting parts of planning a website. And if you are a first-time website owner, learning about different hosting solutions seems like a waste of time. Instead, all you want is to get started.
Most of the time when you are starting out you have no idea what you really want or where you want to go with your website. You don't know how much traffic it will have or how much you plan on growing it. This is exactly why researching hosting options seems so out of touch for a first-timer. Check out the Detailed Hostinger Review On Blogging Ocean
Hosting is also usually the last thing people research, so it can seem like a lot of new information without context. But don't worry we're here to help.
Things to consider when picking a provider
There are several different kinds of web hosting available, but the majority of users pick one of three: shared hosting, dedicated hosting, and VPS.
Shared hosting is a type of hosting that works on the principle of sharing one server with other users. A server is what we call a computer that plays the main role in providing space and power for running a website. And for shared hosting, this means that the server's power, speed, and memory is split into several parts, and several users have access to it.
Apart from the fact that you are not getting maximum performance, there are also security risks involved with shared hosting. Because no matter how much you keep an eye on security, you cannot control the behavior, choices, and security setups of other users on the server. But shared hosting is obviously the cheapest option, among hosting services.
On the opposite side of the hosting services spectrum, there is dedicated hosting. Dedicated hosting means that the whole server is dedicated only to you. This provides better all-around performance, more control over security, and, of course, more freedom.
Also, you can set up the hosting environment in whichever way you want. Allowing yourself to run custom programs on your site and use different development solutions. But this, of course, means it will cost more money.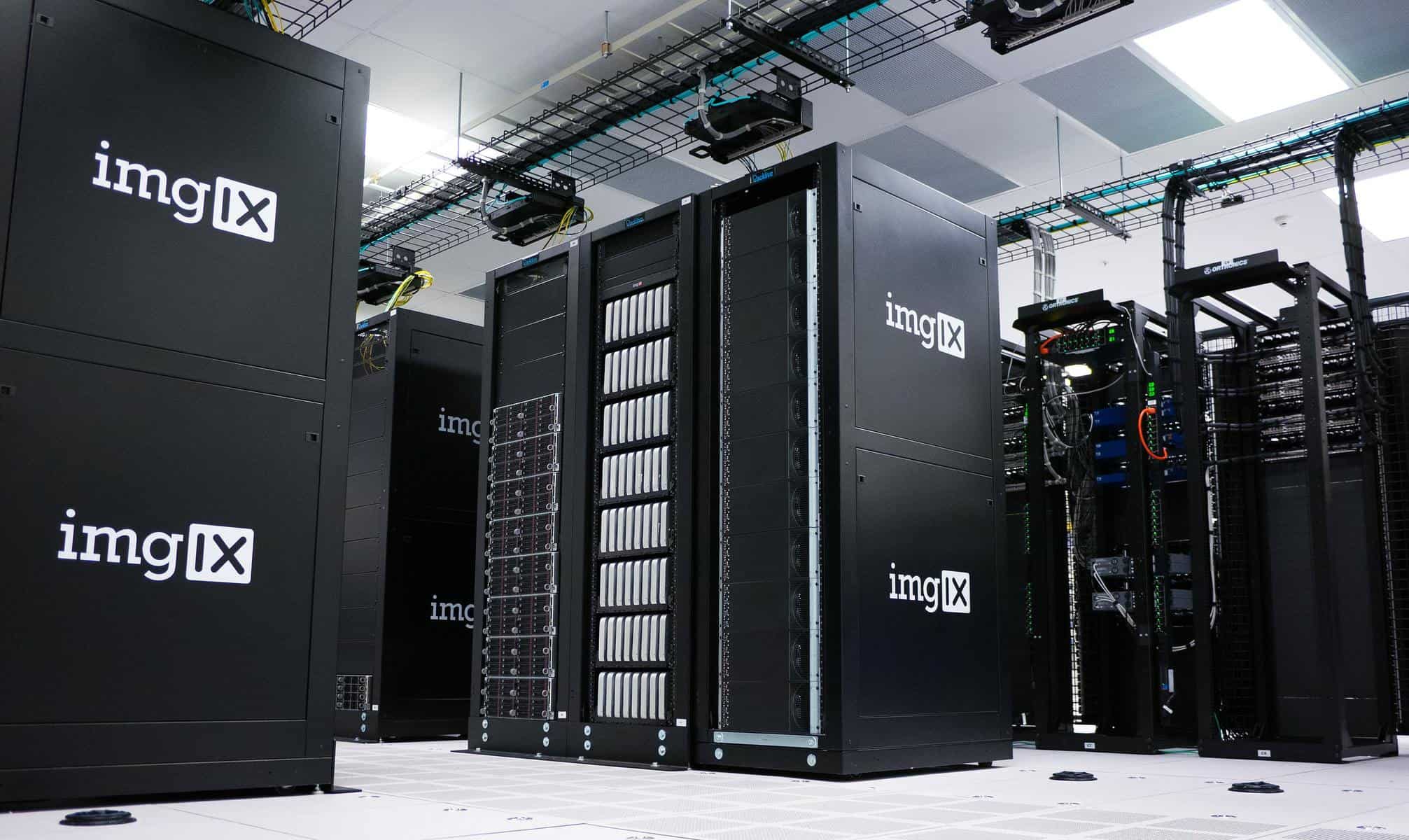 Finally, there is the VPS option which stands for Virtual Private Server. This is kind of a cross between the shared hosting option and the dedicated one. You see, the server in both cases is a real physical computer somewhere. The hosting service company buys the computers and storage for them and sets them up to act as servers.
The server you share with others in a shared hosting situation is a physical computer that you use with others. The same goes for dedicated hosting. The only difference is that there is one computer which is all yours.
A virtual private server. acts like a dedicated server but in reality, it is supported by a few different computers. Only you have the key to your virtual server, but you don't have full access to the computers that make up the server. This means that you don't have as much freedom as with the dedicated hosting option. And you don't get to change the hosting environment that much.
Of course, there is also the free web hosting option that sites like WordPress offer. But free web hosting is most cases offer only subdomain support.
Bluehost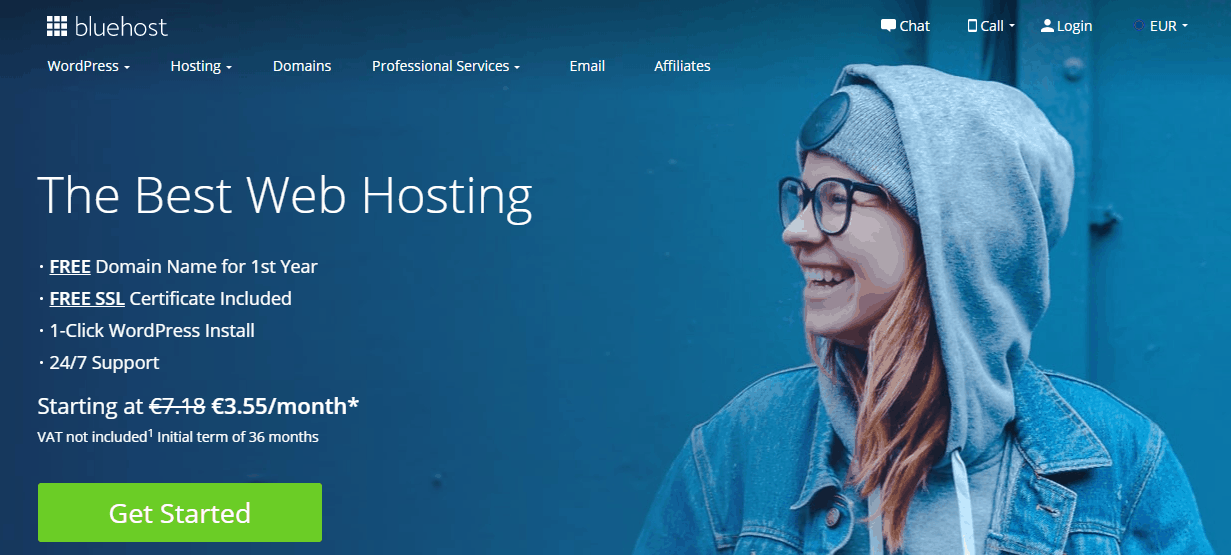 One hosting service that has risen in popularity in the last few years is Bluehost. Bluehost has a dedicated line of products just for WordPress hosting. And their Basic WordPress hosting service is a well-rounded option for any beginner
It offers 50 GB of SSD storage and a free domain name for one year. It supports one website with 5 parked domains and 25 possible subdomains. And it also comes with a Free SSL certificate and $200 of marketing credit. All this for €2.70 a month with the initial term being 36 months. After that, the price switches to €7.30.
The Plus package is a considerable upgrade compared to the Basic package. In it, you get unlimited websites, unlimited parked domains and subdomain, and unlimited storage. It also comes with an Office 365 Mailbox free for 30 days.
This is a lot of added value for a little more than €2 a month. For the initial 36 months the cost of the package is €4.98, then it switches to €10.
Lastly, the Choice Plus package adds a CodeGuard Basic Backup package for the same price, which raises up to €13.70 after the initial period
All in all, Bluehost is definitely a well-oiled hosting service. WordPress installation is automatic with Bluehost, and the WordPress brand itself has been recommending Bluehost since 2005 as one of the best solutions for website hosting.
SiteGround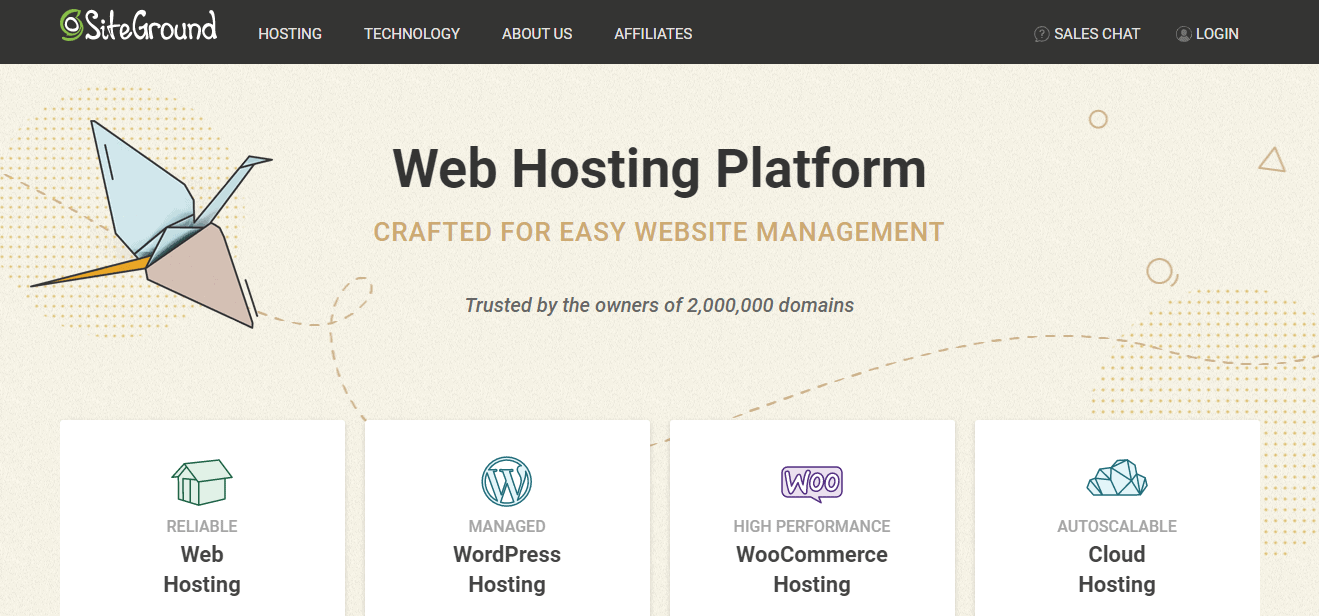 SiteGround has also been recommended by WordPress, and by Yoast and Woo for years now as a reliable and quality hosting service.
Their database is in Germany and they are known for their top-notch customer support.
Similar to Bluehost they have 3 packages for WordPress hosting. All of them feature a 30-day money-back guarantee, unlimited databases, free WordPress installation, and SSL.
Their StartUp package supports 1 website with 10 GB of webspace and approximately 10,000 monthly visits.
On the other hand, the GrowBig package supports unlimited websites, with 20 GB of webspace and 20,000 visits while the GoGeek shoots for 40 GB and 100,000 monthly visits.
But among all, their most popular package is GrowBig which suggests that most SiteGround users are experienced and growth orientated.
On top of all that, the traffic going through their servers is unmetered and SiteGround makes daily backups of which you can keep 30 copies for each day.
DreamHost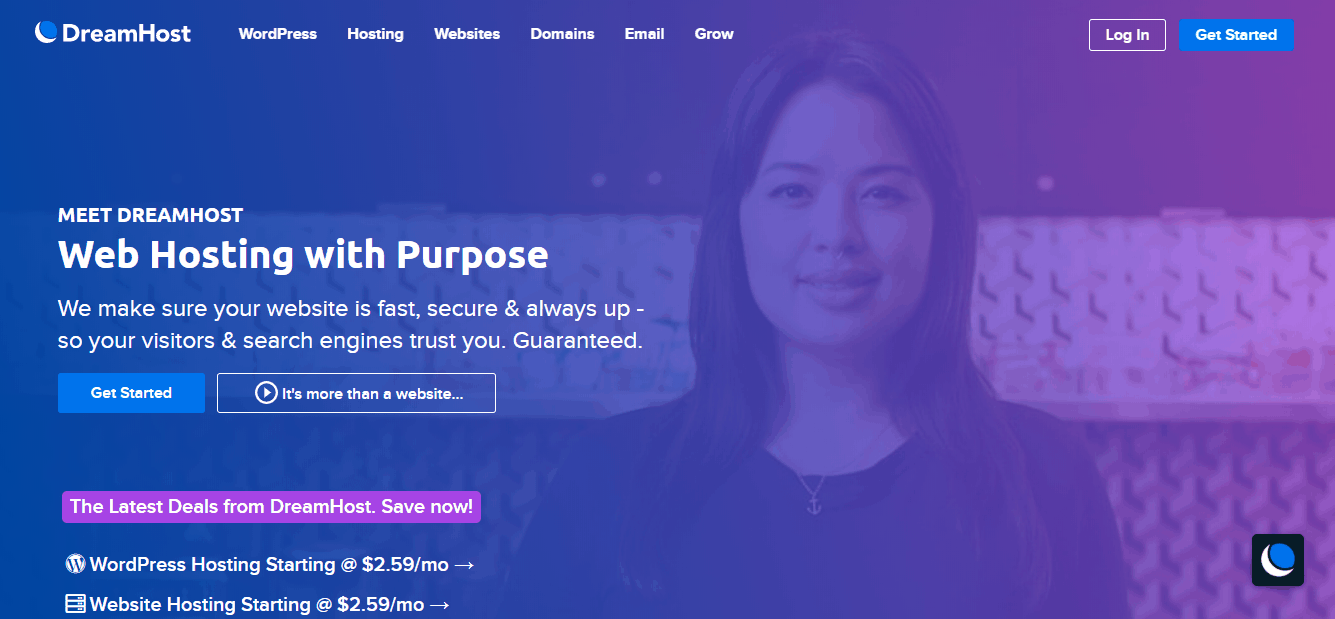 This hosting service has a way of winning the hearts of its users. If you go to their webpage you will encounter a cute robot, reminiscent of the office assistants from the beginning of Microsoft.
Like all previous hosting services this one has 3 packages for WordPress, but they differ from their peers in the way they are organized.
WordPress Basic has a monthly, yearly, and 3-year subscription plan, and a surprising 97-day money-back guarantee, which is the longest you can find probably.
Further, you can choose from a WordPress Starter or a WordPress Unlimited plan. The Starter plan supports 1 website, while the Unlimited supports, you guessed it – unlimited websites.
The Starter subscriptions cost $4,95, $3,95, and $2,59 a month referring to the monthly, yearly, and three year subscription periods. And the Unlimited package costs $10.95 a month, while the 1-year and 3-year subscriptions cost $4,95 a month.
Also, this unusual billing is transposed to DreamPress and VPS WordPress products.
VPS WordPress is a virtual private server that has 4 different packages which differ in RAM and storage size. While DreamPress has 3 options that are built for different amounts of monthly traffic.
As you can see DreamHost offers a lot of deals which is their main advantage. And although confusing, this organization of products and packages is sometimes exactly what is needed to satisfy different customer needs.
A2 Hosting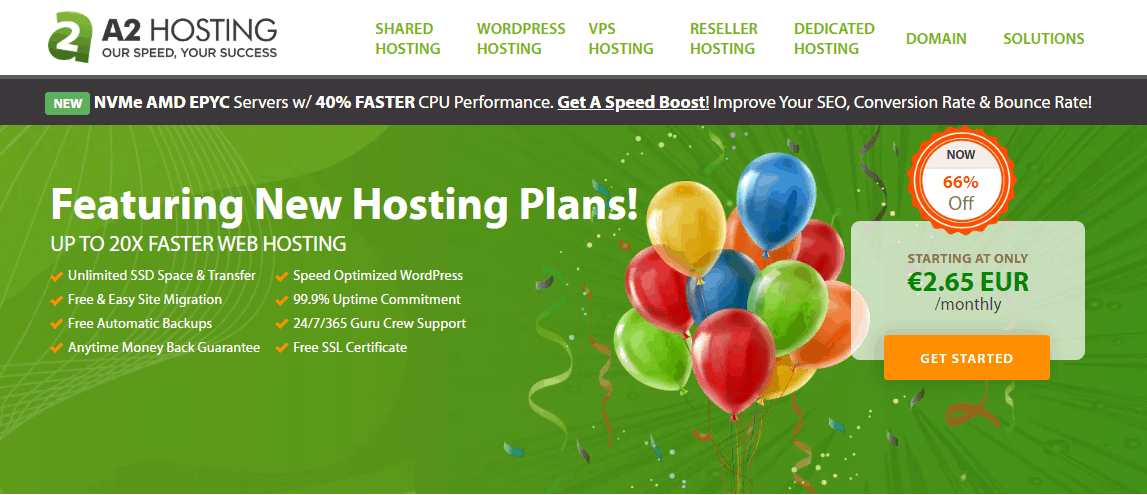 If you are a beginner and are a little insecure about stepping on to the net, you might want to check out the option of a managed hosting service.
A managed hosting service means that the service provider leases dedicated servers and hardware and manages those systems for you.That means that they are responsible for the hardware and software setup and configuration, technical support, patch management, system maintenance, monitoring, and updates.
A2 Hosting offers both managed and shared WordPress services. And you can pick out of 4 plans for a shared WordPress hosting solution.
The Startup plan provides hosting for one website and 100 GB of storage for €2,69 a month The Drive plan allows unlimited websites and storage, plus automatic backups for €4,48 a month. The Turbo Boost plan which is the most popular one, features a speed boost of up to 20 times, and the Turbo Max one adds additional storage.
The Turbo costs €8,97 while the Turbo Max costs €13,47.
Their managed hosting options differ in how many websites they support. Managed support for one website costs €10,76 a month, for 3 websites it costs €17,05 a month, and for unlimited websites €33,21 a month.
Hostinger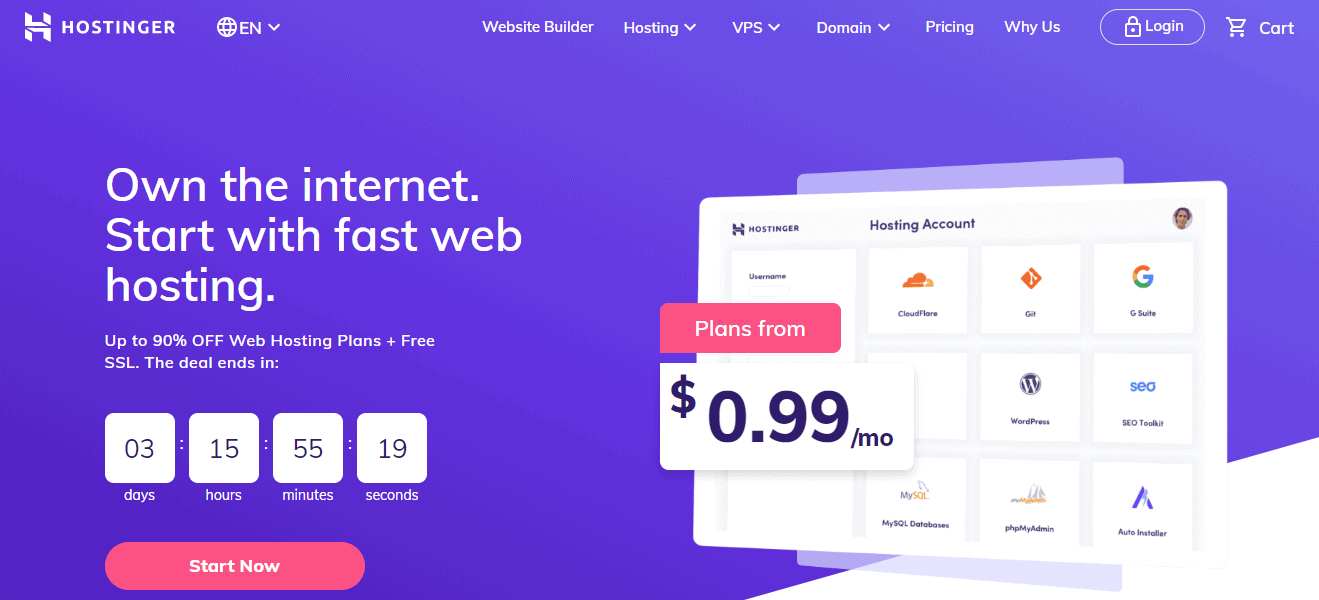 The Hostinger hosting service claims to be one of the fastest available. Their Starter pack features support for unlimited websites and a free Jetpack plugin installation. This is a great combo for somebody who wants to quickly set their business site up and who knows what they want. Plus, all of this will cost only €2,15 a month.
For €7,45 their Premium package offers more storage space and automatic daily backups. And the WordPress Business package offers the Jetpack Premium plugin along with all the features included in the previous packages, plus more storage space for €14,95 a month.
As you can see, these packages are constructed for growth.
Conclusion
Picking a hosting service provider is an important part of setting up a website. If you don't pick the right one, you risk having a site that will lag. And a laggy site always, without exception, deters users. So be wise!