Website traffic and performance depend on many factors, and website content is only a critical part of it. Being noticed in search engines is a crucial part of the online presence. When creating content for the website, you should highly focus on a search engine optimization campaign. Search engine optimization (SEO) improves your online presence and moves you to the top of the search engine ranks. These mentioned benefits bring the most important: it increases website traffic and a profit for your business.
SEO uses keywords and key phrases to optimize the website for search engines to find the website easily. SEO keywords are words often used for specific content and related to a standard search on the search engines. As a content creator hoping for higher engagement, you should include an optimal number of keywords in your content text to improve your articles. However, finding the golden keywords is not always the most straightforward task.
Luckily, someone has already developed some keyword search tools that can ease this task for you. These tools list optimal keywords related to the topic you are writing. They help you focus on essential words that can improve your text and emphasize the critical content details boosting your SEO and traffic. Here are the top 5 keyword search tools for you to check.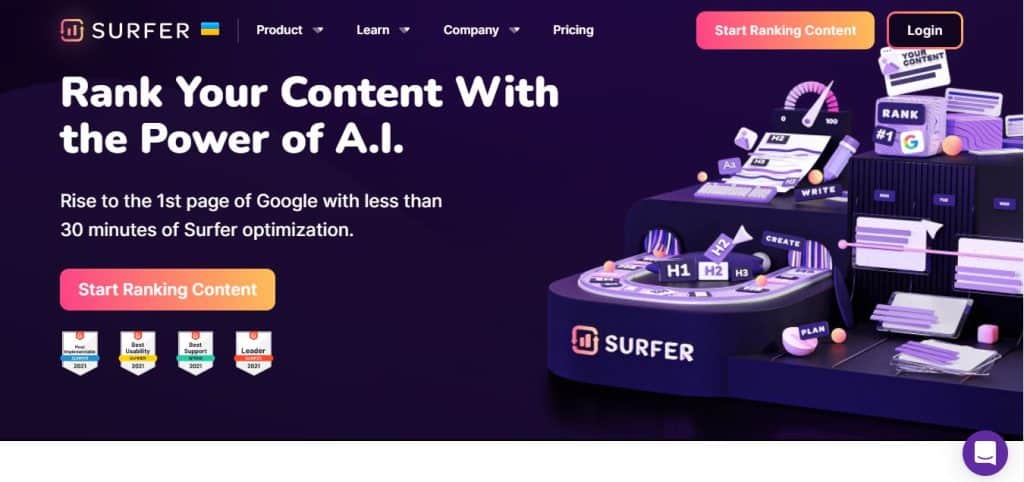 Keyword Surfer is a tool for a fast keyword search that shows the best results in a blink of an eye. Its most vital feature is its simplicity and convenience. Keyword Surfer is an extension for a Chrome browser, and it has constant access to your searches. It uses your entered terms and immediately shows the ranking, similar words, comparisons, better ideas, and suggested tours. Furthermore, the Keyword Surfer shows how successful a keyword is on the websites that contain it giving you an insight into how it could affect your website.
This tool has a free version but also other paid versions with deeper searches for larger teams of editors.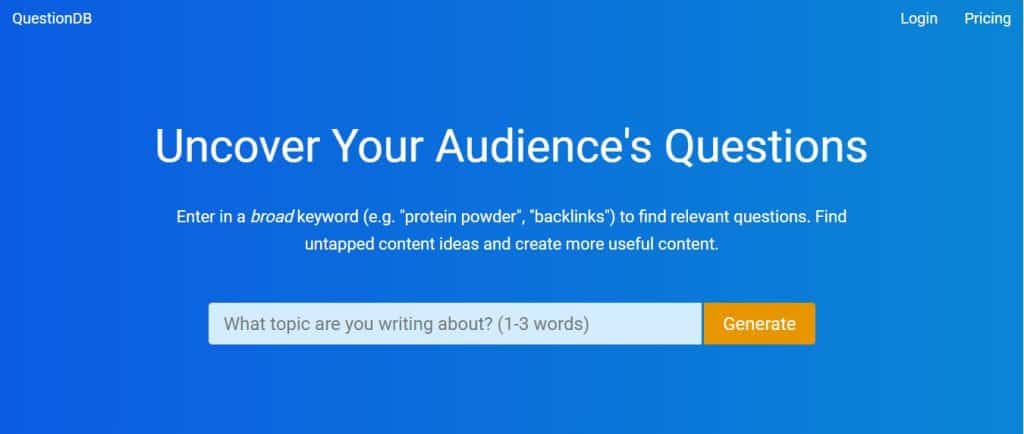 QuestionDB is a straightforward keyword search tool that uses a broad keyword and searches for previously searched questions on search engines. When a user comes to the QuestionDB and enters 1-3 words as a general keyword in a given textbox, the QuestionDB works fast and uncovers every search question related to the keyword. The broad keyword should be picked with caution because it leads you to an extensive list of questions. If the keyword is not correct, it can take you to the wrong ocean of keywords.
However, a critical and robust keyword can help you include a given result into your content, which results in stronger and better SEO. QuestoinDB's free version has a limited result list but is good enough for initial SEO improvements.
Keyworddit is a keyword search tool raised from a Reddit social network. It has access to the entire Reddit content, conversations, and texts. It uses subreddits and categories of posts on the web and goes through them in search of a perfect keyword. A user enters some term that can present a subreddit or suggest subreddits related to that term.
Then, Keyworddit works in the background going through the content and creating potentially perfect keywords related to the entered term. This different way of finding the best keyword is beneficial since it gives an insight from real users and their ordinary and popular topics. It is free to use.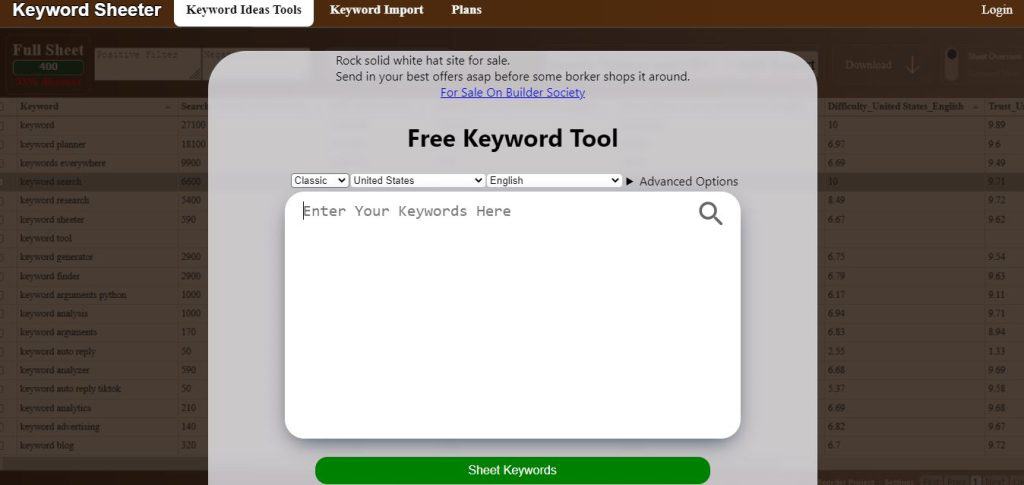 Keyword Sheeter is a simple yet powerful tool for finding the best keyword and keyphrase for an SEO improvement of your website. When you enter some term, it starts finding common keywords and phrases and listing them automatically and in real-time. You can stop the search at any time and export results.
Keyword Sheeter does not analyze your term deeper to find something related but not containing the given the word. Instead, it shows results surrounding your term, not providing search volume. However, it has valuable filters to avoid unwanted and irrelevant keywords.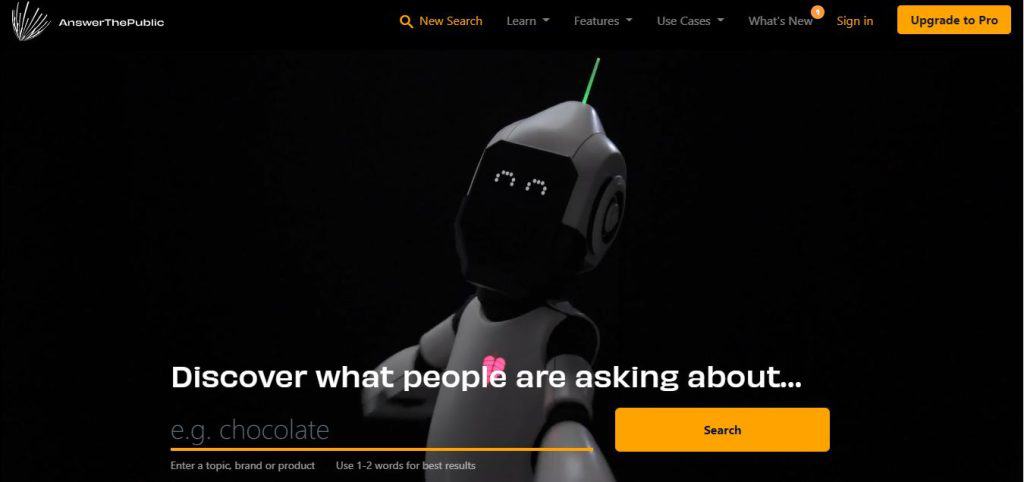 Search engines receive different searched terms as single words or whole sentences. This tool deals well with that and can help you. The AnswerThePublic tool is interesting for its generated list of questions, phrases, and comparisons related to your keyword. It enables you to focus on essential keywords for improving your content. This keyword search tool offers different data visualizations and reports related to the entered term. The question-related category is separated and contains all crucial questions.
Also, it generates categories with the most common prepositions and comparisons. Thus, it gives you a perfect picture of common searches and keyword inclusion in a phrase. All reports are downloadable as a CSV file. The free version works perfectly; however, a premium version offers more profound and detailed searches and comparisons.
Final thoughts
Keyword search is a crucial part of the SEO of your website. We can look at keywords as a bridge between you and your potential visitor. Therefore, it is essential to use the right ones. Finding the right keywords is simplified by utilizing keyword search tools. This list of the 5 top free keyword search tools is strong enough to help you at the beginning of content creation. However, don't let a large number of various tools overwhelm you. Try them all and find the best for you.