Cryptocurrencies have been keeping their spot in the headlines for a while now. Its popularity keeps increasing, with all its ups and downs. Before getting into the crypto business, you should know all possibilities and threats. Security is one of the most critical segments of the online world. The Crypto business also requires a high level of protection. Crypto wallets are essential in this chain.
What are crypto wallets, and why are they important?
Someone who does a severe crypto business should be informed about crypto wallets. Crypto wallets store digital coins and protect and validate transaction information. Crypto wallets are essential because they hold your important private keys to access your digital money and make all wanted transactions. Without those keys, your crypto data is not safe. Crypto wallets store all different cryptocurrencies. Among all, they hold Bitcoin since it is the most popular cryptocurrency.
There are different crypto wallets: hardware, software, and paper wallets. Each of them has the same mission toward cryptocurrencies. If you are entering the cryptocurrency business, you should consider finding the best wallet. This article shows what the top 5 Bitcoin Wallets are.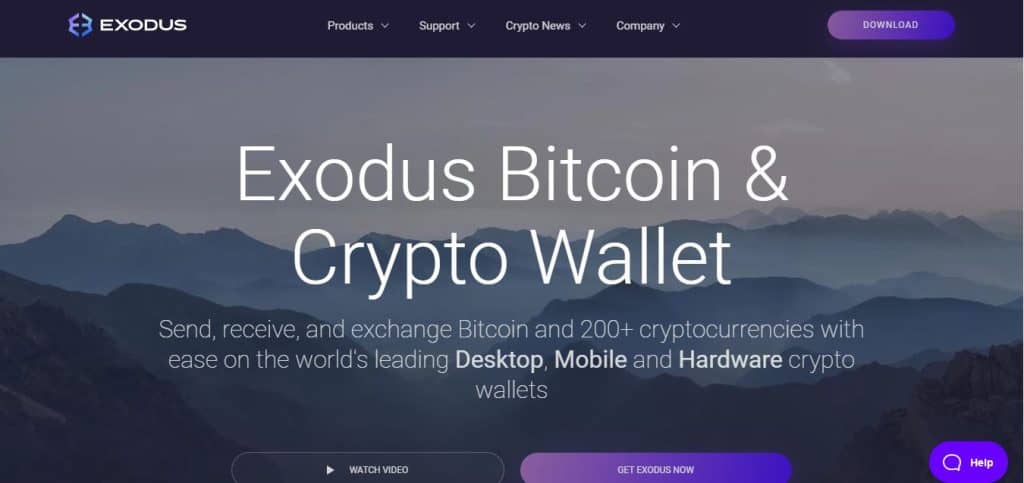 Exodus is one of the most straightforward wallets for Bitcoins. It works as a desktop and mobile wallet that has a built-in exchange. It does speedy transactions over a clear user interface. Due to its simplicity, Exodus is well suited for beginners just diving into the crypto world and those without some more profound technological experiences. Also, it offers solid customer support for any difficulties and concerns.
Exodus can store and work with over 200 different cryptocurrencies. Even though its code is hidden and not visible to everyone, the Exodus team offers robust security and protects the coins and transactions data. Furthermore, the team updates the app regularly to strengthen the core and improve its performance. It has many features that expand its functionality, such as live charts, crypto deposit tracks, etc. Its fees are customizable and depend on the transactions and coins.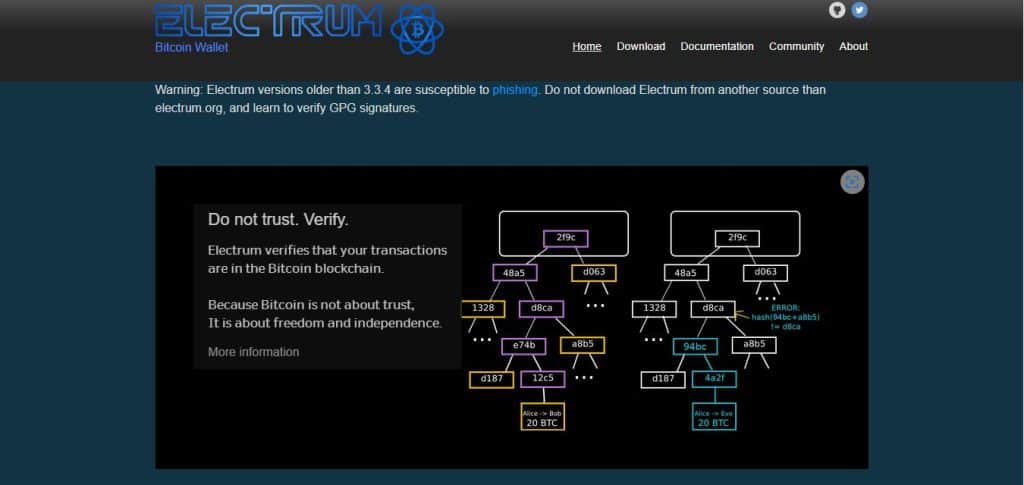 Electrum is considered one of the best Bitcoin wallets. It is one of the pioneers in the crypto world and market. Electrum started with Bitcoins and remained the wallet only supporting and dealing with Bitcoins, Ether, and ERC-20 tokens. However, it interacts and integrates with other hardware wallets for cold storage, such as KeepKey, Trezor, and Ledger. Electrum has a list of compelling security features that make it advantageous over other wallets. Users can select a preferable security level and adjust transaction fees and time.
Electrum uses a lightweight client, meaning it takes less space, only downloading needed parts of the blockchain. As a result, it affects transaction speed without harming transaction security. Furthermore, its code is available and adjustable, making a solid and loyal user-wallet relationship. It is recommended for advanced Bitcoin owners since it can confuse new users.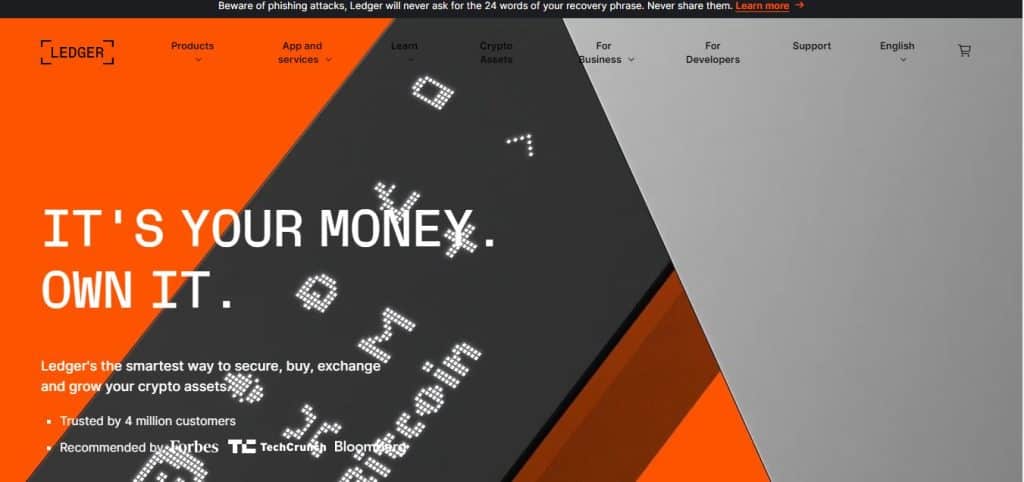 Ledger Nano X is another versatile crypto wallet that supports many currencies. It supports over 1800 tokens and coins, or 145 crypto assets, and up to 100 active currencies at the same time. It guarantees high security, more robust and controlled connectivity, and excellent management. 
Ledger Nano X has a built-in battery. It works on both major mobile OSs as a Ledger Live app, helping fast transactions and exchange. Also, the app is used to generate revenue over crypto lending. This wallet contains a secure chip for the excellent protection of personal data from various attacks. It is compatible and integrates with other hardware wallets. Its transaction fees are not low.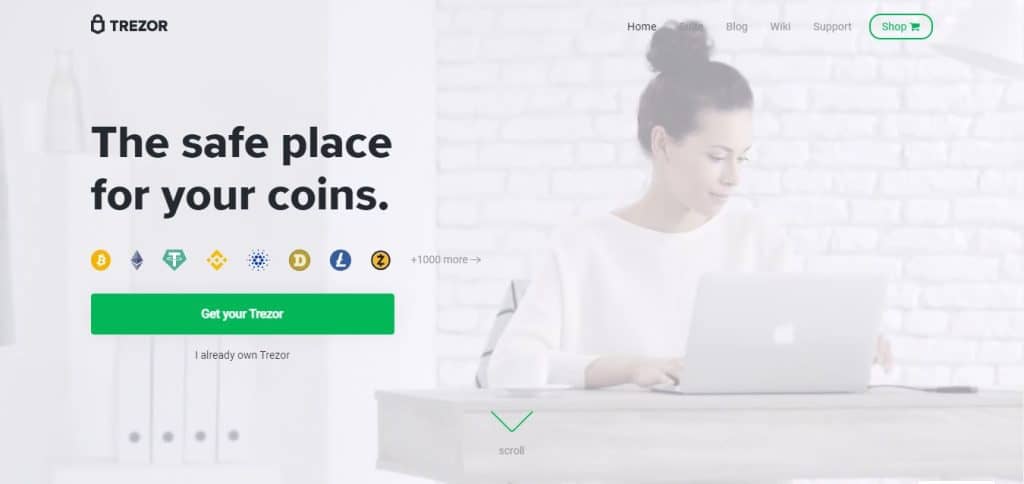 Trezor was the first hardware crypto wallet. Trezor supports numerous coins and currencies. It offers very high-security solutions. Its user interface is simple yet very convenient and intuitive. It provides an exchange built-in, allowing users to access third-party exchanges. Furthermore, it supports integration with other wallets chosen as the primary option. Trezor has a MicroSD card slot used for encrypting the PIN and making a more robust protection layer.
Trezor is open-source software with a strong community. It has higher prices and fees than similar wallets.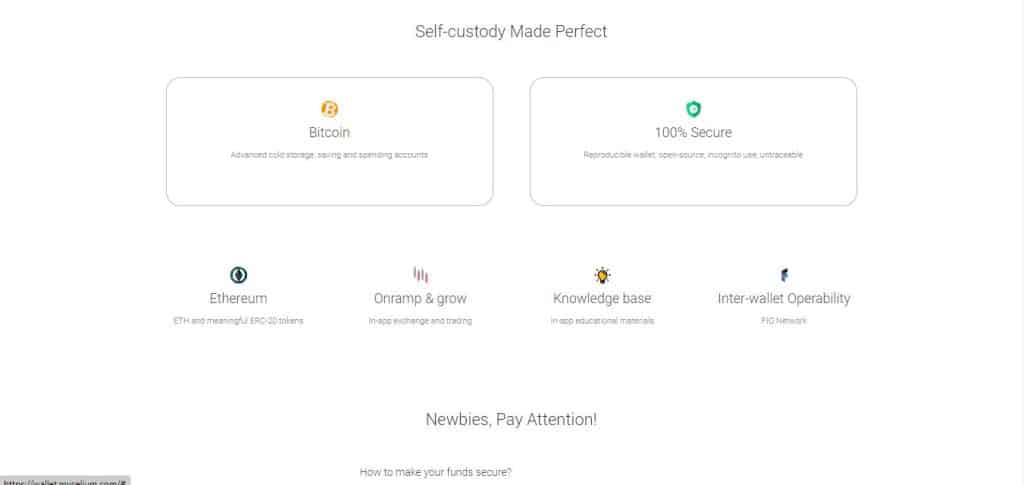 Mycelium is considered the best crypto wallet for mobile devices due to its intuitively giving users higher control over transaction fees, speed, and history information. It offers robust security with several different protection levels. Mycelium supports many assets and integrates with other wallets. It has a built-in exchange. It can hold coins in offline storage, disable transactions, and track trades and stocks.
It has a long-lasting built-in battery. Unfortunately, Mycelium's price is higher than other cold wallets.
Conclusion
The cryptocurrency business requires focus and secured technical preparation. One of the things to pay special attention to is the crypto wallet. The chosen Bitcoin wallet should improve your business, be able to work with more extensive exchanges and fast transactions and make your transactions more secure and more accessible.
This list shows the top 5 Bitcoin Wallets on the market. Before picking one of them, you should research and find the best one for you.