Many businesses opt for using risk management software to help assure worker safety and quality. The use of tools for risk management has over time been proven to work, reduce the possibility of any injuries on the job, and promote worker safety. Some of the industries in the highest need of such tools include construction, transportation, communications, engineering, and so on.
Risk management software or otherwise known by its abbreviation RMS is a method of assessing and managing risks. It keeps track of financial duties, assignees, inspectors, and third-party administrators in a single database. RMS's mission is to give employers and employees a simple and accurate way to manage risk while supporting them in their daily tasks. And just like any type of software, the market is abundant with options, so we researched the most popular ones and will only recommend you the best in this post.
So, let's get going.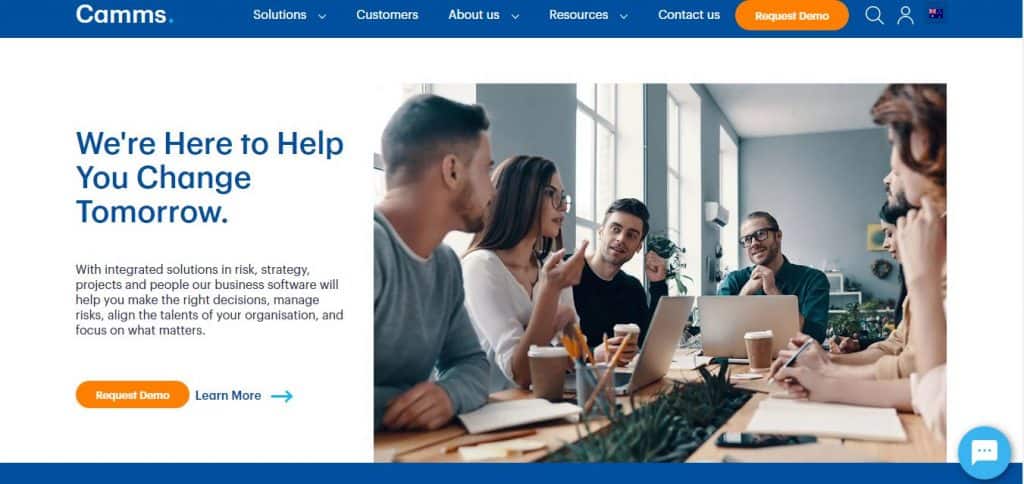 Camms. Risks is one of the most comprehensive software solutions that combine a variety of useful features such as; audit management, risk management, and compliance. Camms.Risk not only assists in the development of corporate strategy and business plans but also the identification and classification of strategic and operational risks.
Camms. Risk's library contains a wealth of documentation and references, as well as identifying and prioritizing changing legislation, tracking progress toward meeting compliance responsibilities, storing internal documents in one single location, and more. Using it, one can easily construct risk plans and track them to handle risk management. After the whole thing has been set up, you can also use it to track future risks for oncoming jobs and projects. A forecasting/risk-targeting assessment is also available as an option.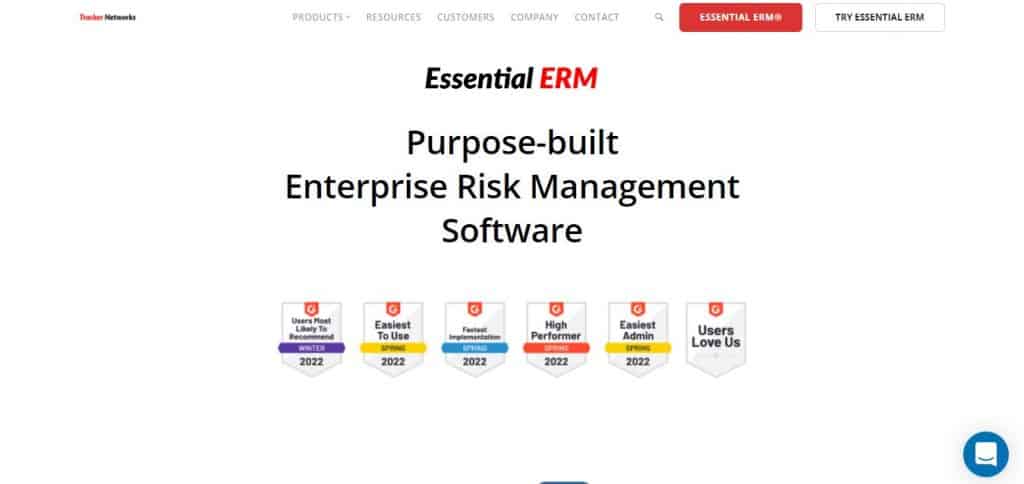 Essential ERM is yet another sophisticated risk management software that aids businesses in assessing, recognizing, and anticipating hazards before they occur, therefore reducing risks, preserving company data, and safeguarding brand reputations and profits.
With real-time and remote voting, you can add democracy to your risk program. That way, everyone can be involved in making vital decisions – that's what democracy is all about. The whole interface is dynamic and features a drag-and-drop editor that'll make you forget the hassle of using a spreadsheet. While creating viable actions plans is part of any quality risk management software, with Essential ERM, you can automate most of the process and organize anything by the due date. In addition, Essential ERM is one of the few platforms available that offers a free trial.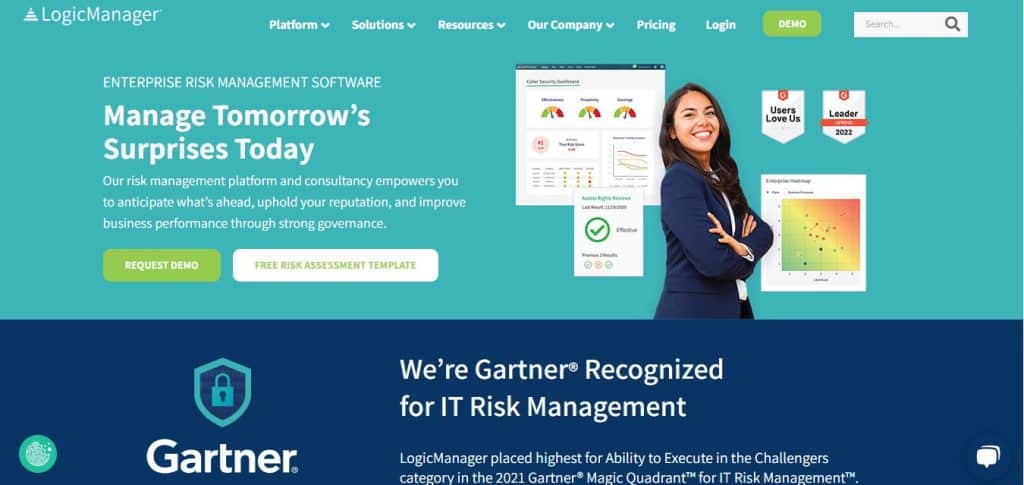 The full platform from LogicManager includes ten different solution areas that meet all of your company's risk management needs in one single location.
And just like Essential ERM, LogicManager's tools are AI-powered, which is a unique feature for both. For example, its risk taxonomy gives insight into the linkages between business units, as well as the risks that each unit faces and the mitigation actions that go along with them.
Pre-built reporting templates in LogicManager allow you to save time, and it also offers a feature for creating fully custom reports. It's a featureful software with a whole heap of features and, therefore, best suited for larger companies or enterprises.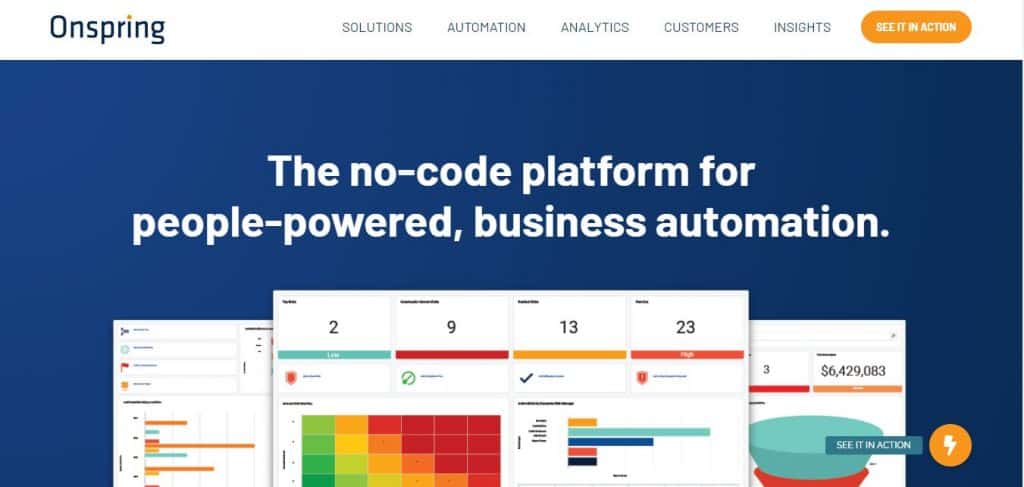 Onspring is a great choice for new businesses that don't want to burden themselves with custom software development. It's an overall high-quality risk management software that offers clients real collaboration as well as a highly customized and flexible solution. Onspring provides risk assessment and compliance management for nine distinct regulatory requirements.
Customers of Onspring get a personal "Implementer" who assists them in deploying the program and getting it up and running. The Onspring platform is a no-code platform that allows non-developers and regular users to personalize the program. So, if that sounds like something your company needs, this is a fantastic option.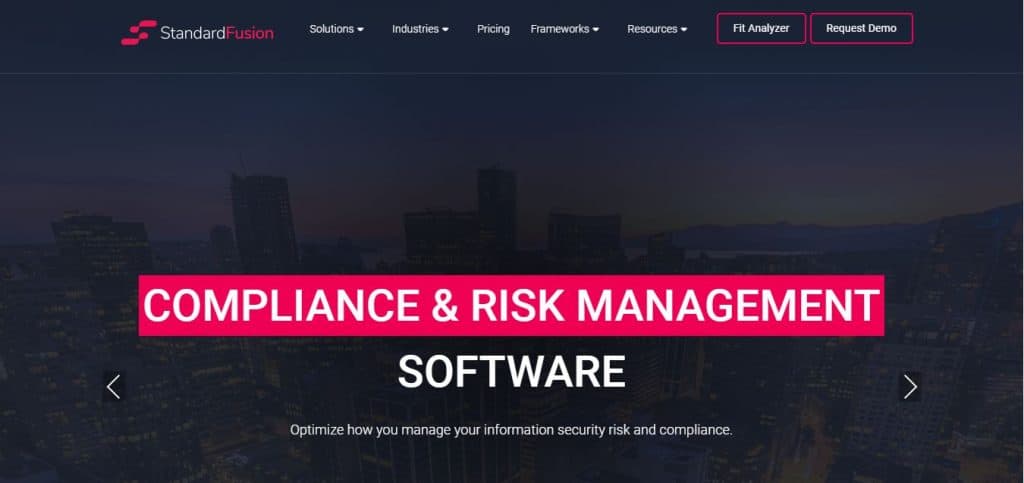 Information security teams usually tend to opt for StandardFusion as a governance, risk, and compliance solution. HIPAA, GDPR, and PCI DSS are just a few of the worldwide compliance standards that StandardFusion supports. It establishes a link between a company's regulatory needs and possible risks, as the name would suggest.
This highly-rated software also provides third-party vendor assessments that examine how suppliers handle data management, which is a critical security concern in today's day and age. One of its other handy features is that team can create IT security questionnaires that providers must complete.
Wrapping Up
Every business is enveloped by several standards and guidelines. Having a single place to manage gaps, discrepancies, and overlaps in numerous compliance standards reduces redundancy and saves time and money. So, consider one of our recommendations and have a safer, more streamlined company as soon as tomorrow.