So often web hosting services are a race to the bottom. And these deals have their place. Someone who's just getting started might be interested in the highest discount and then work their way up as their needs increase.
But what do premium hosting services bring you exactly? In this article, I'll show you three benefits you get by choosing a hosting provider that isn't afraid to charge higher prices.
Case Study: SiteGround
SiteGround has positioned itself as the "Apple" of web hosting. True, it has good offers and coupons for the first year as you can see with this SiteGround discount list. But it's not exactly cheap when you start paying the full price. Their "StartUp" plan is more expensive than its competition. As an example, their "GoGeek" plan renews at $35/mo. That's more than double of the top-tier Hostgator business plan that renews for only $15/month.
So why does SiteGround charge so much? It boils down to three things:
Customer service
Additional features
More powerful hosting
1. Customer Service
If you run a successful website, you know that the cost of an hour downtime can easily exceed your entire yearly hosting costs! You might be lulled into thinking that everything's fine…until it isn't. And when it comes to web hosting, something will go wrong sooner or later.
And when that happens, you want to immediately connect with someone who knows what they're talking about. Experienced engineers and architects who can immediately spot the problem. Bonus points if they're well versed in the platform that your site runs on.
Unfortunately, such expertise is expensive. There's a pretty brutal post by Kinsta that breaks down the economics of web hosting. It posits that if a host is selling web hosting for $10 a month, they need 1400 customers to pay of a single system admin! Kinsta itself is a premium web hosting company specializing in WordPress.
SiteGround is a great example of customer support done right. I use their GoGeek plan and I'm always connected to professional staff who can usually resolve my problem in seconds. Just the other day I had an issue with an expired SSL certificate that the host resolved immediately because they identified the problem. SiteGround also showcases its customer support reps regularly on social media like this: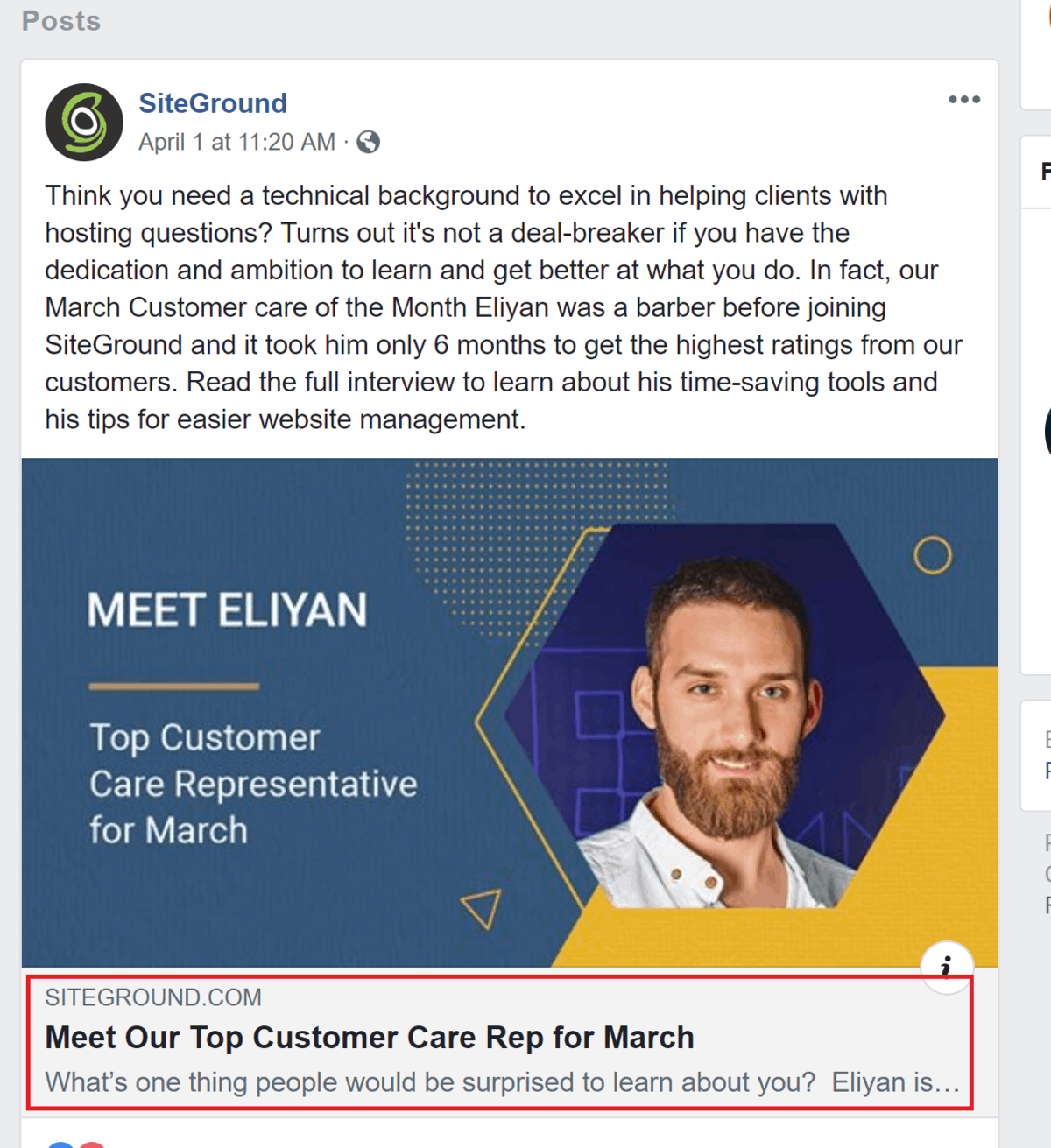 So the first thing you get with premium hosting is reliable and experienced tech support. Another example of premium hosting is Liquid Web. They guarantee a 59 second response time if you contact them via phone or chat. This kind of customer support is expensive and justifies the higher premium costs.
2. Additional Hosting Features
Premium hosting services also have add-on features that ordinary web hosts don't provide. For example, SiteGround provides dynamic caching at a server level. This is their "SuperCacher" tool which dramatically reduces the load on your server and improves the response times.
It's just one of their many features including Git as shown in this cPanel screenshot: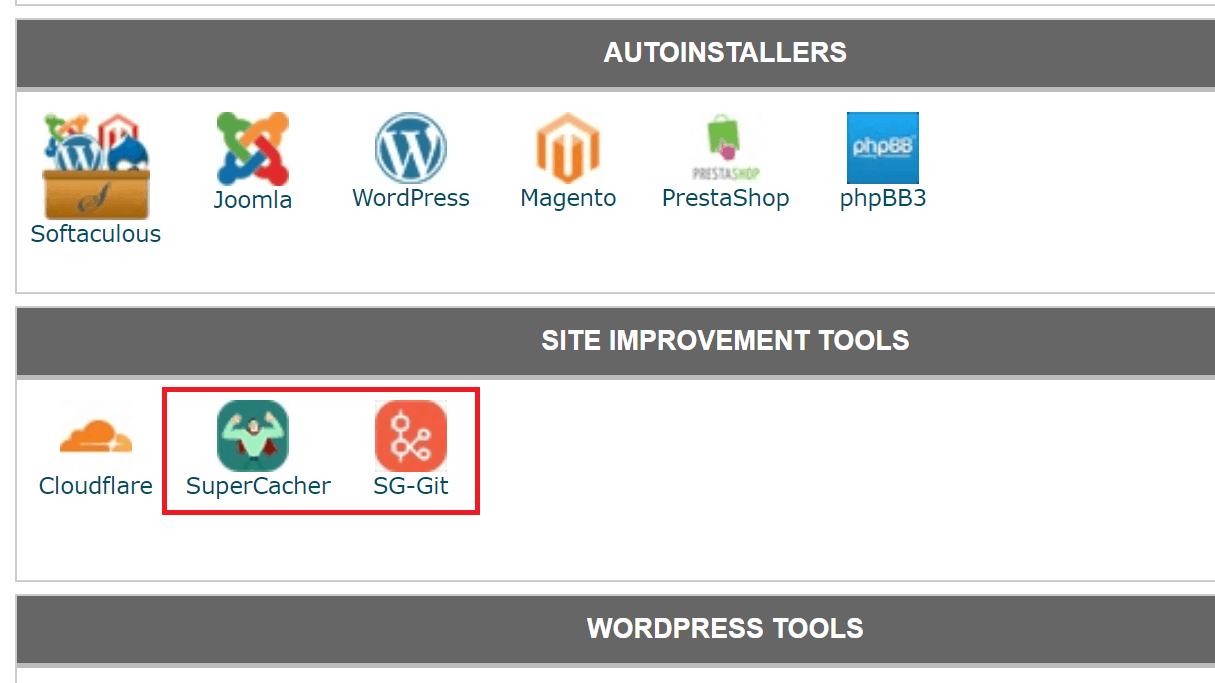 Other providers like Kinsta provide access to free CDN functionality, with their basic plan allowing for 50 GB of CDN usage. That's fantastic value for money because you would normally have to pay extra for such a service.
So the second benefit of premium hosting services is additional hosting features.
3. Stability and Power
Premium hosts are very careful about the number of users they allow on their shared servers. Other web hosts can stuff hundreds or even thousands of customers on to on server – a practice known as overselling. In truth, even premium providers can oversell – but they are very careful about the management of their resources.
One thing you'll notice about cheap web hosts is that they're typically vague about their hosting limits. On the one hand, they promise you "Unlimited" disk space or resources. But if you look closely at their terms of service, you'll see that they can cut you off for any reason if your site looks to use more resources than it should at its level. And that's when they try and upsell you.
But premium hosts don't resort to tactics like this. They are very clear about what you get, what your limits are, and how much it'll cost you if you go over those limits. In the shared hosting world, SiteGround does a really good job of specifying its limits.
For example, here's a screenshot showing my limits on CPU time, number script executions, and more: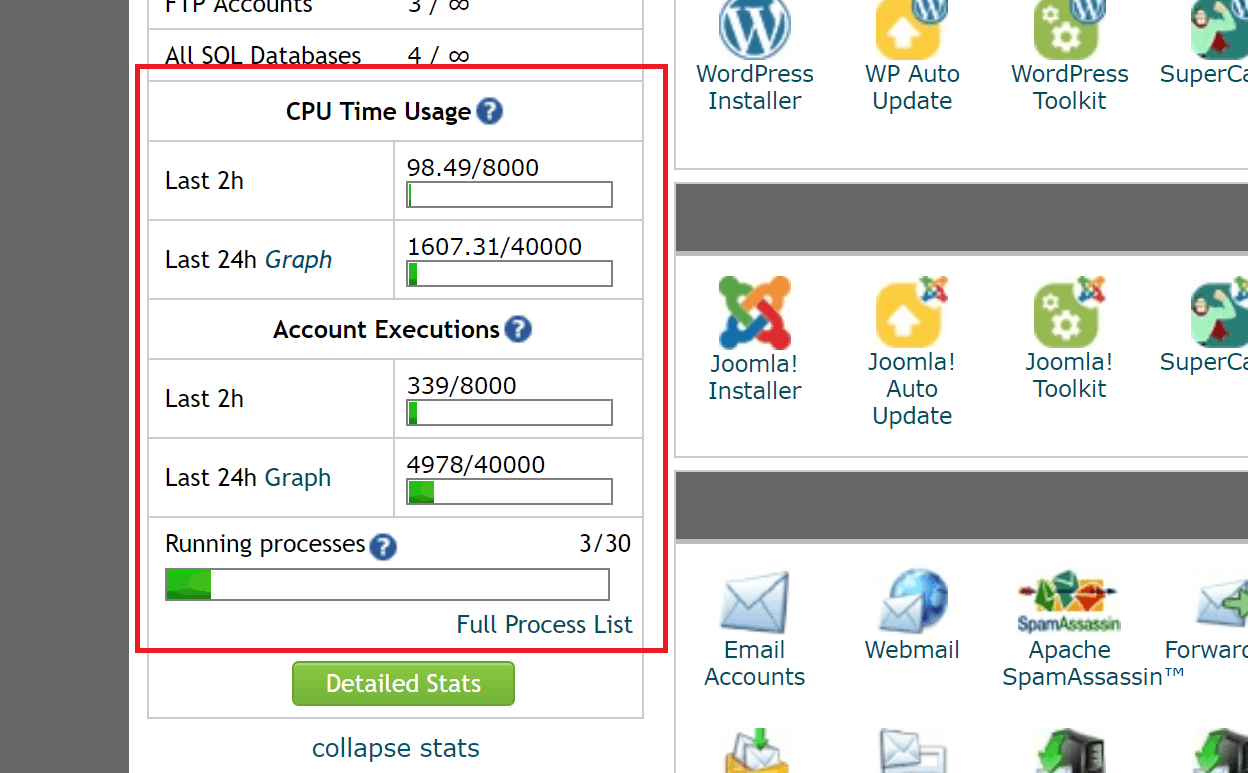 But while these limits are clearly specified, they're also quite generous. The above screenshot shows my sites with a combined total of around 25,000 visitors per month (not counting bots etc). As you can see, it's barely created a dent in my allotted usage.
In addition, SiteGround practices account isolation with its unique "Hive" technology which ensure that no account can interfere with another's resources. Keep in mind that SiteGround is still "shared hosting" – even on its GoGeek plan.
Other premium providers like Liquid Web and Kinsta offer complete account isolation with VPS like services. They don't even sell shared hosting – Liquid Web got rid of its traditional shared hosting products because they couldn't manage proper customer service with such low prices.
Premium Hosts are Stable
If you read hosting reviews for cheap web hosts like Hostgator etc, you'll see that there are often complaints about downtime. Given the amount of overselling, this is not surprising. But premium web hosts are experts at managing their servers, and you rarely if ever experience downtime. This is also because they have so few people on each machine – real or virtual.
In addition, Service Level Agreements (SLAs) often offer compensation for downtime, meaning that they take it very seriously since it affects their bottom line. This kind of guarantee is nowhere to be found with cheaper hosting providers. So with premium hosting, you get peace of mind – as you would expect.
Summary
Is premium hosting right for you? I would say that if you've run a website for a while, then it's time to check out the lower tiers. Start with SiteGround, and then go from there. Liquid Web and Kinsta are also options – the latter particularly so if you use WordPress exclusively. But I can guarantee you this – once you've moved to premium hosting, you'll never want to go back!