Are you looking for some interesting WordPress products to improve the functionality of your website? You've come to the right place!
In this article, we're going to present you with  30 useful and straightforward WordPress products that you can use to turn your website into a proper selling machine!
So why don't we get right to it? Here is the list of the 20 most popular WordPress solutions!
1. WPForms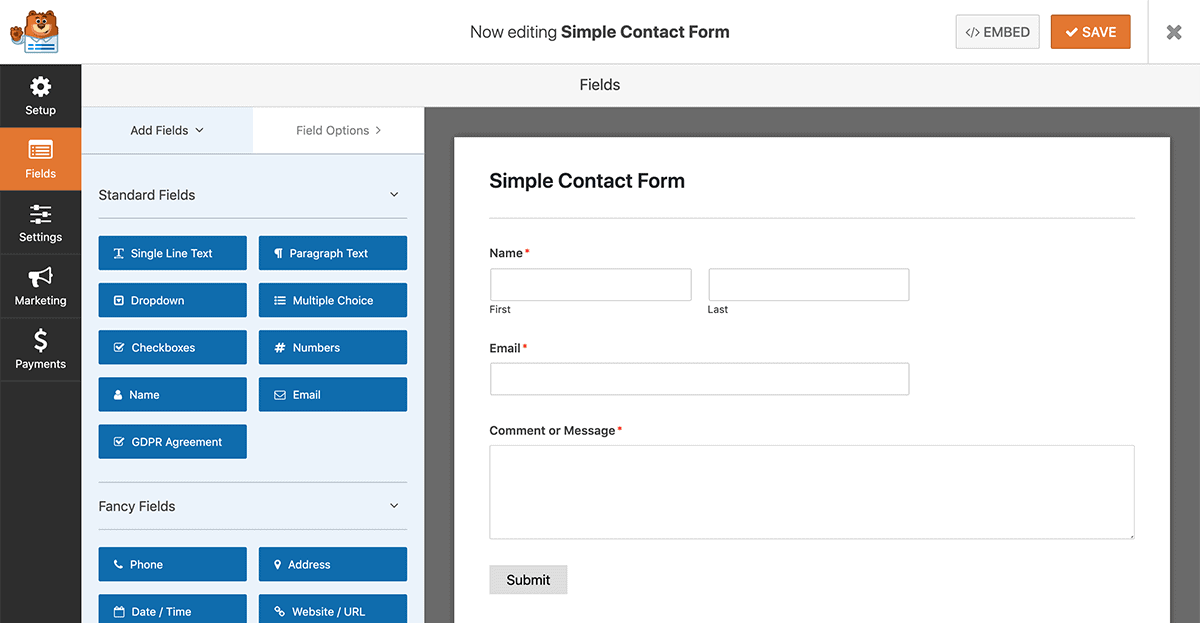 If you want to add additional forms to your website, there is no easier way to do so then by using WPForms. This amazing plugin can help you sort all of your form needs, (and much more than your basic form needs) in just a couple of minutes!
The intuitive drag and drop builder, paired together with a ton of templates you could use will get you started in no time. Even if you decide to start from scratch, that is entirely alright; you will get a grip on it as soon as you start working on it.
Take advantage of many useful integrations, from Stripe and PayPal to MailChimp. It will use the Honeypot technique to prevent spam from your forms, and you can add custom captcha to them. Last, but not the least, you can add form uploads, and even accept donations through your forms – all that with a five-minute setup!
2. Total Theme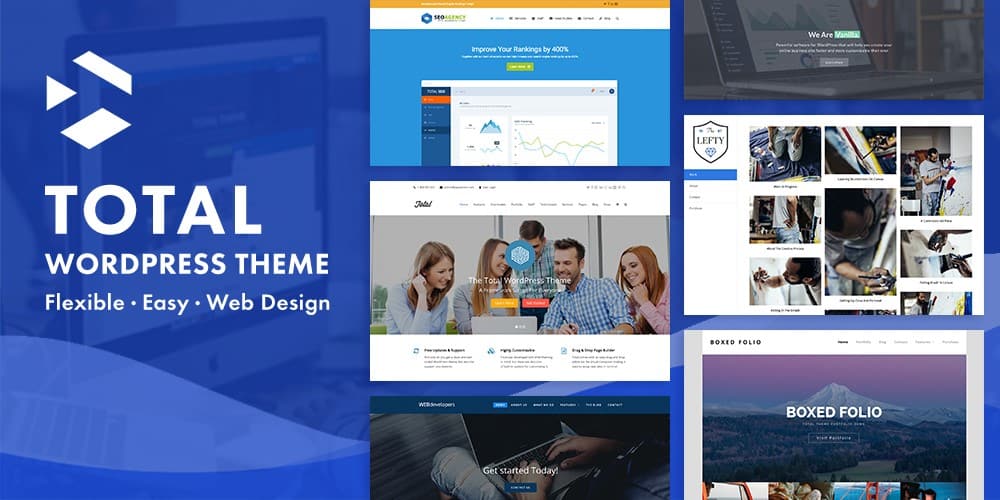 Total Theme is probably the easiest choice you could make when looking for the right theme for your website. Packed with a lot of features, and useful integrations, this theme will not leave you longing for more customization options.
With over 500 different styling options, you can rest assured that with this theme, you can create the perfect site you have been longing for. Use one of the 40 demos available to you, or start from scratch. It also comes with an intuitive drag and drop builder, so it won't be much of a challenge to master.
You can rest assured that the theme is regularly updated, fully responsive, and incredibly fast. So, if you came here while hunting the perfect theme, there you have it. While we do have some other themes on this list, maybe you don't even have to read on?
3. MonsterInsights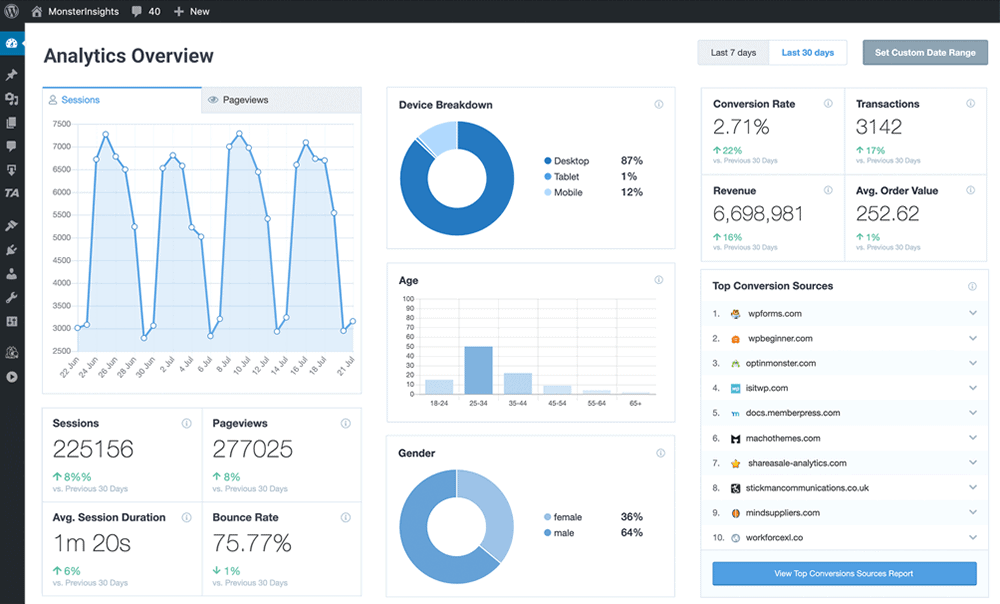 MonsterInsights is a must-have plugin for those that are looking to get more out of their site. Its primary feature is allowing you to add Google Analytics to your WordPress Dashboard, which is an excellent solution for tracking your WordPress website's progress. However, there is so much more information that you can get with this plugin.
You can use this plug in to gather the needed information about your visitors. See which devices they're using, where they're coming from, and which content do they find the most interesting on your site. Once you have this kind of information, you can optimize your website to get more sales.
On another note, if you are running an e-commerce site, checking these metrics is super important because you can quickly get to know which products are performing the best, or check your revenue in a single glance!
4. GlowHost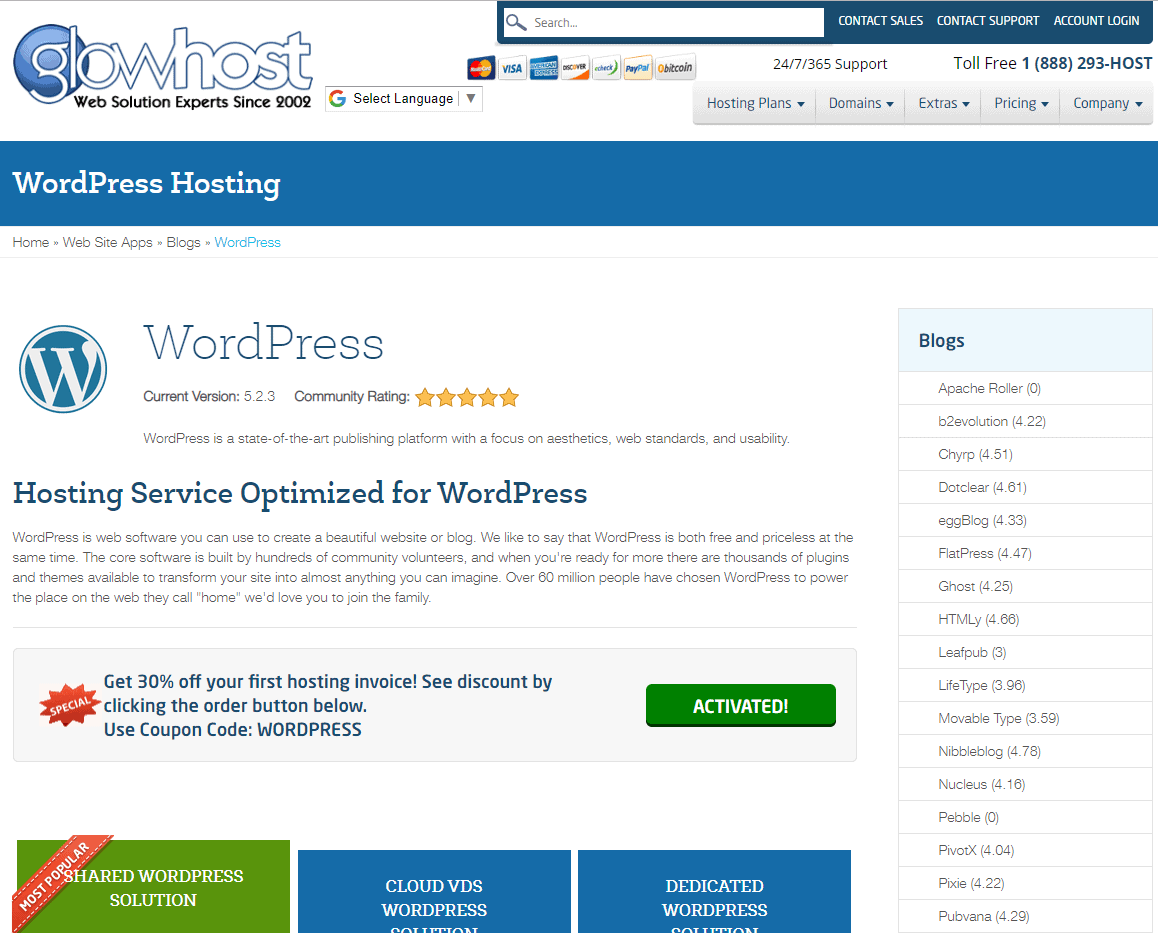 GlowHost is a dedicated hosting solution for WordPress that you should consider if you are unhappy with your current one. Apart from checking all the checkboxes, you would expect a great web host to check, such as speed, security, promised uptime, and experienced support team; they offer much more.
With this host, you also get a domain name for free, and you can employ them to maintain your site, too. Not just updates of the WordPress and plugins, you can also have them manage the content of your online presence. Overall, if you are looking to enjoy having your website, and to pawn off the mundane work to someone else, then consider migrating your site to GlowHost.
5. MobiLoud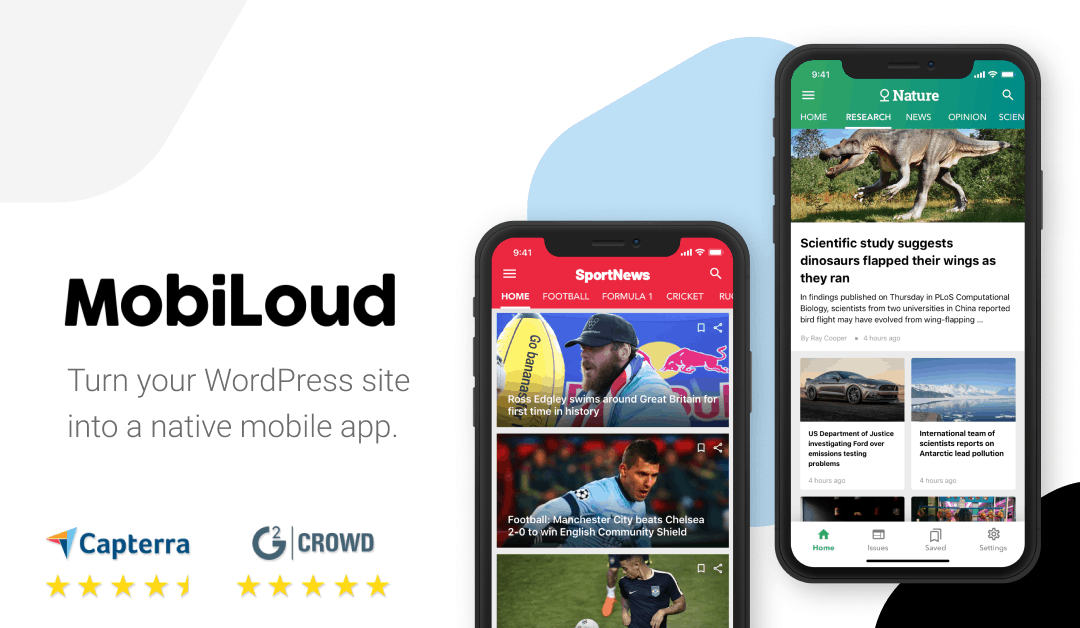 MobiLoudis an important service to consider if you are looking to turn your content-oriented website into a mobile app. Considering how everyone is on the run, allowing them to read your content on their mobile device while they are on the go could be the solution that you are looking for. Especially because with MobiLoud, you can get your app up and running in a matter of weeks.
They will handle every step of the app development – from getting it customized and tailored to match your brand, colors, and functionality, to the publishing phase. You won't lose any of the functionalities of your website, as they keep it all, even the third-party plugins functionality visible in custom screens so that you get all the features you need, and your customers a smooth reading experience.
6. Ultimate Addons for Elementor – The Best WordPress Page Builder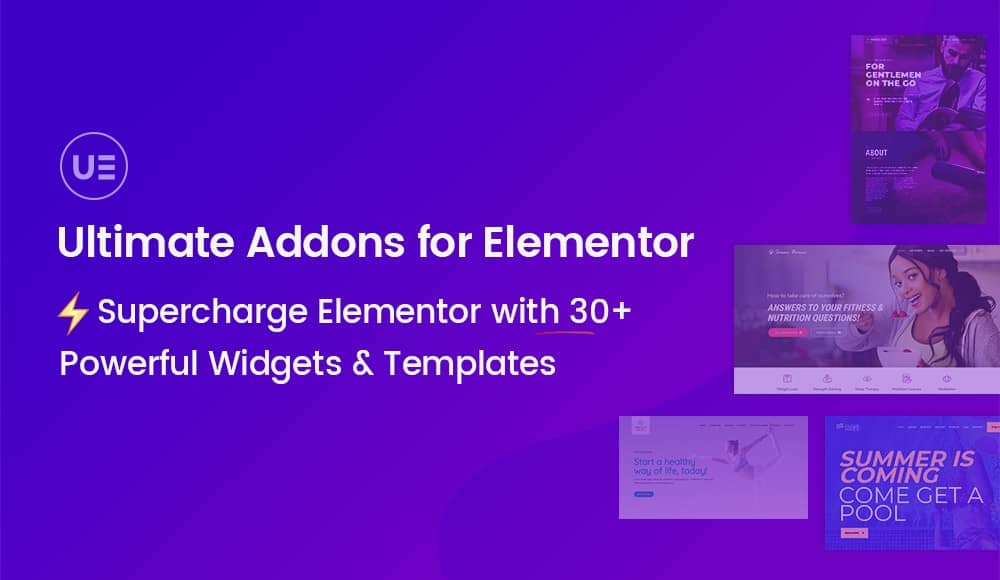 The Elementor page builder is one of the most popular page builders out there, thanks to its unique set of features that allows you to set up the ultimate WordPress page with all the functionalities you could imagine. So if you are considering using Elementor for your next site, you might want to consider installing Ultimate Addons for Elementor.
Why? Because it adds an additional 30 widgets and templates to the already powerful Elementor's widget and templates base. Simply add business hours, add Image Galleries, or use the Table widget to create responsive tables to showcase the dull information. Give your Headings a little extra something with Advanced Widget, and much more with these additional functionalities!
7. Codester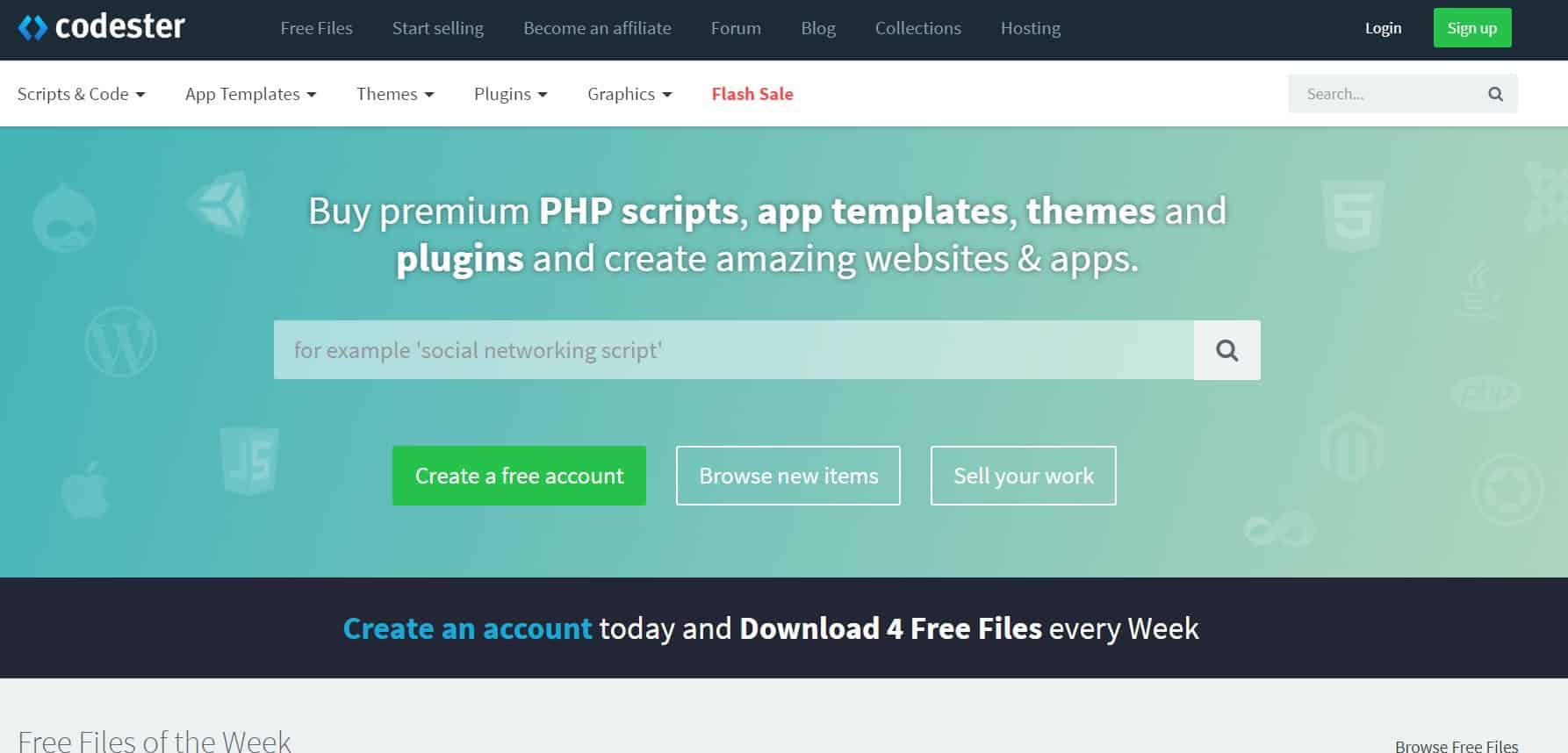 Every developer knows the importance of having a great marketplace to back you up when it comes to coding. Codester is one of those marketplaces, on which you can buy and sell everything code and WordPress related. Buy and sell templates, script, and website designs, all in one place!
With a wide range of over 600 products that fall under the "app templates" category on Codester, there is no need to code everything from scratch. You can also buy and sell themes, HTML templates, and plugins that are perfect for WordPress. Apart from PHP, other coding languages are supported, such as CSS, Ruby, Javascript, Python, and more. Overall, this marketplace is the go-to place when you need an excellent solution, and you are not willing to code it yourself.
8. Schema Pro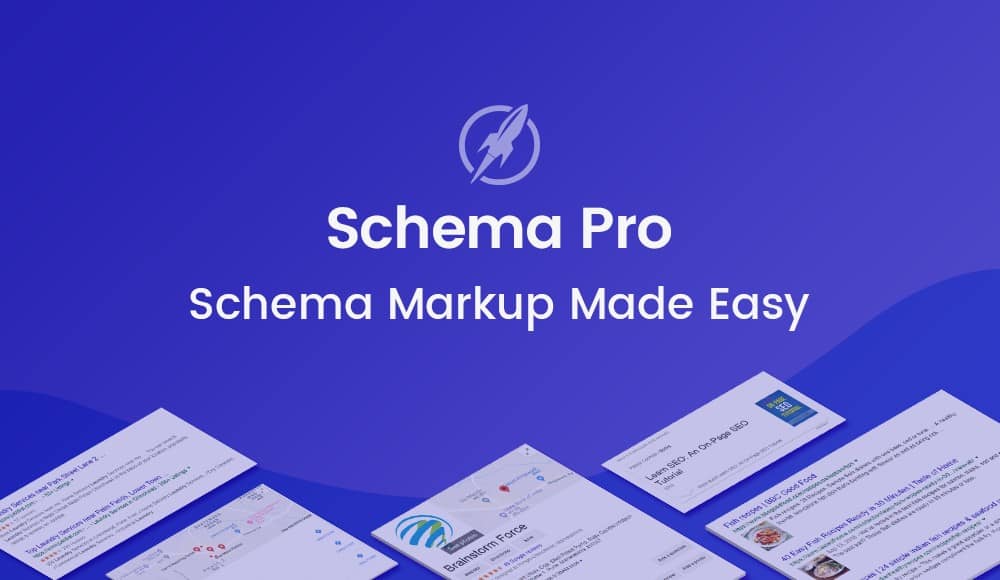 Do you want to speak directly to Google, and help it understand what exactly is happening on your site? You can do so using the simple Schema markup. This will drastically improve your SEO score and bring you many more visitors.
However, the truth is, the process is not simple at all. It is, as a matter of fact, quite time-consuming. This is where the Schema Pro plugin comes in handy. How? It allows you to add schema markups to your site in a single click. It supports many known formats, from online courses to recipes, so that you can effortlessly tell Google what is written on your site in no time and with a single click!
9. The Gallery List – Promote Your Project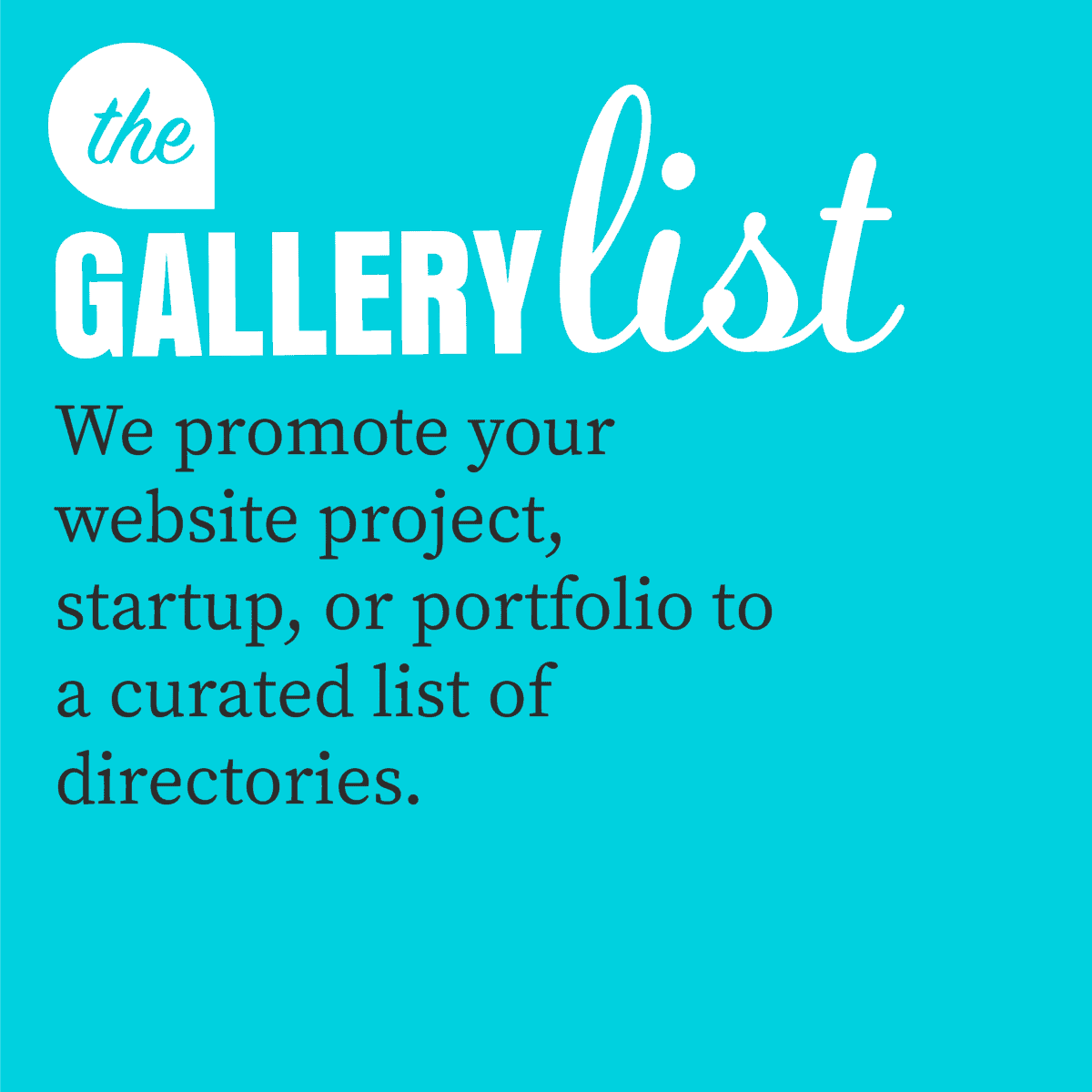 Does your website require a bit more attention? You can promote it using a curated set of directories. Still, with so many other options for gaining visitors' attention, do you really have enough time to try this one out, too?
You can go to The Gallery List. Effortlessly submit your website there, and they will take care of the rest. This team will manually submit and add your website to other available galleries out there so that your website can get the attention it deserves without you having to lift a finger.
10. MailMunch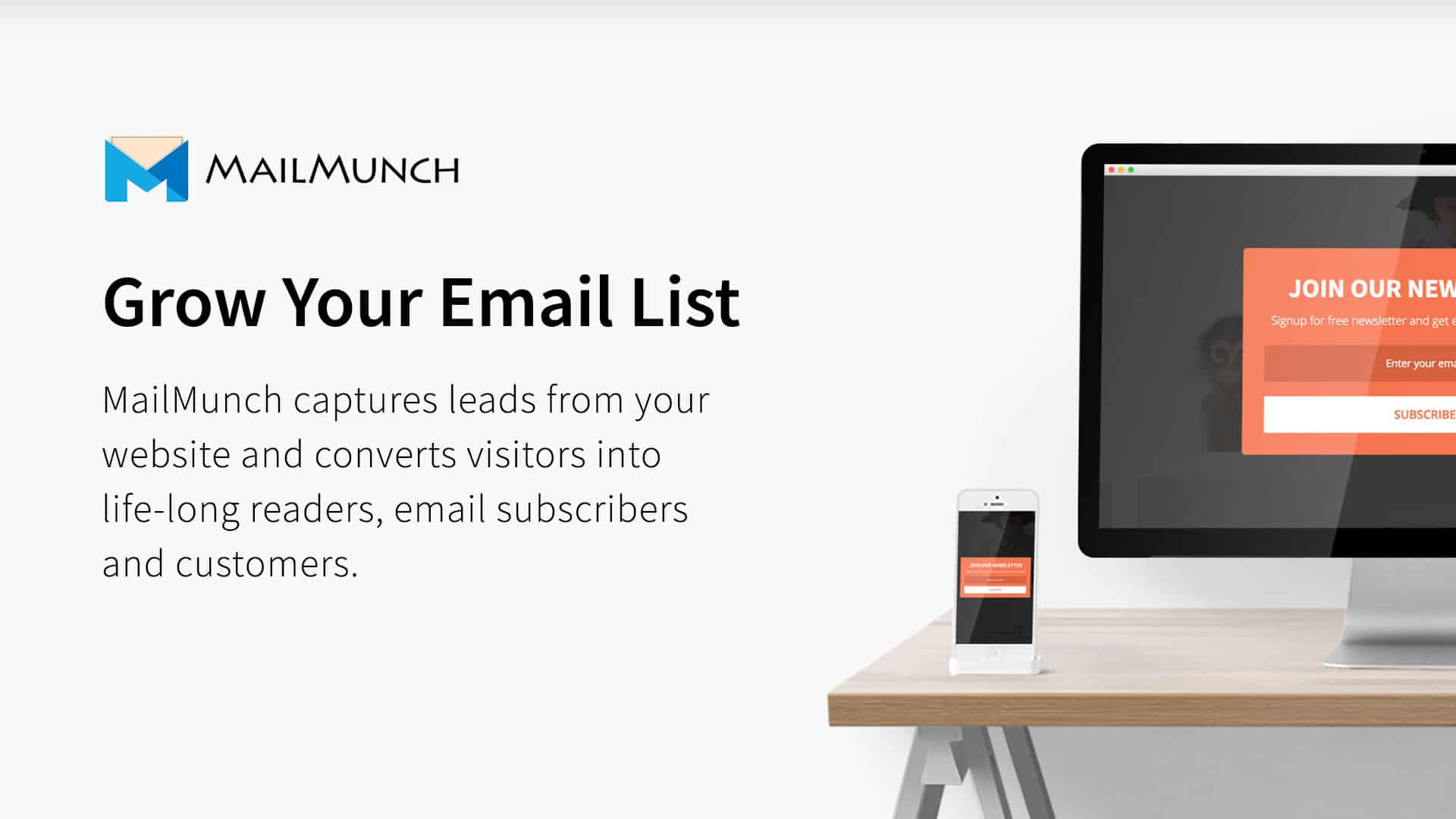 Anyone looking to create more sales knows that the best road to do so is to step up their marketing game. What is the best marketing tactics that will give you the highest ROI? Surprisingly, email marketing.
So if you are not collecting your visitors' emails and sending them your promotional content, you should start as soon as possible. To help you get started, you can use MailMunch, the WordPress plugin, to create amazing opt-in forms. With a drag and drop builder, you can set up your email opt-in form in no time, by either using one of the available templates or even starting from scratch.
Take advantage of A/B Testing, which can come quite handy, use Entry and Exit Technology to target your audience, and definitely give those integrated analytics a look every now and then to figure out what you could be doing better! You can also connect this plugin to MailChimp, AWeber, and Campaign monitor to add those new subscribers to your emailing list automatically.
11. Rank Math SEO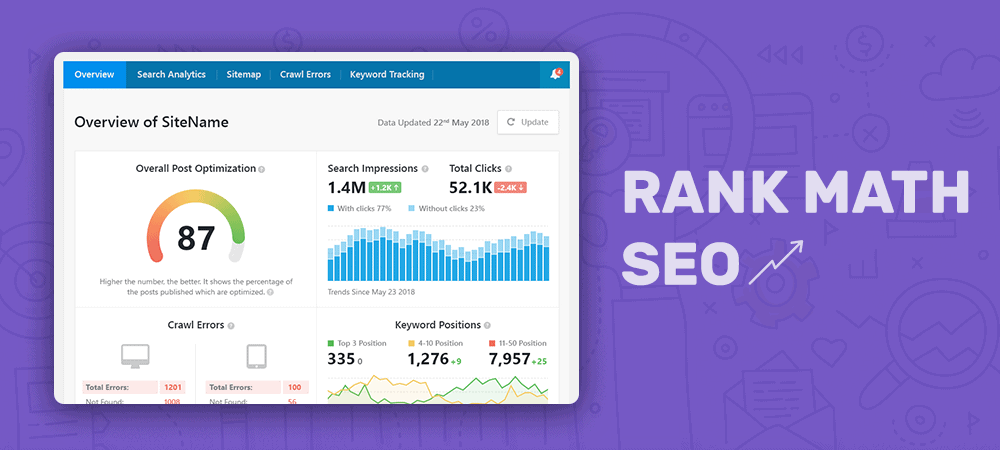 Rank Math SEO is an amazing plugin that you should install and use if you are looking to improve your SEO game. You can rely on it to provide you with useful information about possible improvements in your next post so that you don't have to guess anything.
Take advantage of numerous rich snippets that come with this plugin to help you with your SEO. Rank Math can help you with your keyword research, thanks to the Google Trends integration. It will also help you locate the 404 errors on your page so that you can handle these SEO killers in no time. The biggest advantage of using this SEO tool instead of some of the more popular ones is its help with Image SEO. Namely, this plugin will add ALT and Title attributes to all your images on the fly when visitors visit the post, without changing your post at all!
12. WP Review Plugin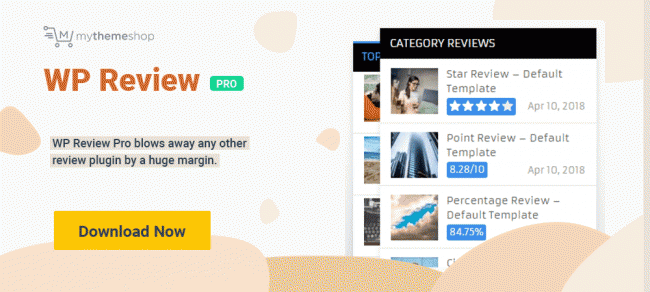 Do you know that adding reviews of your service or your product on your WordPress website is a recipe for more sales? People want to read other people's opinions before they make a purchase, and you should be the one to help them do so. WP Review plugin is the one you should be used to add these reviews on your site.
It will help you add them in no time, as it comes with 16 premade designs to help you set it up as quickly and as effortlessly as possible. You can add them in a pop-up, or use integrations with popular sites such as Facebook or Google My Business to add those reviews to your site. Allow your visitors to rate you directly on your site, and add comments to the products. You can even use this plugin to add comparison tables, which many people rely on when making their decision!
13. Landingi- Landing Page Builder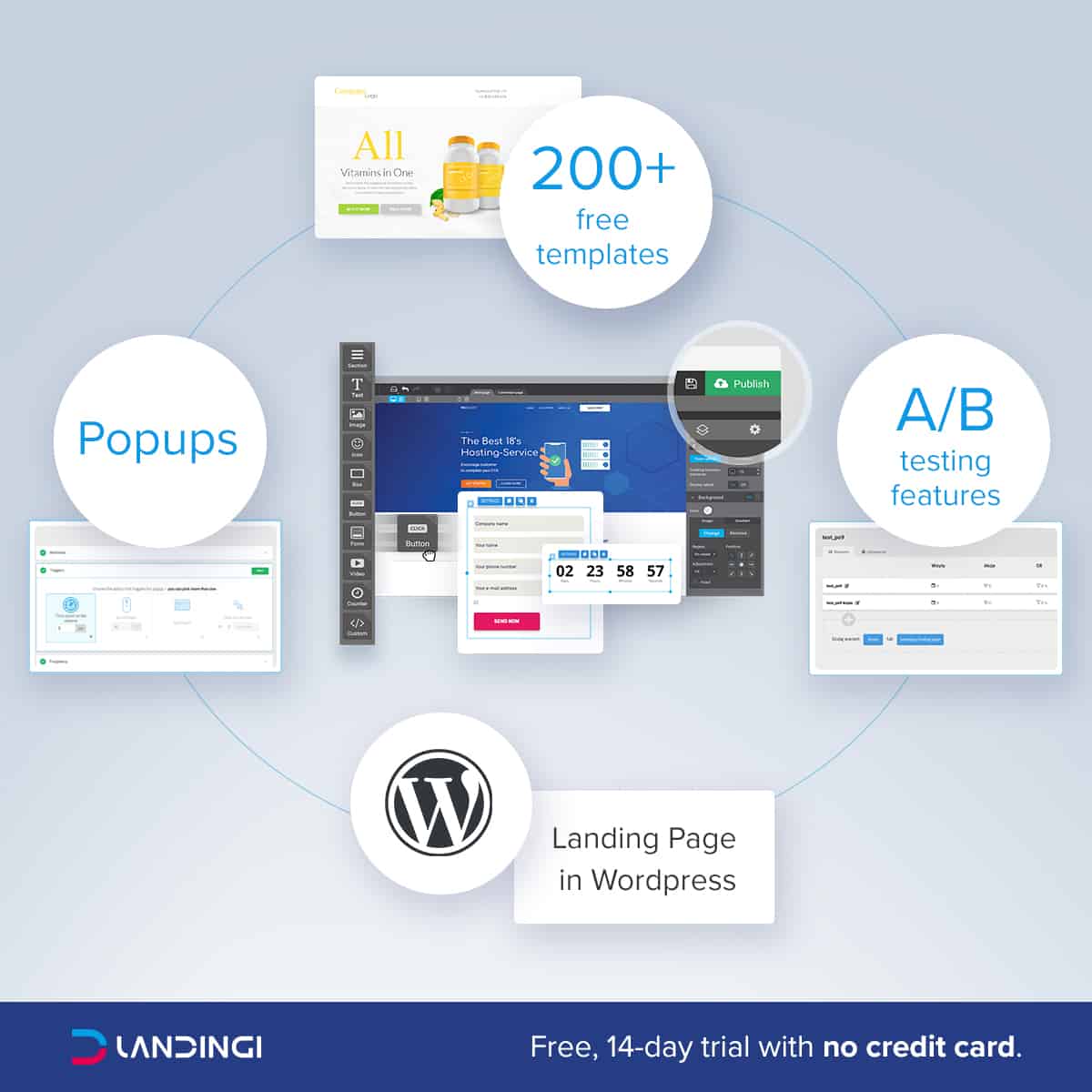 If you came here looking for an easy way to create your landing page without spending hours on it, then Landingi – Landing Page Builder should be your page builder of choice. It will help you set up your landing page in a matter of minutes without any coding required.
It comes with an effective drag and drop builder, packed image library, and over 200 templates that are fully customizable. From there, you can simply select an aspect of your landing page, drag it into the layout, and customize it to your liking! Of course, you can integrate your custom HTML/CSS/JS elements if you need them. You can integrate MailChimp, or other mailing providers to your landing page to instantly add subscribers to your mailing list, and take advantage of A/B testing to get to know how your landing page is performing.
14. We Love WP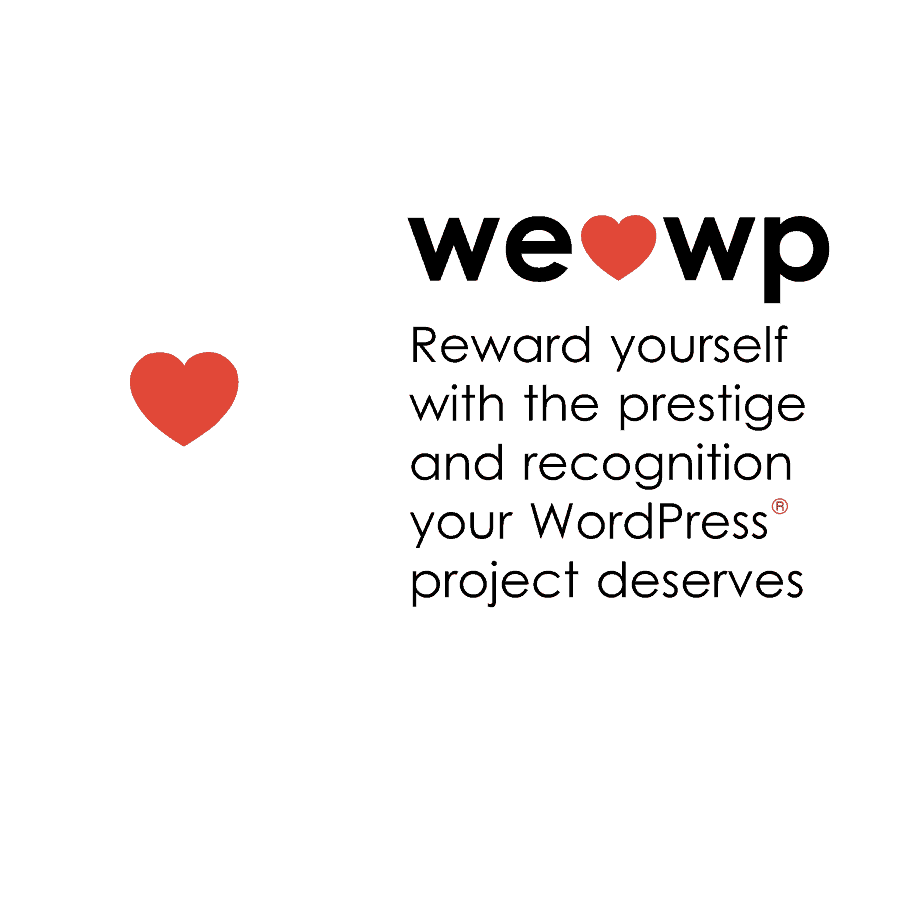 WeLoveWP is the place to visit if you are looking for some inspiration for your new site. This popular gallery has been up and running since 2007, accepting astonishing sites since. They also have a lot of traffic that comes in search of excellent WordPress website ideas and web design.
If you already went with The Gallery List, don't get surprised if you find your website here already! If not, go ahead and submit your website yourself. Choose one of the three types of listing offered or drop them a line if you have a unique request for the promotion of your website.
15. Taskade – The Unified Workspace for Distributed Teams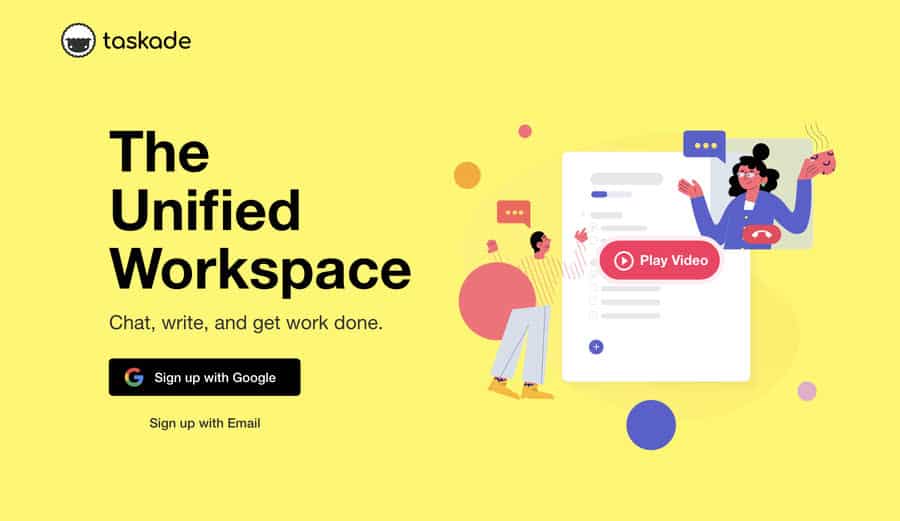 When collaborating with any team, it is important to set up a workflow. If your team is working remotely, then you need this workflow even more. If you need to get started with this, start for free, using Taskade.
Taskade is the unified workspace for distributed teams. Considering that you need to keep your project's planning, decisions, and tasks in one place, then having this kind of support can come quite handy. You can tailor it to fit your project's needs with four different views for your workspace, an integrated calendar, and a map of workflow that needs to get done. Taskade is also quite useful when it comes to remote teams, as it works impeccably on any operating system and any browser your team members are using.
16. Knowledge Base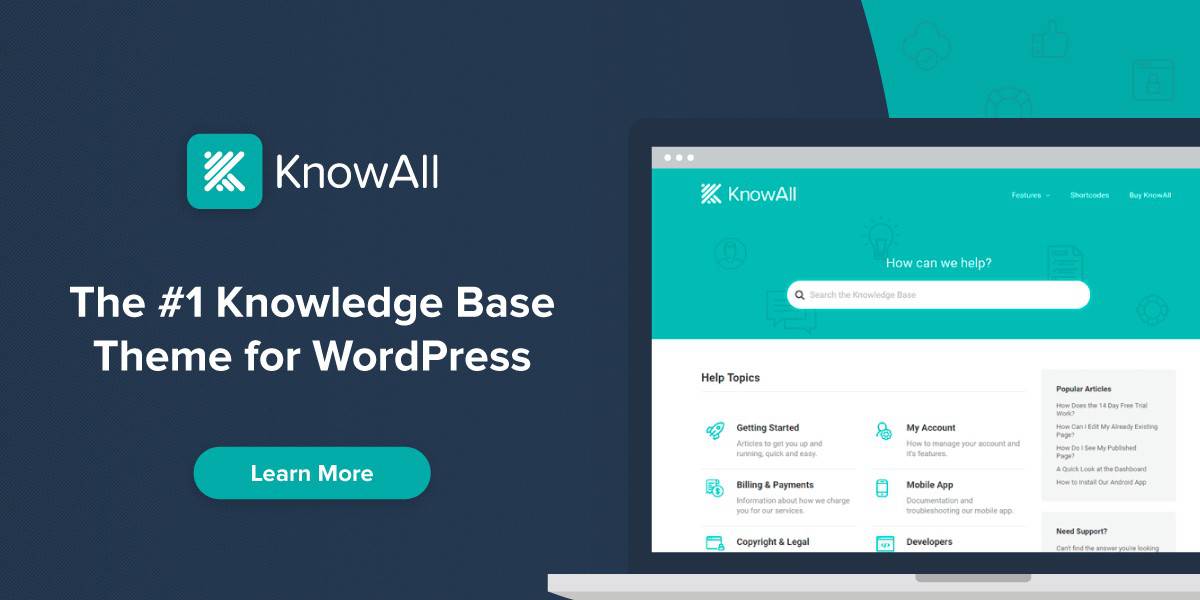 If your product needs a manual of any kind – you need a knowledge base. Apart from saving you hours of answering repetitive questions and money you would spend on support agents, KnowAll theme has much more to offer.
Like any other good theme, this one is also super customizable and 100% percent responsive, but its unique advantage is the fact that it will help you set up your knowledge base in no time. Take advantage of integrated analytics to see which questions are the most popular, add feedback opportunity to your knowledge base articles, and use one of the useful shortcodes that this theme comes packed with. Overall, if you are looking for a theme to help you create an awesome knowledge base, look no further.
17. Goodie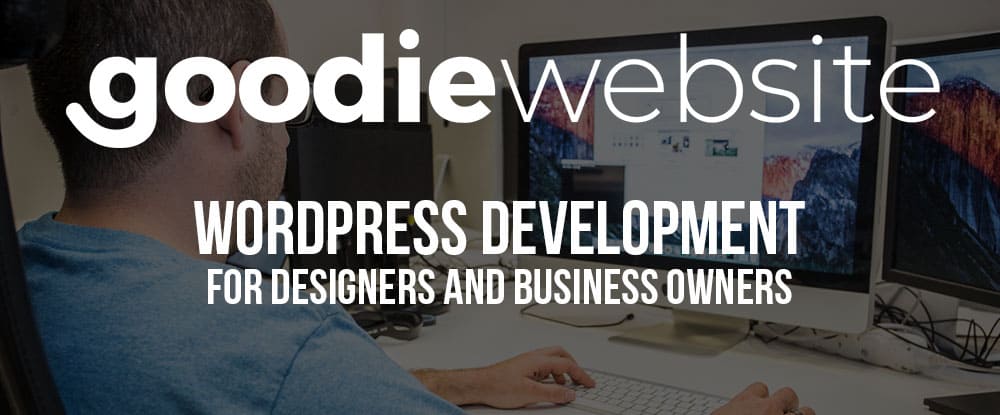 Sometimes, you don't want any of these – but someone who will do the job for you. No judgment here, outsourcing is an essential part of modern businesses nowadays. So, if you need a website, but don't have the time or will to do it yourself, you can always go ahead and drop Goodie a line.
The team behind this webpage is comprised of seasoned web development veterans that can take care of creating your site for you. Give them your design or your idea, and they will handle the rest. The end result, your website, will be of high quality, with a modern design, and quite reasonable when it comes to the price!
18. Portfolio Contact Page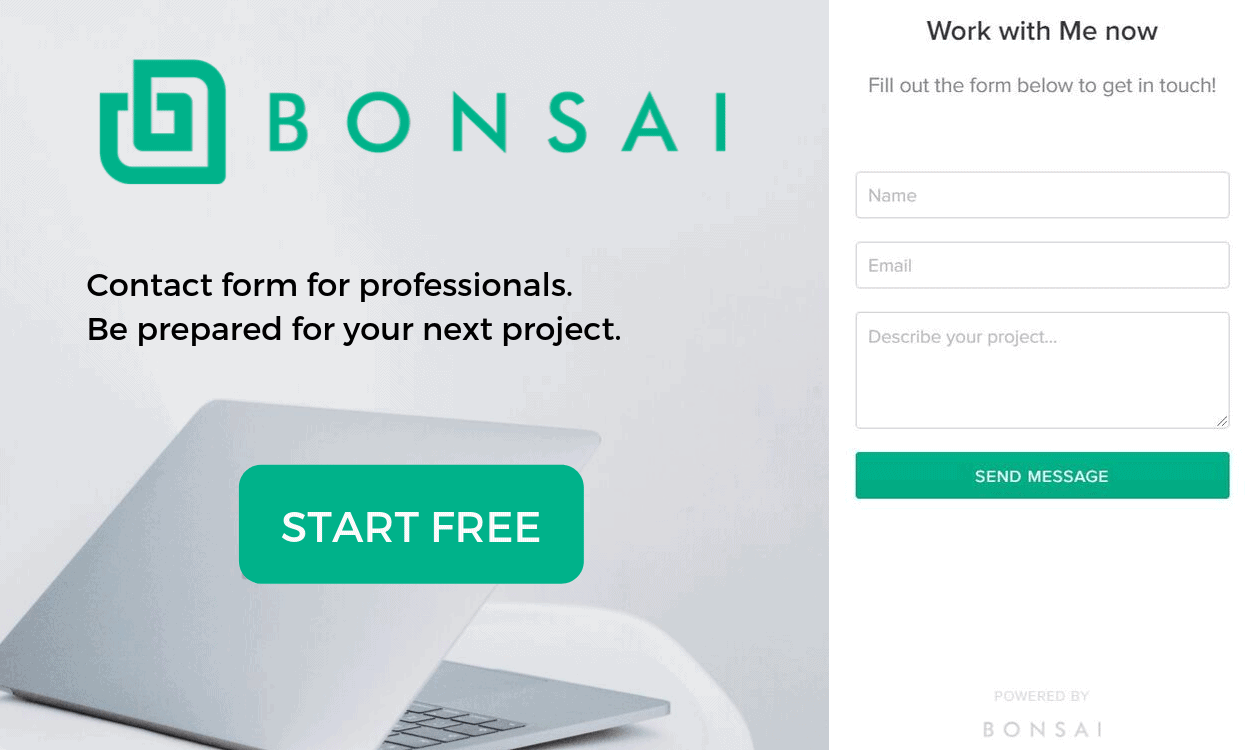 Everyone that has their portfolio online will tell you – the contact page is the most vital aspect of it. You want your visitors to contact and hire you after seeing your work, and you have to make it easy for them to do so.
Bonsai can make it easy for you to create a portfolio contact page on your site. All you have to do is sign up, and it will create an astonishing contact page in a matter of minutes.
Apart from helping you with the contact page, you can use Bonsai to help you with the daunting office work. If you need customized contracts to send to your clients or pre-made invoices, you can rely on Bonsai to help you out with it.
19. WordPressToWix.PRO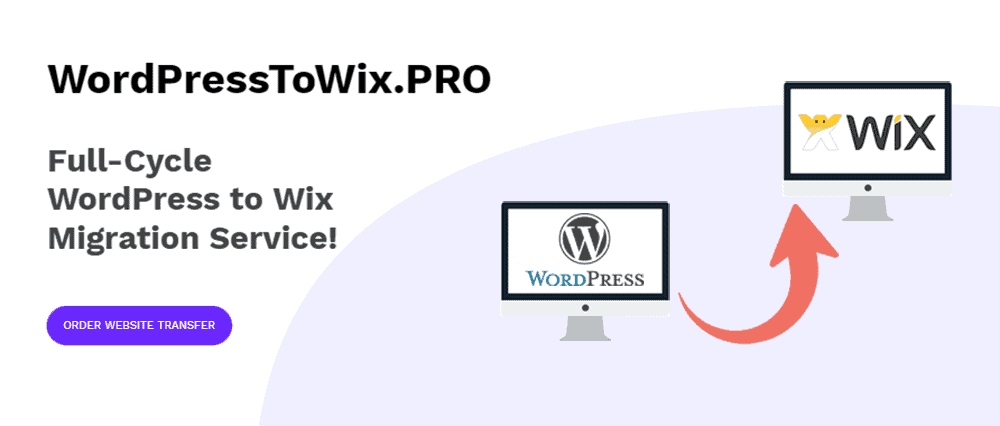 If you are considering moving your WordPress to another platform, know it is possible. The best solution is to find proper support for that or the team that can do that for you. If you are considering switching to Wix, then you should consider getting in touch with WordPressToWix.PRO.
This team is also packed with professional developers who have worked with both WordPress and Wix. They know the ropes of both, and they can ensure that your website is transferred, and safe and sound on a new platform. You can expect their support team to be available at all times to help you, and you can rest assured that there are no hidden costs to be aware of if you go with this solution.
20. WixToWordPress.PRO
In another situation, you might be sick and tired of the lack of configuration options you are allowed with Wix, and you are looking to come back to WordPress. No worries, you can make that happen with the help of the right team.
WixToWordPress.pro, just like its predecessor on this list, has some serious professionals in their sleeve, that can make this transition as smooth as possible. They will set up your site on WordPress in no time, with all the features and functionalities intact. From there, you can take advantage of other opportunities on this list to get the configuration options you needed.
21. uCalc – Calculators & Forms Builder for WordPress Website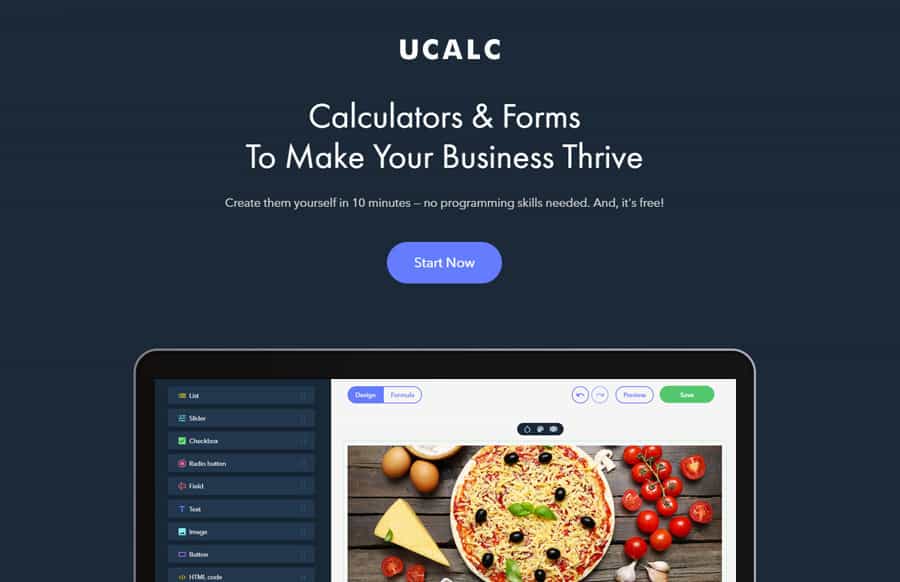 What on the surface looks like your regular drag and drop form builder, uCalc – Calculators & Forms Builder for WordPress Website is actually a huge time saver when it comes to allowing estimates on your WordPress website. If you are in the business of providing any kind of service, you might want to allow your visitors to estimate their project on your site, and there is no better way to do this than with this plugin. Trust us – it was tested by SuperbWebsiteBuilders.
With dozens of ready-to-use templates, sorted by industry, there is no need to waste time building something from scratch, unless you want to. Do you need to help your visitors estimate how long it will take to build a house? All it takes is tweaking and twisting a couple of customization options. Add some sliders or checkboxes, or go ahead and create an opt-in form, or accept payments through one of these – it is entirely up to you.
22. uSocial – Service to Create Social Share and Like buttons for any WordPress Website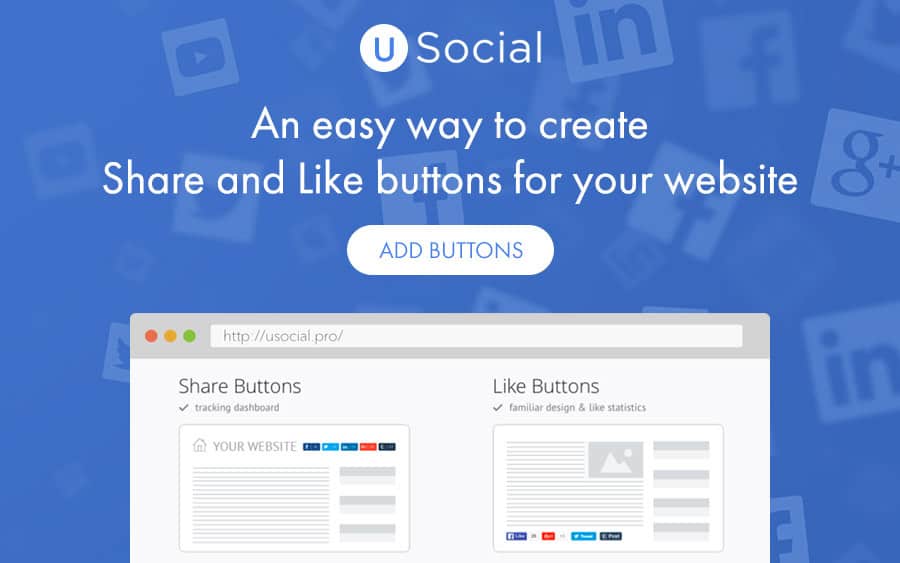 Social Media is an essential aspect of modern life, and also the one not to ignore when planning your website's marketing tactic. Enabling your visitors to share or like your content effortlessly is a recipe for creating a buzz about your brand – ultimately bringing you more visitors and more sales.
uSocial – Service to Create Social Share and Like buttons for any WordPress Website is the easiest way to create and add these social media buttons on your site. You want them to have the modern feel and to be optimized for mobile, too. You can do both with this simple button builder. It also comes with an integrated tracking dashboard so that you can check the number of times people have shared your content in a single glance per each button. This is the perfect tool to have in your arsenal if you are looking to improve your social media marketing strategy.
23. Mobirise Website Builder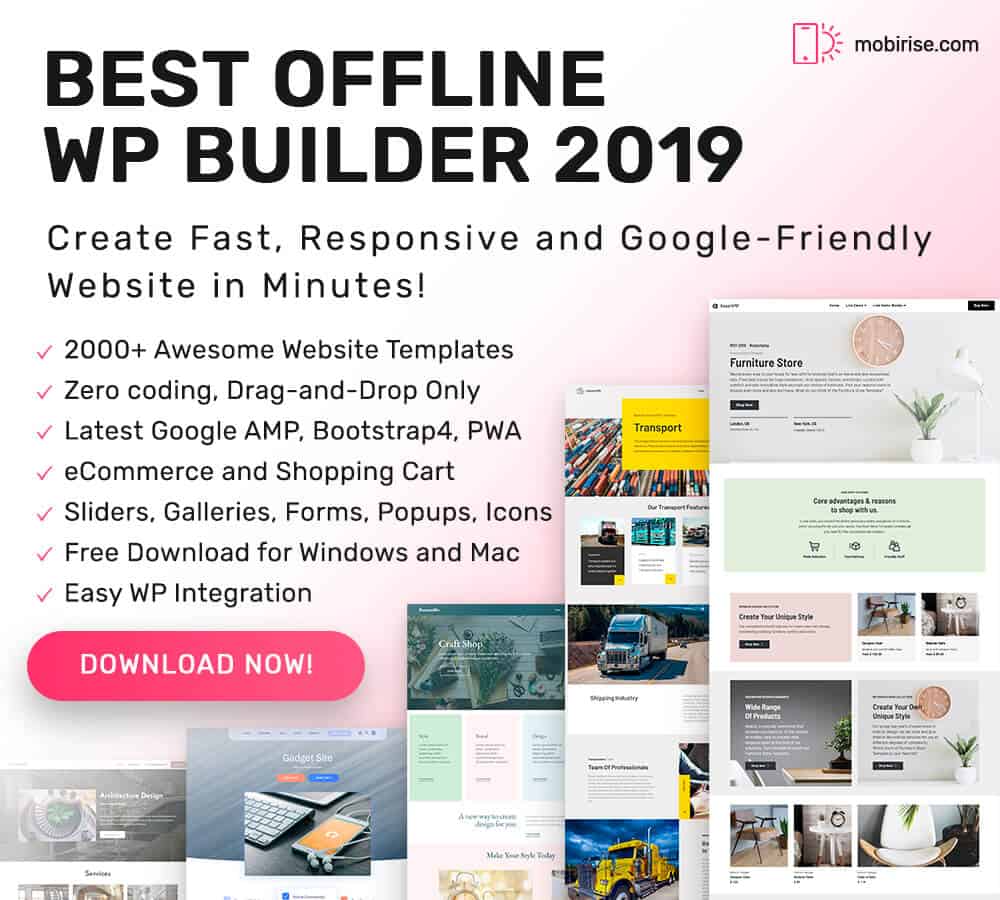 All the non-techies looking to create their website or get a grip on how website builders work should immediately go ahead and install Mobirise Website Builder on their laptops. This website builder is the easiest way to get started, learn the ropes, and even create something beautiful, with no coding experience needed.
Mobirise is, in essence, a drag and drop builder that comes together with over 1800 website blocks, themes, and templates that will get you started in no time. Considering that you can see the changes you are making happening in front of you, you can use trial and error to figure out the pages for your new site. A simple, effective, and pure joy to work with while being completely free!
24. WordPress Maintenance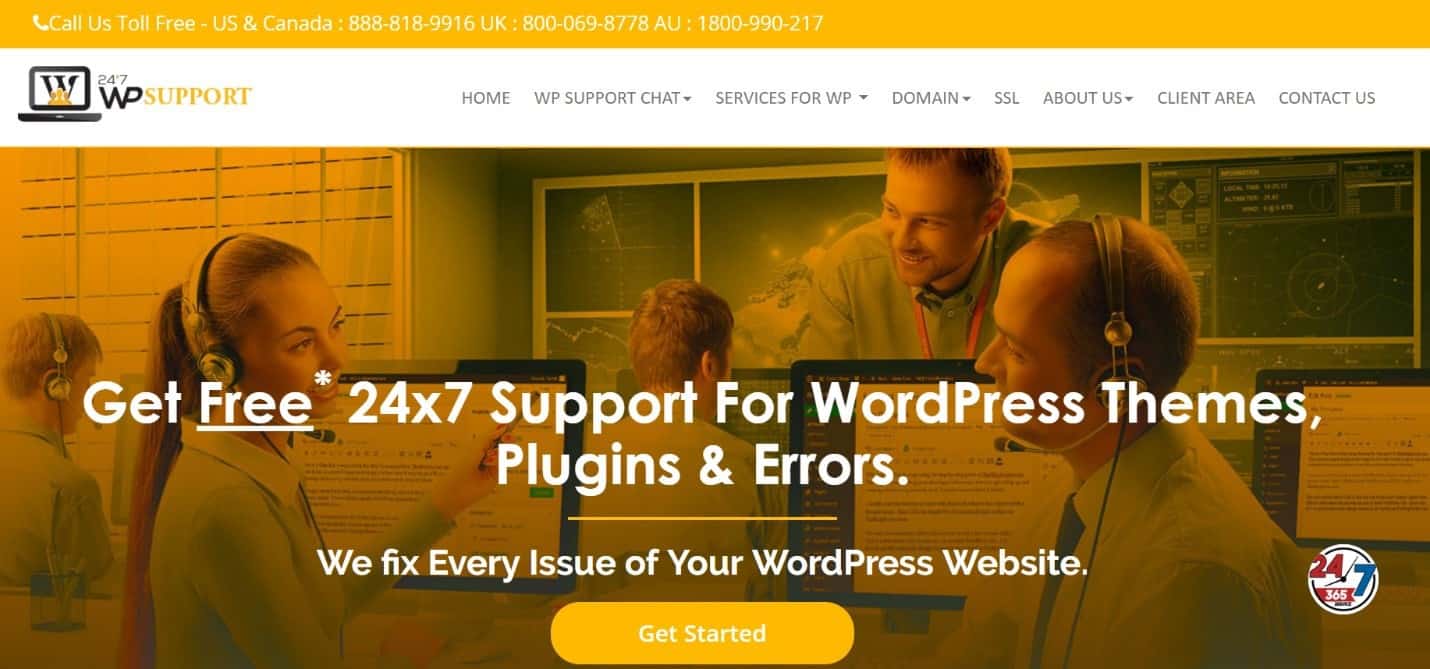 Sometimes, people need a helping hand when it comes to maintaining their WordPress websites, and that is entirely alright. Considering how many things there are to handle when it comes to your online presence, pawning off the WordPress maintenance work is even recommended.
You need your site to updates, together with its plugins and themes, to keep it secured. You also want it regularly monitored in case something goes south. Last but not least, you want regular backups created so that in case of a misfortune, you can get your website back in no time. This is why you should hire a 24x7WPSupport team. Apart from handling everything mentioned above, they can help you with domain names, hosting issues, and even ask them to custom build WordPress solutions for you!
25. RumbleTalk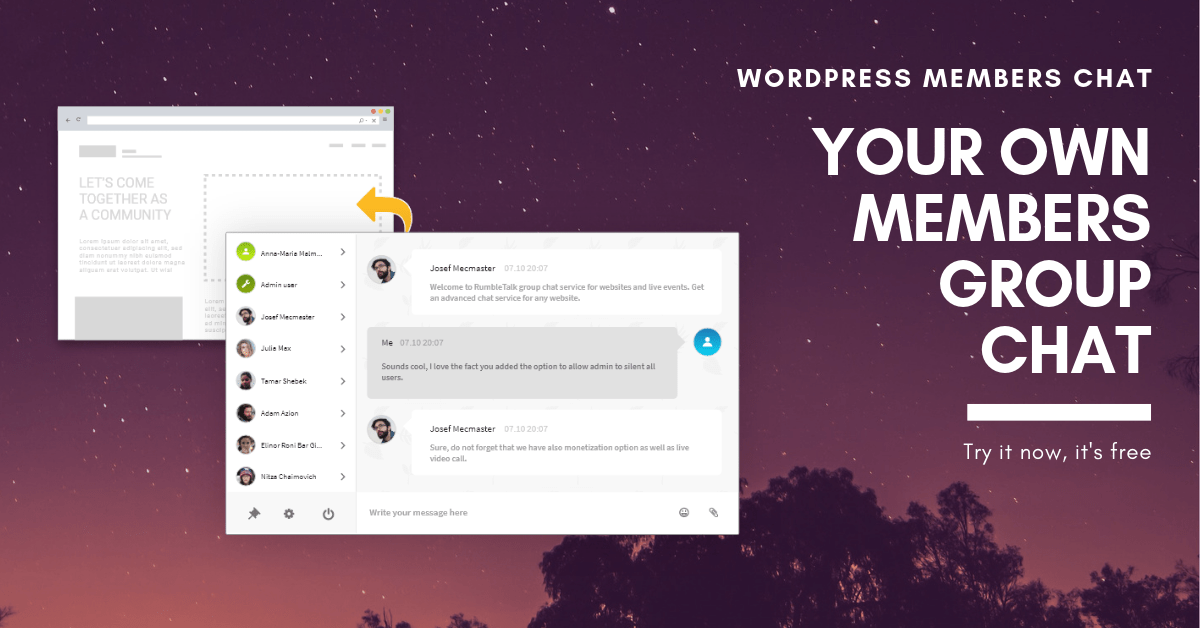 Everybody wants to belong to someone, so it is no wonder that even kids nowadays are making a big deal out of group chats online. So why don't you take advantage of this and add a group chat to your site? By creating a community that can talk to each other at all times, you can generate this sense of belonging and ensure returning customers.
If you are wondering how to do that, just install RumbleTalk. It is the best plugin solution for adding group chats to your site without writing any line of code. You can easily create private and public chat options, use all the functionalities of other great chats and customize the chat so that it matches the overall design of your website.
26. WordPress page builder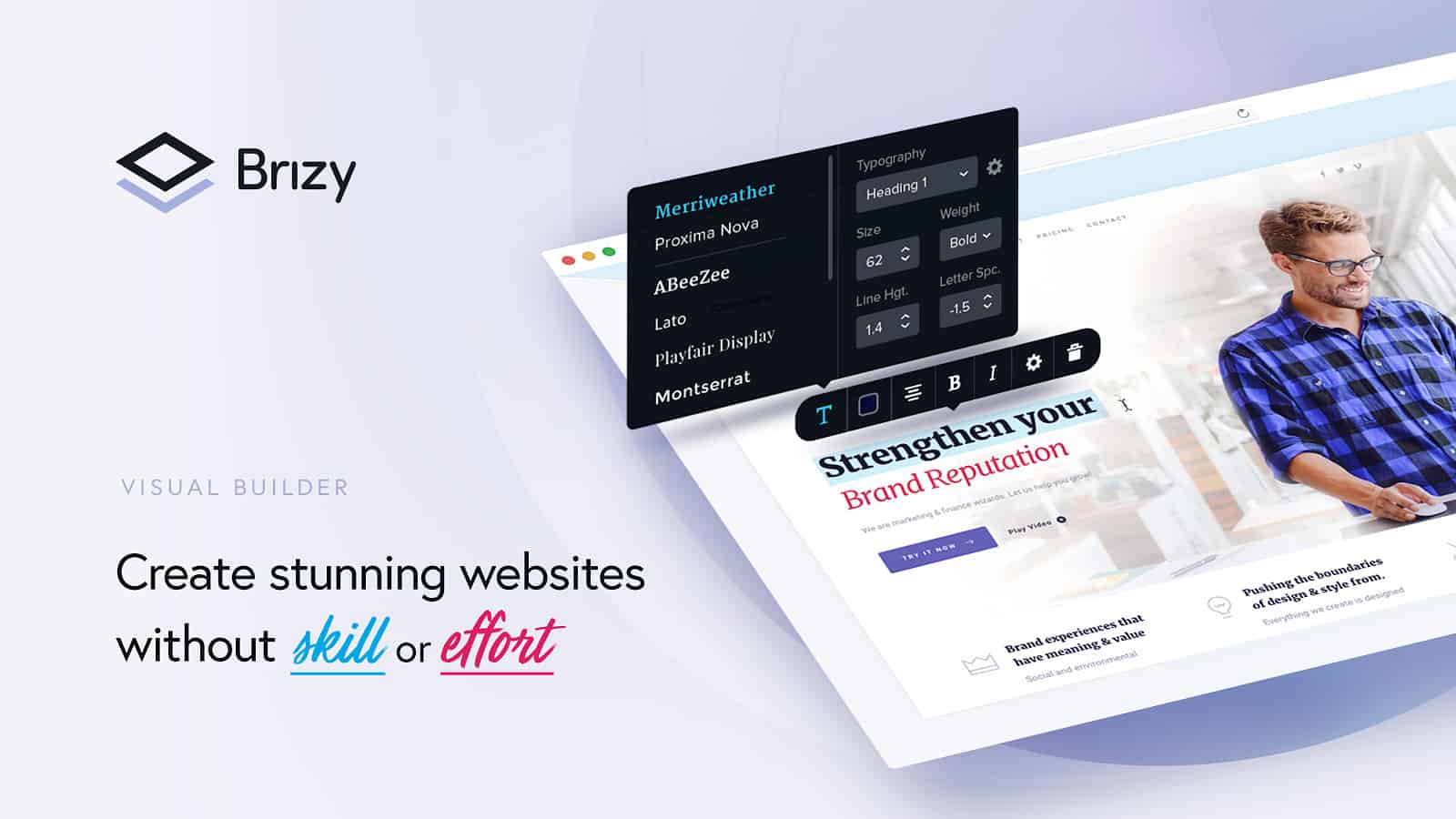 Brizy is another excellent WordPress Page Builder that you can use to set up your WordPress site. This builder also allows real-time editing using a drag and drop builder, so getting a grip on this one is effortless, and even complete beginners can use it to create a stunning WordPress website.
Unlike some of the other page builders, Brizy is there to give your website the much-needed bling. Considering that all of the 400 blocks that are included are fully customizable and that you can add some interesting effects such as animation and video in the background, for example, Brizy could be the editor you need to create an eye-catching and unique website for your online presence.
27. Opinion Stage Quiz Maker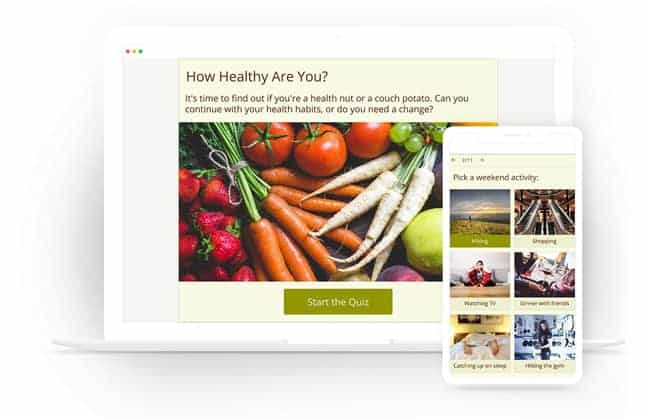 Everybody loves quizzes, and it has become apparent that people still like to find out what kind of potato they are. So why don't you use this fact to keep your visitors engaged, entertained, and ready to share their results? There is probably no better way to create the needed buzz than by using a quiz, and you can create one effortlessly with Opinion Stage Quiz Builder.
Everybody also has an opinion, and with the internet, everybody has the right to share it. Wouldn't you want to know what your visitors are thinking about your site? That's right; you are not limited to quizzes. You can take advantage of hundreds of free templates to create all kinds of forms, polls, quizzes, surveys, and much more.
28. Fortune Creations – WordPress Themes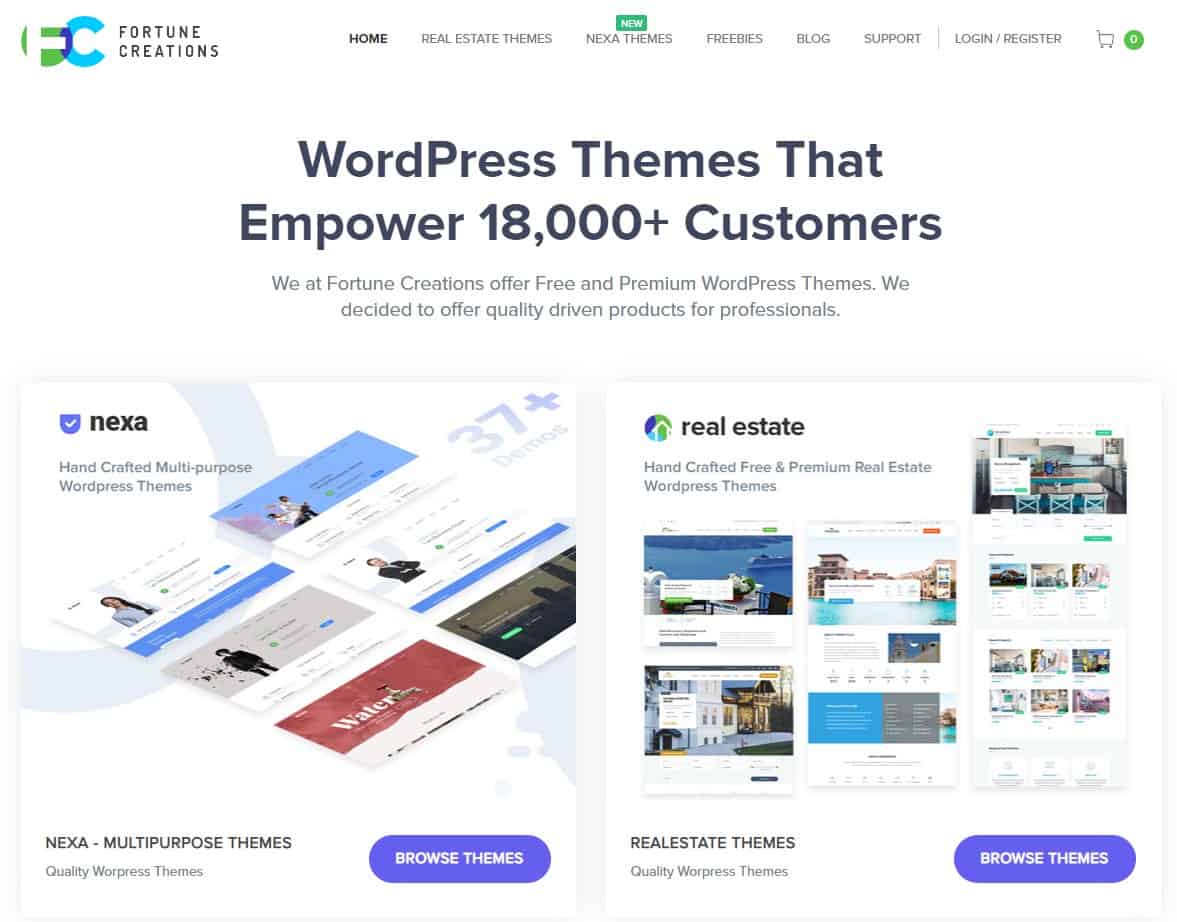 If you are looking for a trustworthy and reliable WordPress theme developer, that we can wholeheartedly recommend Fortune Creations. Their themes, both free and premium, are exceptional, responsive, and with an impeccable modern design.
This team also takes pride in their quick and effective support, but above all, in their powerful code standing behind each of these themes. If you decide to go with one of their themes, you get lifetime updates for free, which is more than you could hope for when speaking about reliability.
29. Blabber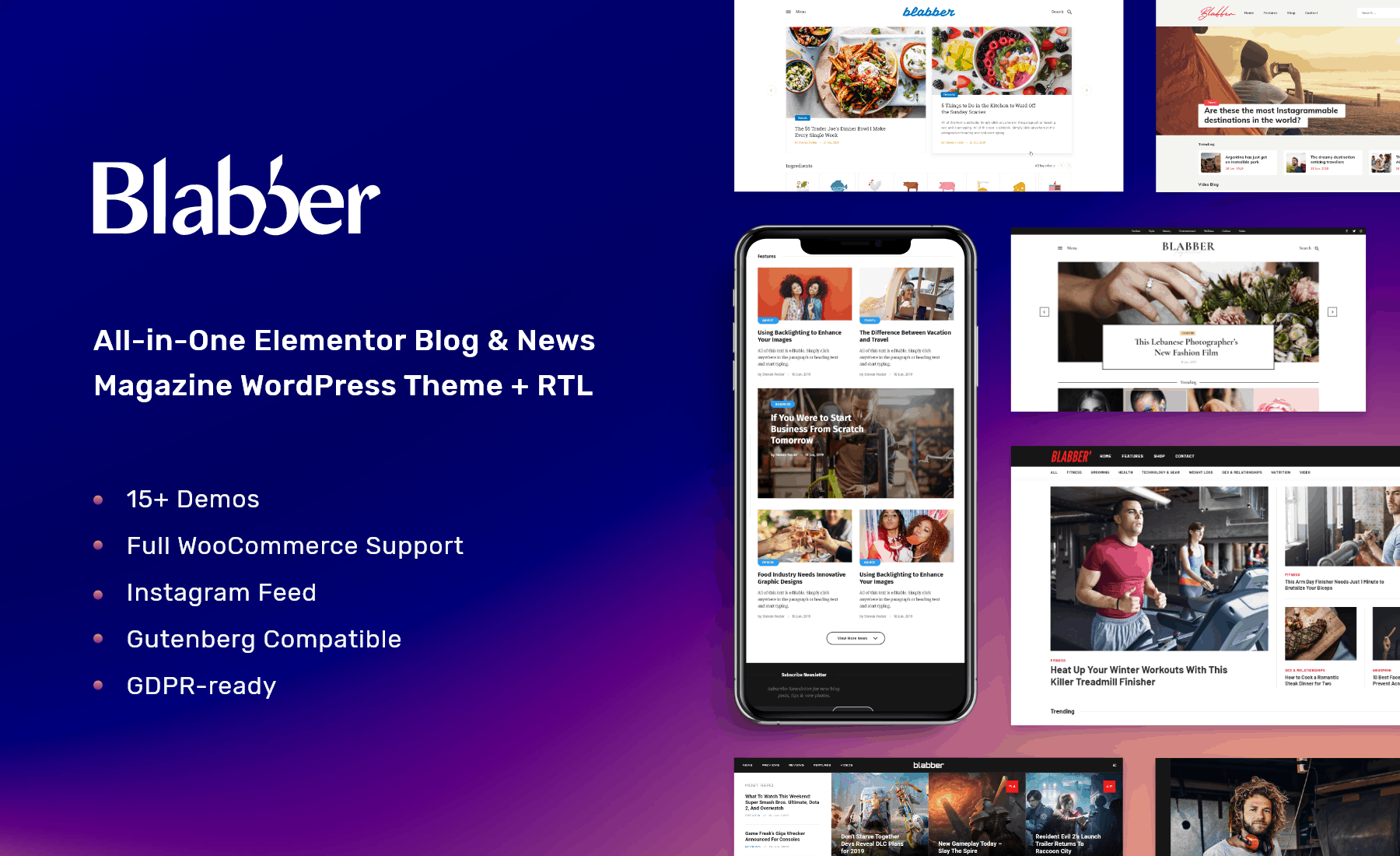 If all of the themes we've already covered don't spark joy, then go ahead and check out Blabber. This Elementor-based theme is truly a one size fits all theme that will have your website looking perfect and filled with functionalities, regardless of your niche or target audience.
Blabber comes with 50 handy elements that you can use to customize your site, and it works flawlessly with Gutenberg so that you can set it up on your WordPress site in no time. Write about your grandma's recipe or the newest blockchain solution – this theme will fit right in.
30. Gutenberg Starter WordPress Theme Free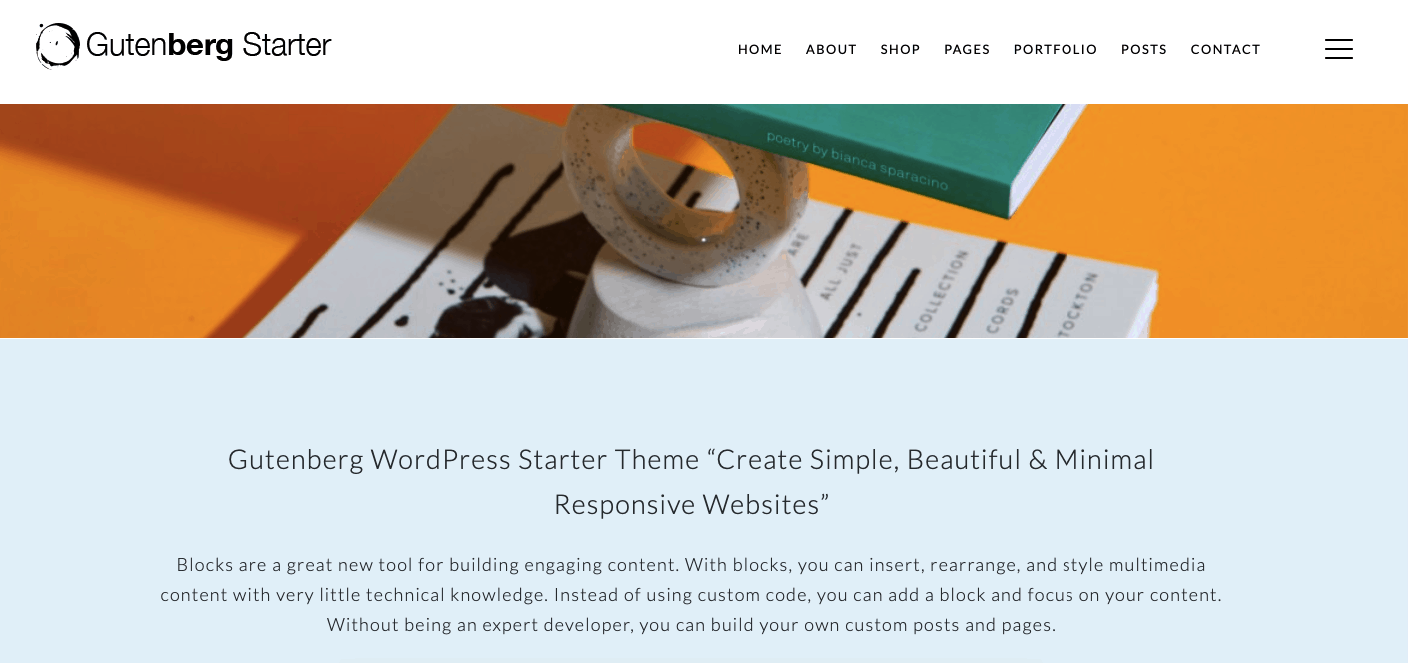 Just starting with your WordPress website, and you are not sure how that works? Luckily for you, with Gutenberg, you will be able to whip up an incredible website in a matter of minutes, even if you have never done it before. Still, you need a trustworthy theme that will bind all that together. That is where Gutenberg Starter WordPress Theme comes to the rescue. This theme is fully Gutenberg ready, with all the blocks you would need for an astonishing website. Best of all? It is completely free!
31. UnderConstructionPage
A very appreciated solution for those first days of your website is good and effective Under Construction Page. The one that can hide all the mess of a beautiful site to be until it is ready. You don't want your visitors to see the work in progress, leave and never come back – keep them in the loop and create a buzz in advance with a single, easy to set up page.
There is no need to spend hours coding the Under Construction page – just install the Under Construction Page plugin. This awesome and intuitive plugin can help you set up your page in a couple of minutes, thanks to almost 200 templates you can use with the provided drag and drop builder to create an astonishing page.
You can use this builder to edit the content on your new page so that it can inform your visitors when your site will be back, to add the social media icons to it, and you can also opt-in box, and collect those emails even though your website is under construction.
32. WP Reset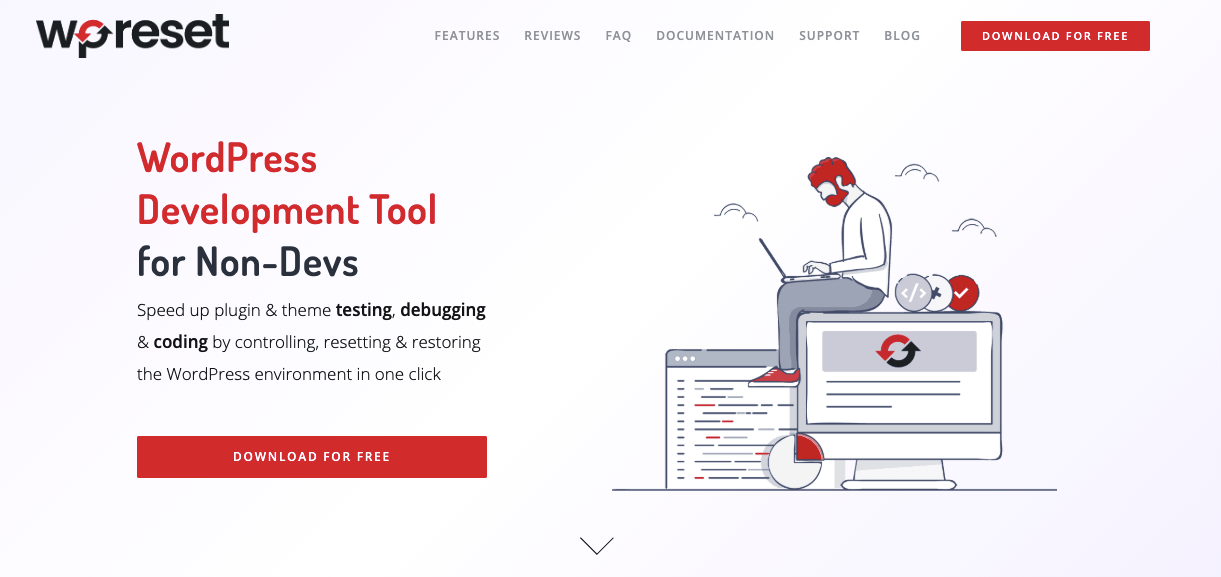 If none of these solutions can't help your site, maybe it is time to start it all over again. While WordPress doesn't come with a reset button, you can download and install one in the form of the WP Reset plugin.
This plugin will allow you to reset your website in no time, and get started with a clean slate on your hands. Easily delete all posts, pages, users, database entries, plugins, themes, and much more, with a single click of a button. This effective solution gets rid of all the unnecessary stuff in no time, which will otherwise take hours to delete manually. There is no easier way to start all over again, then by using this straightforward plugin.
Back to you
Overall, when put simply like that, it is easy to see why these 30+ products are quite popular within the WordPress community nowadays. Each of these is filled with options and functionalities to help you get the most out of your WordPress website, create one in no time, or improve the existing one with simple and intuitive drag and drop builders!
Did any of these products spark your imagination? Have you found another useful feature to add to your site, or a solution to create the website in the first place? Let us know in the comments below!